November 2021 – Please note that due to the border restrictions, we're not running any try sailing sessions at this time. Other options include Southport Yacht Club's (very well) organised program or Richmond River Sailing and Rowing club at Ballina.
TVSC runs occasional Try Sailing, Learn to Sail (LTS) and Training sessions – for those interested in sailing smaller boats known as dinghies. Join our mailing list, so that you're notified of upcoming sessions.
Contact Craig Foley 0413 052 898 or email tvscmail@gmail.com for more information.
Please note that Southport Yacht Club runs a proper scheduled calendar of training courses, which might get you going sooner.
Try Sailing is for those completely new to dinghy sailing – if you have some experience your instructor will tailor your session to suit your needs.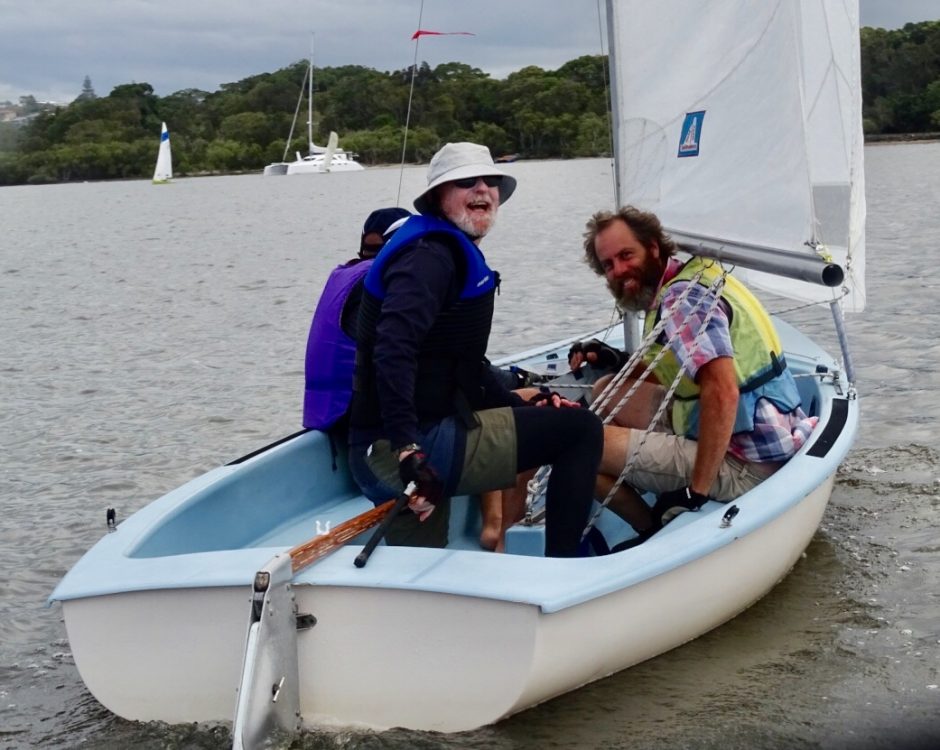 Options to start sailing with TVSC
Crew in a Club Race
This is the quickest way to learn and get on the water. Beginners are welcome to come to any of our sailing events . We have over 10 members with 5 metre Corsairs that take 3 crew and most can take a beginner in the Sunday afternoon race. We can't guarantee a crew space but usually there are enough to go round. Book in by email to say you're coming and arrive at least 30 minutes before the briefing time (usually midday).
Organise a Try Sailing / Brush up Skills Session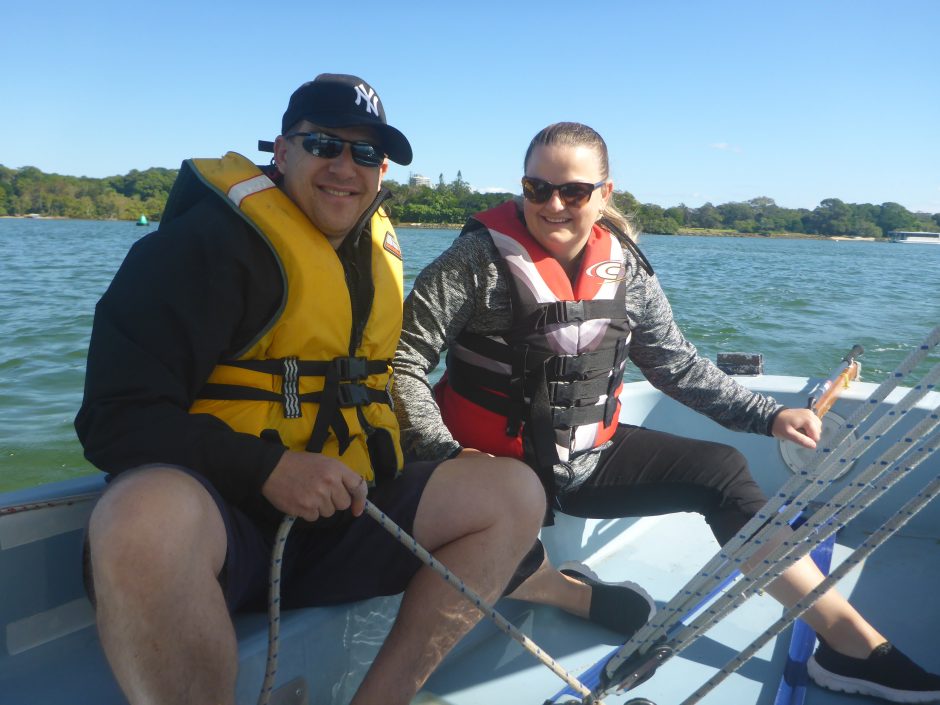 These are arranged when we have enough people interested to run a session and enough instructors available – usually at least once a month. Depending on wind conditions you will get to steer the boat, learn about balancing the boat and "hiking out" and about how to position the sails relative to the wind to maximise your boat speed. (and Spinnakers if you're feeling adventurous!)
When you are ready, the next step for beginners could be to go solo on one of the club's six Extreme X3's under instruction from the safety boat (The X3's are smaller boats with a single sail) and/or to find a regular crew position on a boat and race for a season. Our members are very friendly – you will always be able to find someone to help you if you are keen to learn.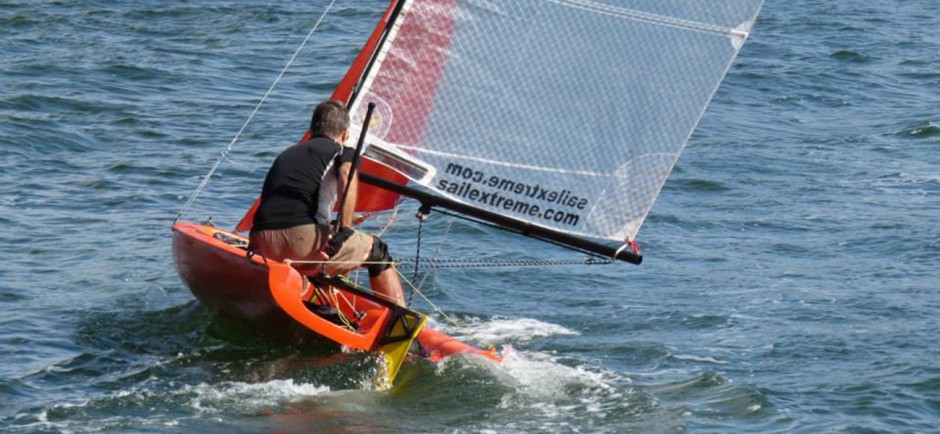 Directions
Look for the big carpark on the left opposite the Sheoak Shack Cafe on Fingal Rd. Make sure you park in the non-trailer spaces by the road or on the grass area opposite the cafe. TheTVSC Container and rigging area is by the boat ramp. There are public toilets and an outdoor shower but no other facilities.
What to Bring
The club provides life jackets – you just need to bring, a hat (tied on), long sleeved top, water, a change of clothes and footwear you don't mind getting wet (not thongs) – wetsuit boots ideal, but old runners are fine too. If its cold, an old 100% wool jumper with a wind proof jacket is the best sailing outfit. No need to buy any special gear. There is often a sausage sizzle (with vegetarian options too) before and after the race so bring a few gold coins for this.
Cost
You can sail 5 times with us to "try before you buy" with a sail pass, so no need to pay membership yet. A sail pass currently costs $20 and entitles you to five events with the club (crewing on a race or otherwise). If you decide to continue as a member, that $20 comes off your first year's membership. Our membership year runs to 30 Sept – we keep fees as low as possible, $100 per adult with concessions, family membership and half year options too. More details are here.
Our Members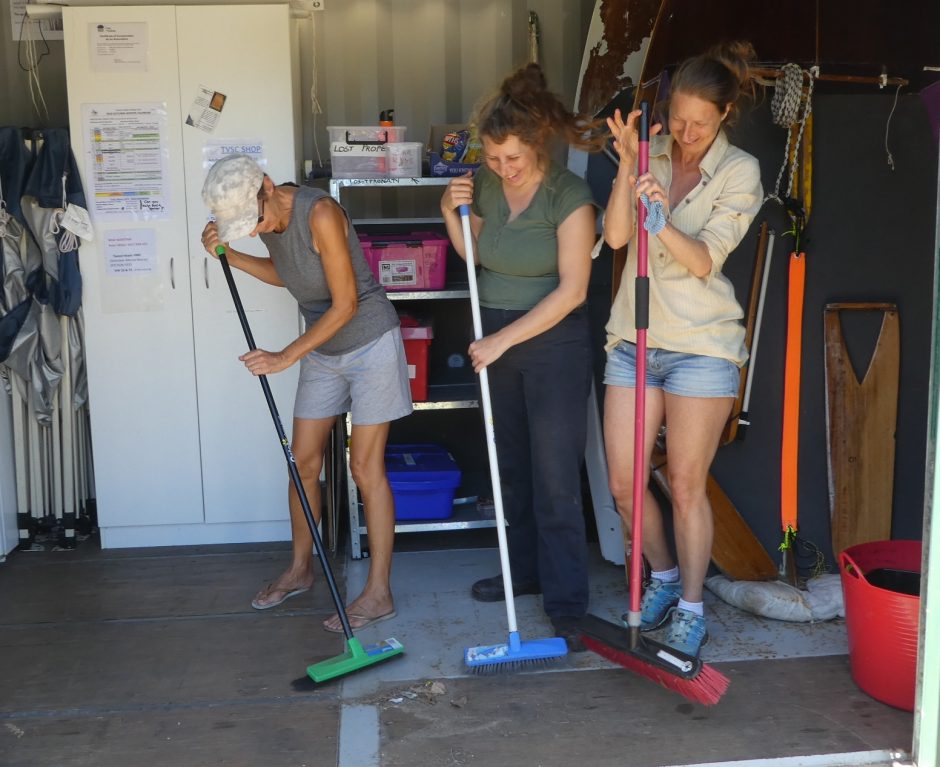 It's a fun and challenging sport suitable for all ages. We have a diverse membership from the experienced lifetime sailors to those who were complete beginners a few months ago and now want to get their own boat. It can be helpful to have a chat with someone before you come down send your phone number in an email to tvscmail@gmail.com and one of our members will give you a call.
You can also just come down to Fingal and say hello at the next event – bring your sailing gear as you may end up on the water!
What About my Kids?
Of course! Check out our Juniors page here. Also, here's a great article on what your daughter learns when she learns to sail.