Our first race of 2018 couldn't have been better. Plenty of breeze 15 to 26 knot SSE and a strong outgoing tide to make us all really work hard.
A long race so a special thank you to our support team: safety boat driver Bob Ormsby with crew, first time out, Bunnings BBQ catch – Paul Whitehead + Suzanne Blatcher & Kurt Luescher timekeeping. Big thanks to Marg Walgers for feeding us all after the race and Lex Branch and Adam Busbridge for photos.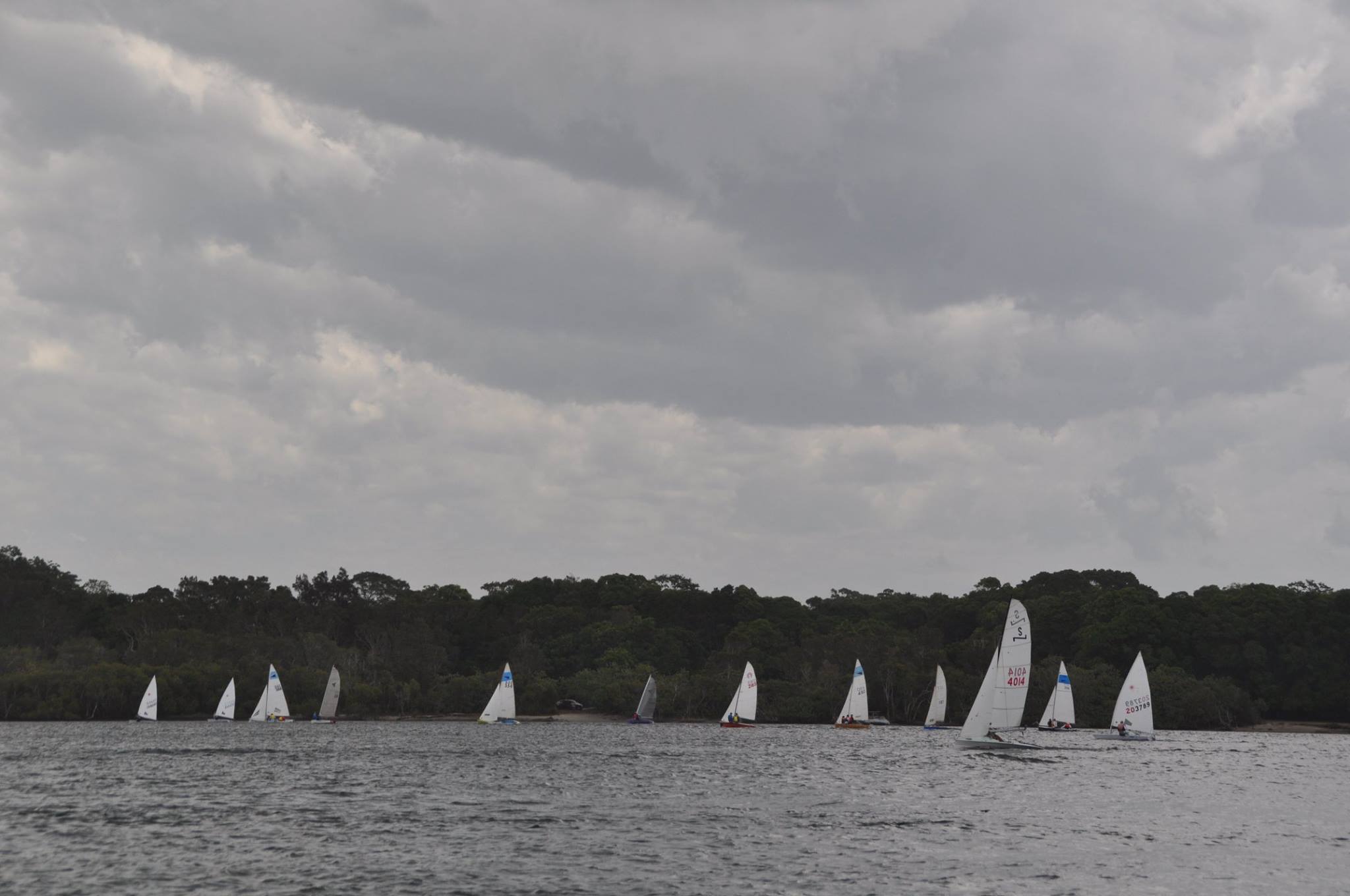 So down to the details : 21 Boats made for an impressive and interesting start. Lots of right of way and look out calls but thanks to some good sailing there was not 1 collision (as far as I know) – plenty of very close passes though – good work everyone! The Corsair Class Champ had a record 9 entrants thanks to the Commodore's hard work rigging 3 Corsairs to make sure both club boats got out on the water today.
Big welcome to lots of new sailors – Rhonda & David Stevens who came to try sailing in the morning ; Corsair Nimbus' new crew (and new TVSC member) Sally Machray & John; James Rothwell crewing on Bills Corsair with Junior Tully Andrews (her first race); Tully's brother Rigby also in his first race was with Azo Bell on Club Corsair 107 + visiting from Big River SC, Denise Bruschweiler; and last but not least welcome to experienced sailor Rachel O'Hagen, new to the Tweed and missing her old club at Williamstown in Victoria. Rachel sailed with recent recruit Horst Tietze and another visitor from Victoria , Richard Lawton on club Corsair 266.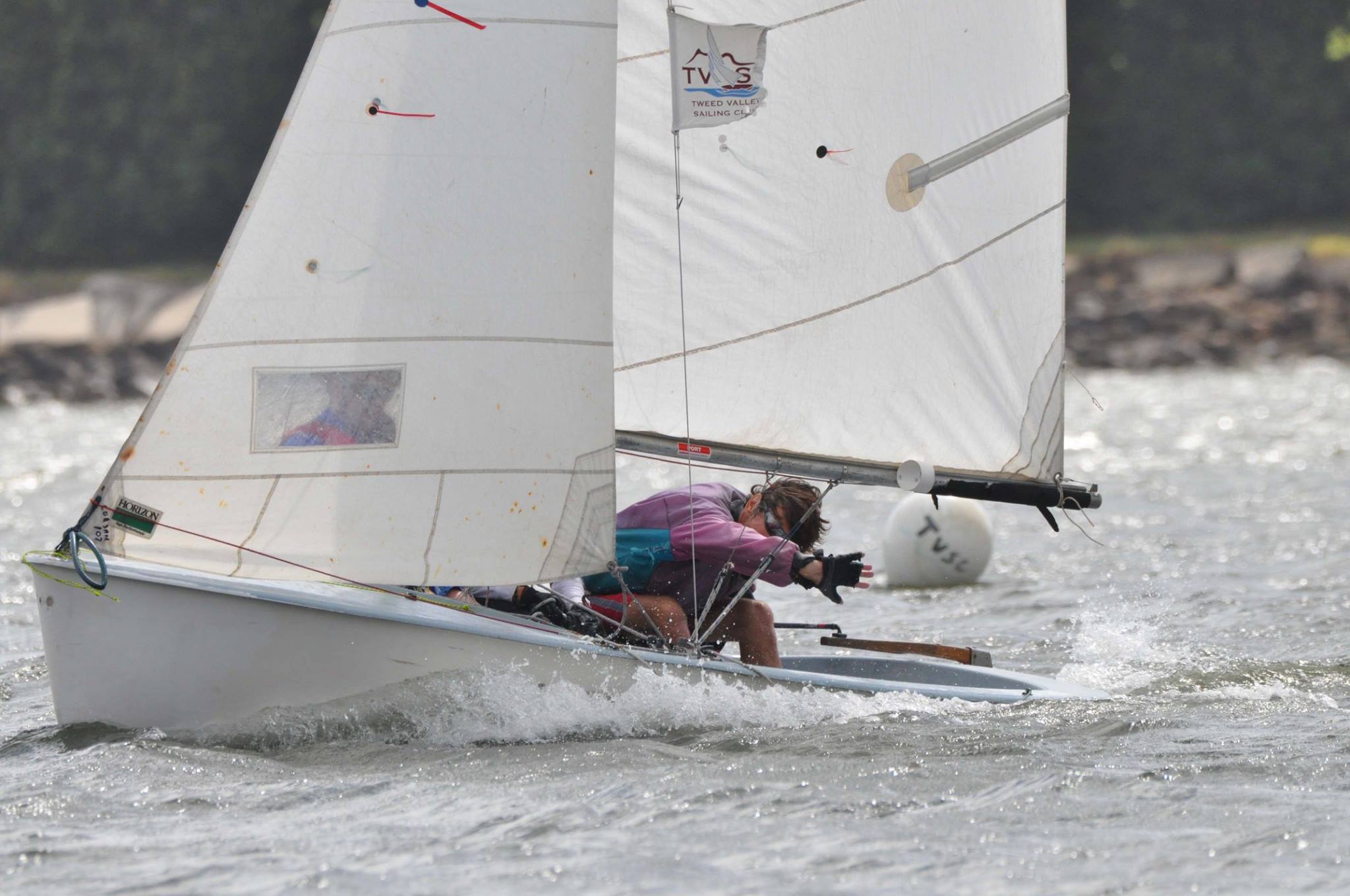 The results speak for themselves. Bill handicapped himself with extra crew and followed the rules with a 360 for causing someone to alter course (unlike Wild Oats in the Hobart) – so Minnow was at the back of the fleet for a change.
Tim, Matt & Tom Busbridge (J) kept them company with Azo, Denise & Rigby having some trouble with an unfamiliar boat (with every rope the same colour blue!);
Keenas, Melita IIi & Nimbus made up the middle of the fleet all using their spinnakers and fighting for the lead every lap. Well done to Mark Reynolds, Craig Foley & Taj Krasna (J) for taking a well deserved 3rd place in the Corsair fleet.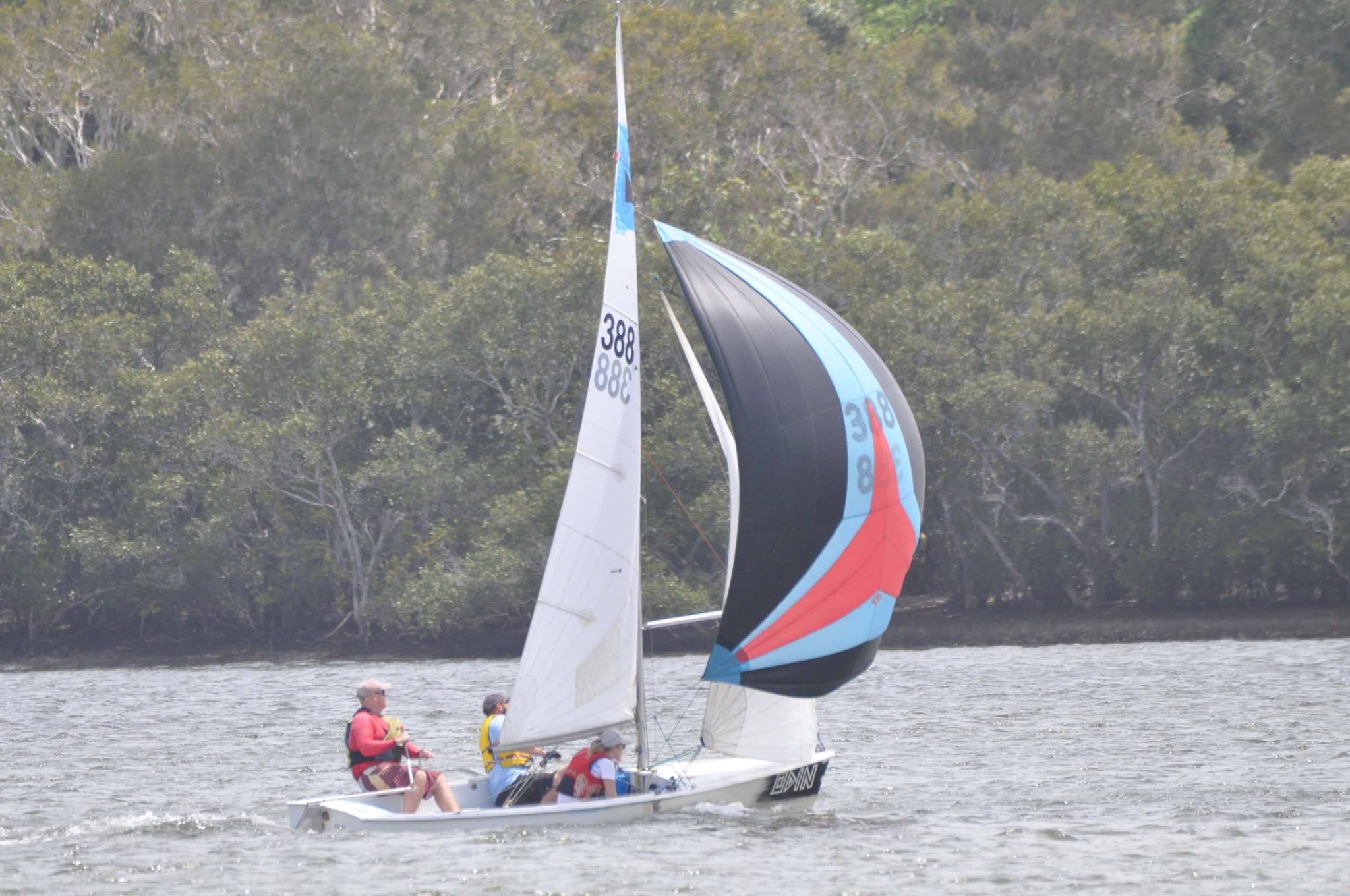 Out in front was Swell Lady but even with Matt back on board they couldn't catch Daniel, Adrian & Tamara on Odin. So that's the Corsairs …maybe we'll have 10 boats next time!
The Lasers were missing Mauri but had Peter Redmond & Michael Mills filling the gap. A close race between Macca and Millsy.
Division 2 needs some more boats – Rainer on the Access took first place (being the only boat in the division) – handling the strong breeze well especially considering its only his 3rd time out.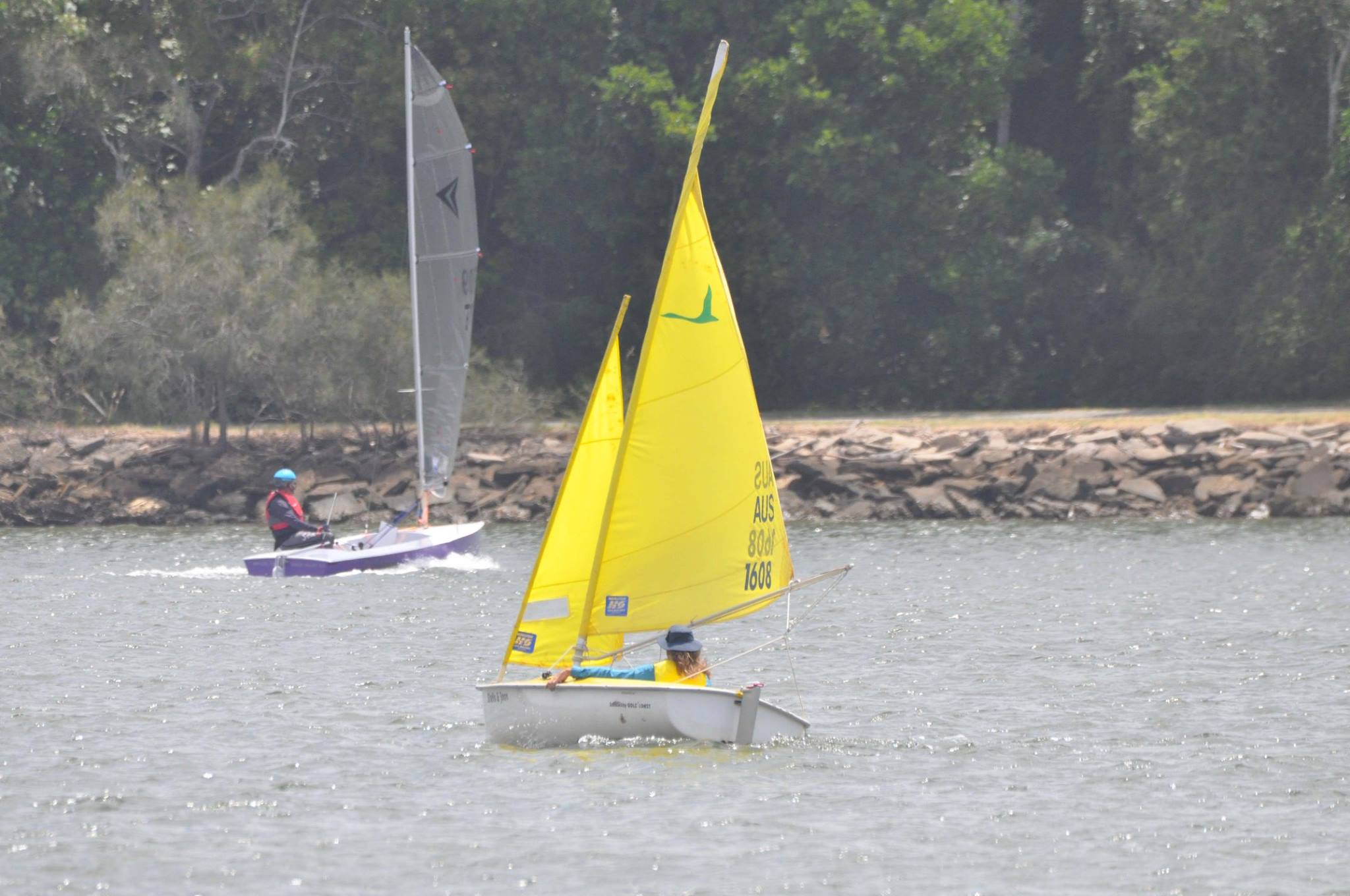 Congrats to corrected time winner Tim Brown on new Impulse "Itchy Coo" (maybe get a flower sticker on the boat for every win she has Tim? ) and Handicap winner Paul Uhlmann & Ian Lomas on Tasar "Wingover".
Great to see father and daughter team Mike and Imogen on the club Tasar and also Andrew J with Mark Storrier on club NS14 Blutack were having a ball by the looks.
The multihulls fleet was down to 1 – so hard to do class champ results – Hobie 16 Sledder entertained us as usual, this time the crew skippered most of the race (well done Isaac) but Dave didn't do so well as crew , falling off the boat at the finish line.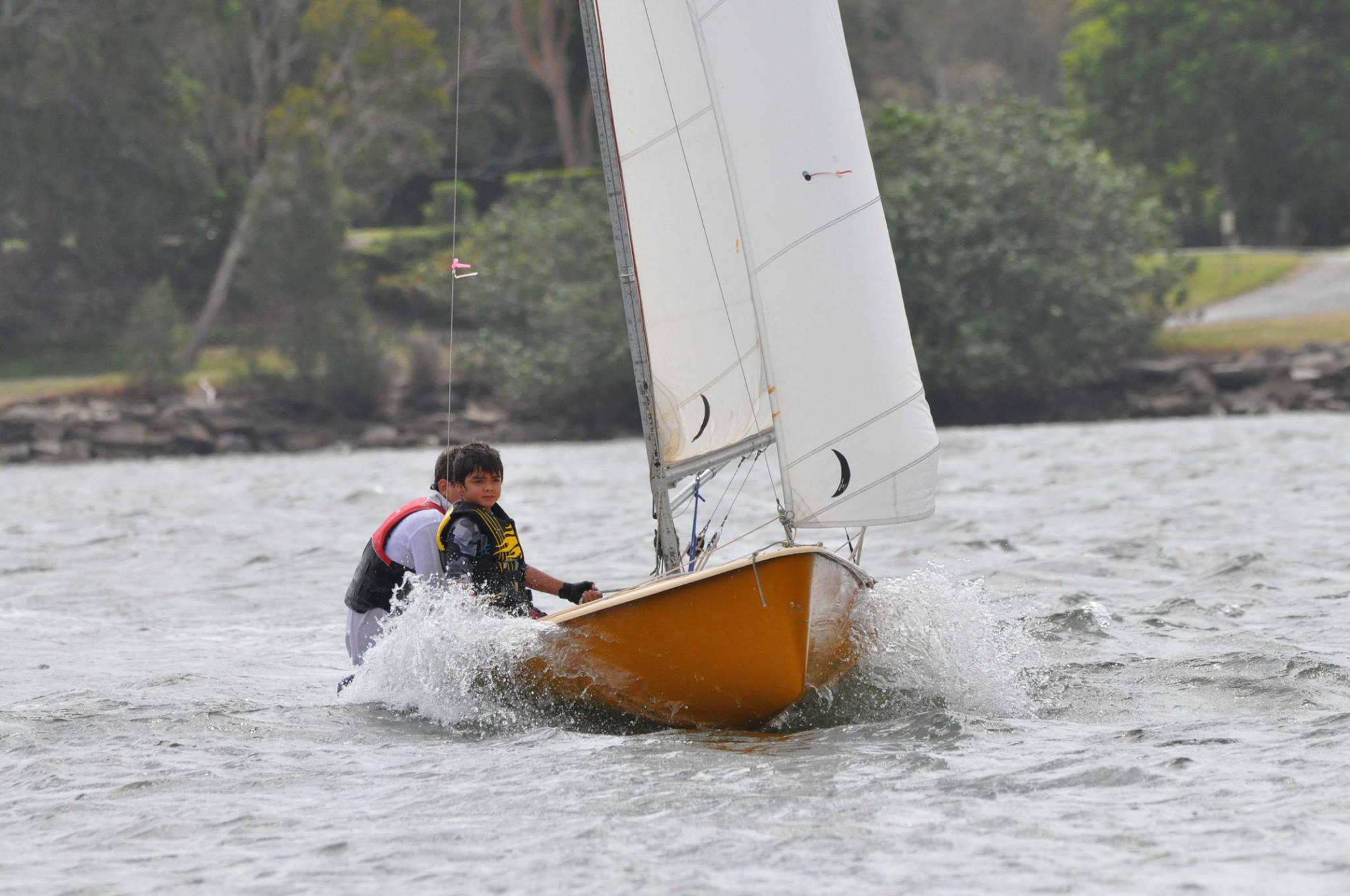 We were all off the water by the time the 30+ gusts came in!
Not long to wait for the next race – come down to Fingal and watch the action next Sunday 21 January – briefing at 12 – race start at 1 – finish between 2.30 and 3.30pm. Thanks folks.