There was no racing scheduled on the Tweed River last Sunday, but several boats went sailing and took people for rides.
The club held its Christmas party and Winter series presentation.
The Tweed Valley Winter series commenced on the 20th of May and concluded onthe 19th of August which consisted of 4 handicap point score racesand 6 short course sprint races
All participants including crew are awarded points relative to the boats handicapped position and these are accumulated throughout the series.
The top positions in this year's Winter series was shared by 3 sailors, Skipper and crew on Corsair Swell Lady; Monique Smith & Matt Andrews, and Corsair Crew, Marg Walgers.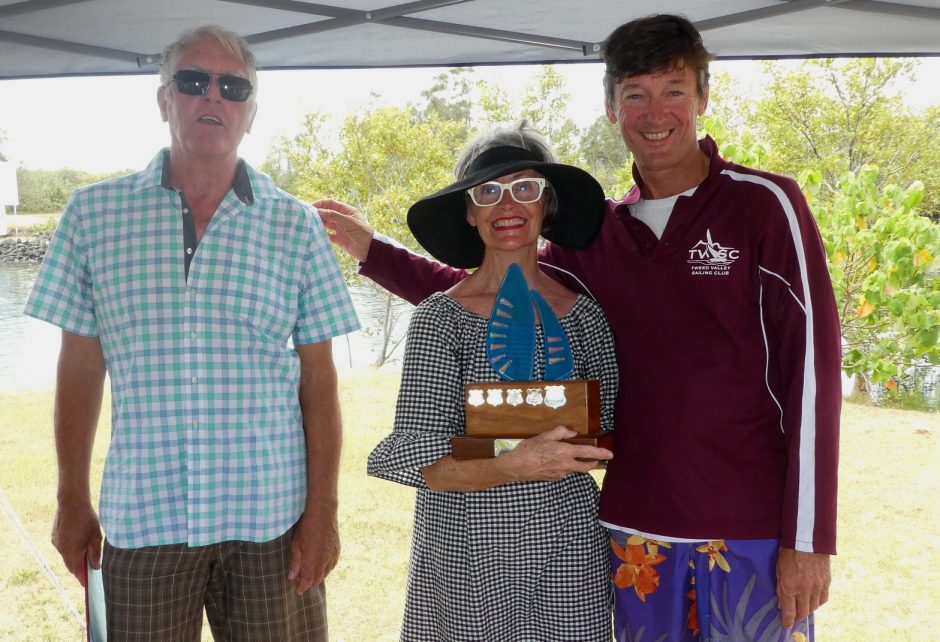 This year for the first time the sailing club conducted 6 short course sprint races. Each race lasting between 20 to 30 minutes.
This new format has proved to be very popular. All races score points based on class Yardsticks. Points are accumulated to determine the winners.
Winner of the sprint series was Kate Yeomans on her Olympic Class Laser "Bluey", 2nd was Lex Branch on Impulse "Splitter" and 3rd Adam Hurt on another Impulse "Rosie"
In the juniors, joint winners were Sid Willis, and Taj Kransna, 2nd was Kynan Luescher and 3rd Hugh & Cooper Robinson who share the crewing job on their dad's NS14.
Next Sunday, the 16th of December, the Tweed Valley sailing club will host its final race of the year, the 2nd Class Champions heat for 16ft 3 handed Corsairs and 16ft Hobie Cats.
The club expects a very big fleet of Corsairs in this very closely contested series, the North Coast Corsair Championship.
Spectators are very welcome and racing starts at 13:00 NSW Time.
Come down to Fingal Head and enjoy a pleasant afternoon on the river bank and watch the race.
Bill Fenelon Tweed Valley Sailing Club Commodore