After long break due to Covid restrictions, junior sailing has restarted at Fingal Head, beginning with a 6-day coaching camp over the school holidays, leading to club boats being allocated to sailors.
15 trainees from the region quickly learnt the skills and are now competent to sail and join club racing.
4 juniors will race in the Flying Ant class skiff.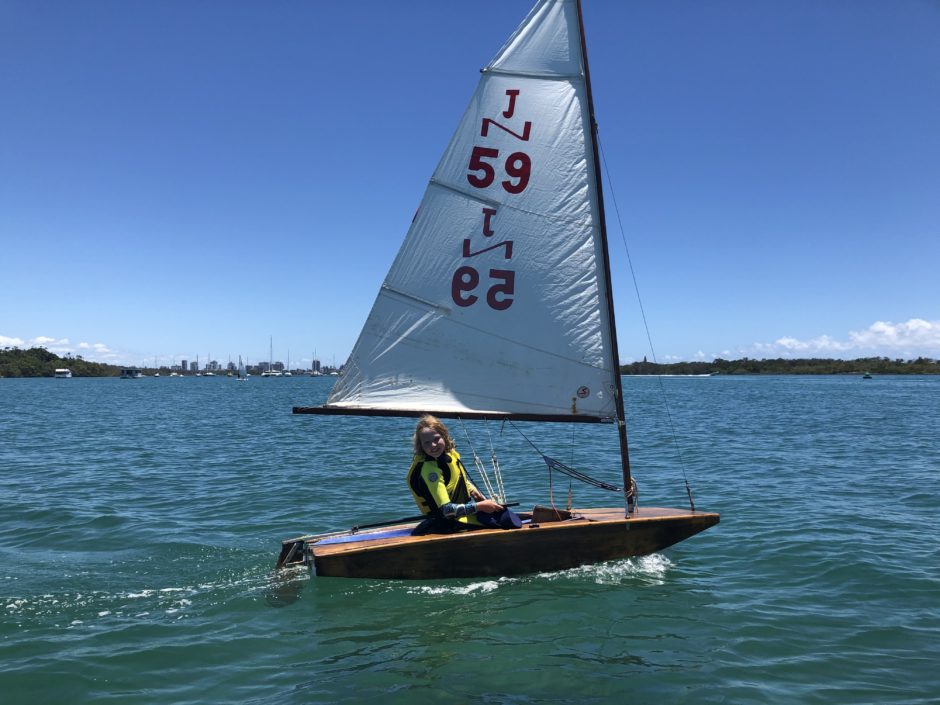 The Flying Ant (FA) was designed in NZ but has raced in Australia for over 50 years. It is a 3.2m long 2-handed skiff, with a sloop rig, (mainsail, jib and spinnaker), with the crew on trapeze. Its high-performance hull makes it a great boat for young sailors wanting experience the thrills of performance skiff sailing.
The FA has a strong nation-wide class association that runs state and Australian championships every season.
Coming up from the Byron Shire, 9 Y.O. Ari Manu Gorman has taken FA "Ant Eater", and sailing with 11 Y.O. Will Stovin from Tweed, they demonstrated mastery over this exciting boat. Next week, Will takes over another FA and the two boats will race with the adult fleet.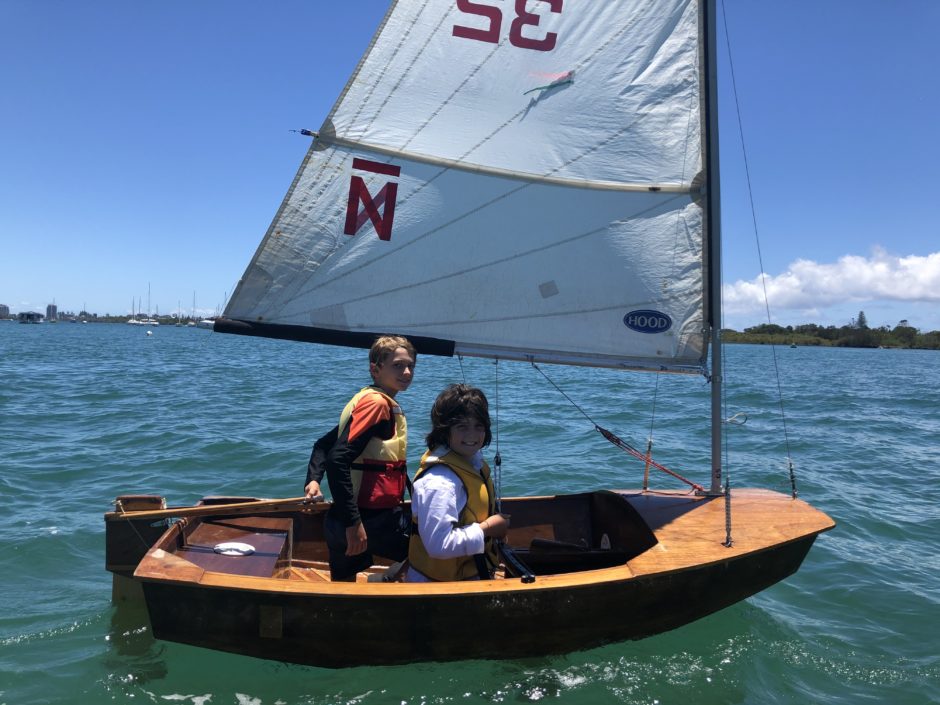 Meanwhile, also from the Byron shire, 9 Y.O. Edward Miles has been sailing the clubs classic Aussie "Northbridge Junior" (NJ) and has mastered this boat. It is expected he will now move up into the Flying Ant and will sail with Ari.
 Sailing is a great sport for kids with boys and girls able to compete equally. Kids can start from as young as 7 years old, but must first be able to swim and be confident in the water.
Contact Tweed Valley sailing club commodore Bill Fenelon 0411 123 405