TVSC held the third of their Winter Series pursuit races on Sunday the 11th of July. The promise of a strong wintery southerly brought out the best and sometimes the worst in a fleet of 18 boats that made the start. The added challenge of a beach start made for some creative methods of exiting the harbour. Igor Prado made his intentions clear early in the race by hopping off the back of his Hobie 14 "Naked" and propelling it out of the harbour like an oversized kickboard.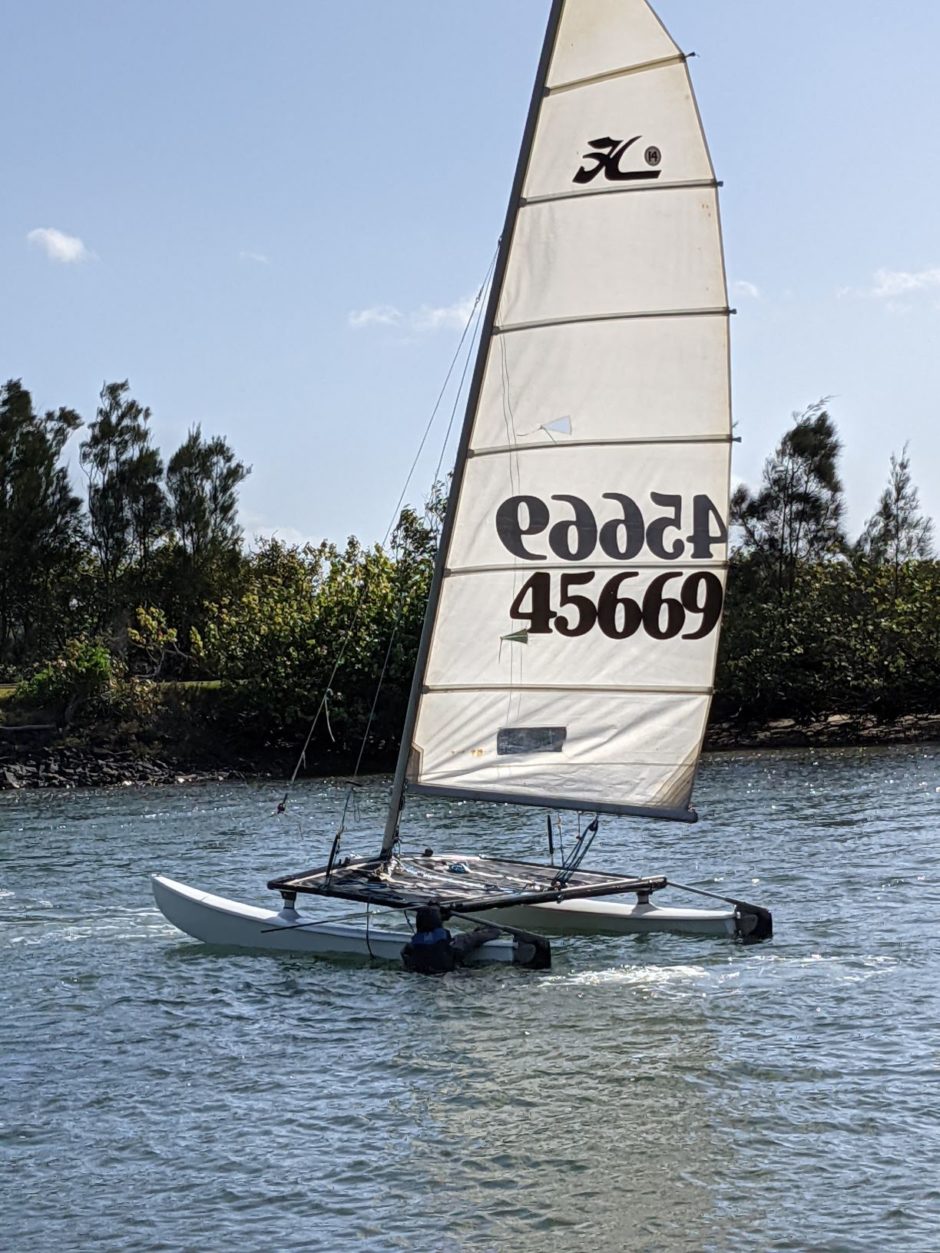 In our sport, there is no substitute for preparation. Several breakages including a broken out-haul on "Rolling Stone" (Monique Smith), a snapped jib halyard on "Keenas" (Mark Reynolds) and most spectacularly, a broken mast on "Monopoly" (Andy Lamont) reminded us all of this. Monique, Mark and crew managed to limp back to the club to render repairs and continue in the race. However, Andy, Maddie Lyons and Gail were gallantly towed back to the harbour by the rescue boat team.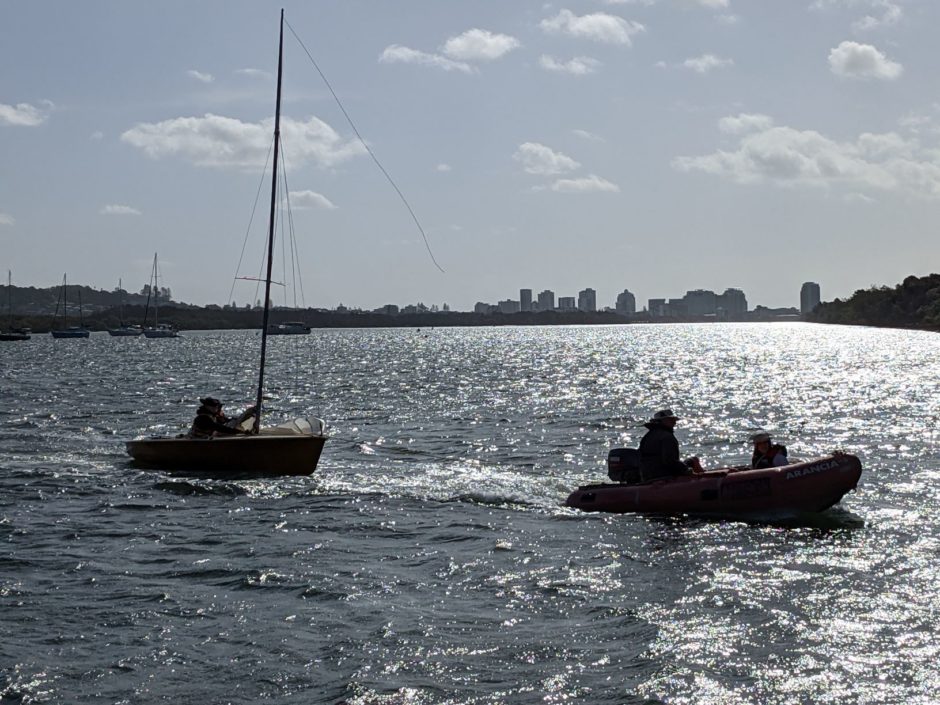 First-timers to the club Bob Krojs and Tony Marsh on their Windsurfer LT's proved to all that it can be done standing up.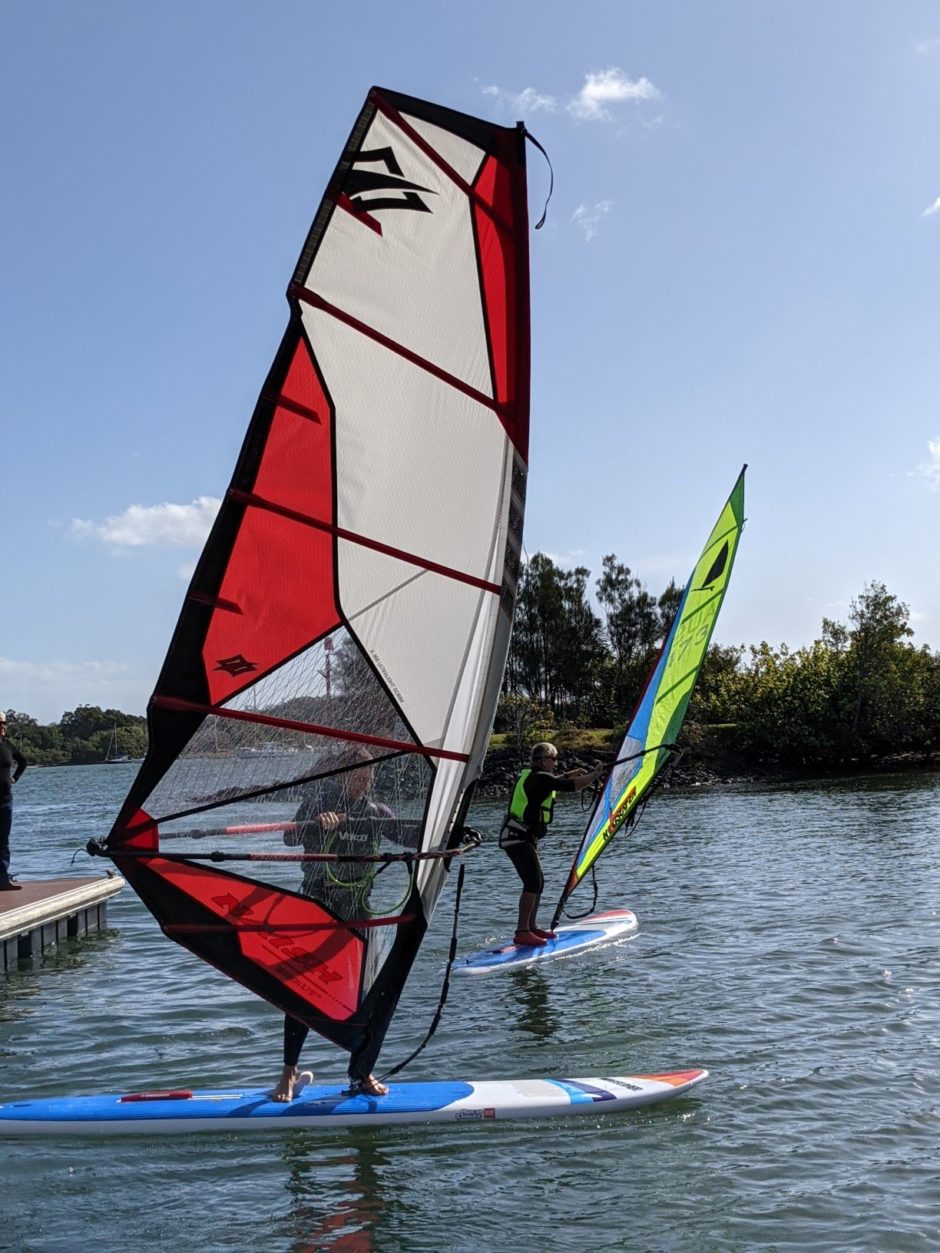 Race favourites, Jason Hogan, Alister Greenwood and Ben Jarvis in the Corsair "Epic" sailed well and were early leaders. Craig Foley, Guy Fitter and Alexander Arase in "Gidget", also a Corsair were hot on his transom and were one of the only crews to set a spinnaker in the blustery conditions.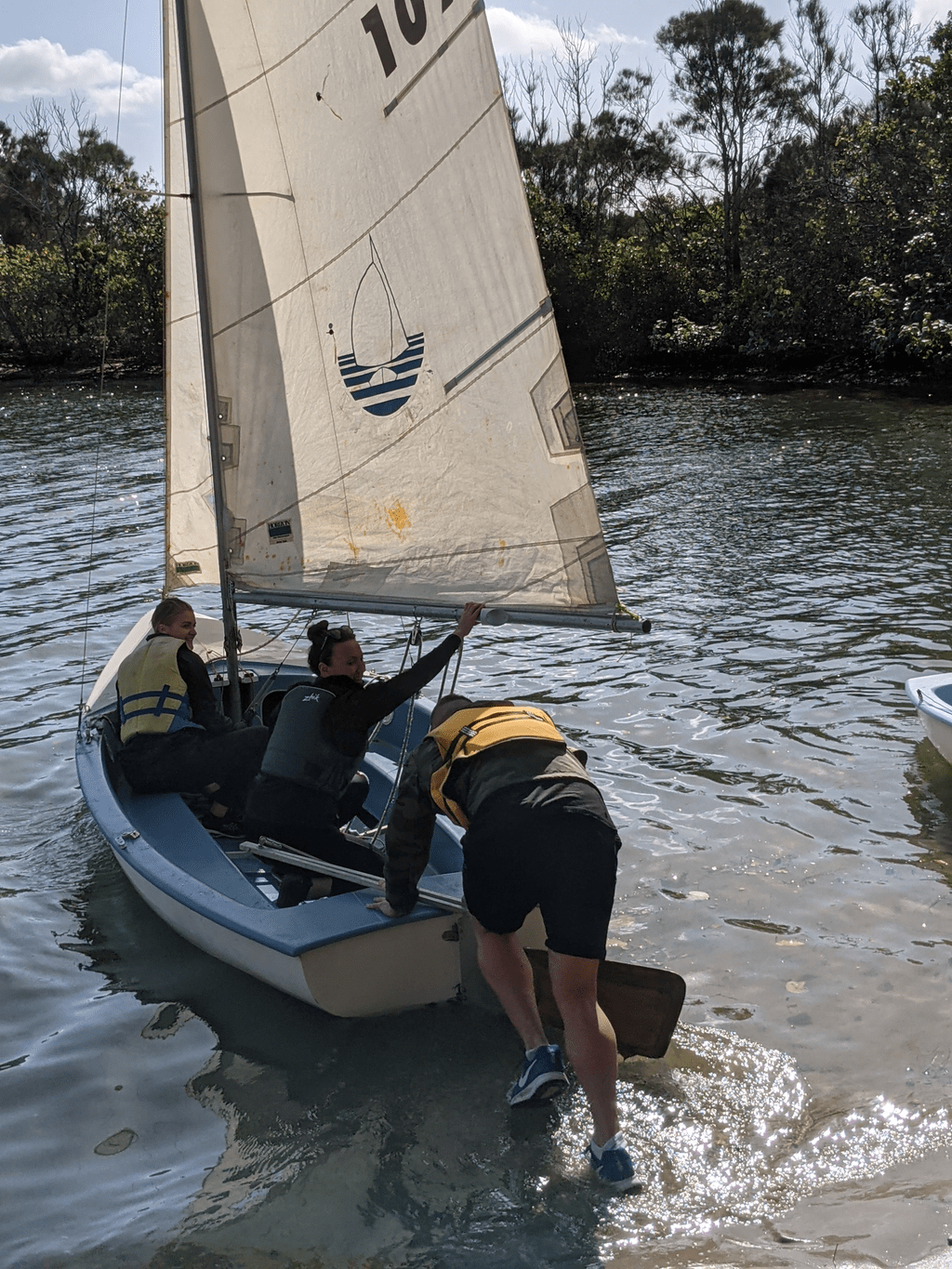 Our competitors rely on the dedicated race committee volunteers to keep accurate results. They had their work cut out for them on Sunday with a busy and crowded finish line.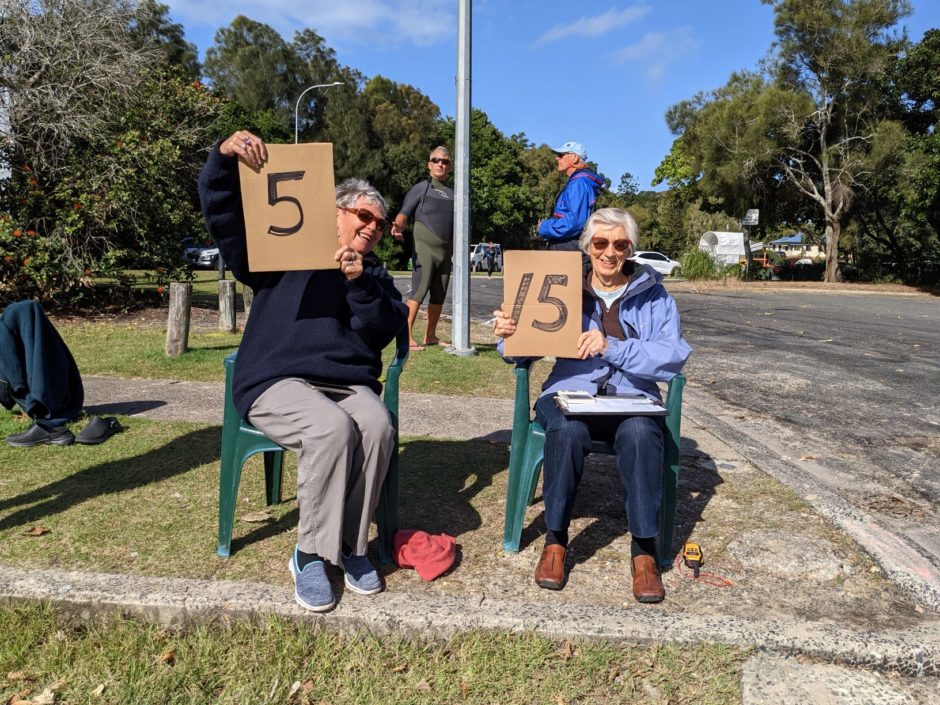 Let the records show that Igor Prado claimed first place, Craig Foley and crew grabbed second and the beautifully presented Corsair "Cyanara" sailed by Doug Haig, Allan Tolley and dedicated TVSC member John Hayward came in third. Full results here. John had already spent his morning sharing his knowledge of the wind and waves with the junior members of the club.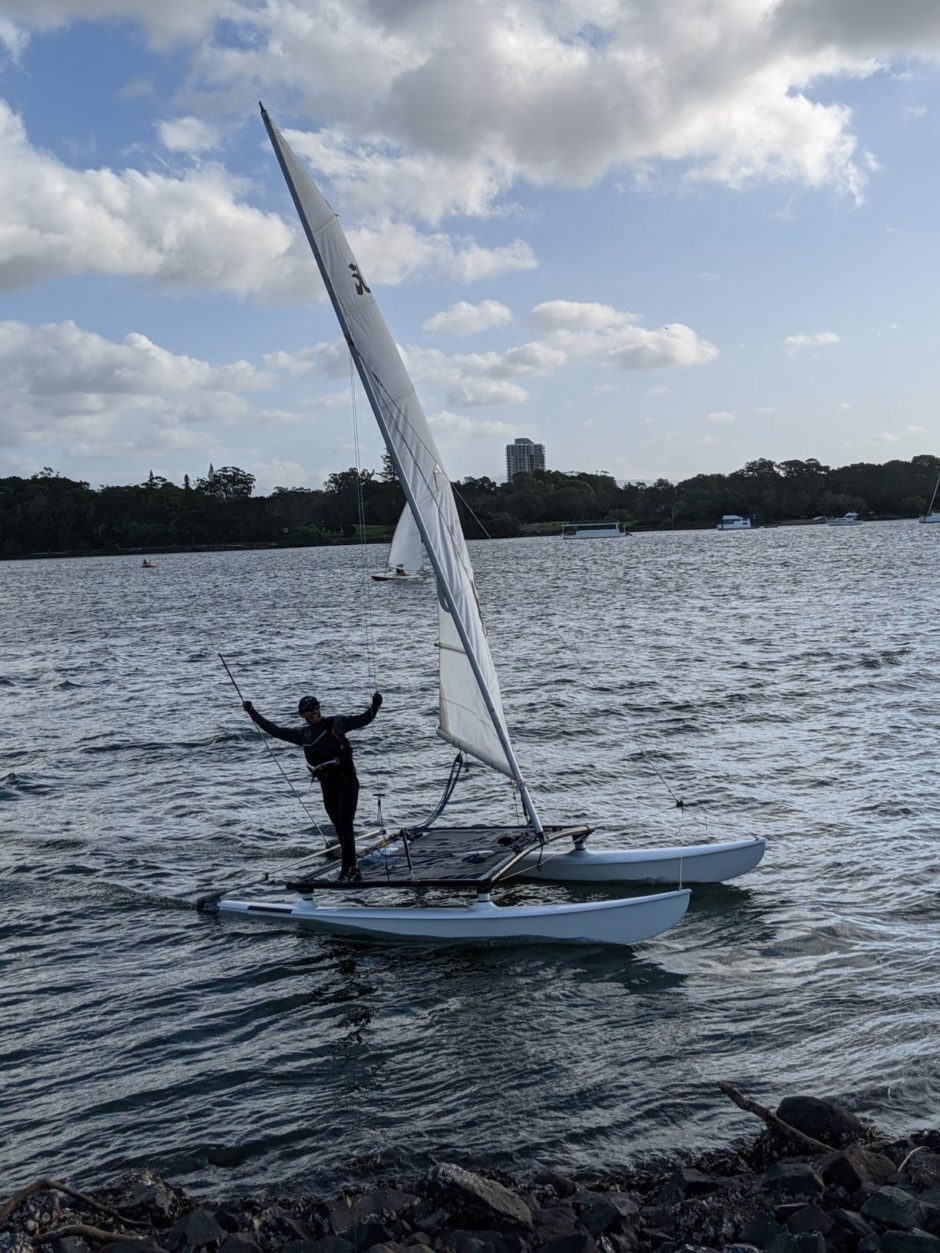 Thanks to everyone that braved the conditions. With sailors ranging in ages from 8 to 80 sailing is truly a sport for everyone.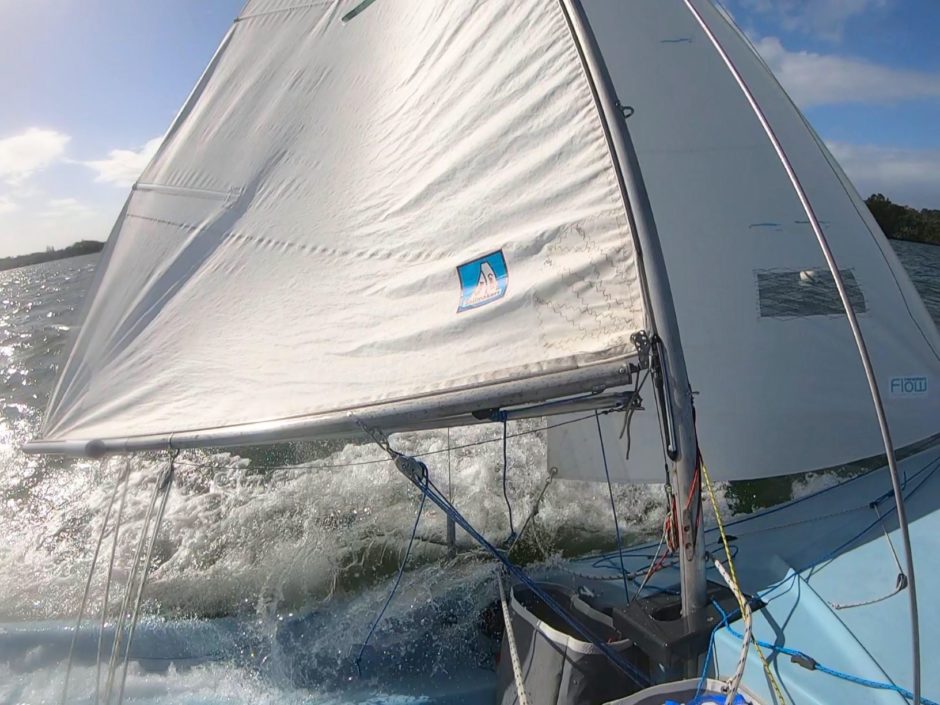 In away news, Peter Fell attended the Qld Laser Association's Winter All Ages Regatta on the weekend at RQ. Racing on Saturday was cancelled due to 30-knot winds…. and he had this to say about Sunday. "This laser person did not sail particularly well and came 15th out of 18 in the Radials. But it was a good day out, 4 races of 40 minutes in 8 to 15 knots of very shifty southerly. A few shifts of 30 or 40 degrees made it hard if you happened to be on the wrong side of it. 49 lasers out on the water, gotta be happy with that!"
On Saturday Maddie, Monique and Melissa had a team training day at Mooloolaba to practice on the Elliott 6's in the lead up to the Winter Regatta Match Racing weekend that they'll be attending there soon.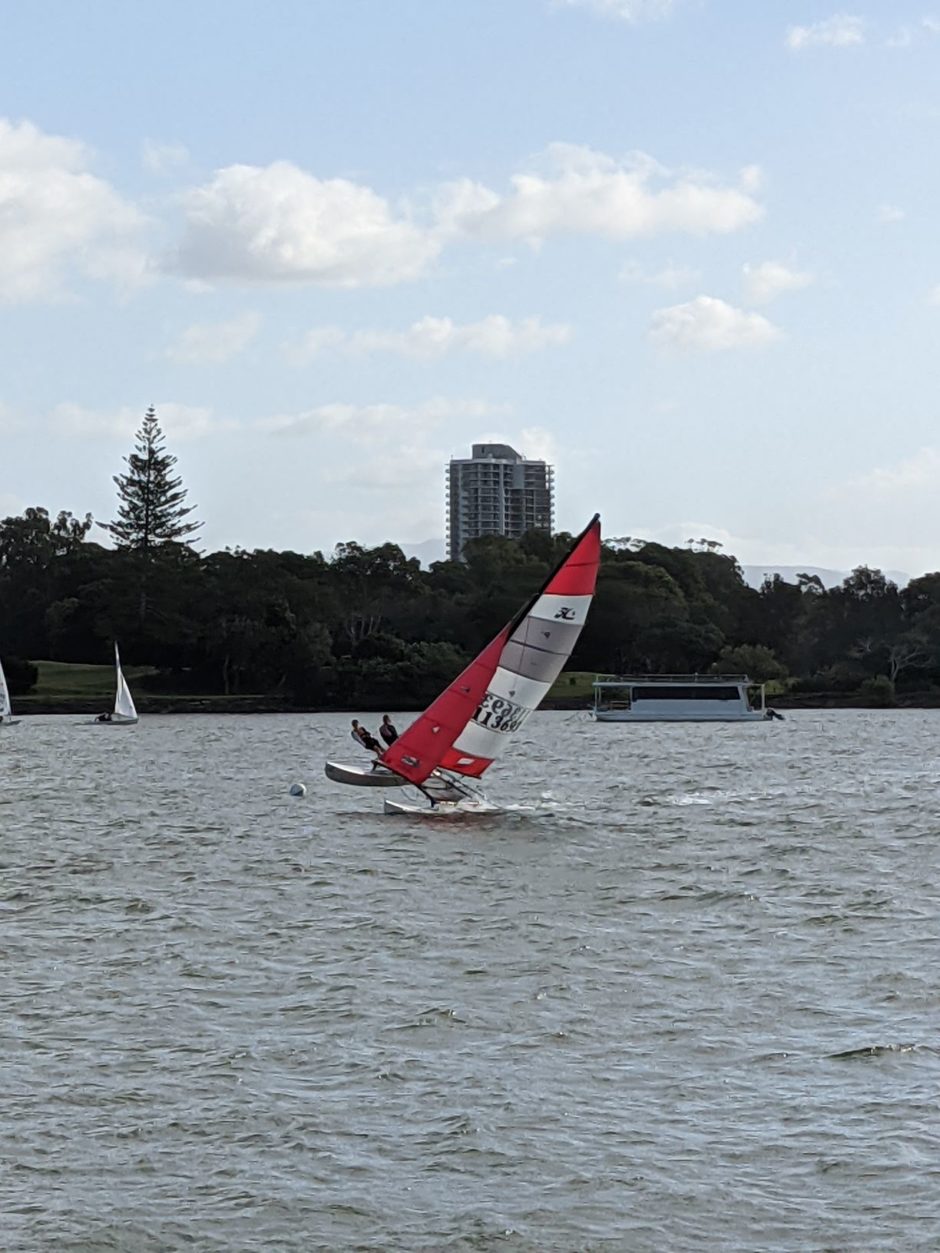 Our regular working bee is this Thursday morning. Saturday is a committee meeting at the Sheaoak Café at 10 am, all are welcome to attend. SheSails is also on Saturday from midday. Please register via the website.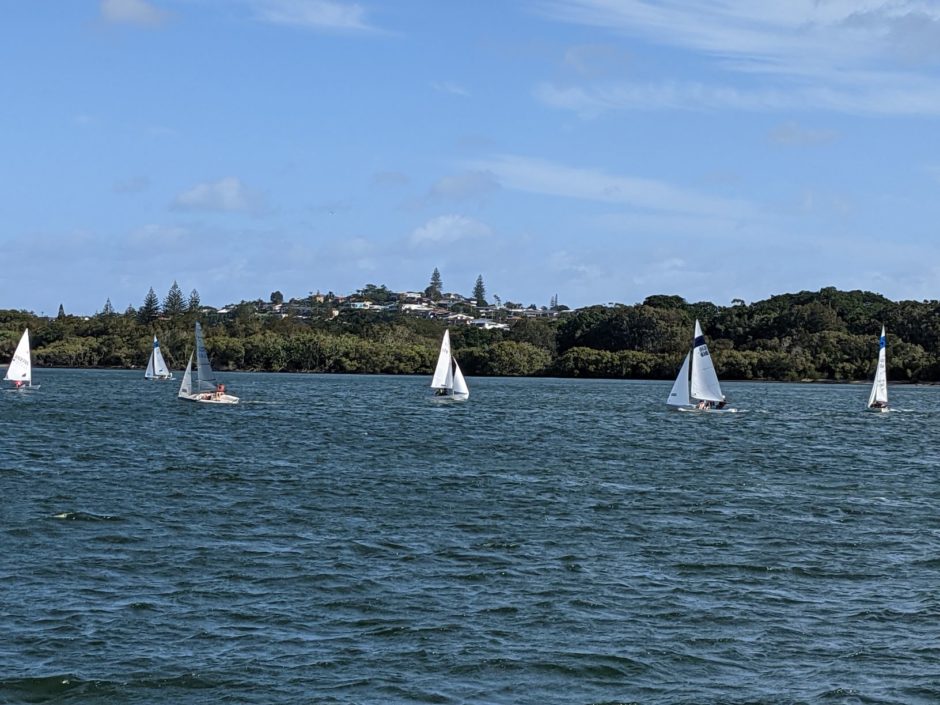 For more photos, please check our our Facebook Album from the day.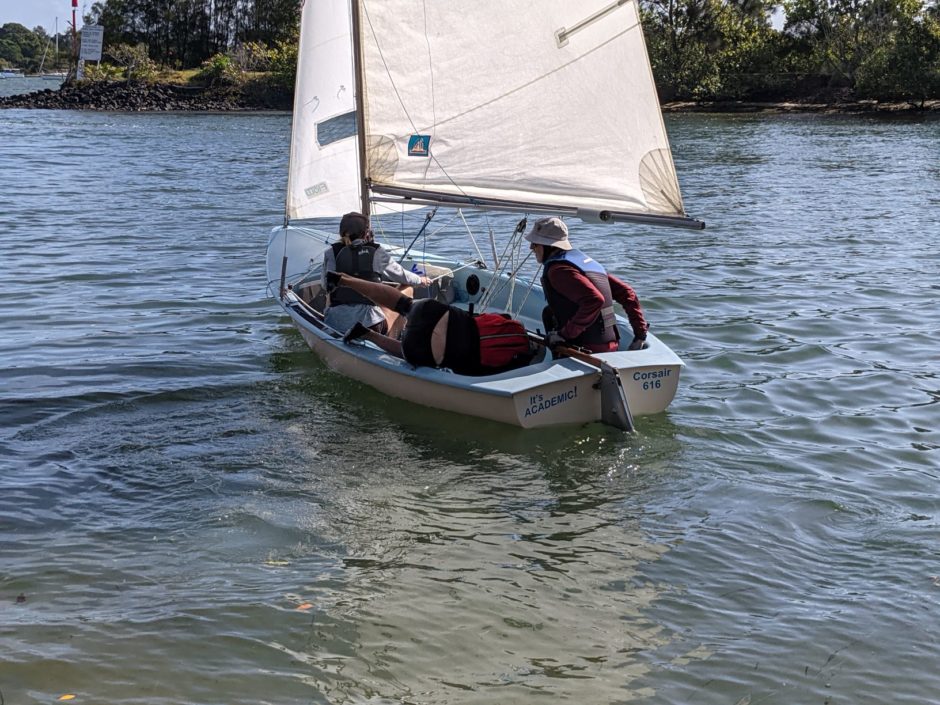 See you in two weeks!
Matt Andrews