The release from lockdown in SE QLD came too late for the racing at TVSC today. Combined with a strong southerly of about 20 knots, only a hardy few new south welsh men (and women) braved the elements (and followed the rules) to go for a sail at Fingal on Sunday 8th.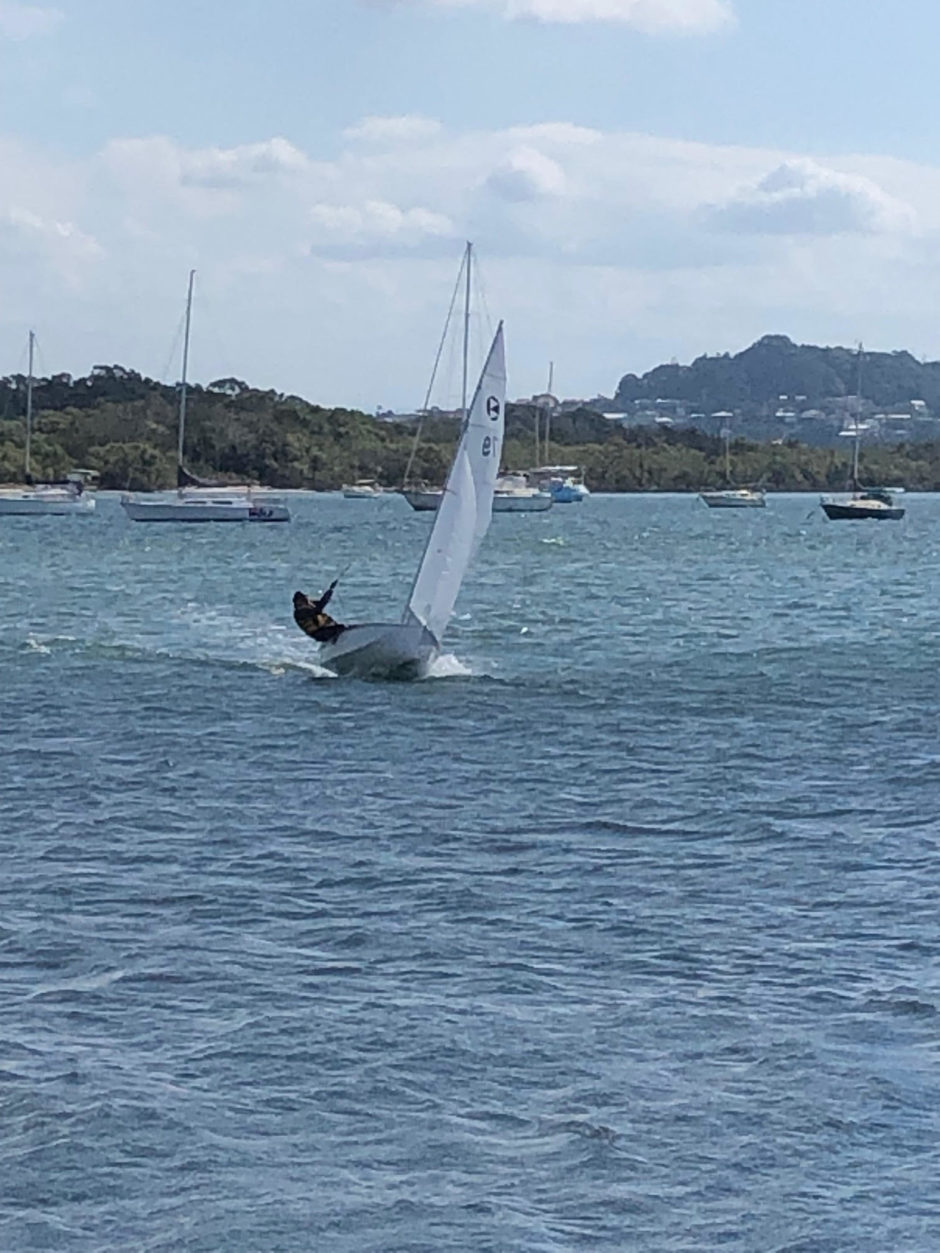 Matt and Kat on the 125 Dinghy were first to exit the boat harbour and did some spectacular reaches across the river to test out the new Flow Sails mainsail. Opting to come in rather than pushing the envelope, they put the boat and sails away for another day.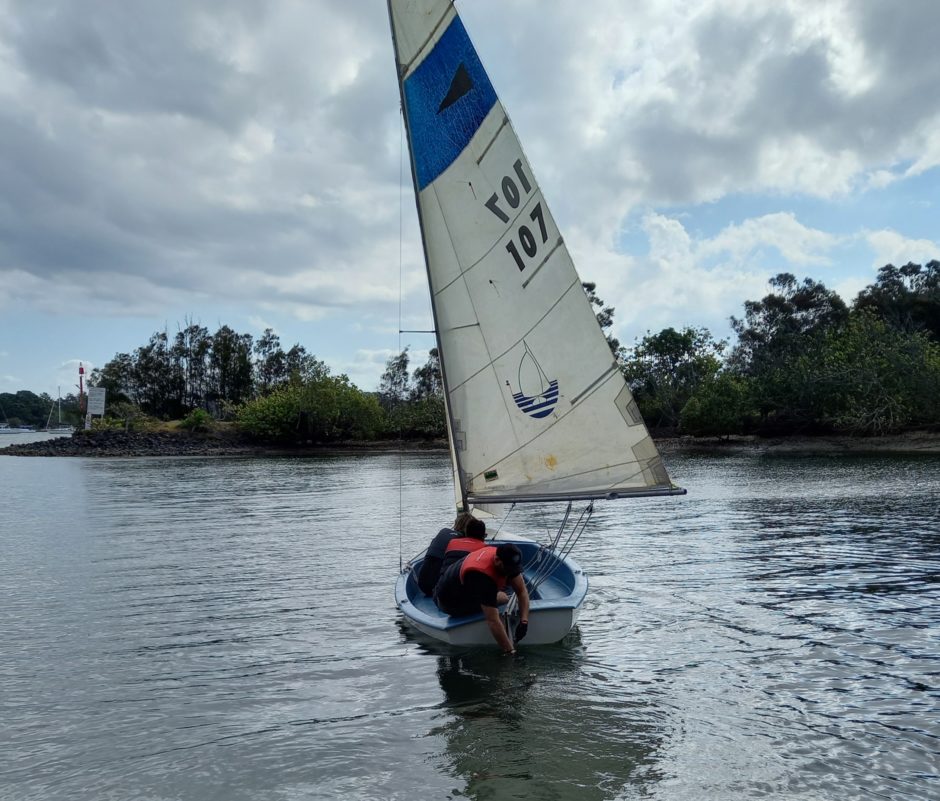 Two corsairs skippered by Peter and Ben went out and had a blast reaching, tacking and running in the blustery conditions while the safety boat crew of John and Peter had an Interlude on a moored yacht with Rudi and Monique, sipping coffee and keeping a weather eye on the capering Corsairs.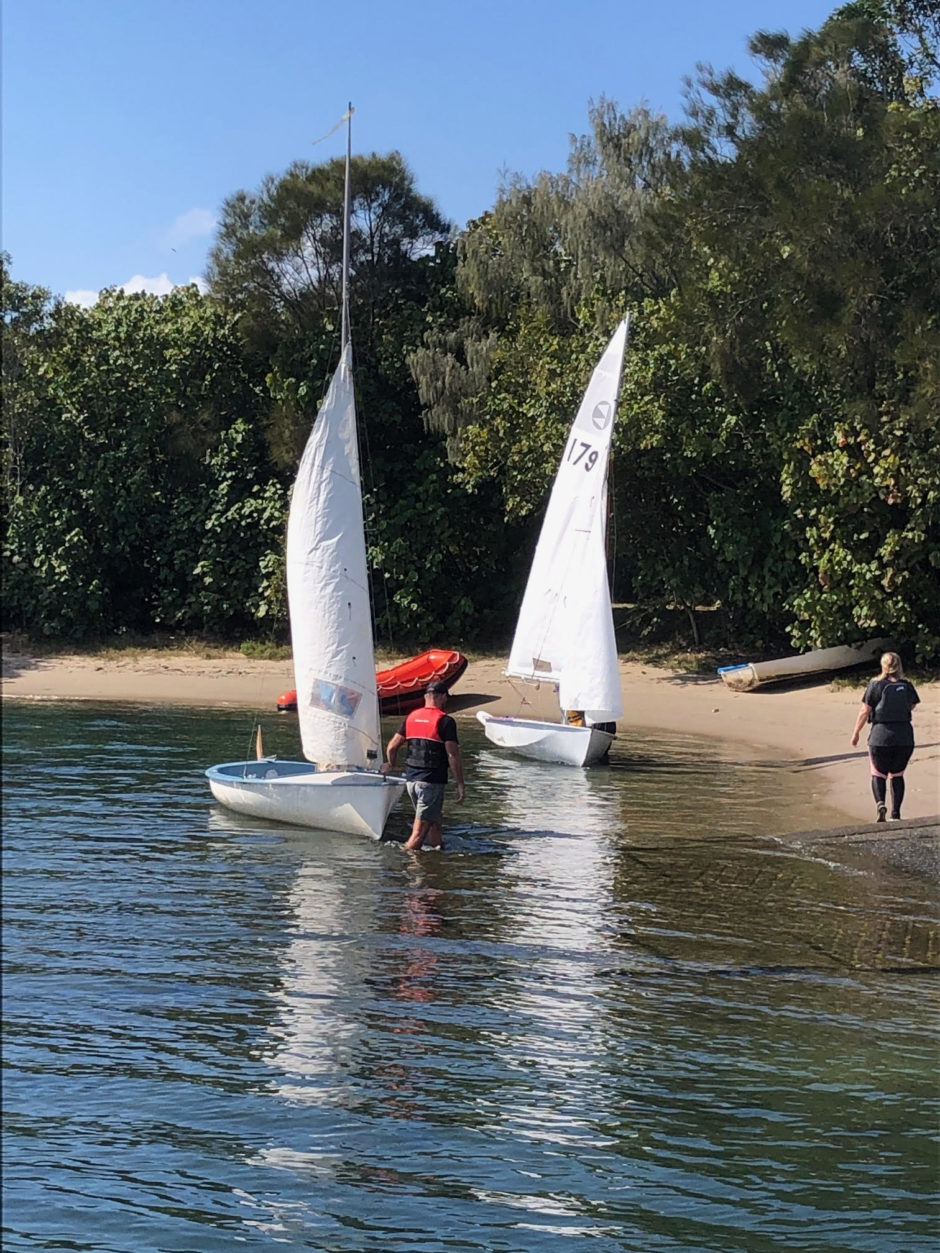 All ended well with both Corsairs handling the conditions well, no unscheduled swims were observed and all the crews were better for the experience of setting sail when the weather might have caused fainter hearts to falter on the launching ramp.
With the SE QLD lockdown ending, we hope to have a bumper crowd for our next sailing adventure on the 22nd of August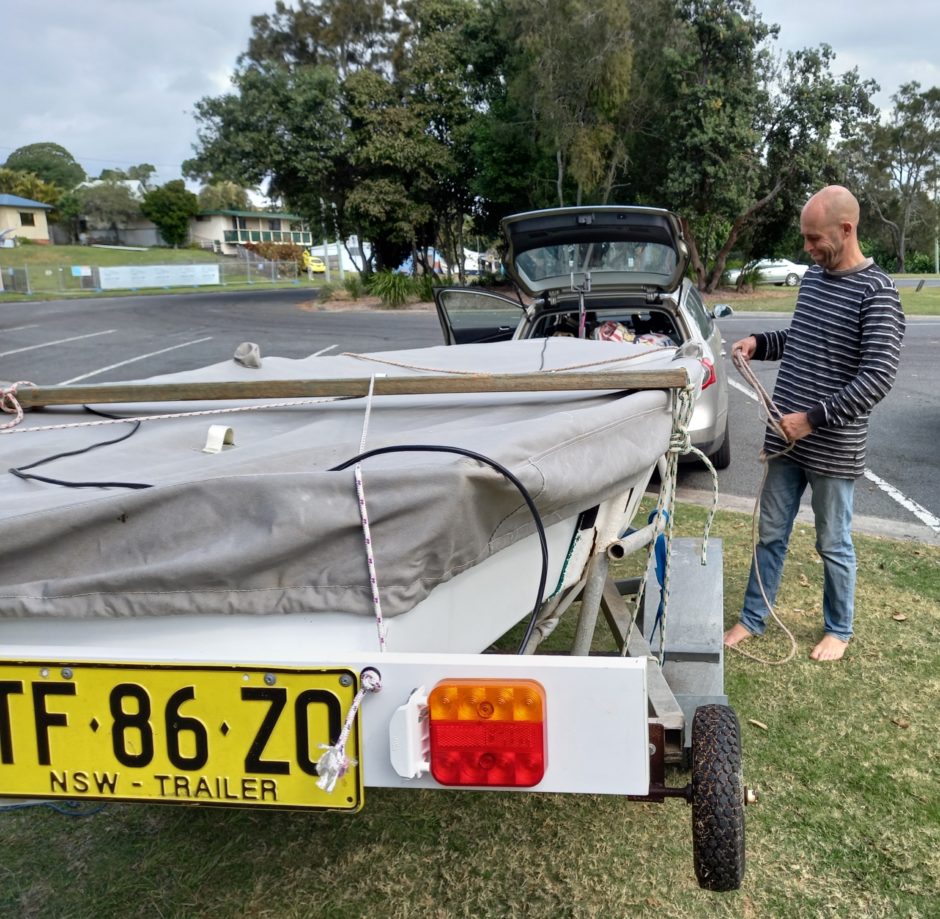 Words and photos by Peter Fell and Gail Bernet