On Monday eight new youngsters glanced apprehensively at the whitecaps on the river as they were shown how to rig the X3s. They were soon out on the water, without sails, practising steering behind the rescue boats.
Then with the help of our 'experienced' Juniors Kynan, Ari and Zac and his dad Adam, they were out reaching back and forth across the river in a 15 knot northerly with no capsizes.
After wrapping up with capsize drill in "the pond" (just in case), they were all smiles and were ready for more the second day.
On Tuesday they were keen to get out there again, but with a southerly gusting up to twenty, they were restricted to the calmer "Pond". This proved popular with all kids getting the hang of steering, trimming, tacking and gybing in close quarters. Then we noticed the wind had eased, so let them loose on the "big River", with the guidance of our assistant instructors.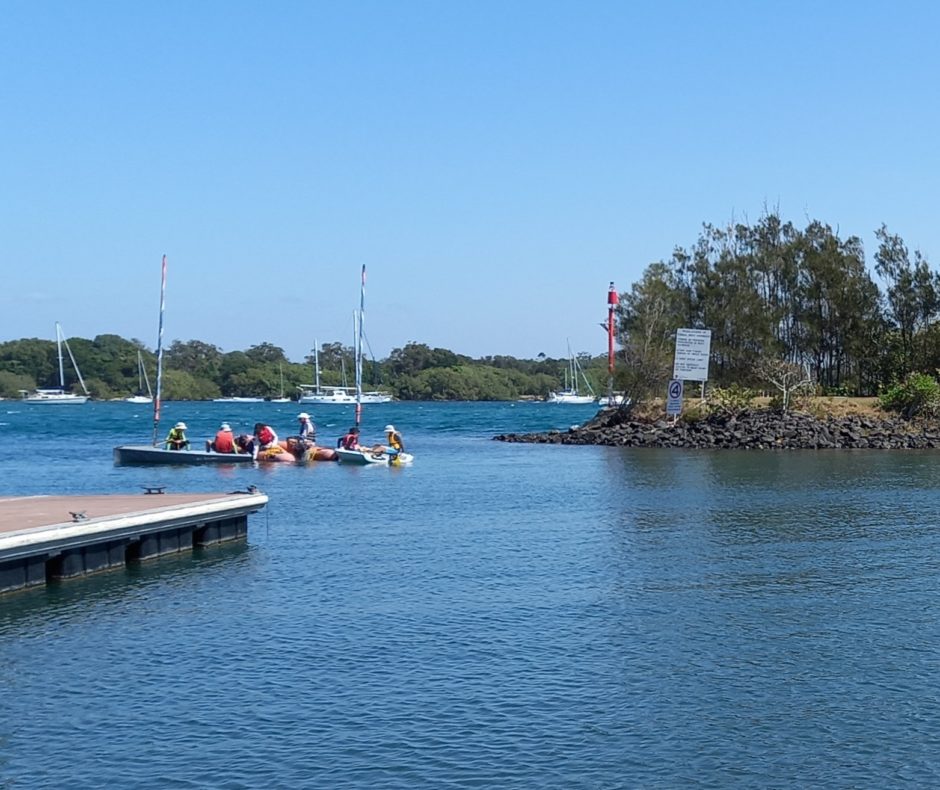 Two kids did find it all a bit too much and hopefully will try again later. However, the rest were steering their boats to windward against the outgoing tide and were ready to go again tomorrow.
I was extremely pleased with their progress after just two half days! Then we came ashore to learn that the Tweed Shire would be in Lockdown for a week!! (Come on people! Do the right thing so that kids can enjoy their School Hols!)
Anyhow, we decided to continue the Course, after the week of Lockdown. Hopefully Wednesday, Thursday, Friday and Saturday mornings of next week. In case of a further lockdown, I will make up the lost days on Saturday Mornings.
Hopefully, this group will soon join the rest of our Juniors, racing in our fleet of Juniors classes.
A huge thank you to Bryan, Adam, Gail, Karen, Kynan, Zac and Ari for their invaluable help as always.
Cheers, John