Two Sabots, a Manly Junior, an X3 and a Laser raced off the beach at Fingal into a light fluctuating, at times frustrating, breeze. However, all sailors sailed well against an adverse tide and were still bunched at the windward mark.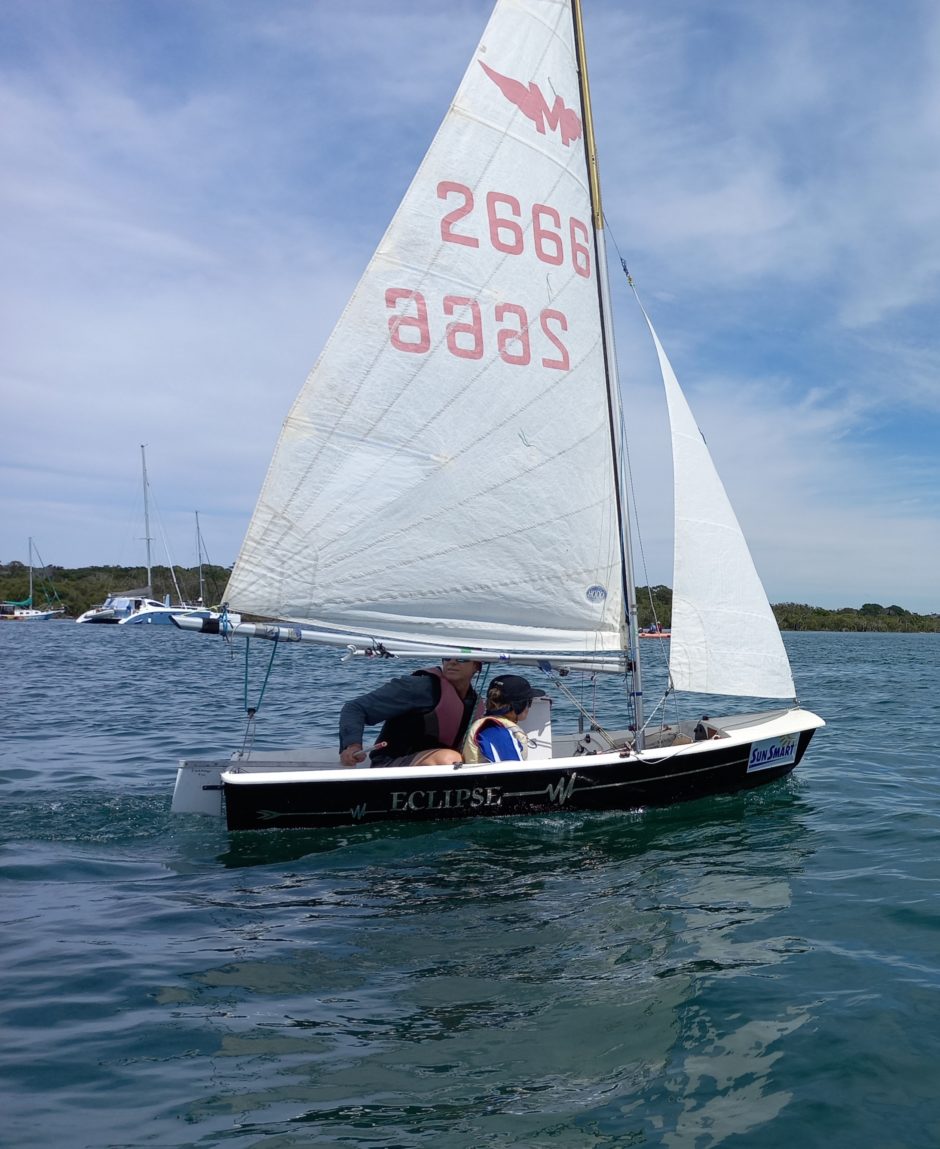 One of our new members, Tarquin, surprised all by rounding first in his first time in a Sabot.
However, on the reach to the beach, Kynan in the Laser overhauled him to touch in first.
We all cooled off for a swim before sailing back to Fingal, for another swim. It was a warm day!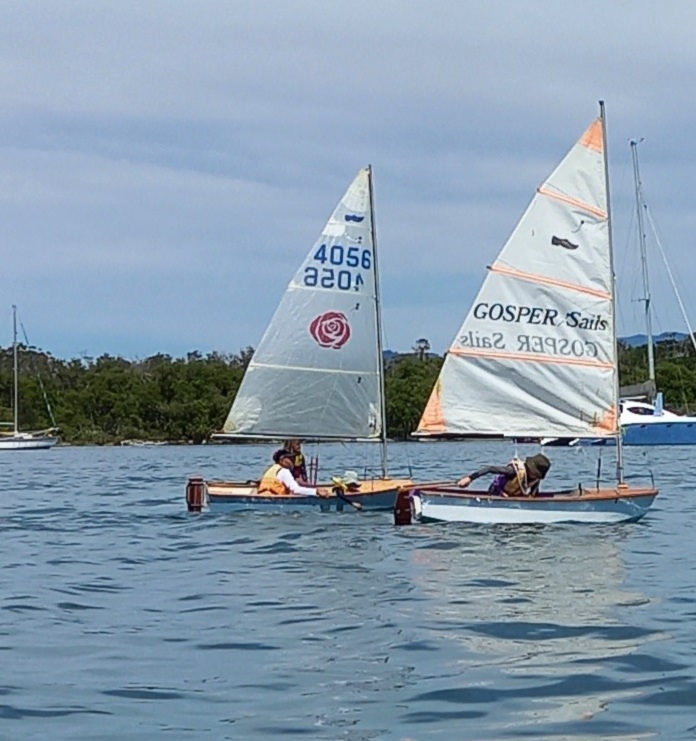 Next week Juniors will start earlier at 8.30 to finish before the afternoon race. Make sure you register for Juniors on the club website.