Nine boats took part in Sunday's race of two laps from Fingal to the motorway, with ideal conditions of an incoming tide against a fresh southerly wind.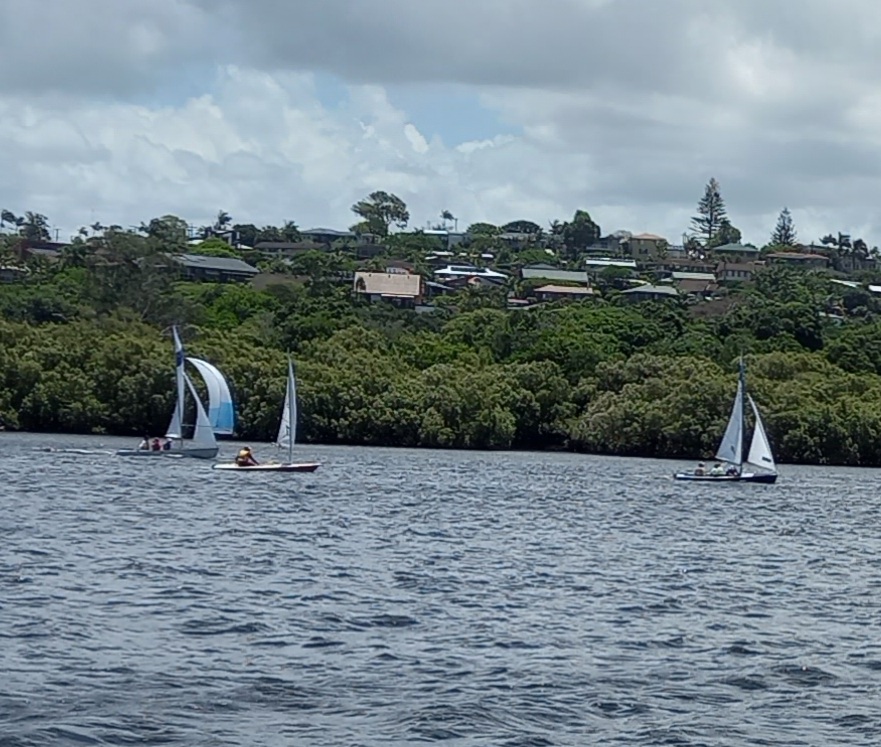 Peter Fell led the single-handers all the way to the finish, with Lex Branch never getting in contention after an unfortunate pre-start capsize.
Doug Haig beat Peter Ross by a boat length in the Corsairs with Michael Grace
putting in a credible performance. Geoffrey Colwill and Aron in a club Pacer had to finish on just his jib having capsized on the last lap.
Dave Robinson on 'The Gambler' revelled in the strong wind, winning the multi-hulls!
New member Perry completed the race on the club laser 4.7 Tippy Too.
See you all in the new year for hopefully our first NSW/Qld combined fleet race for a shortened summer season.
Word by Bryan, photos by Gail.