On the 4 / 5 December, 5 Corsairs, 15 sailors and various support crew/family/sailing fans threw tents, guitars, keyboards, ukuleles, sailing gloves, zinc and suncream into the back of the vans and trekked north 260 km to Lake Cootharaba Sailing Club for the 2021 Monomasters.
Due to border restrictions, only the Queensland based sailors/boats could make the trip.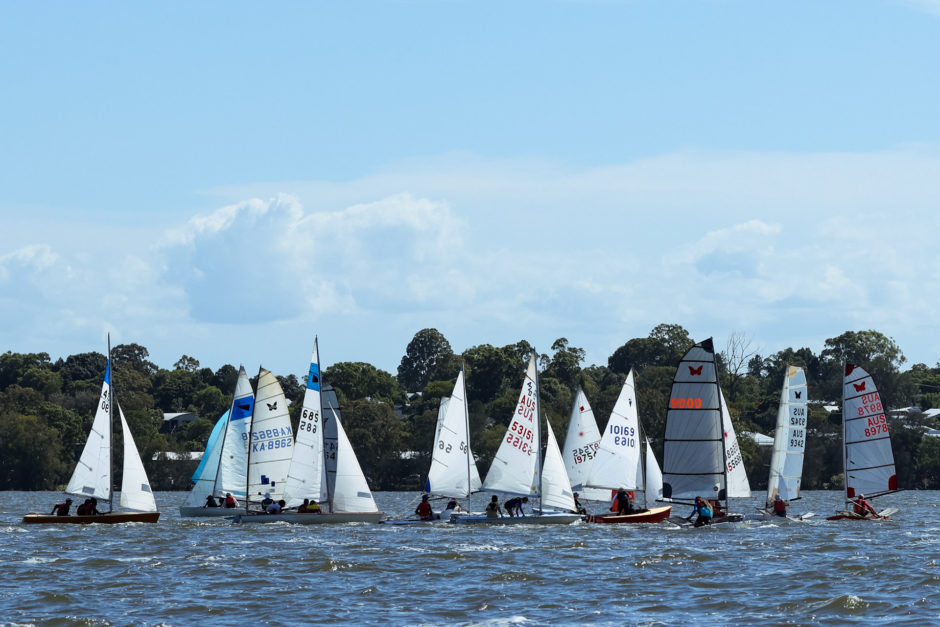 Saturday's two races were held in 8-12 knots and tested who could play the shifts the best and find a clear track through the 81 boat fleet.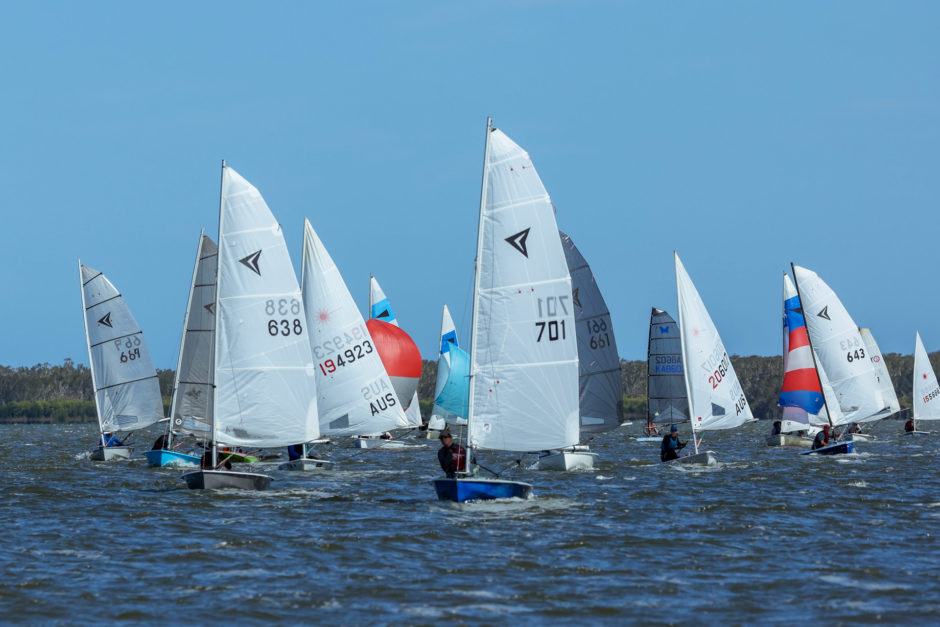 Sunday, the wind was a lot stronger. Race three was gusting 16knots, and race four was missed by all the tweed sailors who missed the bit on the sailing instructions about when to break for lunch (or more importantly, when NOT to….)
Race 5 was proper blowy, perhaps gusting to 22knots at times; it was a case of who could hold on and not tip (hint, not Monopoly).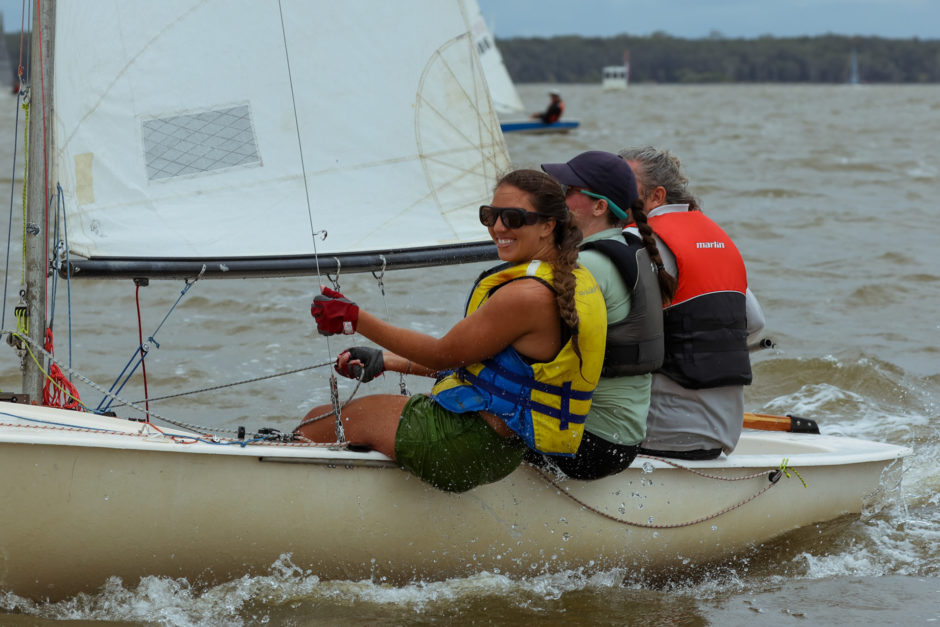 The top 3 Corsairs were the reverse order from last year; Justin, Emily & Eden Johnson took home the chocolates in None The Wiser (802). Andy, Maddie and Kanisha on Monopoly slipped (tipped) to 3rd, and Craig with Scotty and Kate, always the bridesmaid, never the bride got 2nd for the 2nd year in a row.
The big surprise from the regatta was the vast improvement of the new skipper, Jason who with crew Dasha and Alex, was leading races and just proved that time on water = better performances. He will undoubtedly be pushing for a podium finish next year.
Of course, the end of racing didn't mean the end of the day's events with group dinners at the pub and a sing-along after…Friday, Saturday and even Sunday night.
With the Queensland Border set to open early, it will be great for all TVSC Sailors from the North and South of the border to be reunited for the start of racing next year. From the looks of the performances of the Queenslanders at the Monomasters, the southerners will have their work cut out for them!
Most on-water photos are credited to Russell Witt. More photos from the weekend are on his website here.
Words by Justin Johnson. Captions by the very attractive bridesmaid.