Big River Sailing Club's Annual Regatta was held on the weekend of the 4th and 5th of March. While 70 boats (and ten Corsairs!) were entered, due to the inclement weather, only half that number attended. (Sensibly)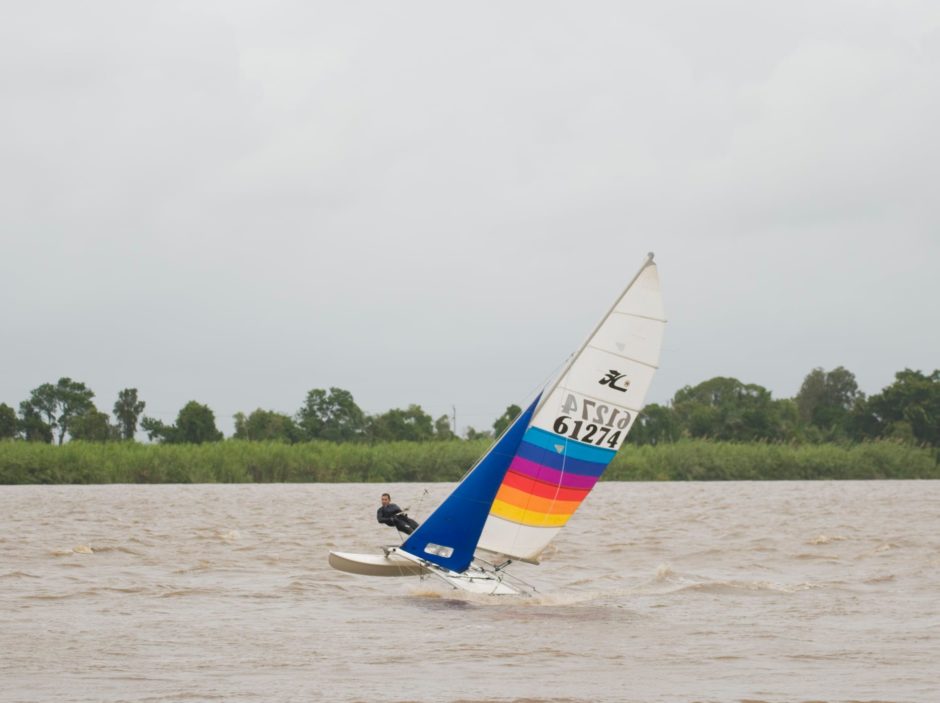 The river colour reflected the volume of water that had already fallen before Friday afternoon with the occasional log rushing downriver. The tide was always running out, it just depended by how much.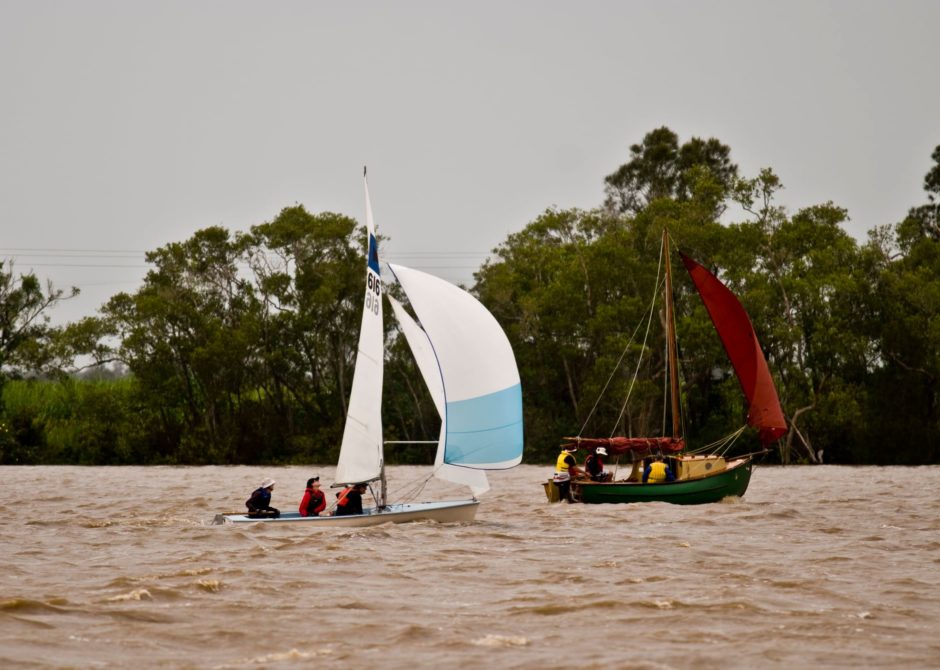 The usual Saturday long race was wisely changed to two short races held outside the club house so that everyone could keep an eye on the boats.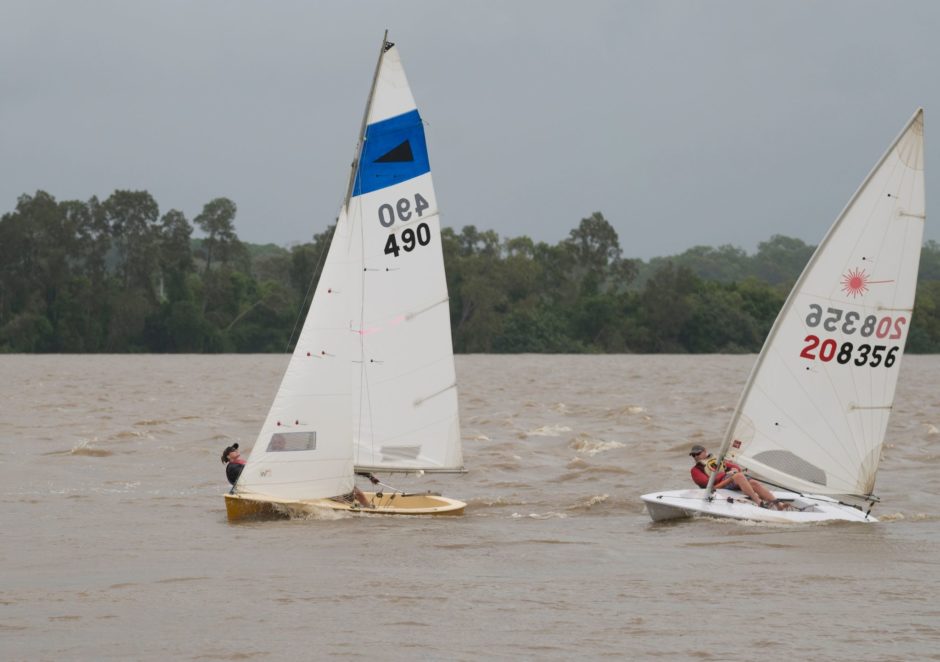 By Sunday morning, with the deteriorating forecast and heavy rain, it was decided to finish up early and head home…just in time too!
Photos by Alden Clarke (Who used to race Corsairs and loved watching us from the shore.) He has more photos up on the Big River Facebook Group.