In the middle of May in Mooloolaba, a team from Tweed took on the best of the best at the Mooloolaba Yacht Club Women's Keelboat Regatta. Maddie Lyons, Emily Johnson, Debbie Jones and Catherine Davies (RQYS) battled teams from Townsville to Newcastle as well as unseasonably wet weather and a flooded river over 2 days of all-female, short course river racing. TVSC sailor, Phoebe Reedman also competed but helped make up another team.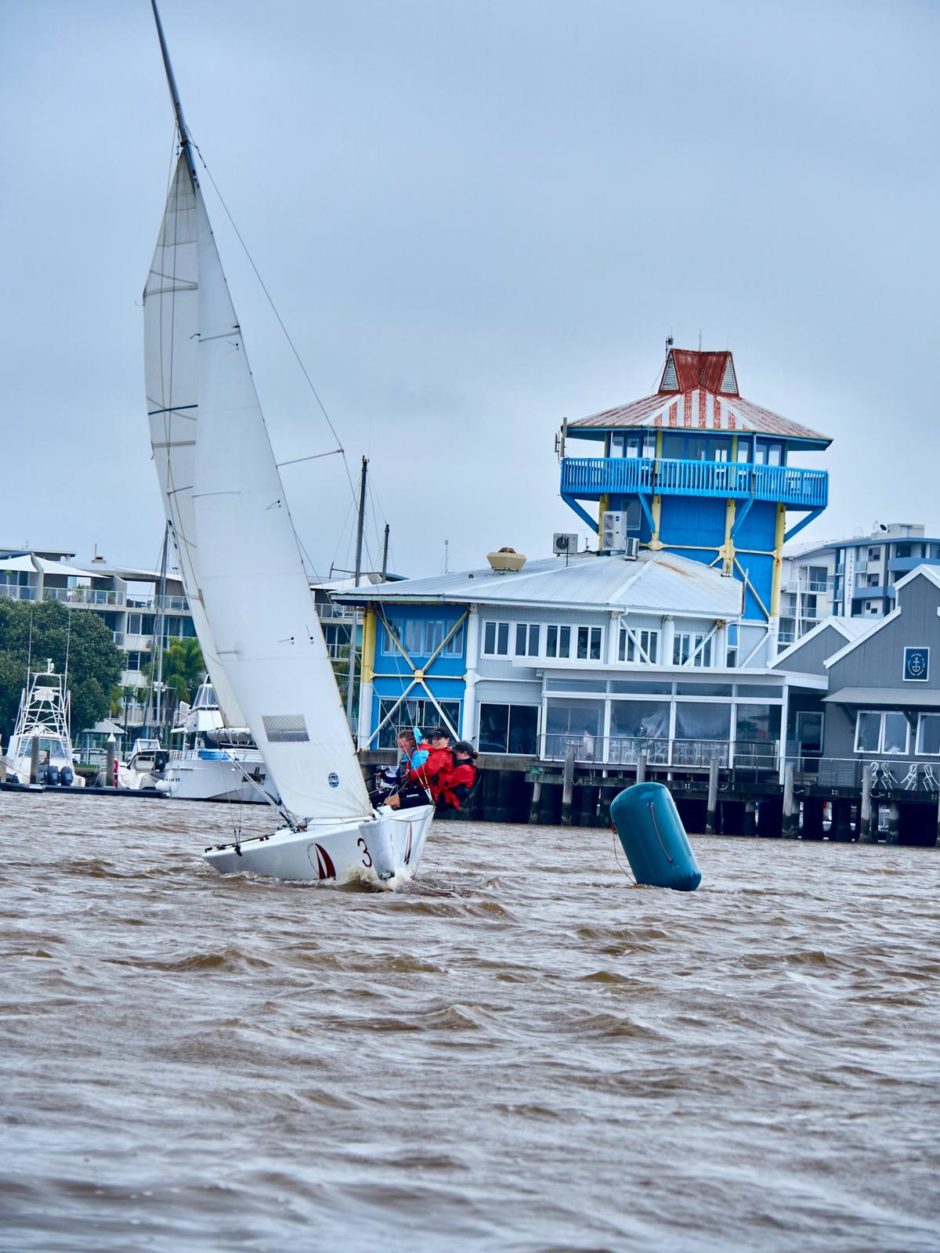 The format features windward / leeward racing close to shore with crowds lining the river adding a gladiatorial vibe to the sailors as they race. Each race is usually about 10 minutes duration and features 4 boats at a time.
On Saturday a mixed fleet faced 20 knots of squally windy cold conditions, but the racing was red hot. Spinnakers were banned and the mains were reefed but the sailors who could best manage the flooding tide and bullet gusts better tended to find themselves in front.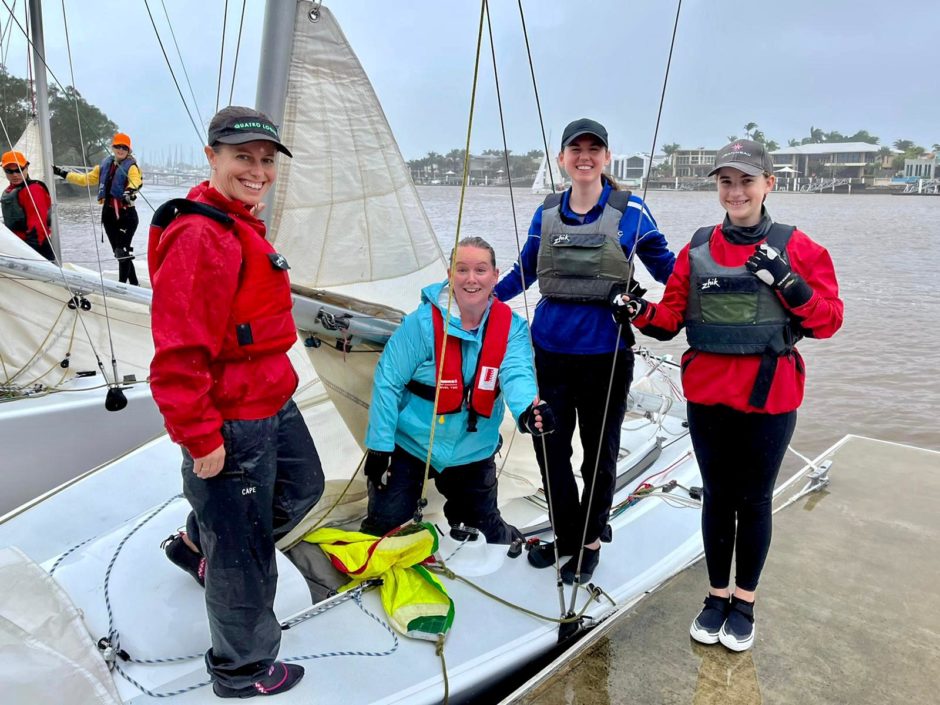 Sunday saw a change in the weather with wet tropical still moist air and about 3 knots finding crews stripping out of wet gear and sailing under a blue sky in t-shirts and shorts. The fleet was split into Gold and Silver fleets to better match the competition. The Sunday racing often came down to who could pick the shifts downwind the best.
The Tweed team finished 8th for the regatta, but that result undersold their performance. Having often led races at times they showed that they are a future force to be reckoned with. Tweed also showed the way by including Emily Johnson, who at 13 years of age was the youngest competitor in the fleet.