Tweed Valley Sailing Club conducted its 4th race of the Summer Pointscore Series with testy
conditions on the Tweed River.
Sailing in a strong flooding tide and a light fluky South Easterly breeze with occasional nice gusts, a
big fleet of 18 boats sailed by 33 crew had an enjoyable afternoon sailing in crystal clear water on
the lower Tweed.
Overall Placings
Habitual winner, Dave Chester, with crew Isaac Poulsen, again got line honours on Hobie 16
"Sledder", completing the course in only 61minutes, second place finisher was Weta "Scored a Tri"
John and Saffron Cook.
First Mono hull to complete the course was NS14 Radical Phase sailed by Glen Slight and Kynan
Luescher, beating second finisher, Laser "Siesta" sailed by Gary McCrohan by 2 minutes.
Class Championships
The big race of the day was heat 2 of the North Coast NS14 14ft dinghy championship, contested by
6 boats, all sail two handed.
Also raced was heat 2 of the Olympic Class "Laser" Championship, sailed 5 boats.
In the NS's, first to finish was "Radical Phase" (Glen Slight & Kynan Luescher), getting home 3
minutes ahead of "Zarzan " (Adam Hurt & Tom Busbridge), with "Tornado" (Bill Fenelon & Taj
Krasna) coming in 50secs behind Adam in third place.
Glen and Kynan got away quick at the start and lead the entire race.
In the Lasers, getting the bullet today was "Siesta" (Gary McCrohan), beating "Silent Partner" (John
Heywood) by 1 minute and third was Maurice Meyer, 30 seconds behind John.
It was a close contest in the Lasers, but after the first lap, the boats spread out into the finishing
order.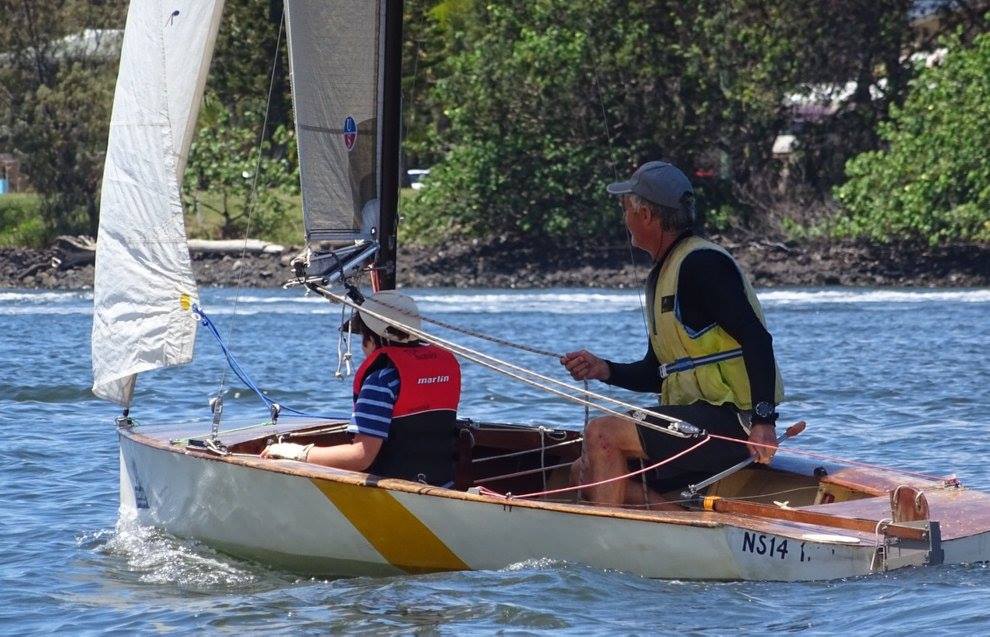 Summer Pointscore Handicap Series
Winner of the Point score series was Tasar "Hippocampus" (Mike & Imogene Mansted), second was
Weta "Scored a Try (John & Saffron Cook) , third went to Laser "Vickie 2" Sailed by Maurice Meyer
and 4 th was Corsair "Epic"(Peter Skinner, James Nickless and Caspian Nickless)
The next race conducted by the Tweed Valley Sailing Club will be Race 5 of the Summer Point score
series, and Heat 3 of the NS14 & Laser Class Championships, held at Fingal Head on the 10th of
December.