The TVSC's Annual "Chindy Challenge" Race was held last Sunday. Beautiful weather and water clear to the bottom made up for the previous weeks cancelled race. A 16 boat fleet with 28 crew including 6 Corsairs and 5 Lasers sailed in 10-13 NE wind which made for a relatively quiet afternoon on the river. Plenty of time to enjoy the crystal clear water, stingrays jumping and a dolphin or 2 to complete the perfect picture. A different course to the usual 3 laps round the buoys, from Fingal up pass the Chindy Tavern (the race sponsors) and back downstream again to the finish line.
Not so quiet at the start line as the boats jostled for the best position some losing out and hitting the start buoy and having to go round to start again. After flying into the lead at the start Corsair 104 Melita III with new Matt Andrews Sails had a few set backs losing the lead after being forced to do a U-turn to get back to a missed mark but caught up again until another channel marker got the better of skipper Alison Blatcher. Crew Peter Ross and Richard Roberts will no doubt be giving directions next time.
Fastest to the finish (first "on scratch" as they say) was Glenn Slight on Maricat "Osprey" in 89 minutes. The monohull scratch winner was only a minute behind, a very pleasing result for Mauri Meyer (Laser). The winning Corsair also had a change of fortune from the last few races – Bill Fenelon on 199 Minnow with Kynan Luescher and Taj Krasna (an all Fingal crew) were all stoked to finished in 93 minutes.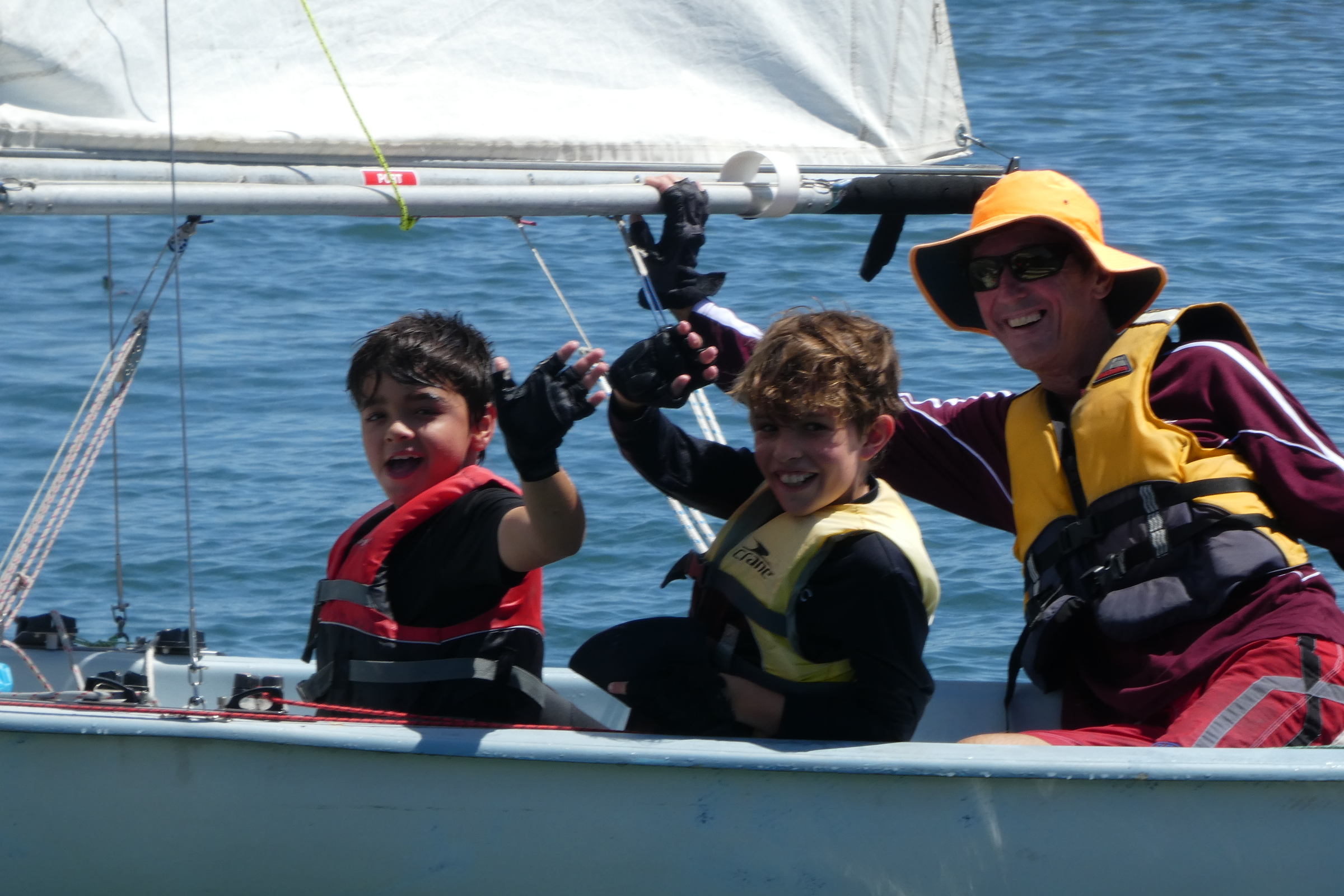 Corsair "Keenas" skippered by Mark Reynolds with crew Craig Foley were missing their usual for'd hand, Taj Krasna, as he'd jumped ship to sail on Minnow this week. He could have made all the difference to them as they finished only 35 seconds behind Minnow. They will be back together for the Big River SC Annual Regatta and Corsair Eastern State Titles down at Harwood on the Clarence this weekend. A very big weekend for the Corsair sailors – look out for the report next week.
The overall winner of this years Chindy Challenge on time corrected for class of boat results will be announced at the club's annual dinner in May – although the bets are on that it could be an impulsive result.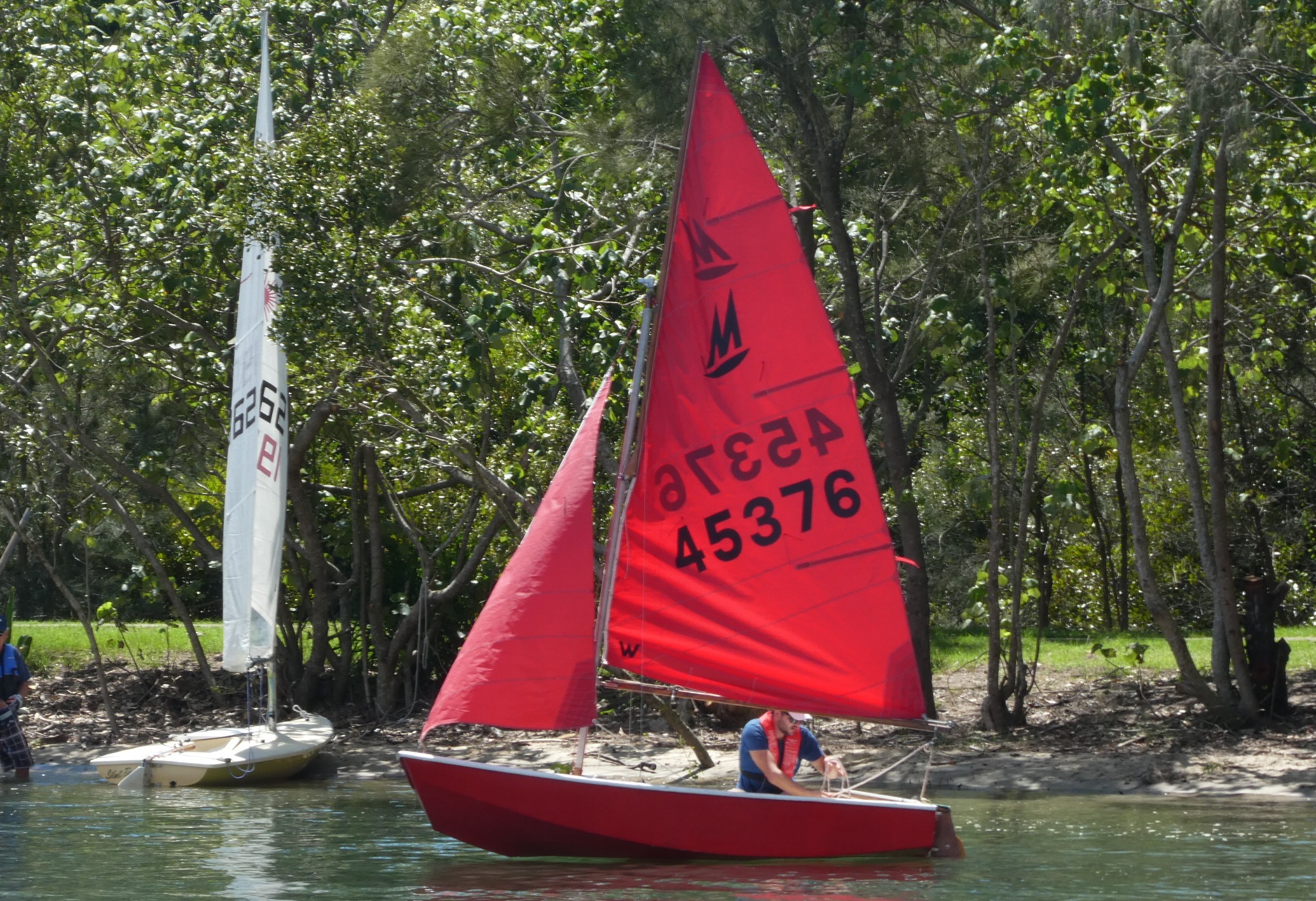 It was also a good day to welcome two new skippers and boats to the club. Dave Robinson and son Cooper on their NS14 and Joe Trueman on his red sailed Mirror. Joe was surprised to discover he had an on water coach – his Dad was on the VMR boat standing by with a few words of advice.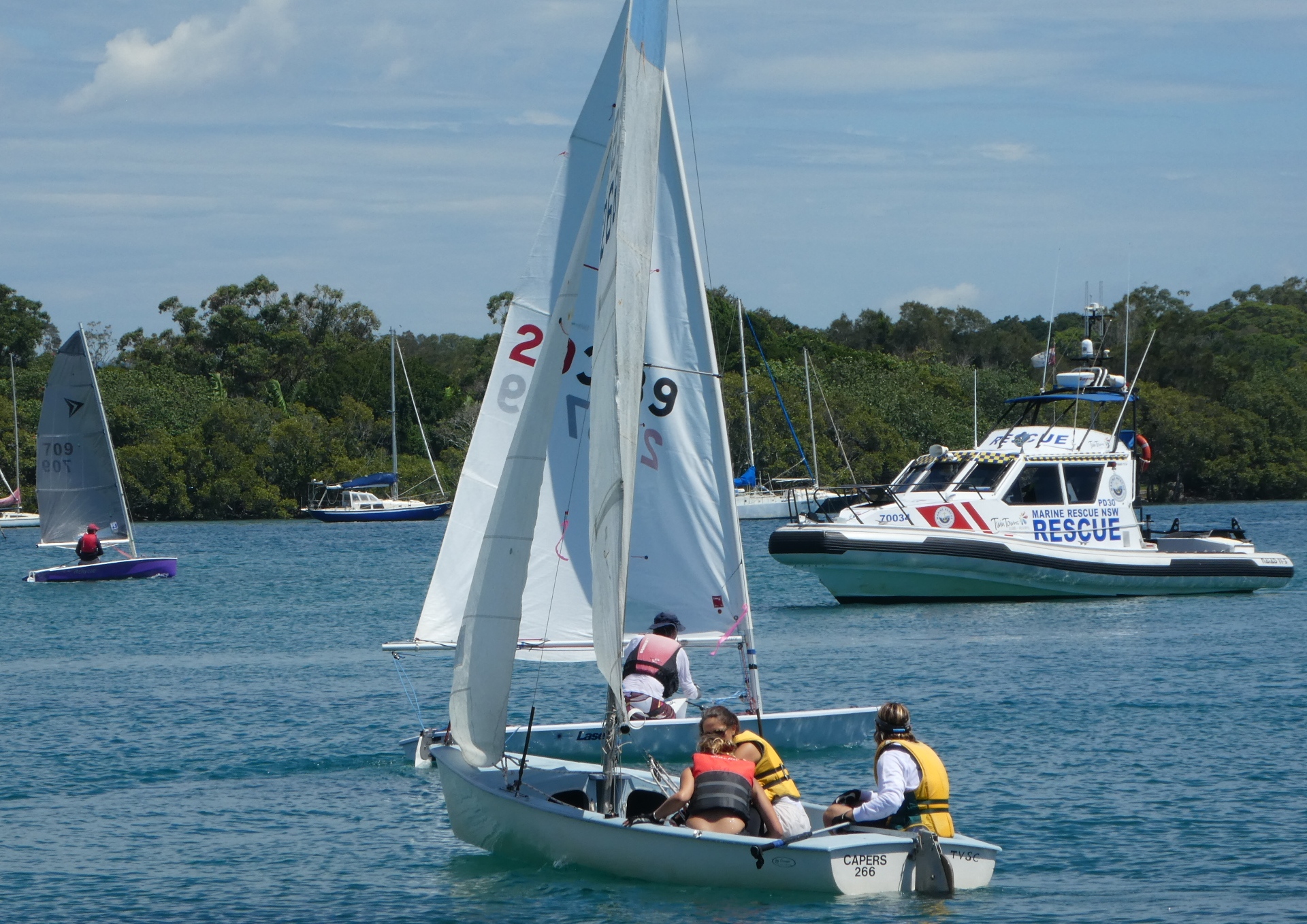 There's always room for more boats and more crew, beginners or experts, so you if you have a desire to get on the water under sail come on down. Juniors and Try Sailing will be back again on Sunday morning 18 March with a race in the afternoon.
Email tvscmail@gmail.com to book, only $5 per session and membership not required for first 3 sails.