The folks at Big River Sailing Club held their Annual Regatta last weekend despite their club house at Harwood on the Clarence River being completely demolished by a freak storm in January. Their stamina knows no bounds with some members working for 2 solid days to put a roof over what remained of the shower block ready for the record number of entrants wanting to support this great club. Big River Sailing Club has a long history, founded in 1973 with the club house built in 1975 with many additions since. Tweed Valley SC's Commodore, Bill Fenelon, remembers the club's opening and was second across the line in the race that day in his VJ (Vaucluse Junior) "Tumult" built by well-known boat builder, Grafton local, Malcolm Eggins. 36 years later Bill went on to co-found our own now thriving sailing club at Fingal Head in 2011, no doubt inspired by his memories of sailing on the Clarence in his teens. Winners in the regatta got to take home a unique piece of history – literally. The trophies were made from salvaged parts of the old clubhouse.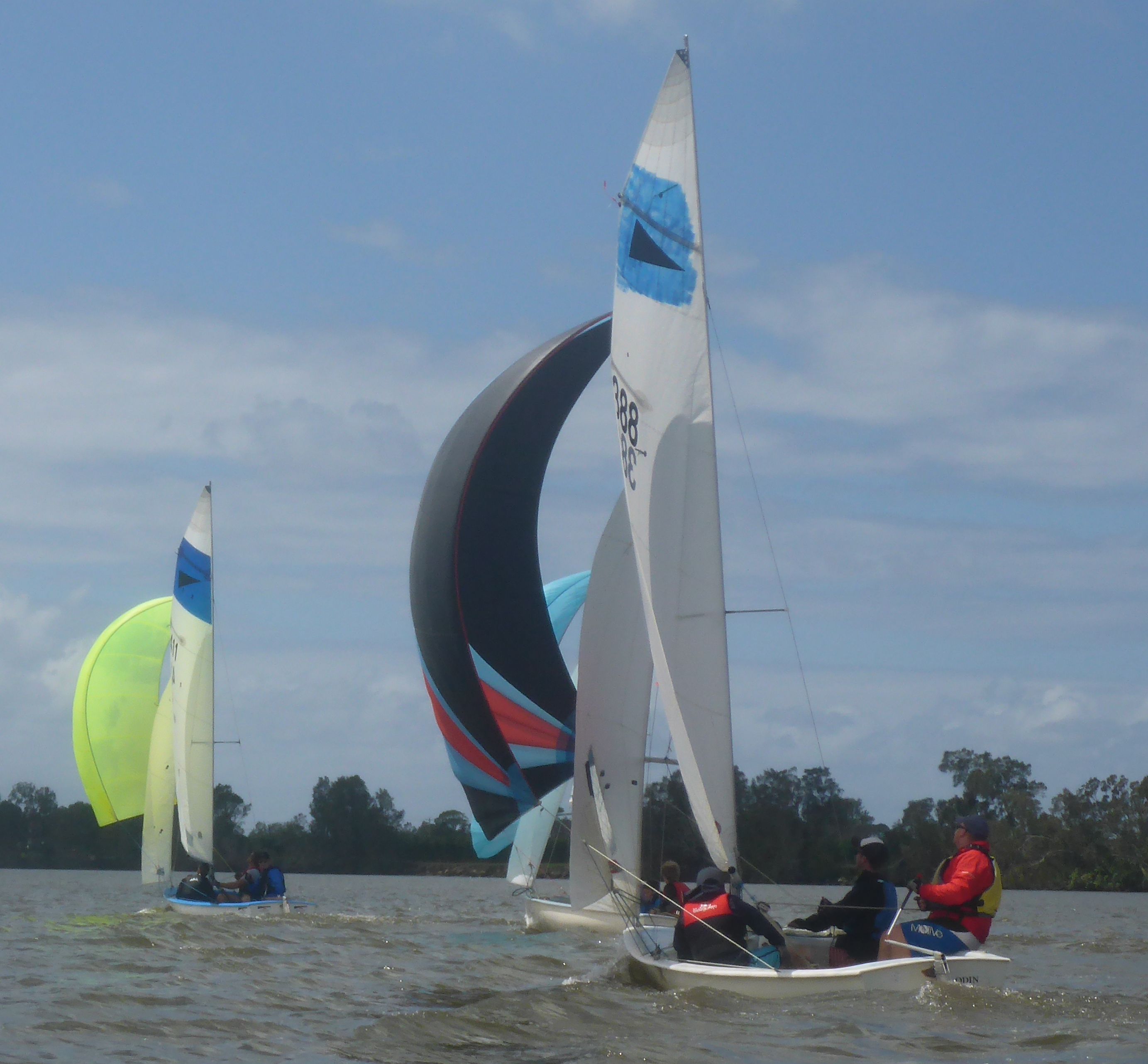 It was a weekend of record breakings stats with over 80 boats participating including large numbers of classic 2 handed Herons and singlehanded Impulses gathering for their own State Titles held as part of the regatta. Most importantly the three handed Corsairs made history with the resurrection of the Corsair Eastern States Titles bringing the largest number of Corsairs together at one time for many years. As well as six Corsairs from our own Tweed Valley SC there were also Corsairs from Brisbane and the furthest to travel was Kathy Bourke with crew Kim & Tony travelling 560km north all the way from Budgewoi SC. The 16ft Corsair was designed by Alan Paine in the 1960s and has stood the test of time as a versatile sailing dinghy capable of being used for training and also for exciting racing for the 3 crew teams in up to 30 knot winds. With 12 of these boats now being sailed on the Tweed we have the biggest fleet in the country and growing interest means it looks likely that a Corsair National Titles will be held again soon.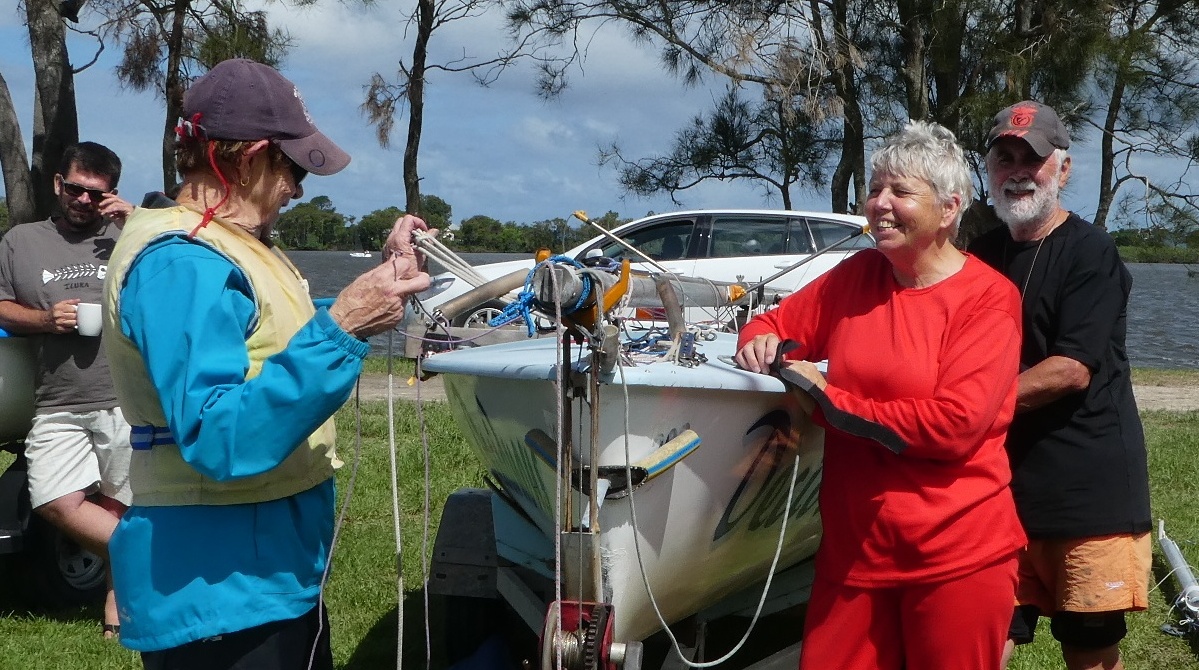 The twice a year weekends away at Big River SC are a big part of the TVSC calendar and each year more and more members attend. This year 30 members made the trip bringing 13 boats between them and also providing crew for boats from other clubs. Corsairs, Lasers, Herons, Impulses, a Hobie 18 & a Maricat meaning there were TVSC entrants in all divisions. Regatta's provide the best opportunities for testing skills sailing alongside people with years and years of experience. Many TVSC members are completely new to the sport and so were happy to see their efforts during the year pay off with TVSC boats taking 2nd and 3rd in the Corsair Eastern States and all crews refining their techniques in the difficult conditions over the weekend. With strong winds on the Saturday well over 25 knots coming in sharp sudden gusts enough to catch the best skippers off balance there were many capsizes among the single handers so TVSC's Impulse, Heron and Laser sailors all worked very hard for their places. Congratulations to Gary McCrohon and Kate Yeomans for fighting their way to the middle of the fleet in the mixed monohulls divisions with only 1 point between them. Rivals in the Cat division Glenn Slight and Dave Chester were just along for the ride this weekend they said. Dave was without his Hobie 16 Sledder so sends a big thank you to workmate Darren Knight for trusting him with his Hobie 18 "Don't Panic". Glenn, Dave & Franc Krasna, who brought grandson Taj and mate Max along, were a huge help retrieving TVSC boats from the water after the races – not easy with a strong on shore breeze.

On Saturday the whole fleet did a long course down river towards Yamba and back – surfing the waves at the top end of the course. The Sunday saw a slight easing in wind strength for another two long races for the Corsairs and several short round the buoy races for the other classes. In conditions like this it can be the boat that makes the least mistakes that gets to the line first. This was not to be the case for Corsair 104 Melita III – despite a great crew who rescued many a tricky situation with rigging issues on Saturday and after flying into 3rd place at the top mark on Sunday their spinnaker sail refused to come down losing them their last chance to move up the table they finished in 7th place. This was their first time racing together and they look forward to doing it all again at the next regatta – there's always a chance for glory in the next race!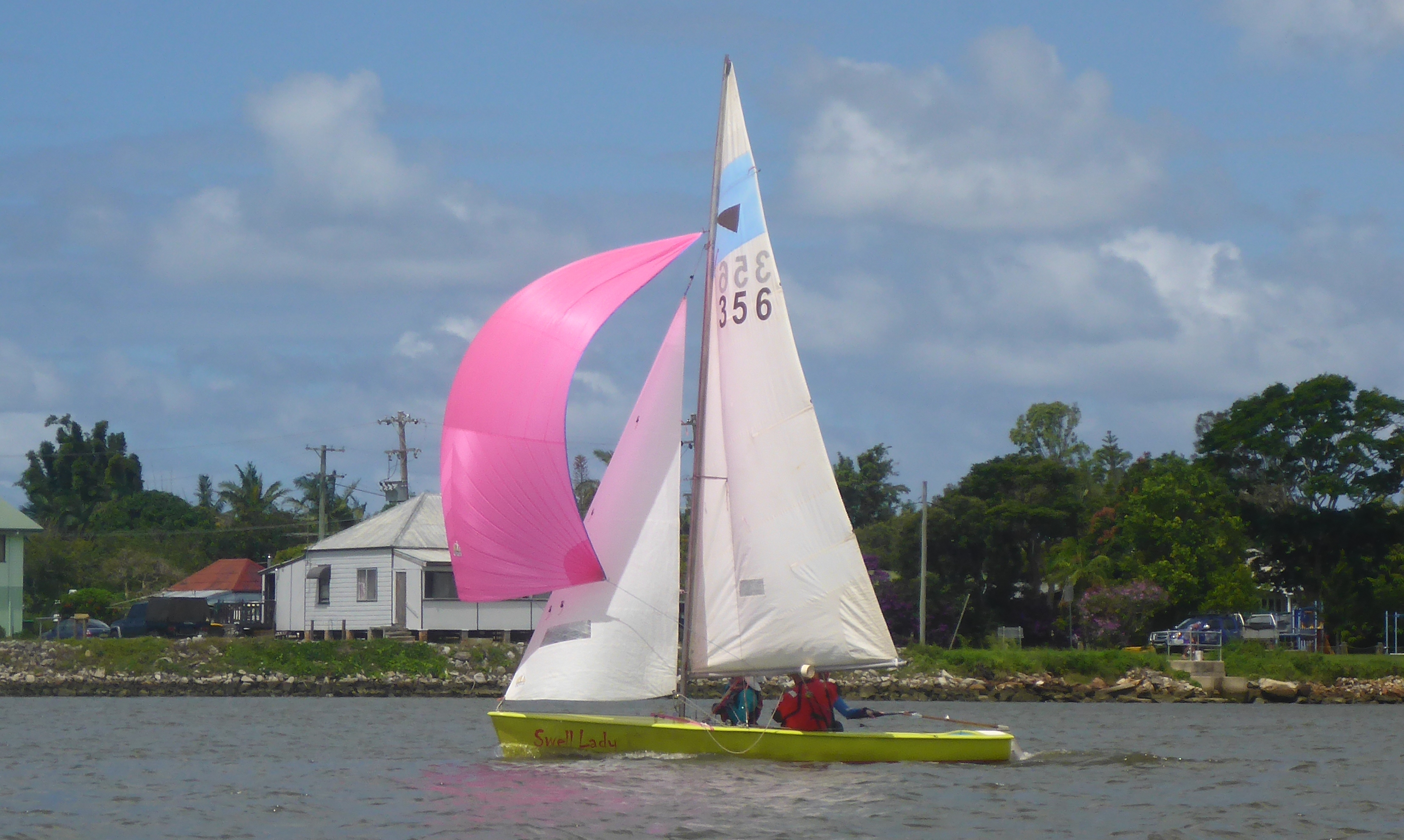 The final Corsair Eastern State Titles Results were as follows:
1st "Tenacious" Aaron Hunt, Liam Buckley, Ryan Arkinstall
2nd "Odin" (TVSC) Daniel Sieders, Adrain Doktor, Tamara Sheppard (TVSC)
3rd "Swell Lady" (TVSC) Monique Smith , Matt Andrews & Deb Flannery
4th "Minnow" (TVSC) Bill Fenelon, Max Hennessy & Isaac Poulsen
5th "Keenas" (TVSC) Mark Reynolds, Craig Foley & Taj Krasna
6th "Deciduous" (Budgewoi SC) Kathy Bourke, Kim Keagan & Tony Maiden
7th "Melita III" (TVSC) Alison Blatcher, Peter Ross & Rachel OHagan
8th "Nimbus" (TVSC) Kevin Bourke, Sally Machray & Jen Bankier/Mark Storrier.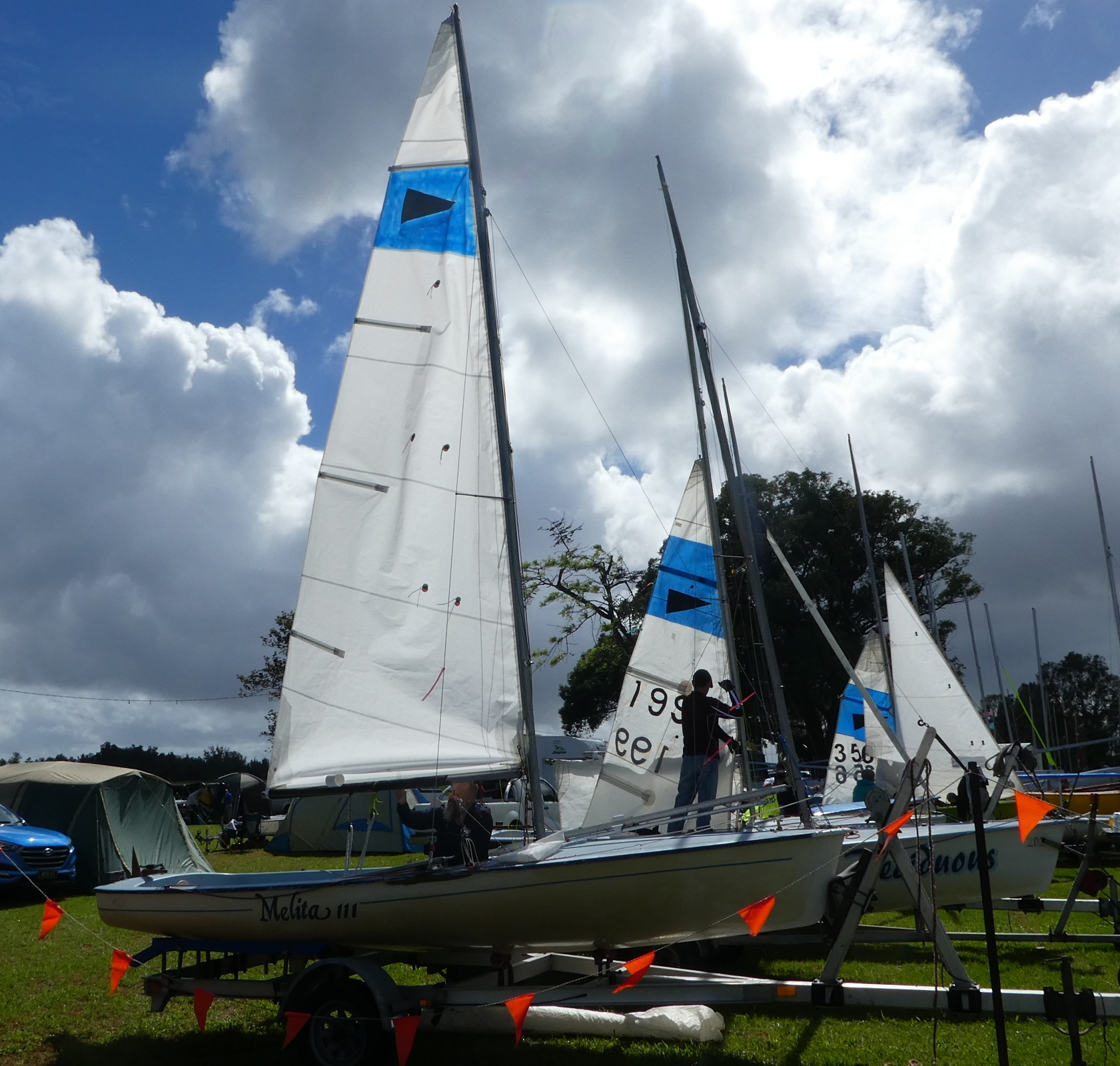 TVSC under 18 sailors Taj Krasna, Max Hennessy and Isaac Poulsen all enjoyed the weekend crewing on Corsairs swapping from helming to hauling up spinnakers to "hiking out" to keep the boat flat as they were soaked by the spray flying up. They will be telling the other young sailors all about their weekend away this Sunday morning at the TVSC Juniors session before the penultimate race of the Summer Series kicking off at midday. Spectators welcomed to the start tent at the Fingal boat harbour entrance.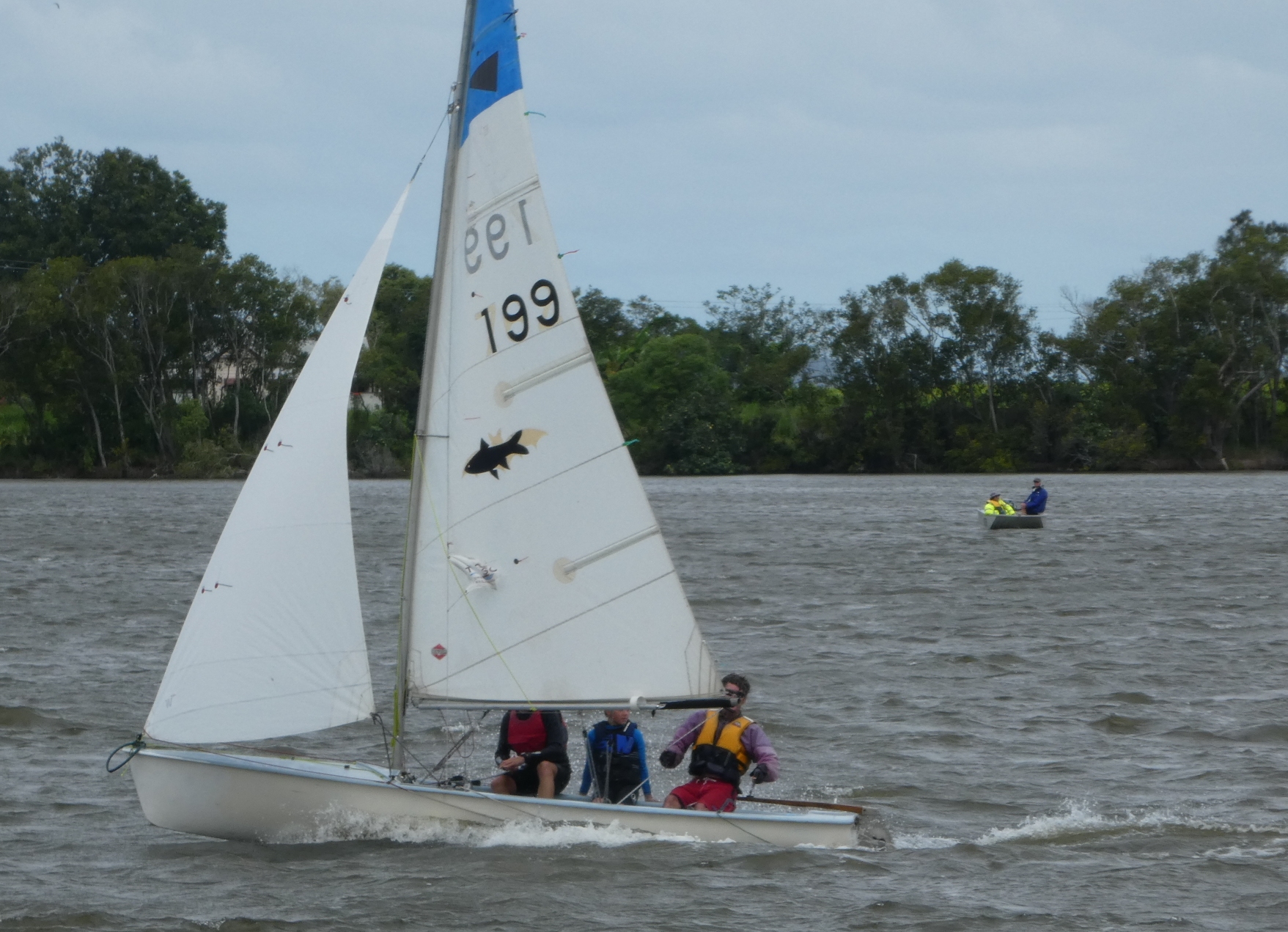 If you think you're too old to start sailing – the combined age of the 3 crew on Kathy Bourke's Corsair was over 200 and she beat much younger sailors so think again!