Perfect conditions were experienced by the fleet racing in the Tweed Valley Sailing Club's Race 5 of the 2018 Winter Point score Series.
Racing followed a different format this week, with three short sprint races replacing the usual one long race.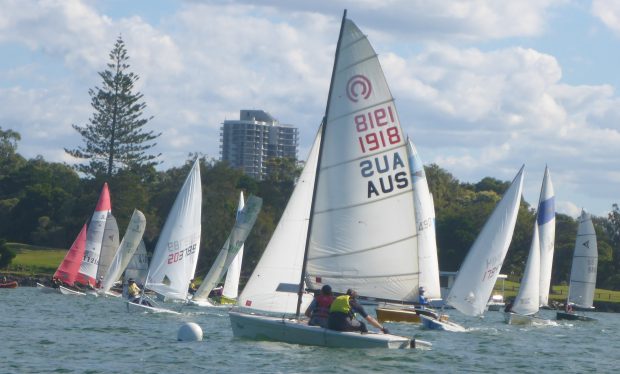 This meant a lot more work for our timekeeper, Suzanne Blatcher, but kept the action closer to the spectators, for those watching from shore.
Another big fleet got involved, with 16 boats and 34 crew, split into 3 main divisions, single handed: Lasers and Impulses, two handed 14ft NS14', and three handed 16ft Corsairs.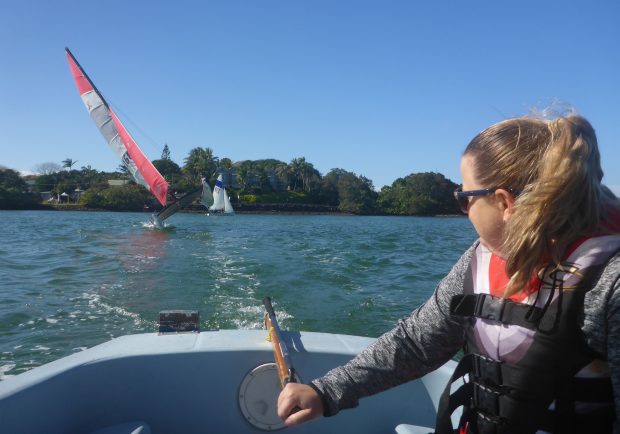 One multihull joined the races Hobie 16, "Sledger" (Dave Chester and Rigby Andrews and was able to complete each race in just over 15 minutes, while the closest monohull was 3 minutes behind.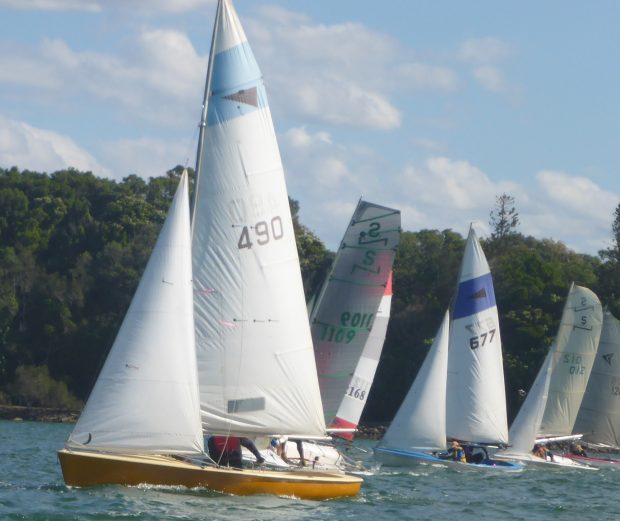 Corsairs were the biggest fleet with 7 boats and 22 crew competing. Fastest today over 3 races was "Swell Lady" (Monique Smith, Matt Andrews & Deb Flannery) winning two races, and second was "Keenas" (Mark Reynolds, Taj Krasna & Craig Foley) , and third was Minnow (Bill Fenelon and a whole bunch of kids).
It was a good fleet of these one design boats with two crews in new boats having they're first race.
In the NS14, two new boats competed and both boats show good boat speed and kept up with the leaders.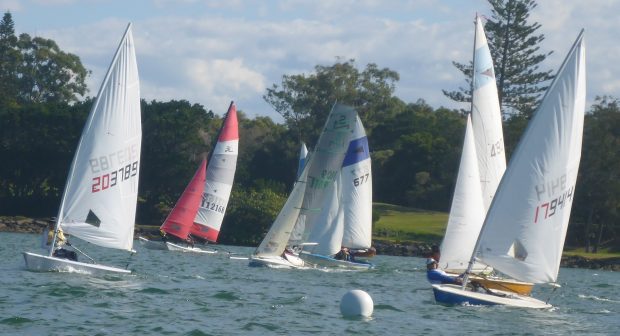 Fastest today was Single Handed Laser "Bluey" (Kate Yeomans). Kate has only been sailing for a few season but is winning everywhere she goes at the moment. Today Kate scored first finisher in 2 races and second in the other.
Second in the single handers was Impulse "Rosie" (Adam Hurt) and third was another impulse "Splitter" (Lex Branch)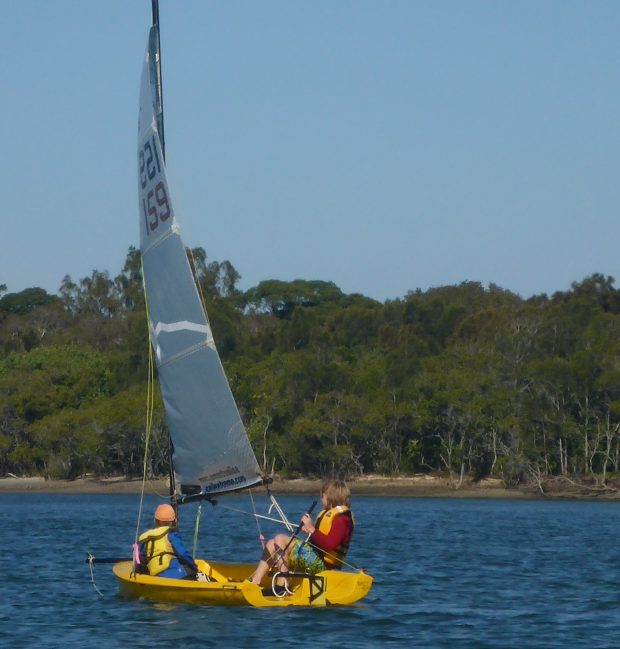 Juniors and Adult Learn to Sail was held in the morning in fairly light conditions.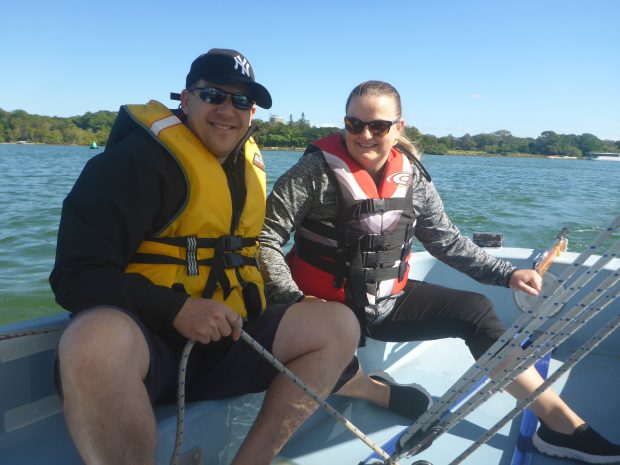 Next club event on the Fingal Reach will be the final race of the winter series, Race 6 on the 5th of August, followed by the long-distance river passage race from Condong to Fingal on the 26th of August.