At the helm with … Taj Krasna
Commodore Bill Fenelon is at the helm of tall ship "South Passage" this week sailing from Cairns so two of our younger sailors have taken over the report writing task.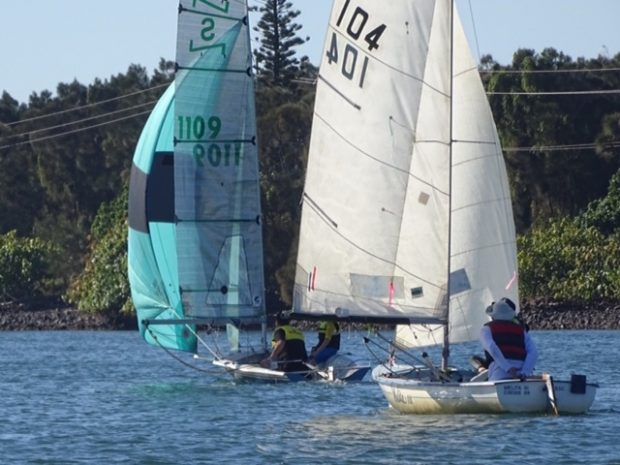 17 boats raced this week with 34 people sailing in race 3 of the TVSC Winter Series at Fingal. Breeze was 7 – 15 south easterly which meant an upstream start. The Lasers, missing trophy winners Gary McCrohon and John Hayward, were led by Peter Fell the whole race. Peter Redmond kept a frustrating few seconds ahead of Mauri Meyer with Mauri getting it down to a 2 second gap at the finish line. Peter Fell took 1st on Yardstick time corrected results with Kate Yeomans on a Laser 4.7 second and Monique Smith on Corsair Swell Lady up with the leaders again at 3rd.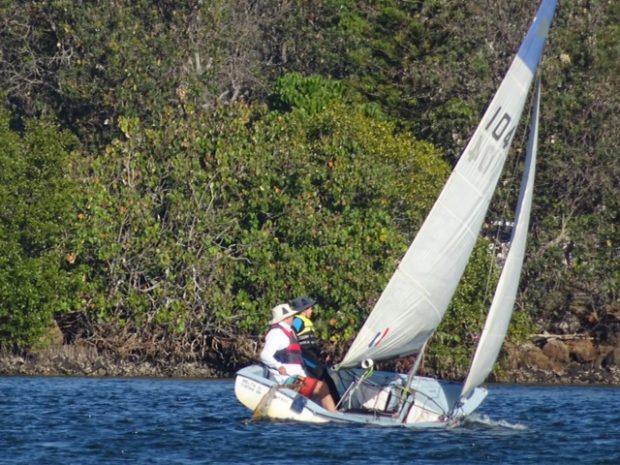 The 7 Corsairs were quite spread out after Swell Lady with Daniel Sieders and Marg Walgers on "Odin" only a minute and a half behind but the next finisher was a whole 6 minutes later. Corsair "Capers" with Mick Okeefe, Jana McGeachy & Kirby Edwards brought up the rear of the fleet but still did well beating NS14 skippers Andrew Jaggers & Mark Banbury on yardstick.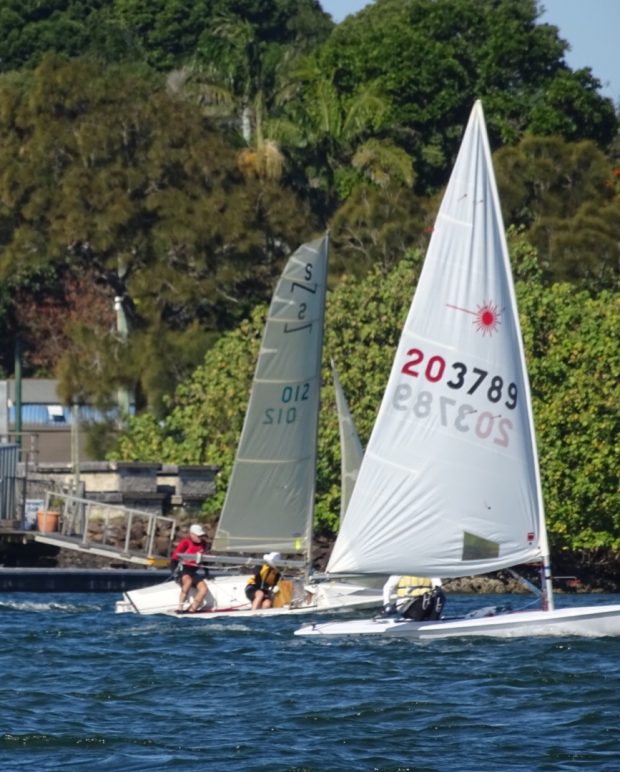 Tara Beth (Burringbar) has recently returned from a womens coaching weekend in Townsville with Olympic bound sailor Shelley White. As a relative beginner she was keen to try out her new skills crewing with Robert Preston on the club's new NS14 "Impulsive Max". She was pleased with their result – 7th across the line and 1st in the NS14 class – and is looking forward to getting more racing experience with the club's varied fleet.
The heroes of the day were juniors Taj Krasna and Aron Colwill who got the chance to sail in their first race on the club's X3. You can read their reports of the experience below. Sid Willis filled in for Taj's usual crew spot crewing on the adults boats –with Corsair "Keenas" and Kynan Luescher and Nina Colwill on Corsair "Melita III"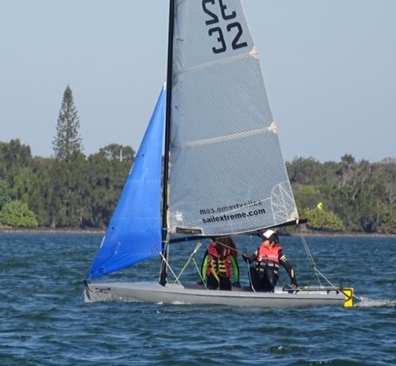 Taj Krasna skippered his first race last Sunday on X3 "Heron" with crew member Aron Colwill. Taj and Aron set off on a cautious start but soon picked up pace. On the second lap they had a malfunction to the centreboard rubber, sending Taj overboard. He had a bit of a swim back to the capsized boat. They shivered their way back to shore, accompanied by a pair of dolphins, also out for a fun time! All in all it was a pretty good day! (Taj Krasna – Fingal Head)
This was my first experience as a 10 yr old sailing a boat with Taj an 11 yr old, I felt really excited and cold. Taj fell off the boat and I knew I was going to capsize if I turned around to pick him up, but I still did so. The water felt freezing. I waited with the boat whilst Taj swam back. He had lost his water bottle and his cap. I got up on the centreboard to pull the boat upright. But we were facing the wrong direction so we got the safety boat to pull us around. My sister Nina 12 was helping on the safety boat. Finally I got the boat upright with help from Taj. We went back in, having completed two laps, to get warm and dry. One of the other sailors retrieved Taj's cap and returned it to him and he was very grateful. We are planning to do it again soon, without the capsize next time! (Aron Colwill – Uki)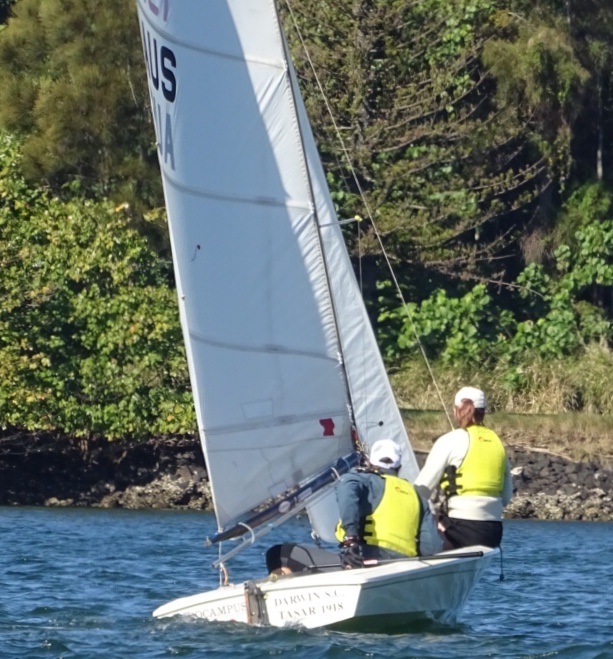 Next race Sunday 8 July midday briefing and crew allocation at Fingal Boat ramp. Come down and join the timekeeping team in the spectators' tent and see if Mauri can get ahead of the two Peters next time.
If you would like to get involved on or off the water email tvscmail@gmail.com or call Alison 0434 982 922.