Four more trees and lots of lomandra planted and woodchip mulch spread, which looks fantastic!
Thanks to the Tweed Shire Council for the plants and mulch.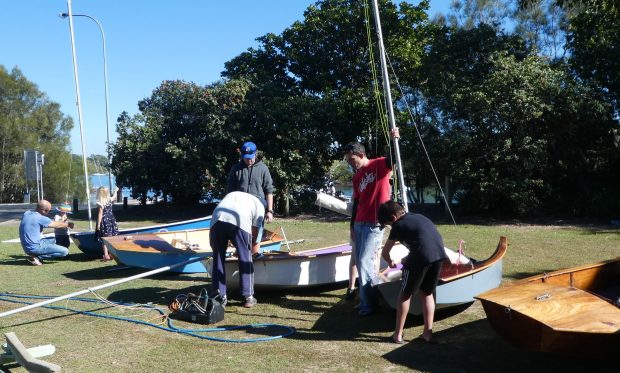 Container emptied, all sabots rigged and checked – repair list made or done on the spot.
Rails put up to hang life jackets – with a great salvaged basket rack underneath for footwear, new large hooks for sabots mast and boom sets.
Everything cleaned and sorted.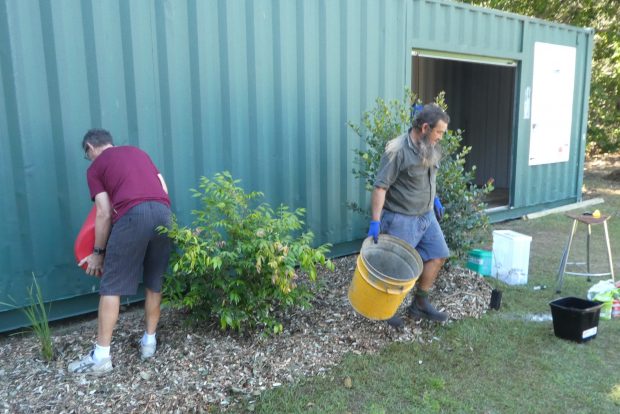 The 27 Buzzy Bees were: Adam Hurt, Franc Krasna, Kevin Bourke, Lex Branch, Taj Krasna, Aiison Blatcher, Monique Smith, Dave Chester, Matt Colnan, Matt Andrews (+ Mia & Aiden), John Hayward, Geoff Carter, Gary McCrohon, Mark Reynolds, Adrian & Anne Colnan, Lydia Salvagno, Camille Lettieri + Otto & Ramona, Marcela Piakova + Sid Willis, Kynan Luescher, Kate Yeomans, Andrew Jaggers.
Thanks to Monique, Camille and Suzanne for cake, banana pancakes and biscuits to keep us going.