At the helm with B. Townsend & A. Blatcher
Commodore Bill Fenelon is away again at the helm of tall ship "South Passage" this week sailing from Townsville to Palm Island and then around Hinchinbrook Island. Back at the ranch, down at Fingal the sailing club races go on without him.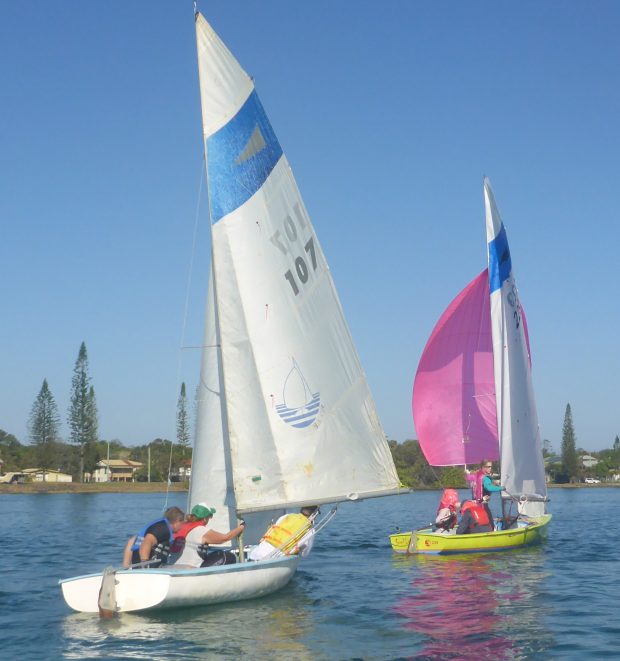 Last Sunday afternoon a zephyr light breeze blowing with a strong incoming tide almost thwarted the first race of the final day of the Winter Race Series. 15 boats, including 7 Corsairs and 4 NS14's, lined up for the downstream start with 36 sailors on board. Race 1 saw the early lead by the Lasers eroded by the NS14's and Corsairs on the following legs. Lex Branch on Impulse "Splitter" had a very satisfying day with a first on scratch in race 1, 10 minutes ahead of half the fleet. Mark Reynolds, Matt Andrews & Charlie Grace were next taking 1st in their class on Corsair "Keenas".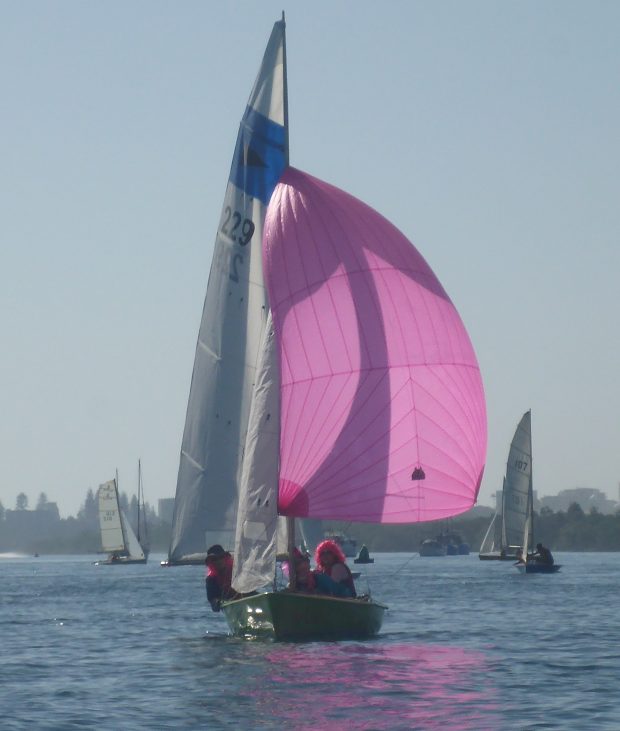 A light breeze was no barrier to having fun on the water with the crew of Corsair "Swell Lady" dressing up in an array of pink paraphernalia to entertain the fleet when the wind died. Even wearing a pink mohawk mask, ace crew, Deborah Flannery still managed to set their pink spinnaker to great effect giving them a well-earned 3rd place in their class in the 2nd race.
The single-handers came back again in race 2 with the first 3 places on scratch taken by Lex Branch, (first again) and then John Pring and Kate Yeomans on Lasers. Alison Blatcher, Liz & Oliver Grace got a 2nd in the Corsairs on Melita III and a 1st in the next race with Camille Lettieri taking over from Oliver. Russ Timbs with Rave Chester & Sid Willis also had an exceptional couple of races, leading the Corsairs for a long time in race 2 but the unpredictable Tweed River wind shifts took them down to 5th. The NS14s/MG14s were also struggling – Junior Tom Busbridge put in an excellent effort with on board coach Adam Hurt on "Zazen" to take 1st in their class in race 1 and was just pipped by Dave Robinson & son Cooper in race 2. Dave & Cooper also got a 1st place on handicap – a great result for them. New members Sandie Williams & Roger Clark got some on board coaching in the second race from ace sailmaker and usual Swell Lady crew, Matt Andrews and they took 2nd in the corsair class on club boat "Rockin' Robyn".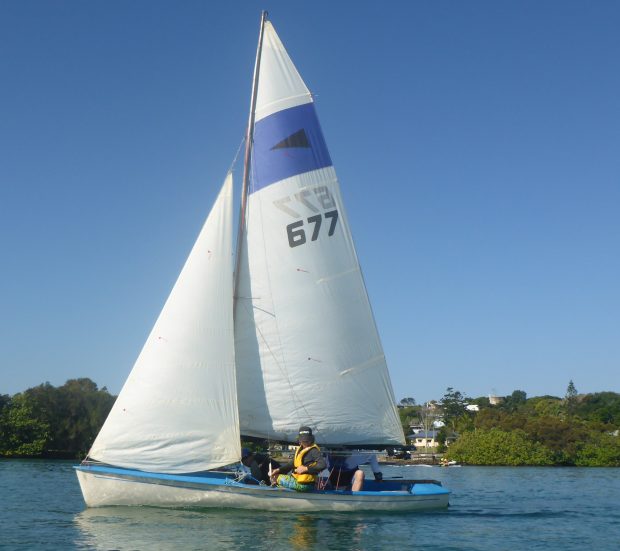 The Juniors put on a good show today too. Thomas Busbridge skippering NS14 Zazen and Kynan Luescher and Taj Krasna sailing a 125 for the first time. Taj & Kynan were so impressed with having a spinnaker to play with that they made the most of a the wind when it arrived and sailed passed the course mark and on up the river. The tide beat them trying to get back – our kind safety boat driver gave them a tow. These two 11 year olds likely won't be crewing on the seniors boats in races anymore now they've proved themselves capable of handling their own boat, the river is theirs! The day finished with the usual sausage sizzle and plenty of time to sit around and chat. Our safety boat drivers and timekeepers were Bryan & Muriel Townsend, Geoff Carter, Suzanne Blatcher and Marcela Piackova. If you would like to join this friendly support team do get in touch – training given. If you would like to get involved with the sailing club, on or off the water please get in touch.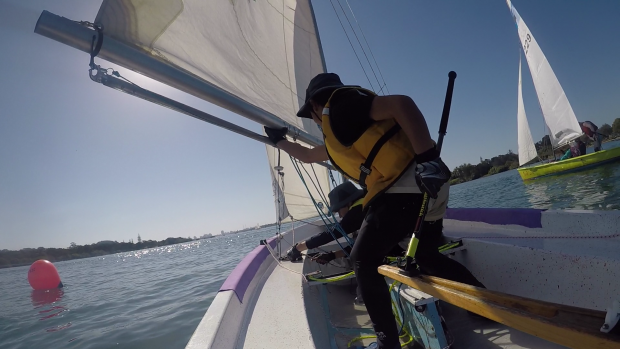 Our next event is the 5th annual marathon "Tumbulgum Passage Race" from Condong to Fingal Head on Sunday the 26th of August. Open to all entrants who can fit under the Tumbulgum Bridge! Following the race from the river bank makes for a perfect day out. Starting at Condong about 10am with breakfast available from 8am at Clarrie Purnell Park. Bring your camera, best photo emailed in after the race gets a TVSC T-shirt !