21 boats with 43 crew competed at Fingal Head last Sunday for the first race the season. That is quite something for only the 7th Summer Series of our local sailing club. Even the 40+ year old clubs don't get that kind of a turn out. So, a massive shout out to all the people who have worked hard to get this club up and running and are now joined by a many others who keep it running.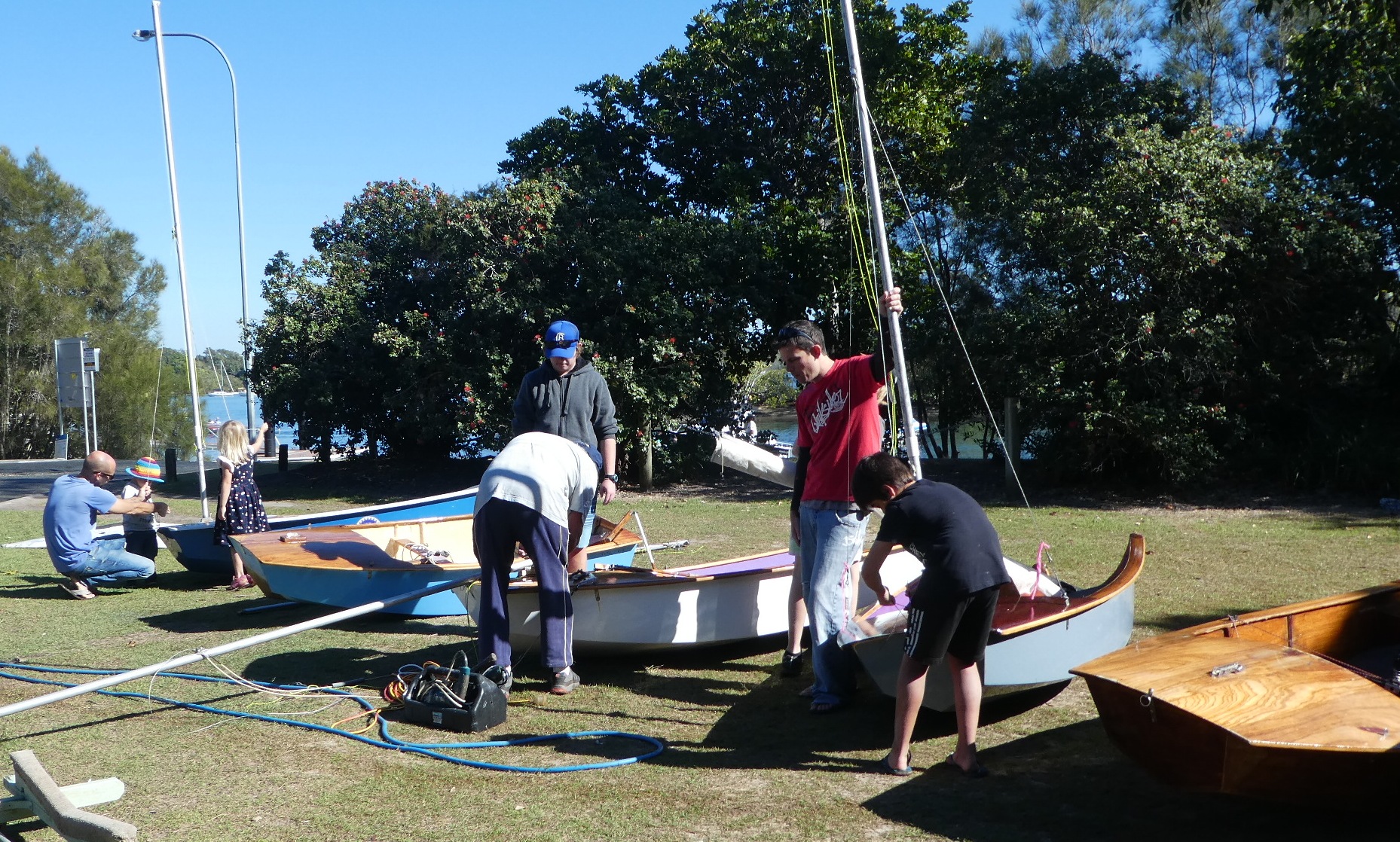 We're a hands on, everyone muck in kind of a club but as always there are some key members who form the backbone. Our Commodore Bill Fenelon is definitely the stand out here, fixing the breakages that occur in the club's junior fleet and the seniors club boats and trailers, helping with Junior sailing and always willing to take beginners out for a sail to pass on his passion for the sport. He hotly contests both the NS14 and the Corsair Class championships every season supporting these 2 important classes of boat which have grown in number at TVSC each year.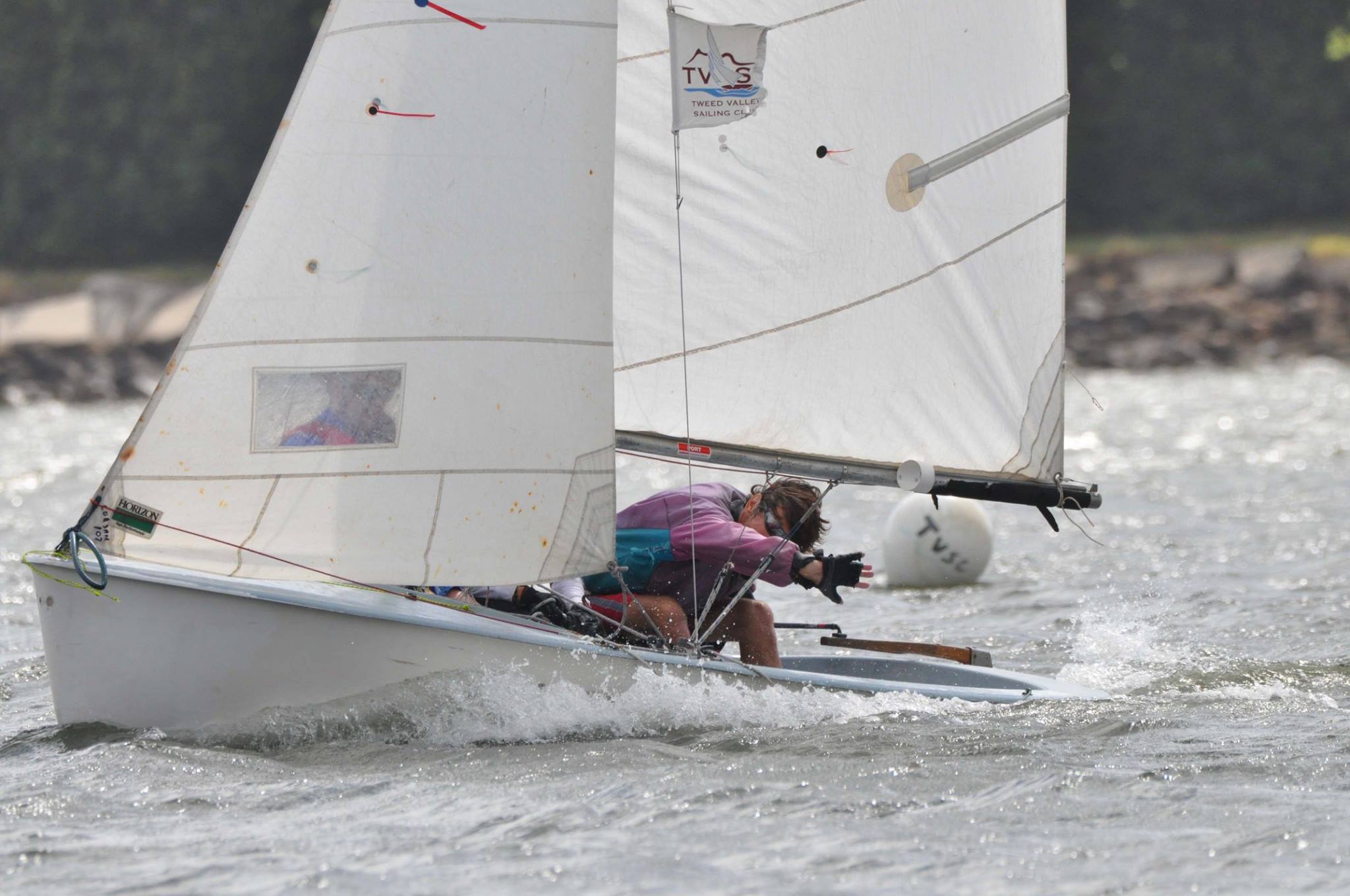 The club now has 16 Corsairs creating a true revival of this 60 year old, 3 handed class of versatile sailing dinghy.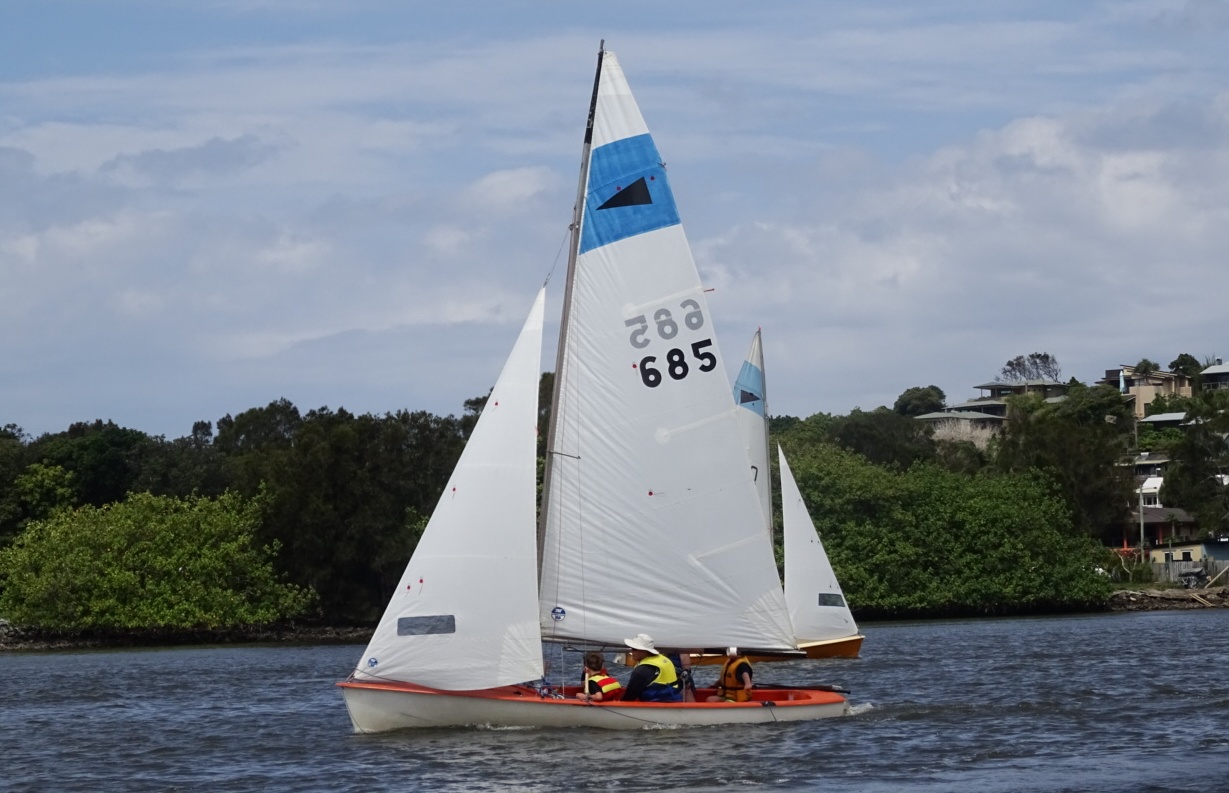 Eight Corsairs competed in the start of this year's Northern Rivers Corsair Championship – Monique Smith on Swell Lady, last year's runner up took the 1st place with Matt Andrews & Deborah Flannery her faithful crew. Close on their tail was "Keenas" skippered by Mark Reynolds providing some serious competition keen for their first taste of Corsair glory. The next four Corsairs were close together. Corsairs Nimbus – Scott & Debbie Jones; Minnow – Bill Fenelon with new crew Alfred Summers and Gunnar Scholz; Melita III – Alison Blatcher, Marg Walgers & Cara Austin and "Beards Essential" 616 Peter Ross, Mark Storrier and Andrew Jaggers are also in the running. Full Results are here.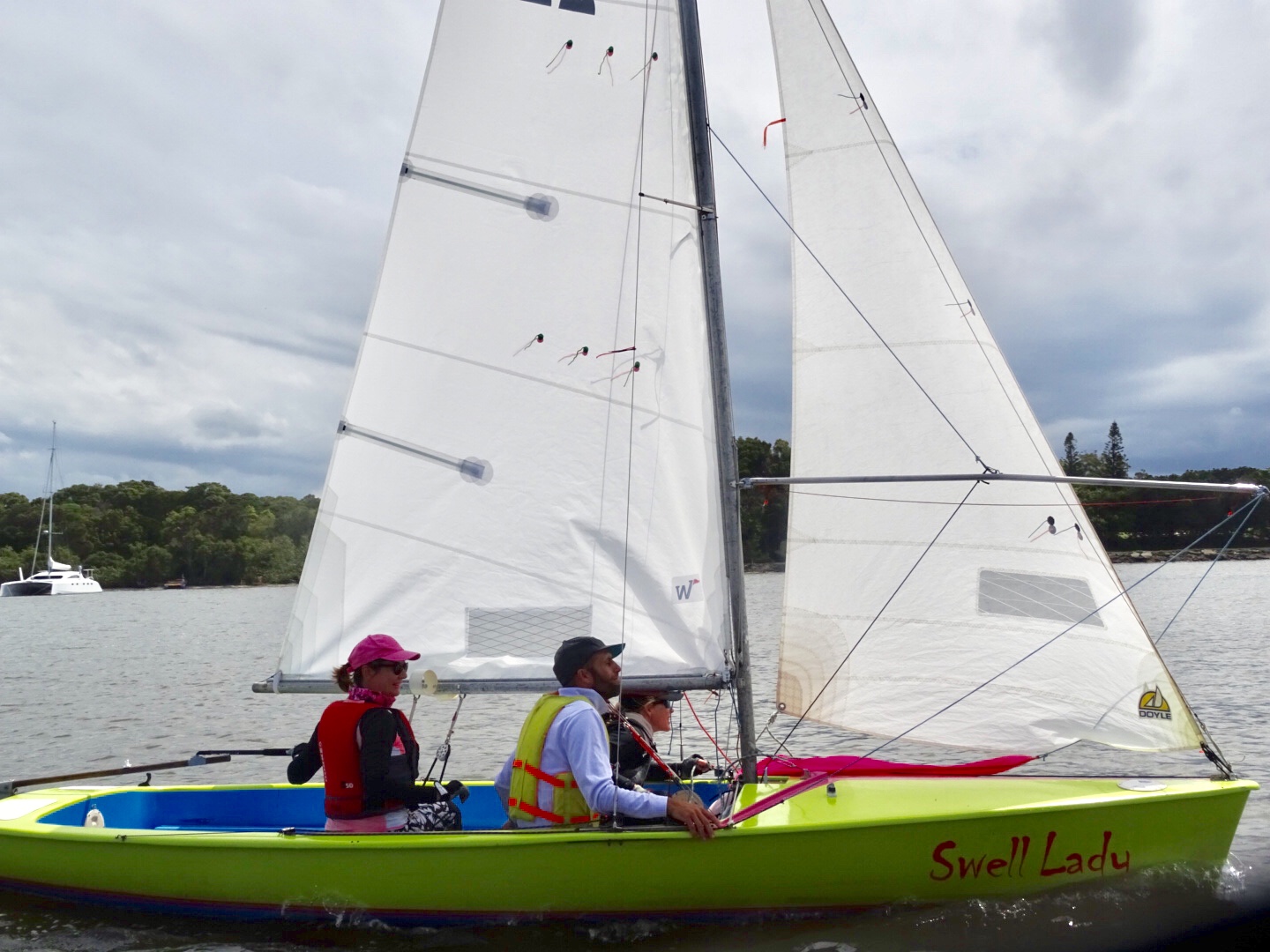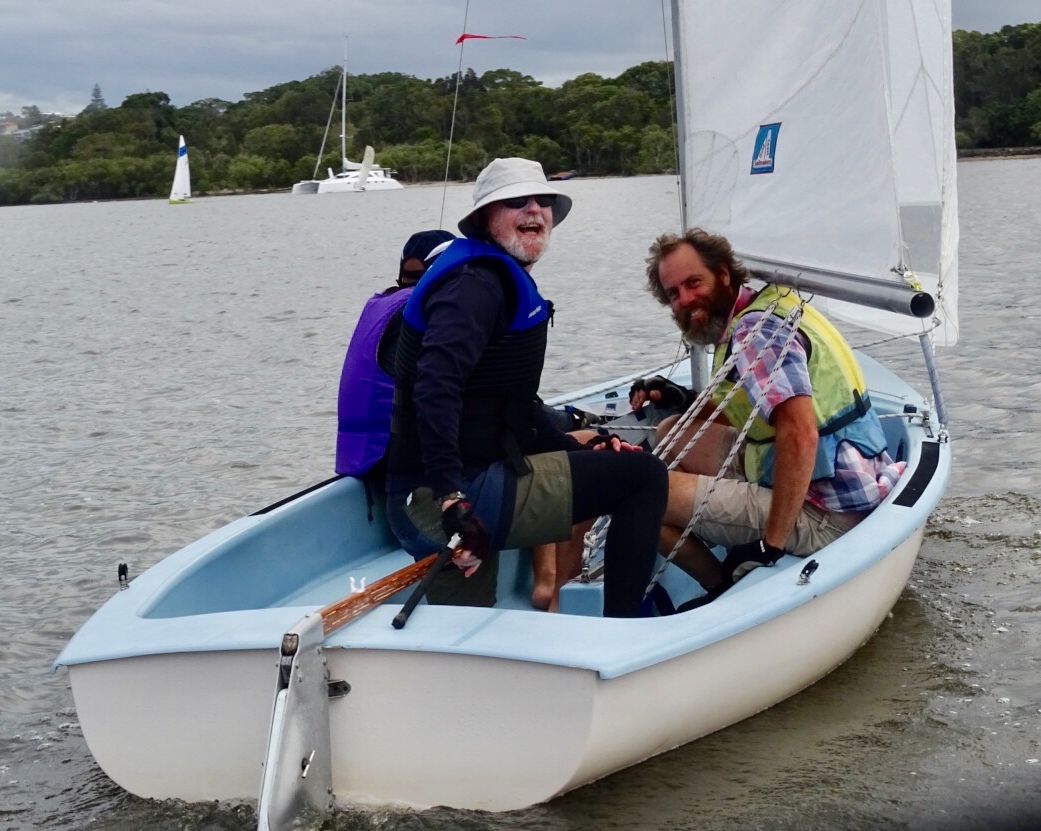 Two Junior skippered boats also competed for the first time – Taj Krasna and Sid Willis in Manly Junior "Deep Thought" competed against Rigby Andrews and Aron Colwill on X3 "Vogsphere". Both boats finished the tricky course – a good start for their racing careers. This was after they had helped out with Clean up Grafitti Day at Fingal.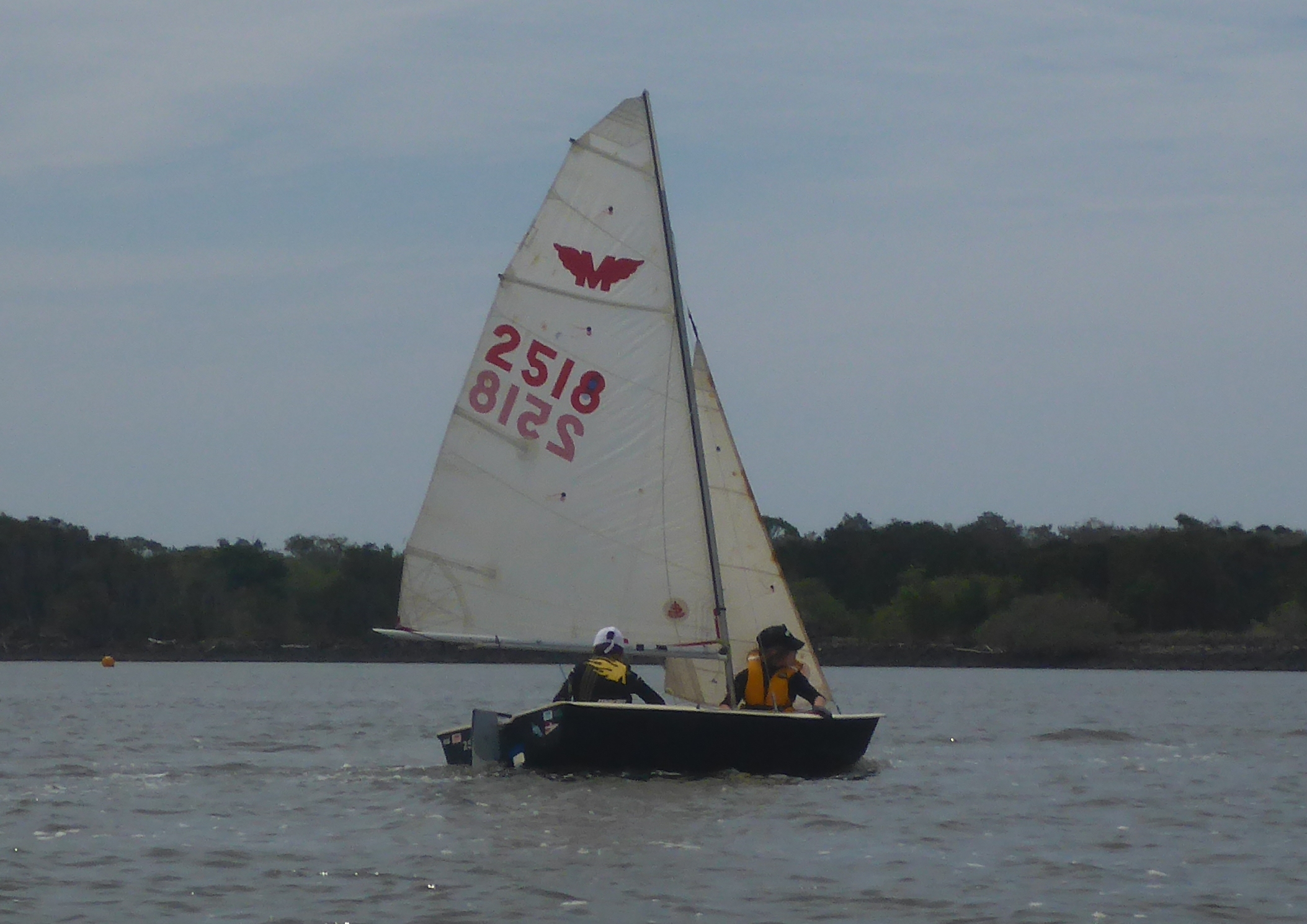 Grandmaster Laser sailors Gary McCrohon (Tyalgum), Mauri Meyer and John Hayward were up the front of the pack as usual – Gary took the line honours this race. We also welcome another grandmaster – Paul Hargan from way out west towards Kyogle is back on his Sabre "Momentary Lapse of Reason" after a five year break. Great to have this high-level standard of sailor mixing with all levels of ability on the water.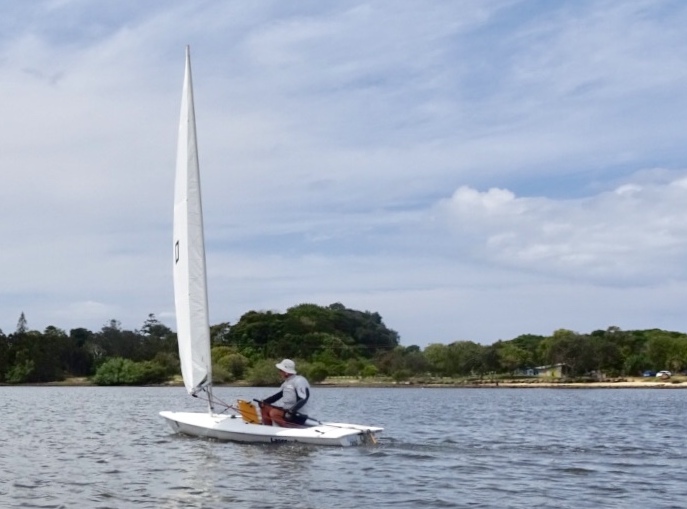 So, if you're the kind of person who likes to pitch in, come down to Fingal and have a go at sailing or safety boat driving, timekeeping, restoring and repairing boats and trailers or putting together fabulous post sailing spreads of food… there is always something creative to do.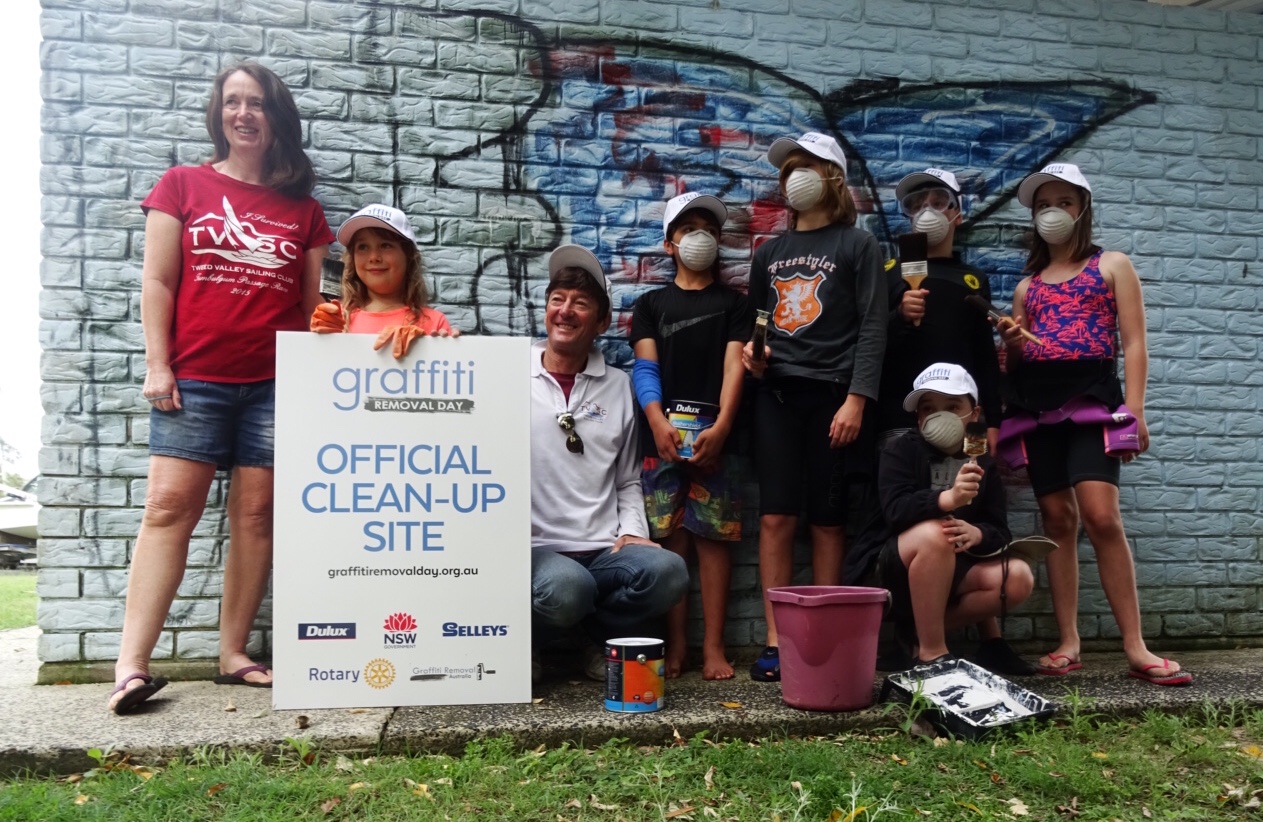 Juniors & adult try sailing this Sun 28 Oct – booking essential. Email tvscmail@gmail.com or call 0434 982 922.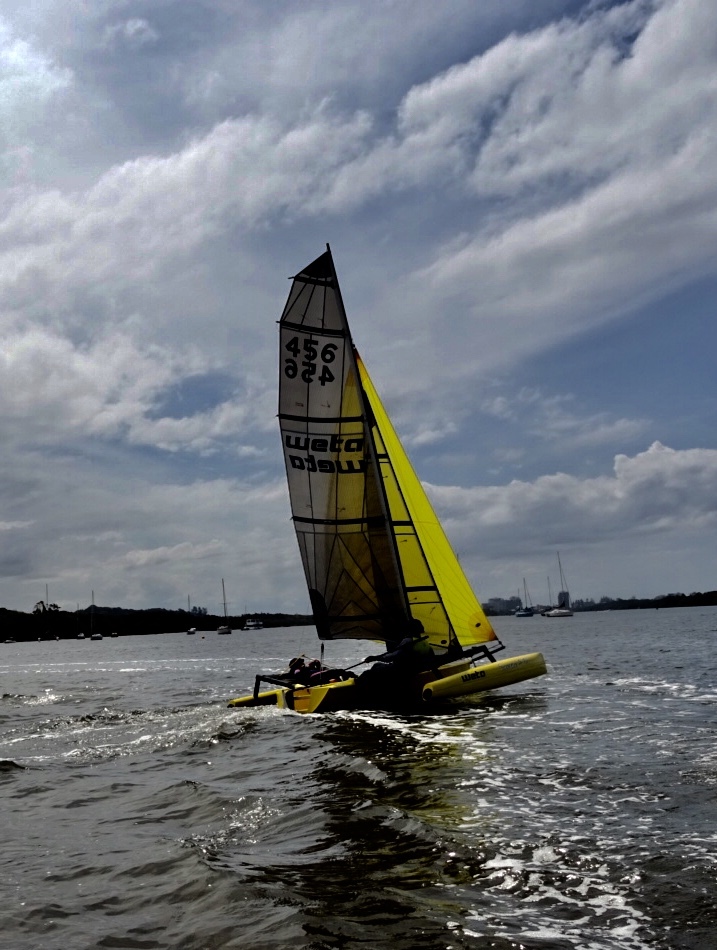 We're racing again on the 4th of November with a 1 pm start time.  (NSW Time)
Alison.