20 boats with 37 crew raced on Sunday in the Tweed Valley Sailing Club's 2nd sprint race series, comprising 3 short races of one lap each. Joining the regular fleet were three "Division One" Juniors boats competing in their own race this year for the first time in the club's history.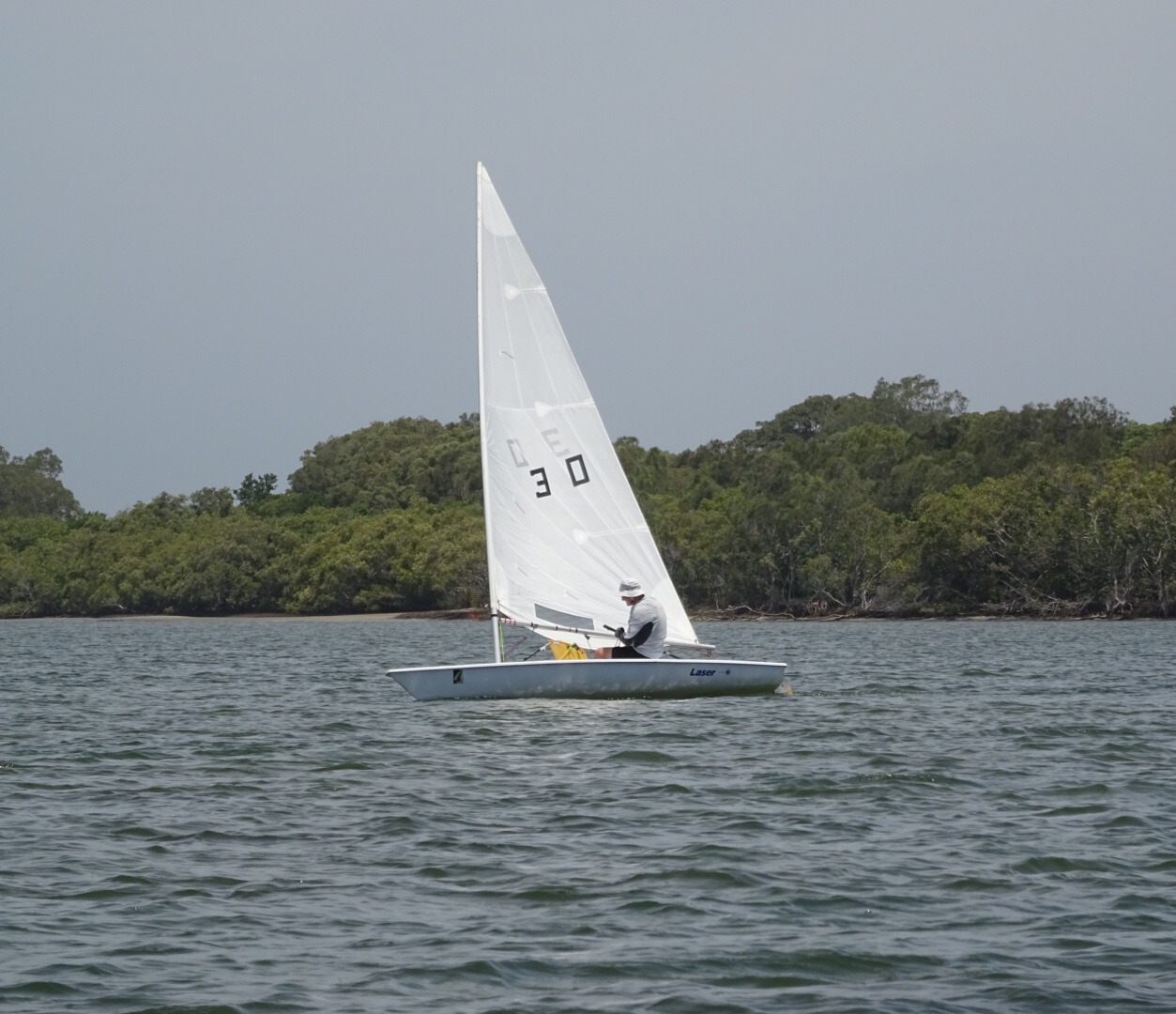 It was a hot afternoon on the river, with only a light breeze and a strong tide running, plus the small sailing boats had to contend with numerous Jet skis being driven through the fleet at high speed.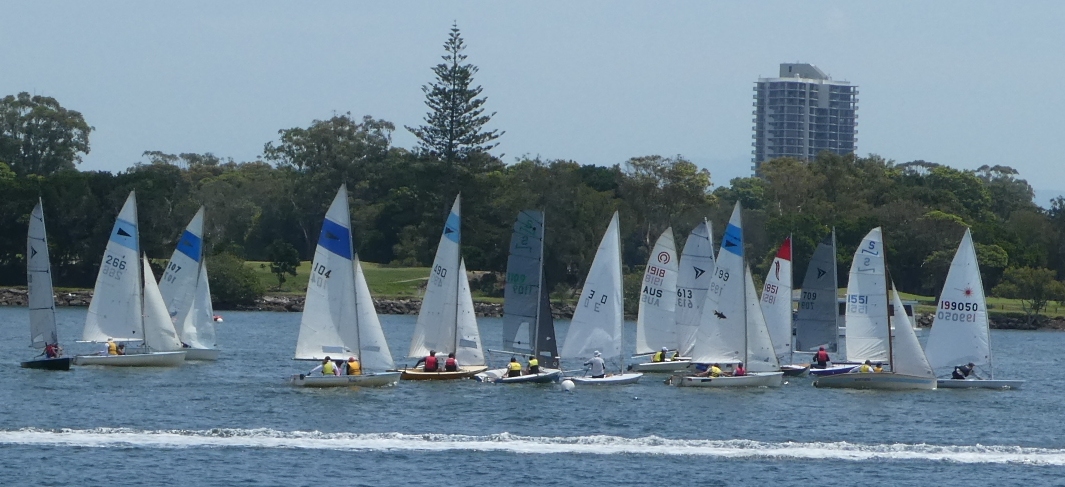 The racing was extremely close with the first finishers separated by only seconds, and several dead heats which are very rare in sailing.
Highlight of the day was the Juniors races. With Race 1 being won by Manly Junior team, Kynan Luescher (Fingal head) and Aron Colwill (Uki). Then Race two saw a determined effort from Uki youngster, Konner Wheeler sailing a club Sabot, coming from behind and won this race by a respectable margin. This was only the second time a junior's fleet has competed with the club, and with this group learning the skills over the past years racing in the senior boats and morning training sessions, we look forward to some intense competition in this division.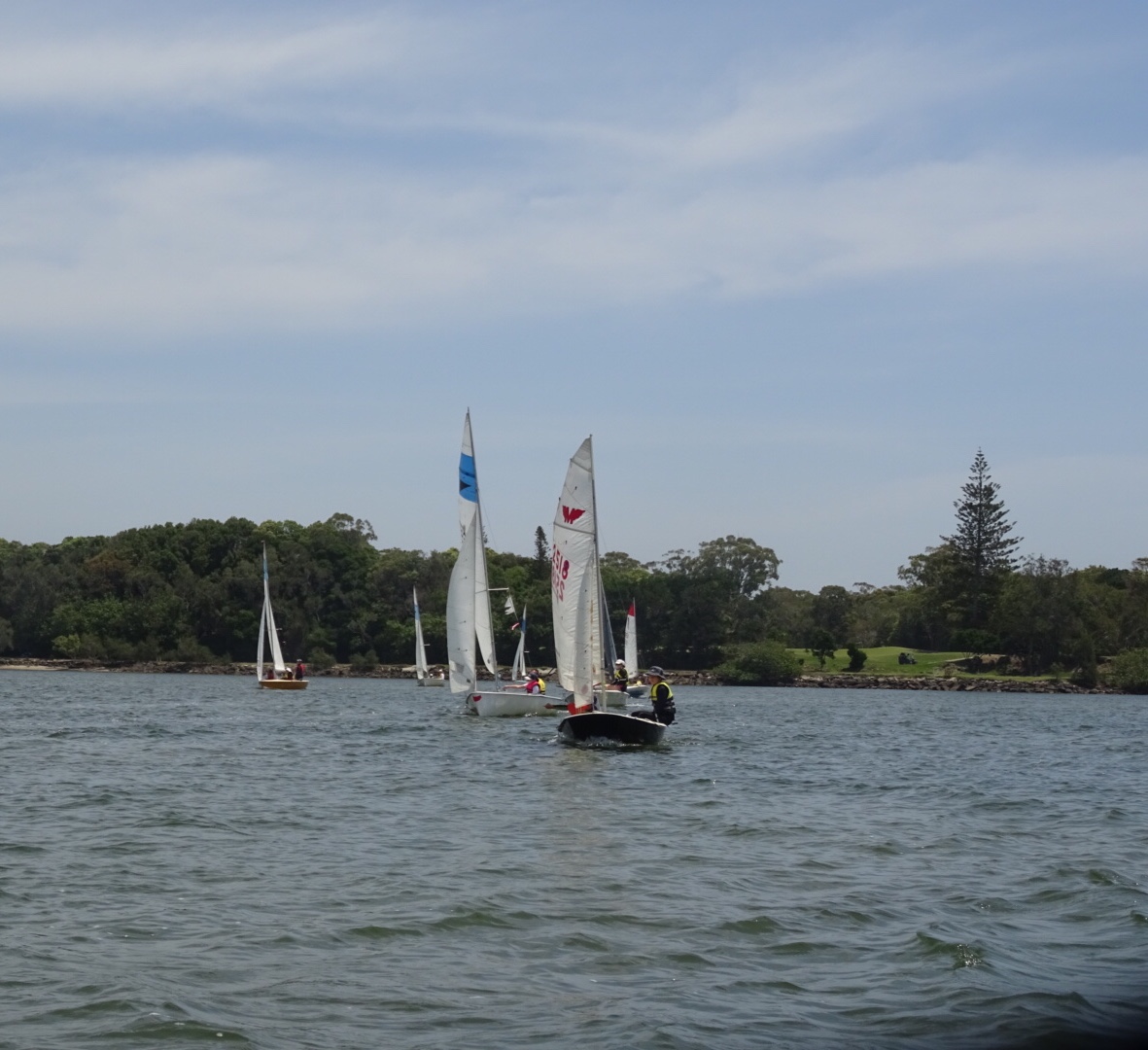 In the Senior class, all 3 races came down to a very close tussle between Laser "Siesta" sailed by Great grand Master, Gary McCrohan, and NS14 "Mantana," sailed by semi- professional sailor, Matt Andrews with junior Rigby Andrews (NOT Related!) Gary is always a top competitor and, in the past, scored 2nd in the World Championships in Rio, in this highly competitive Olympic Class, while Matt Andrews was sailing an NS14 for the first time, with crew Rigby Andrews, also a first timer in this class. Club NS14 "Mantana", showed it had boat speed to burn, and Matt is likely to be a very strong competitor in this class this season. Between the two boats, Siesta scored 1st, 1st & 2nd, while Mantana scored 2nd, 2nd & 1st.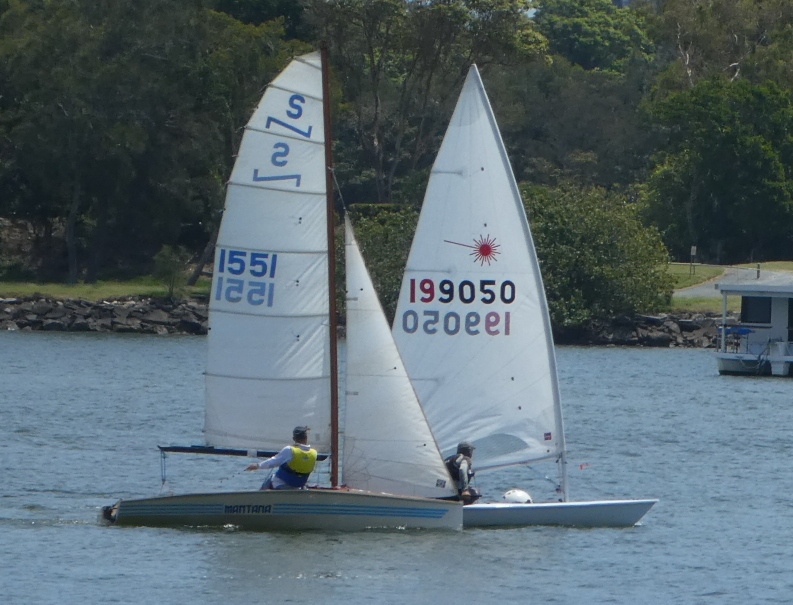 The remaining fleet competed strongly with all 20 boats finishing within 5 minutes of the first boat.
Six boats competed in the 3 handed 16ft Corsair Class today; fastest was "Minnow" (Gunnar Scholz & Layla Scholz), 1st, 3rd & 2nd; second "Capers" (Geoff Colwill & Anderson Sanders) 3rd, 1st & 3rd ; third Keenas"(Mark Reynolds, Craig Foley & Tara Gough) 4th, 2nd & 1st while fourth placed was "Melita 3" (Alison Blatcher Marg Walgers & Marcela Willis) Melita looked set to win race 2 but stalled just short of the line and dropped to 4th place as all boats finished within 10seconds.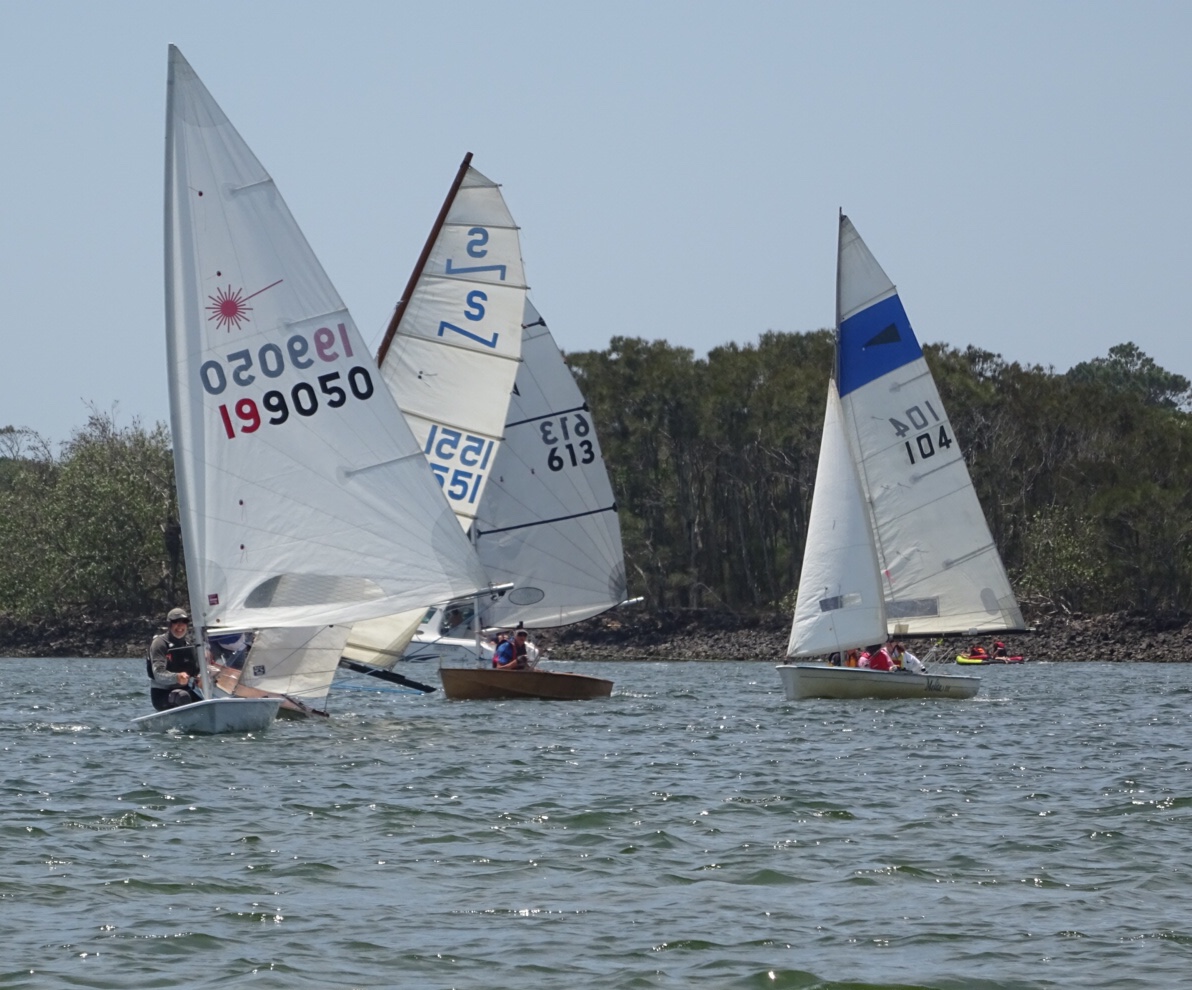 Seven single handed boats competed, split between 2 Lasers, 3 Impulses 1 Sabre and 1 "X3". Fastest was Laser "Siesta" (Gary McCrohan) with 3 bullets, second Laser "Vickie 3" (Maurie Meyer) , and 3rd was Impulse Itchy Coo (Tim Brown)
A 4-boat fleet in the Two Handed 14ft monohulls; NS14's MG14's Tasers and 125's, was won by NS14 Mantana (Matt Andrews & Rigby Andrews) scoring 3 bullets, second went to MG 14 "On & Off" (David Robinson & Hugh Robinson) and third to Taser "Hippocampus" (Mike Mansted & Imogene Mansted)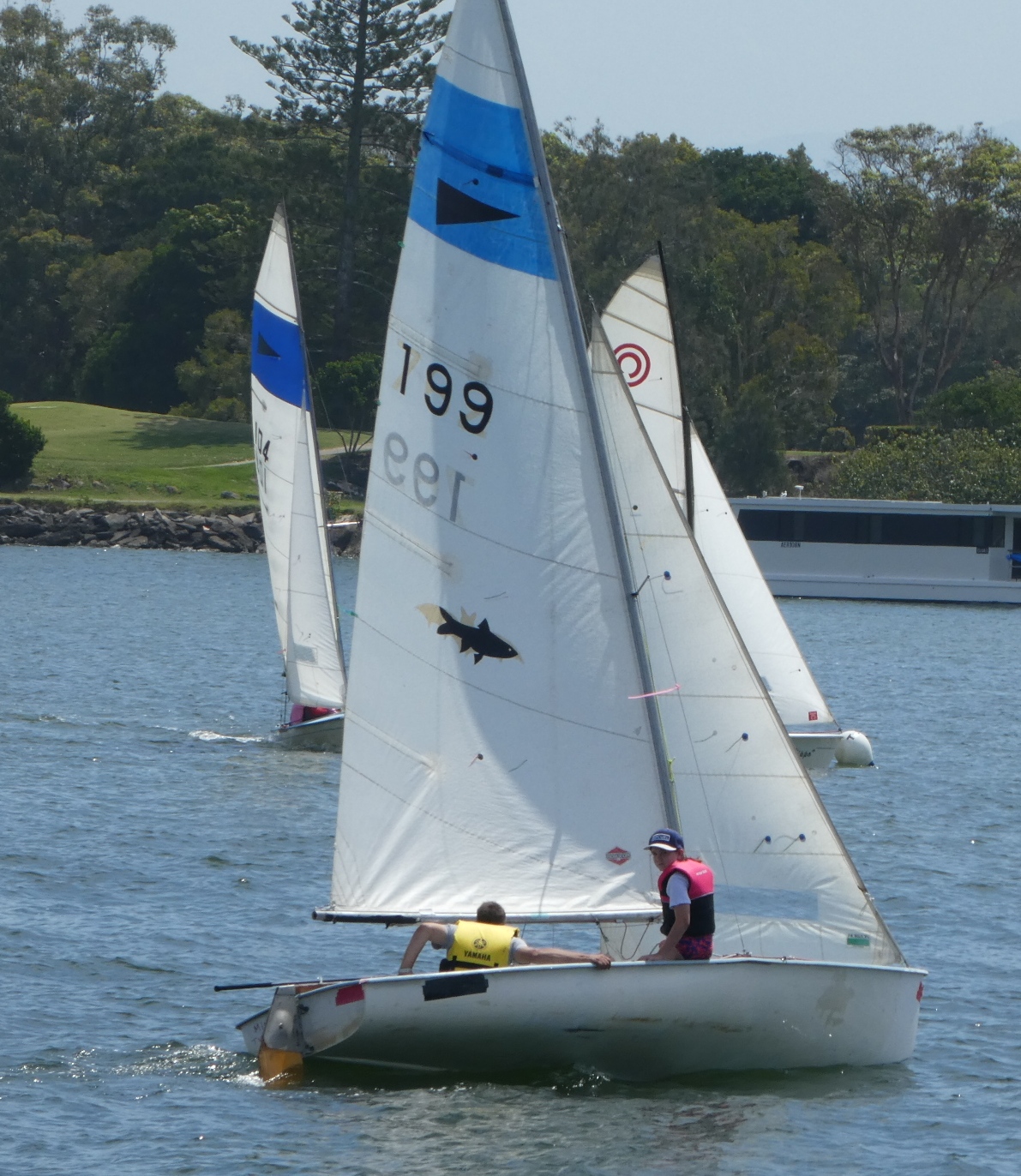 There were several family teams racing; Gunnar Scholz and daughter Layla sailed Corsair "Minnow" and were fastest in this class; Scott Jones lead his team with partner, Debbie Jones and daughters Caitlyn and Sahara sailing Corsair "Nimbus"; sailing 4 up, placed Scott & family back in the fleet, but Scott is a serious sailor and Nimbus is a good boat. We will see Scott win races with the club this year. Mike Mansted sailed with daughter Imogene in 14ft Taser "Hippocampus", and David Robinson sailed with son Hugh is MG14 "On & Off".
Next Sunday the club gets back to long course racing with the first heat of the 14ft Division, NS14 Class Championship, as well as the Single Handers Class championship, the club is expecting to see a large and competitive fleet.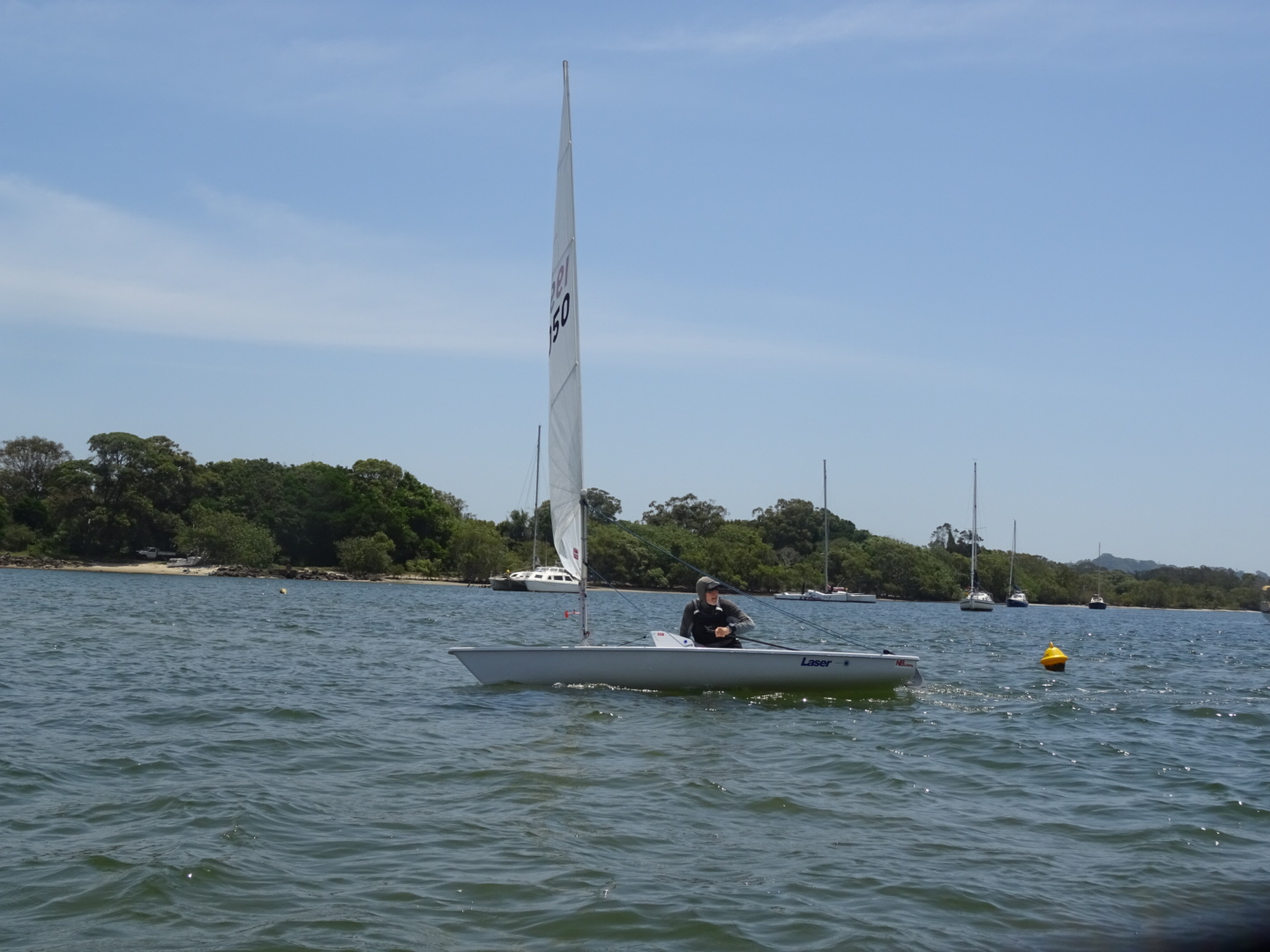 New sailors are always very welcome at our club and no experience is necessary to crew. Volunteers to drive or crew the club's rescue boats are also very welcome.  Spectators are welcome to enjoy the racing in our official tent on the river bank.  Contact us.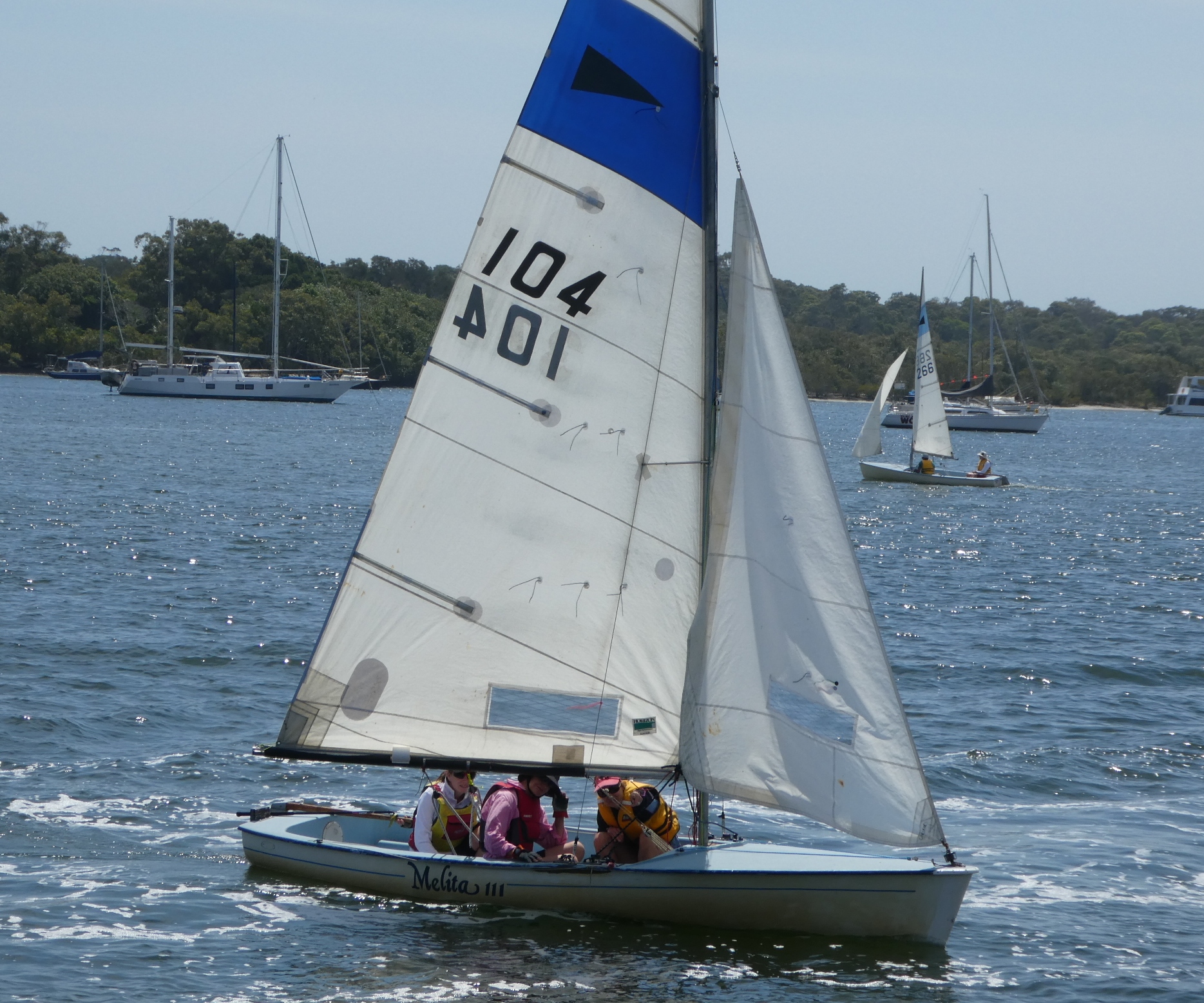 Bill Fenelon