A total of 18 Boats raced on the Fingal Reach in Pointscore Race two. Five boats competed in the NS14 Class Championship, two in the Lasers and three in the Impulses. Another stunning day on the Tweed River enjoyed by 30 crew.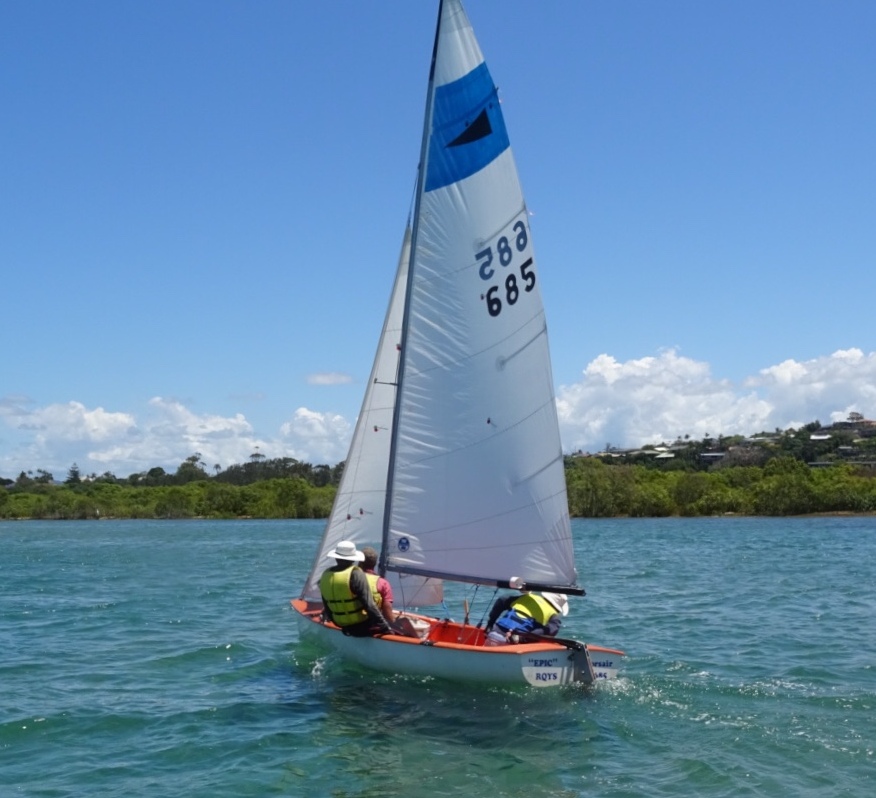 The only downside was a group of jetskis and wake boats driving at speed through the sailing fleet! The huge wave from one wake boat caused the dismasting of classic timber NS14 "Tornado".
As a courtesy to other river users, the sailing club advises all sailors to stay out of the channel on the east side of the river so that power boats have a clear passage through and only uses a small section of the river so there is plenty of room for everyone. TVSC sails under a council permit and NSW Maritime has notice of all events (permit not required).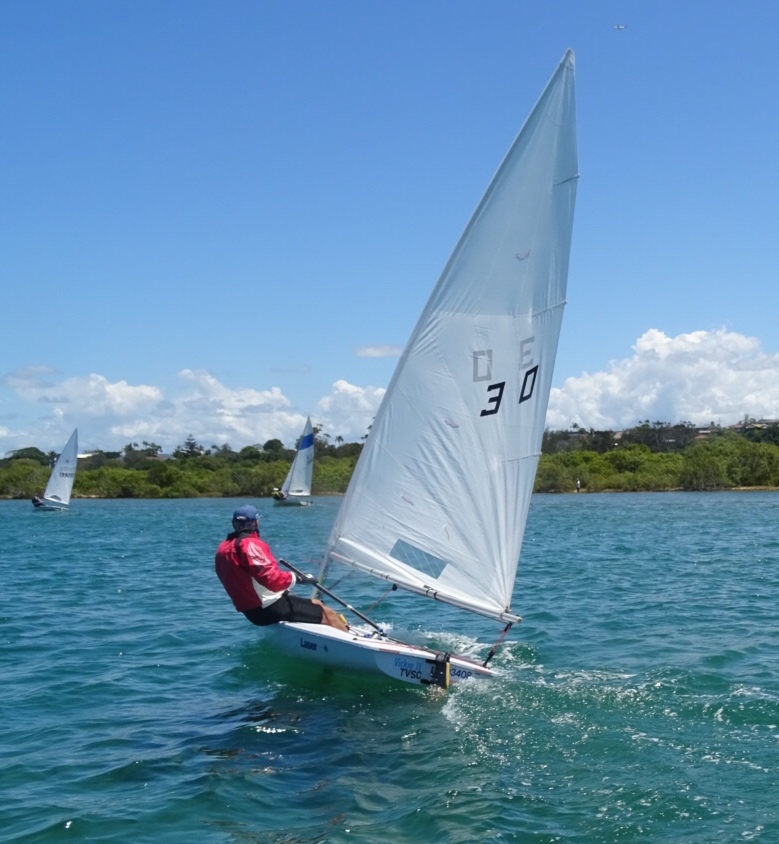 Well done to 1st placed Impulse Tim Brown, 1st placed NS14 Dave Robinson & son Cooper who had a lucky break when the 2 NS's ahead both had equipment failure and then showed great boat speed to beat previous club NS14 champion Adam Hurt to the line.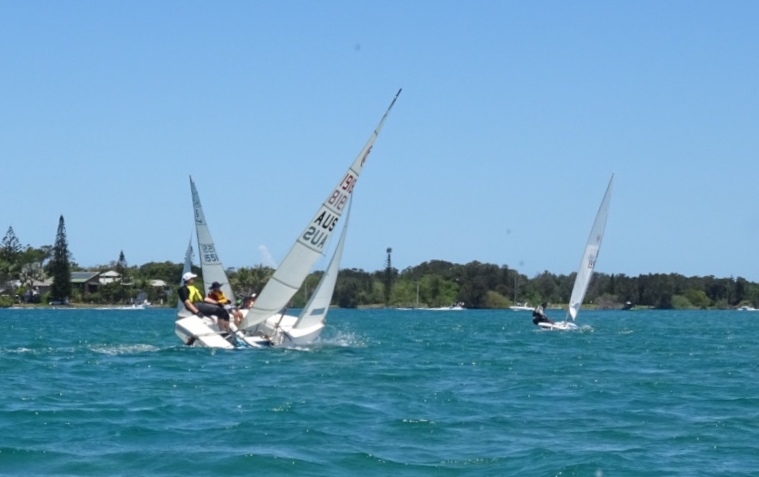 1st placed Laser Gary "Macca" McCrohon. Novice Junior skipper Konnor Wheeler from Uki also put in another good effort on his Sabot but the strong tide got the better of him.
Thanks to Val Skinner and Suzanne Blatcher in the timekeeping tent and Adrian Colnan, Bryan Townsend and Jude Allen safety boat driving.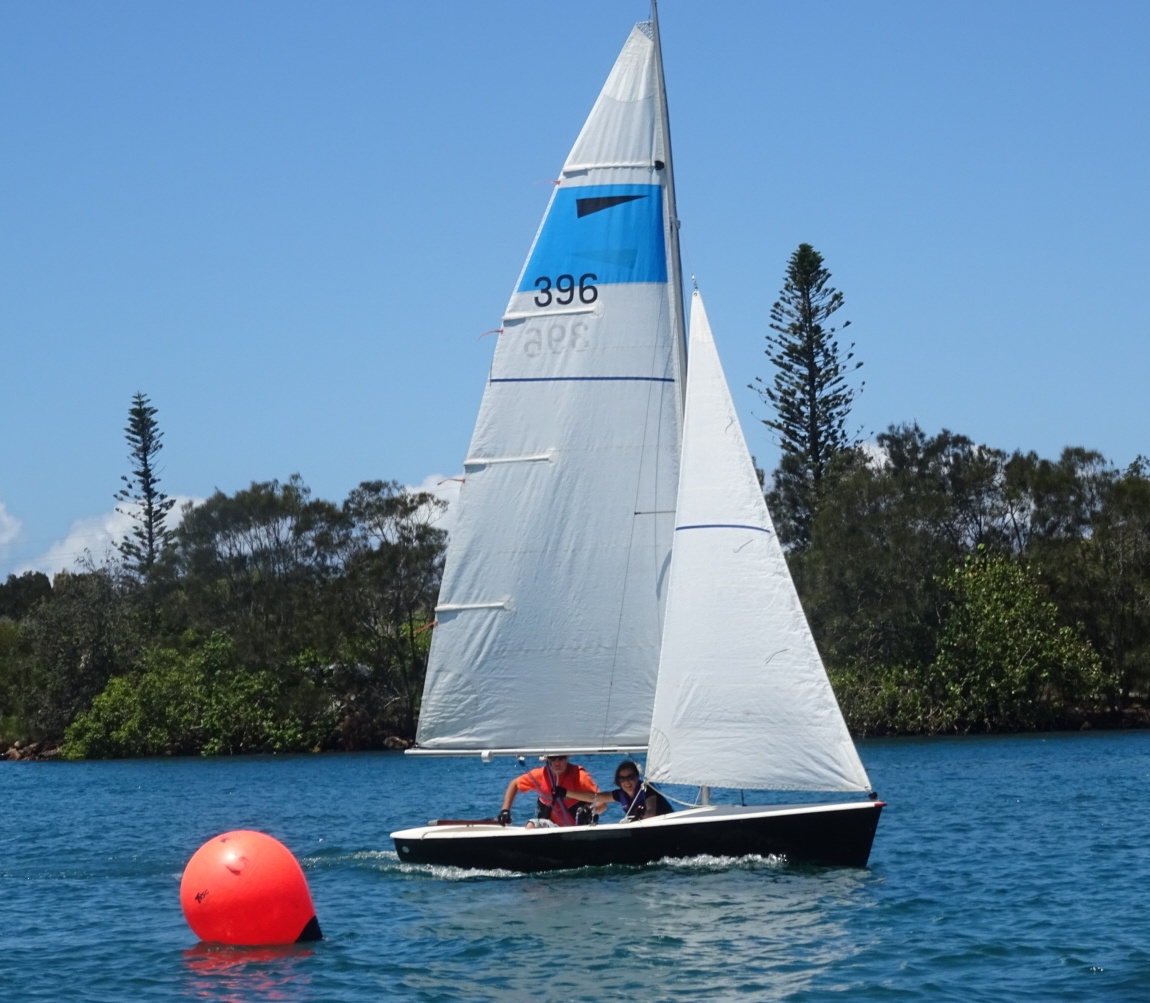 Our next home event is a lunch cruise to the Chinderah Tavern on the 25th of November.  Please get in touch for more information.  We'll be at the Big River sailing club's Bridge to Breakers regatta next weekend.
by Alison Blatcher