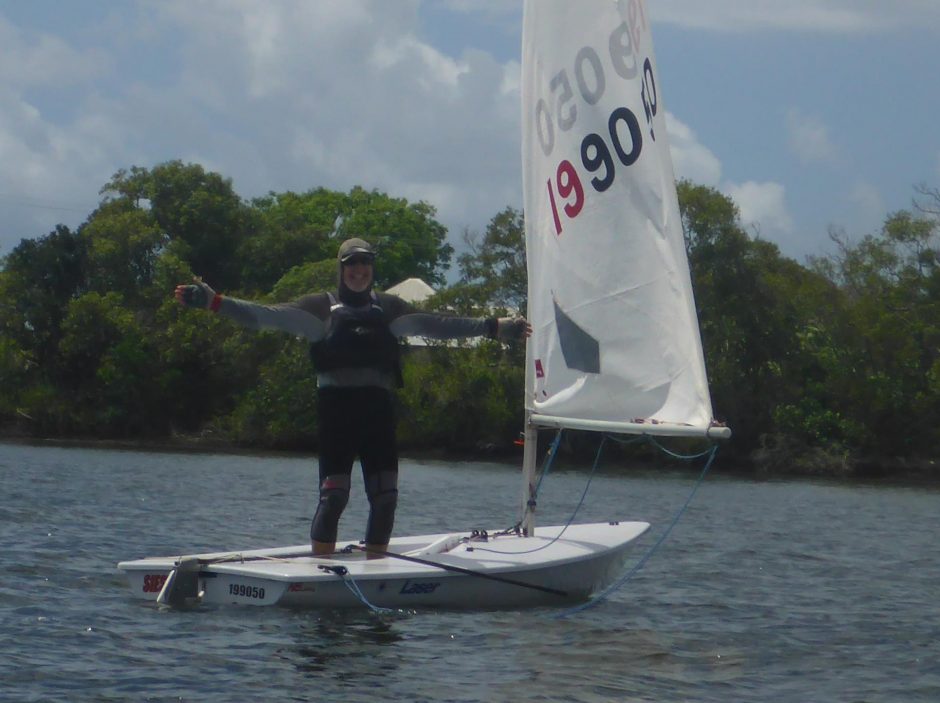 Last weekend nearly 40 TVSC members, friends and family headed south to Big River Sailng Club's Bridge to Breakers Regatta at Harwood on the Clarence River. The 10 TVSC boats, including 7 three handed Corsairs, competed in the marathon race on Saturday starting in a moderate breeze and sunny blue skies. An hour later, up the other end of the course, the tide was raging and the swell and wind gusts had picked up. One of TVSC's best sailors, Peter Skinner from Terranora, on Corsair Epic went for a couple of swims with his crew Mark Storrier & Greg Martin from Uki – they were up and sailing again quickly though. Greg was completely new to the sport of dinghy sailing and loved his wild adventure as did wife Christine and son Konnor also sailing on Corsairs. As they came to the finish line 3 hours later, the sky had turned a threatening black and thunder rumbled close by. Most of the boats made it to the finish as the rain started to pelt down but two of the TVSC Corsairs, Adrift & Nimbus, had to pull in to the safety of the bank and were welcomed by local prawn fishermen to shelter in their shed until the storm passed… stories of eating freshly cooked prawns and sipping champagne may have been scurrilous rumour.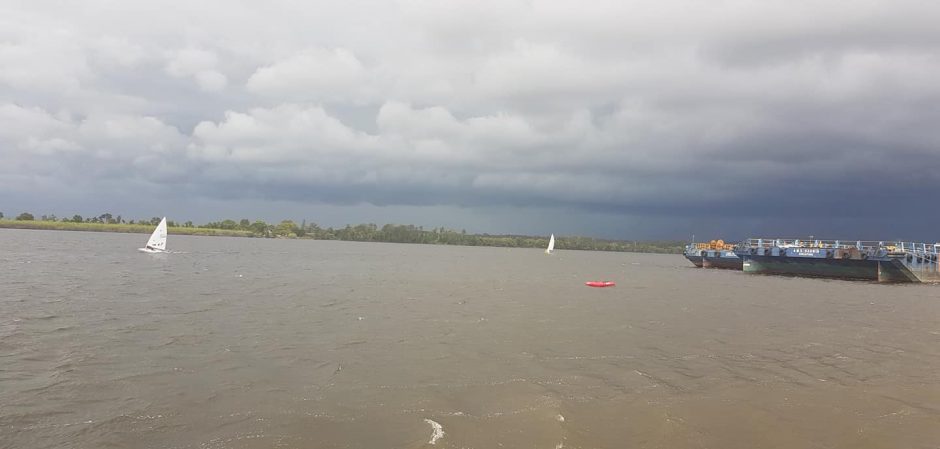 TVSC Commodore Bill Fenelon, with junior crew Kynan Luescher from Fingal and Konnor Wheeler from Uki on Corsair 199 Minnow, were the first Corsair to cross the line in the marathon race. Corsair Swell Lady still managed to finish, and in 2nd place, despite their jib sail ripping off the wire. Deborah Flannery was the hero of the day fixing the sail as they continued to race!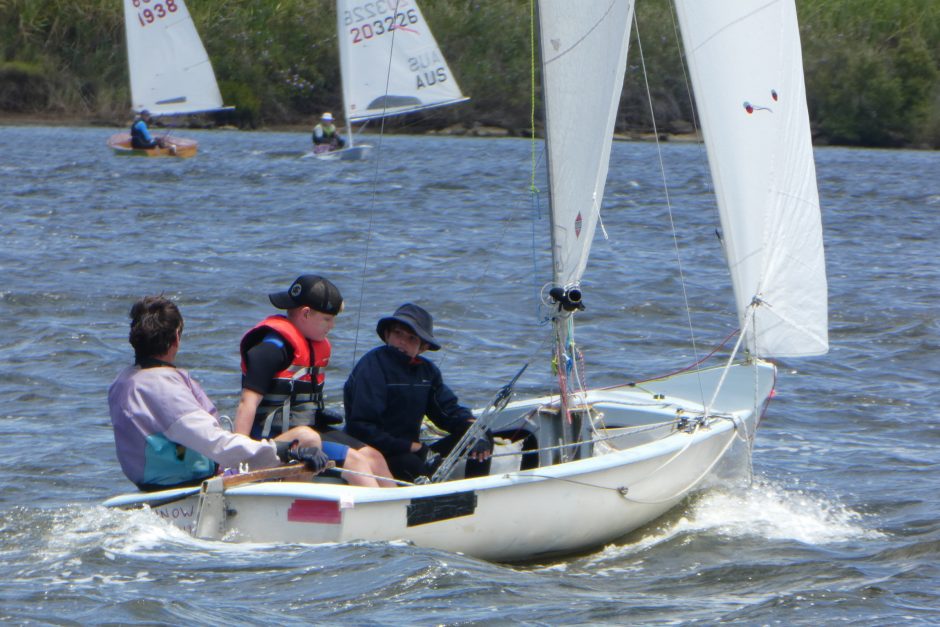 Sunday saw clear skies again and racing started early getting 2 short sprints in before lunch and finishing up the regatta with another longer race in the afternoon. TVSC's Dave Chester on Hobie 16 Sledder flew round the multihulls course beating everyone home on Saturday and did well against the Nacra's on Sunday too until a freak wind shift stole his lead and left him in last place on the final race. He still took 2nd place in the multihulls. Monique Smith won 1st place in the Corsair Class on Swell Lady with Matt Andrews & Deb Flannery with Bill Fenelon's Minnow coming 2nd. Peter Skinner, Mark and Greg on Corsair Epic took a hard earned 3rdprize – well done everyone.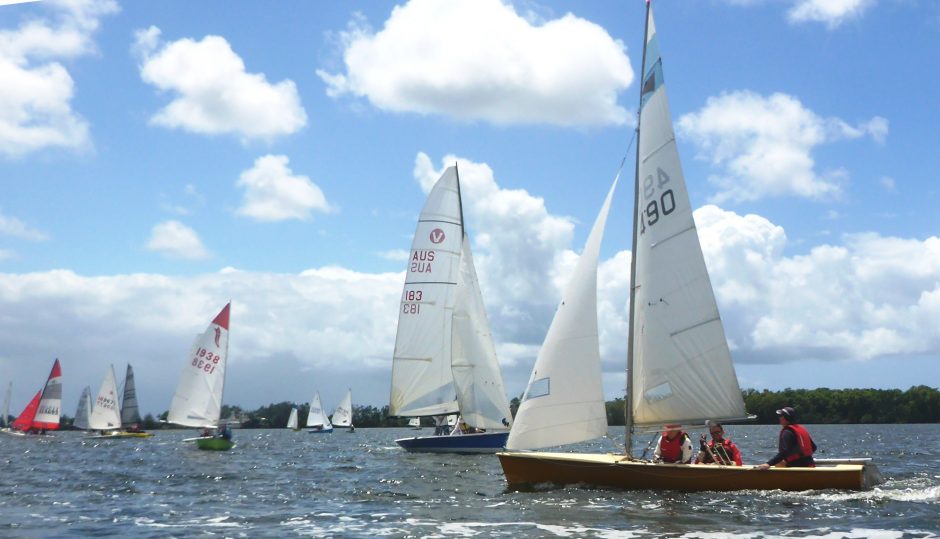 As always, the weekend provided many stories to entertain us all at the evenings BBQ and memories to last as we look forward to the next Big River regatta next March. Nothing beats a weekend of camping and sailing adventures with friends to clear the cobwebs before we hit the silly season. The kids had a ball too – lots of space to run around together when they weren't sailing. It was too hard to leave for some of us so we stayed an extra night but it still felt like the weekend was over in a flash. Come and join us for the next one!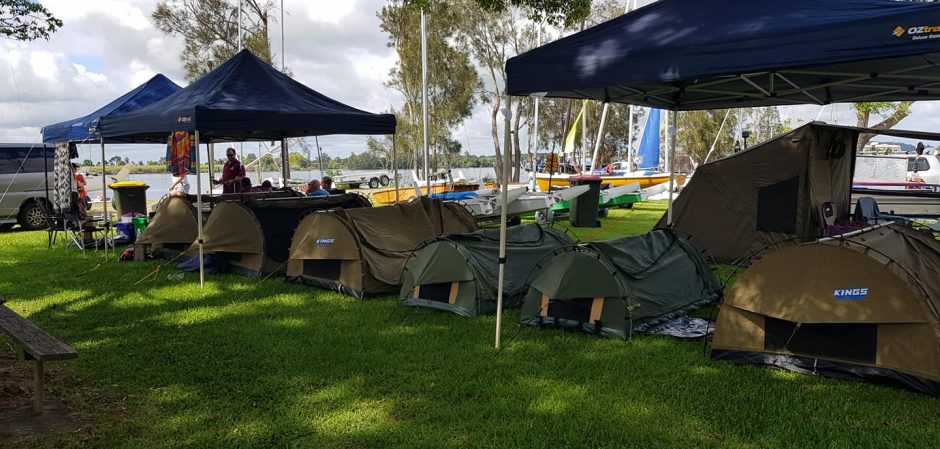 There's a lot more photos on our Facebook Page.
If you're the kind of person who likes to pitch in we'd love to see you. Come and have a go at sailing or safety boat driving, timekeeping, restoring and repairing boats and trailers or putting together fabulous post sailing spreads of food… there is always something creative to do. TVSC sails next Sunday from Fingal – fun sail down to the Chinderah Tavern for lunch and back again. Start approx. 10.30am. Email tvscmail@gmail.com or call 0434 982 922 for more info.
Next racing at Fingal on Sunday 2 Dec – Sprint Series first race starts 1pm.