The Corsairs were out in force again this weekend – this time back on their home ground at Fingal but venturing further afield than the usual Fingal reach. And for a change the aim wasn't first across the line, it was first to the Chinderah Tavern to get our orders in for an excellent lunch. Eight boats sailed from Fingal and with the big tide were tied up at the pontoon only 45 minutes later. It was the maiden voyage for Corsair "One Too Many" with new owners Michael & Liz Grace taking advantage of a fun sail with other members to support them as they learn the ropes. Michael and Liz are new to sailing but were instantly keen enough to look for their own boat and sons Charlie and Oliver regularly attend Juniors sailing squad sessions. Some of the Juniors were also out sailing today – Kooper Wheeler getting some more practice on the Corsairs & Taj Krasna on an X3. Keep a look out for the bright pink Flying Ant "Flippant", a donated boat newly restored by dad & daughter team Gunnar & Layla Scholz. These are a great class of boat to be crewed by two 10 to 13 year olds. With a spinnaker and trapeze they're a big step up and just what the club needs for those who like a bit of excitement.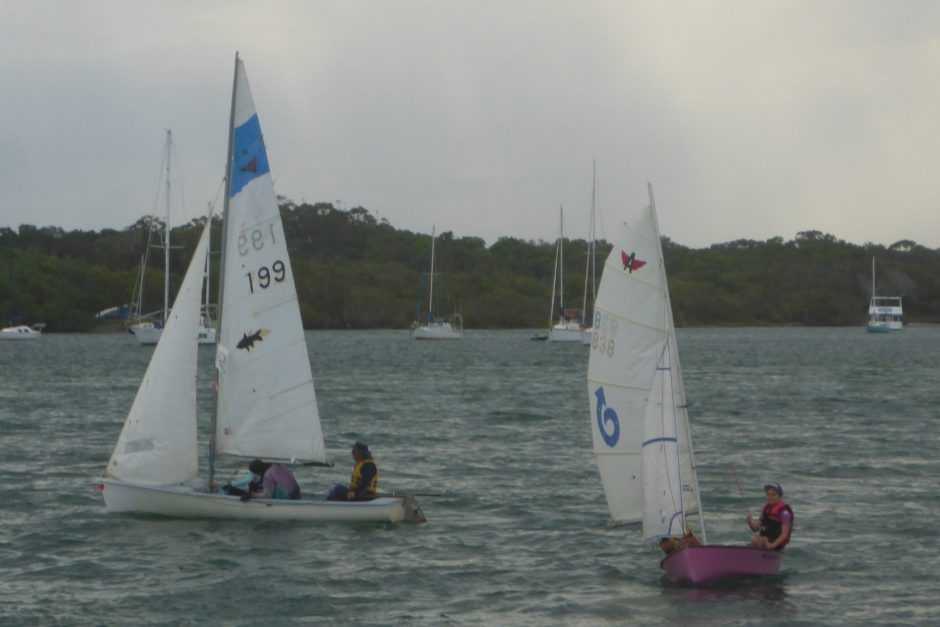 There are of course many exceptional people amongst the Tweed community and we're glad it turns out that lots of them love to sail! This week's shout out has to go to Sandy Sorenson who has been a member of TVSC since 2013 being involved in many different ways from our first women's learn to sail course, crewing on Corsairs, helping out with timekeeping and now in training on the safety boat. This is all when she wasn't busy with grand-kids or caring for her partner Jim in his last years. Jim was another great character in the sailing world and helped Sandy restore her beautiful Heron sailing dinghy. It was an auspicious day, 25 November, she chose to relaunch "The Good Ship Lollipop" and surprise us all by sailing solo to meet us at the Chindy. She kept it quiet, but sailing club records do not lie, so a big HAPPY BIRTHDAY Sandy – you've now reached "level 70" in the game of life. Long may you continue to be part of our sailing community and may "Lollipop" take you on many more adventures.
If you're the kind of person who likes to pitch in, we'd love to see you. Come and have a go at sailing or safety boat driving, timekeeping, restoring and repairing boats and trailers or putting together fabulous post sailing spreads of food… there is always something creative to do – or just chill out on the bank and watch the boats.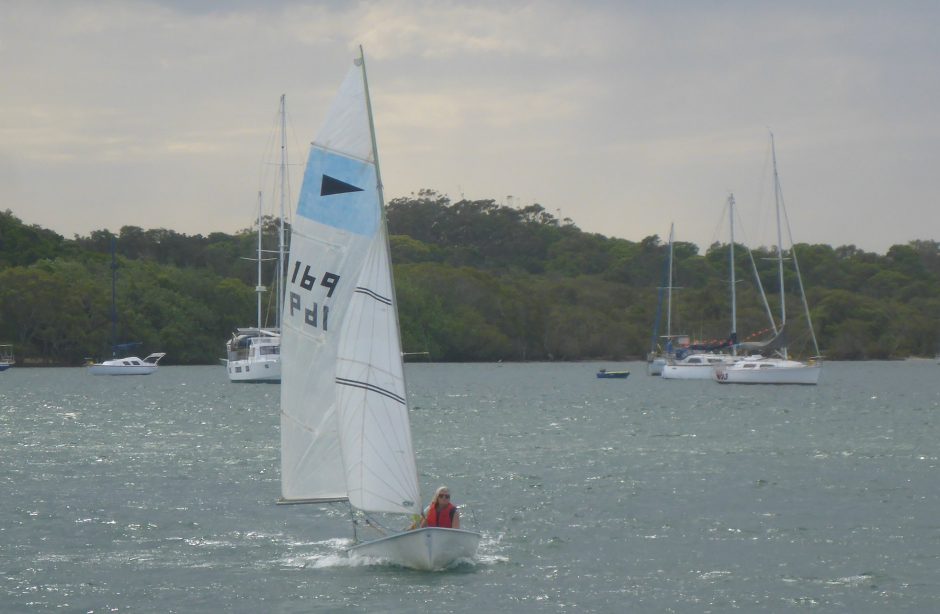 We sail next Sunday 2 Dec from Fingal boat ramp – 3 short Sprint Races round the buoys kicking off at 1pm. Contact the club for more info.  Our next social sail Sunday 9 Dec.