The last school holidays sail at Fingal on Wednesday was the biggest yet with over 25 young sailors and the biggest number of teenagers so far. 12 boats took to the water – from classic Sabots with 2 small crew up to 16ft Corsairs carrying an adult and up to 6 kids at a time!
Everyone gets to learn how to steer and work the sails – lots of new vocab and never a moments rest as the crew have to jump around to balance the boat when the wind picks up. All agree the most fun is leaning right out as the boat fly's along sending spray over everyone. All this with only the wind to power us!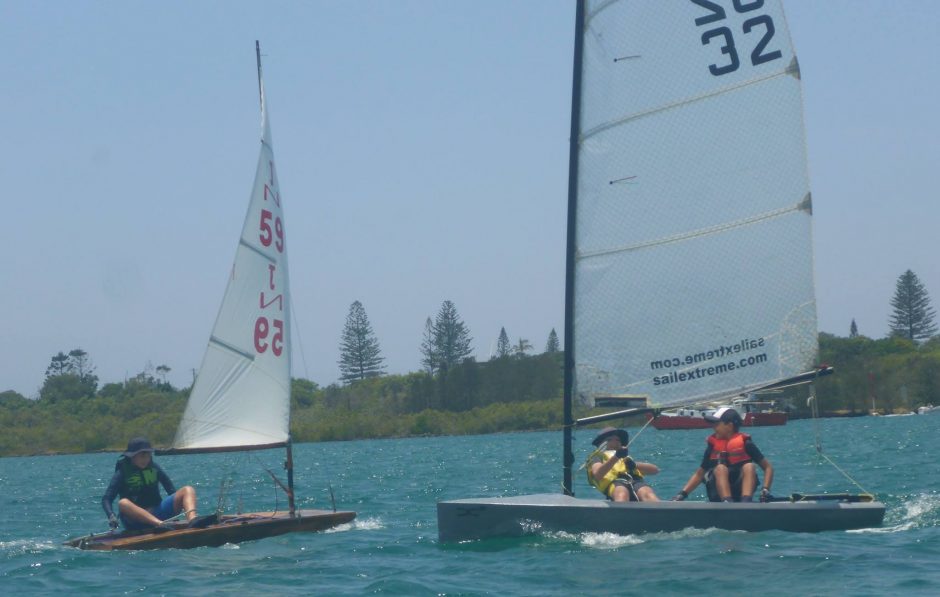 The other popular boat is the Australian made Extreme X3 – a durable plastic hull and various different sail combinations to suit the crew and the conditions. These are also used for Adult learn to sail – and even the experienced members enjoy taking them out when the wind gets up. The team took a break for a sausage sizzle and refreshments and continued on after lunch so the more experienced sailors could make the most of a great breeze.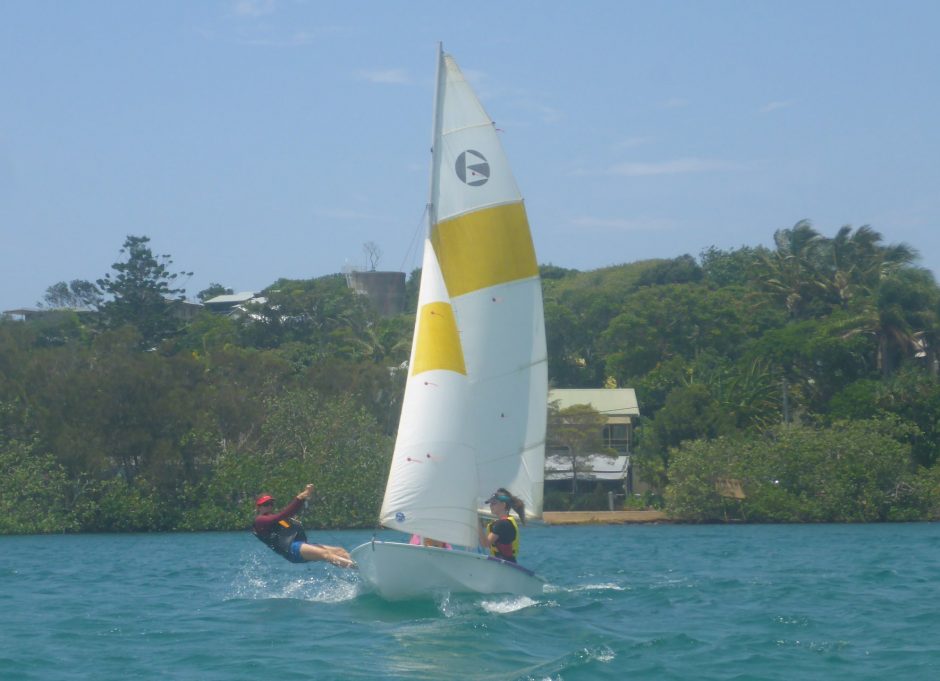 We also had a few adult beginners come down for a lesson. One of our Juniors Team, Igor Prado, originally from Brazil, was a complete beginner a few months ago and after only one full day lesson from our chief instructor John Hayward he is now taking out any boat he can get his hands on. The club Laser being a favourite.
The Laser is a single handed Olympic class dinghy with 1 sail – difficult to sail well especially downwind but still a great boat to learn on. You soon know when you did something wrong … as you find yourself swimming instead of sailing, no bad thing on a hot summers day!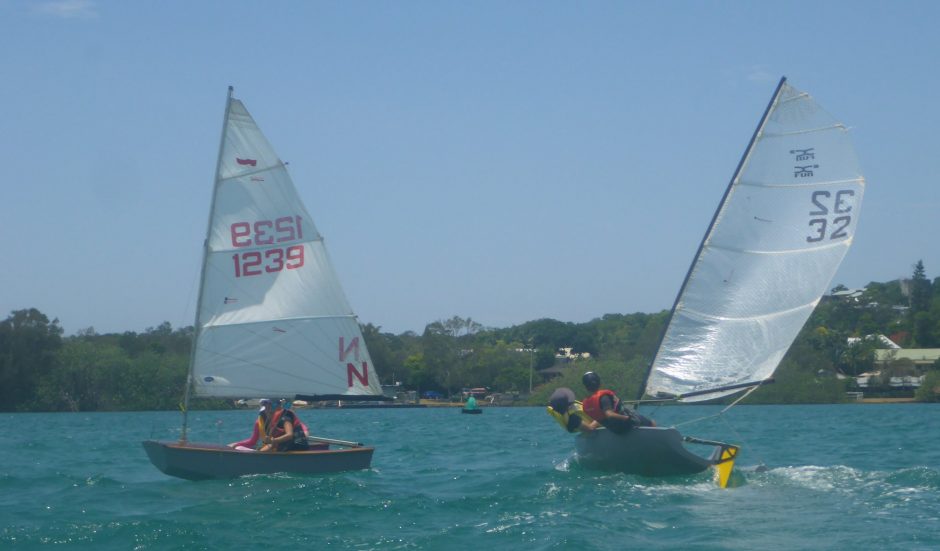 John Hayward will be available to give 1 on 1 private lessons from the end of March – contact him directly 0431 025 497 if interested.
Beginners always welcome to come and crew on race days too – email tvscmail@gmail.com for more information. Our next Race at Fingal is on Sunday 3rd Feb – midday briefing – lots of fun to watch too. Do you have a Power Boat Licence? we need Safety boat drivers for February – contact Bill 0411 123 405 if you would like to try out.