18 boats competed in Race 5 of the Tweed Valley Sailing Club summer point score series.
It was a long hot afternoon on the river, racing in a strong ebbing tide with a light and fluky easterly breeze.
Starting first today was a Division 1 fleet which included 4 boats. Getting home first in this division was Rainer Glasker in an "Access 303" and second place went to Leyla Scholtz in Flying Ant "Flippant" and third was Tom Busbridge & Darcy Busbridge in a Club X3.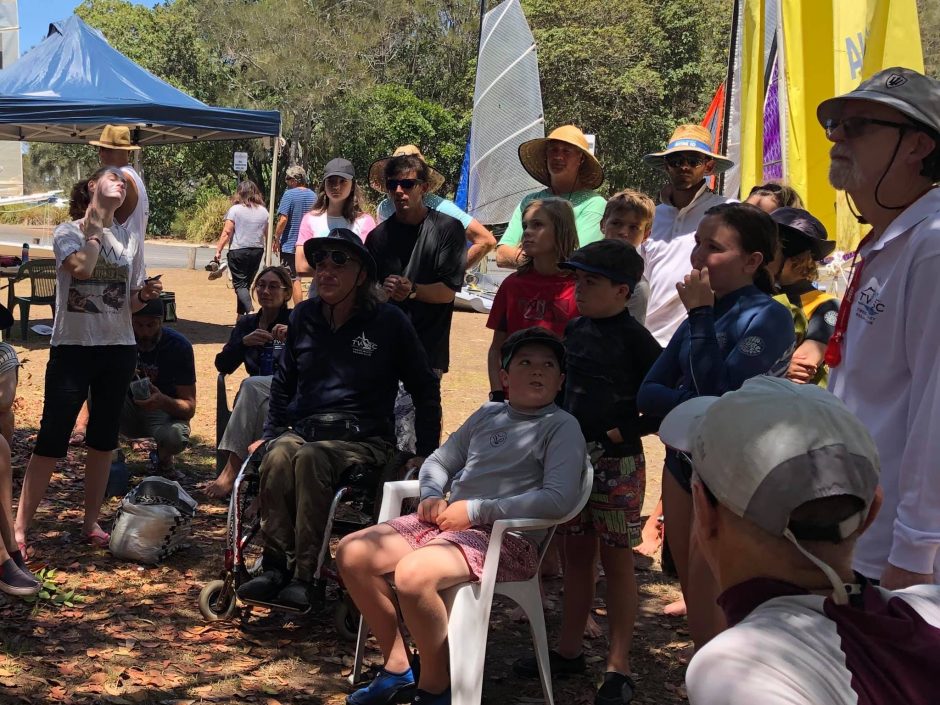 In Division 2, first finisher this week was perennial winner, Dave Chester with crew Isaac Poulsen on a Hobie 16, sailing the only cat in the fleet.
First mono hull was Maurie Meyer sailing a Laser.
This week's main race was the 3rd heat of the Corsair Class Championship with 7 boats competing in this 3 handed 16ft. spinnaker boat.
First place was "Swell Lady" (Monique Smith Matt Andrews & Deb Flannery), second was club boat "Neil Armstrong" (Andrew Jaggers, Tara Gough & Gary McCrohan) and Third "Minnow" (Bill Fenelon, Igor Prada and Laura Leimua) and close behind in 4th was "Nimbis" (Scott Jones, Debbie Jones & Zac Riding) . The top four Corsairs raced closely all afternoon and, in the end, only 2mins 30sec separated all four boats.
It was a great result for Andrew and his team on "Neil Armstrong" getting his best result to date and aided greatly by having the experience of Laser runner up, world champion Gary McCrohan as tactician. Also having a good day on the water, another club boat "Capers" (Nicholas Taylor & Craig Foley) got home first but was heavily sanctioned for sailing shorthanded and scored 5th place.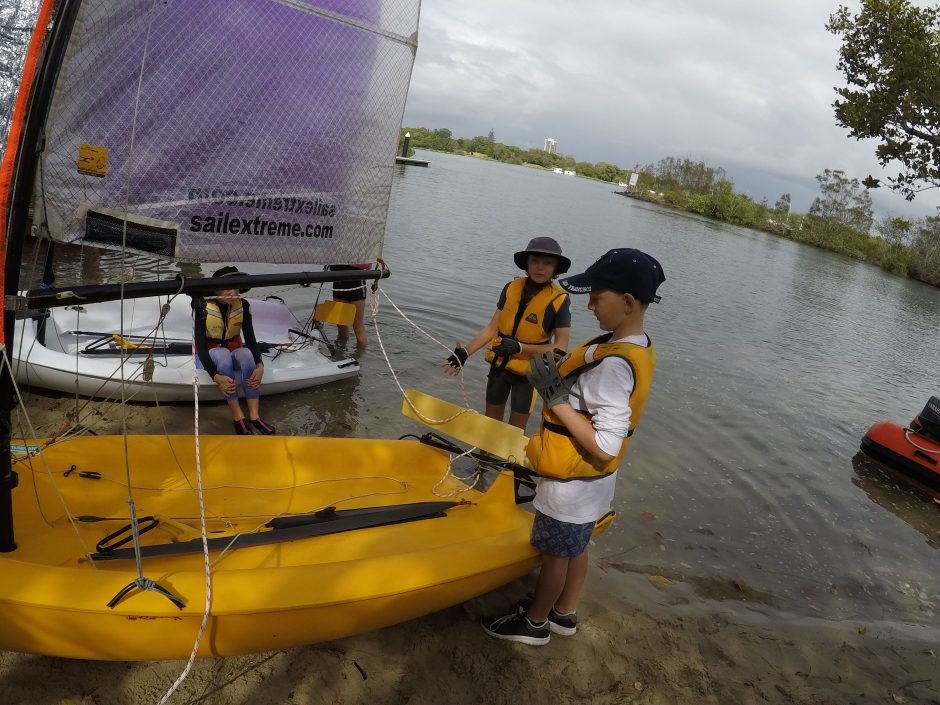 Also putting in a commendable performance was Corsair "Capers" (Nicholas Taylor & Craig Foley) getting its best result ever, actually finishing in front of the Corsair fleet but dropping back to 5th place due to sailing without a third crew.
The 4-race series for Corsairs is now virtually wrapped up with one race to go, "Swell Lady" now being in an unbeatable position with 3 first places. Next Sunday the club will hold its Chinderah Race, starting at 1pm from Fingal to Chinderah and back. This is a great race to watch from the shore as boats will sail very close to the roadway along the Chinderah reach.