It was a very quiet day on the Tweed River last Sunday, with no Sailing boats to be seen, as the Tweed Sailing club members travelled south to Harwood on the Clarence river to compete in the Annual "Big River sailing Club" Regatta Race.
Harwood is a great place to sail; the Clarence is nearly a mile wide and is generally very windy. Sailors look forward to this race all year. 75 boats competed from sailing clubs from NSW and Qld.
This year a reduced fleet of 7 boats and 14 crew from the Tweed competed in a light breeze which occasionally died out completely' leaving the fleet becalmed. It took a lot of patience; the first Tweed boat took 3 hours and 30 minutes to complete the long course.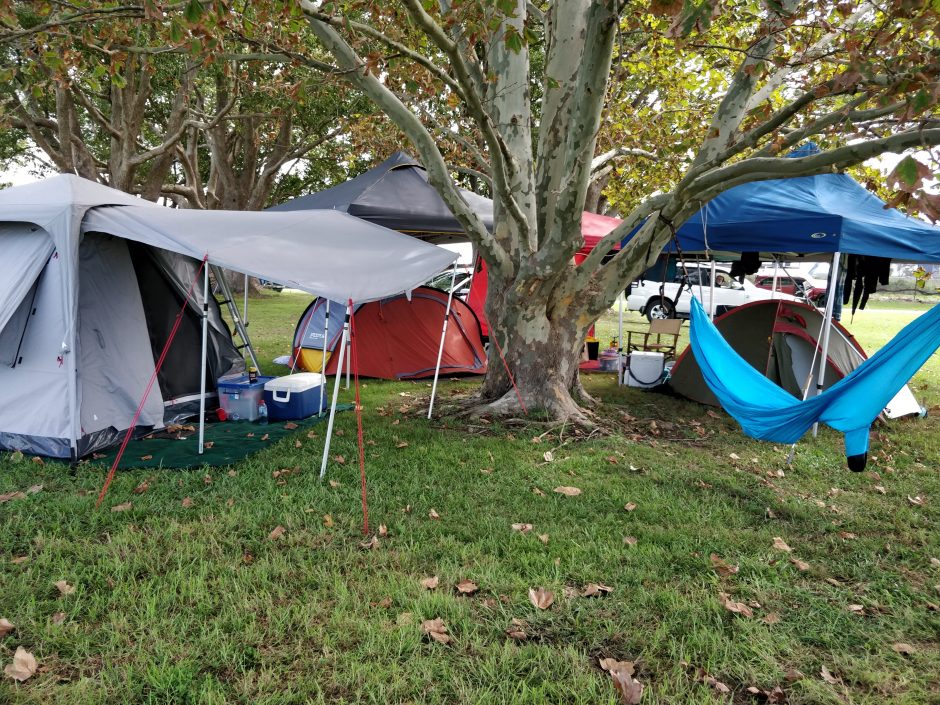 The best overall corrected time performance from the Tweed came from Kate Yeomans in her Laser "Bluey", getting 21st out of 40 boats in the un-ballasted mono hull division.
First to finish from the Tweed was single hander, Impulse "Itcycoo" (Tim Brown), beating second place Impulse "Rosie" (Adam Hurt) by 2 minutes and Laser "Bluey" (Kate Yeomans) getting home 3rd, 9 minutes back.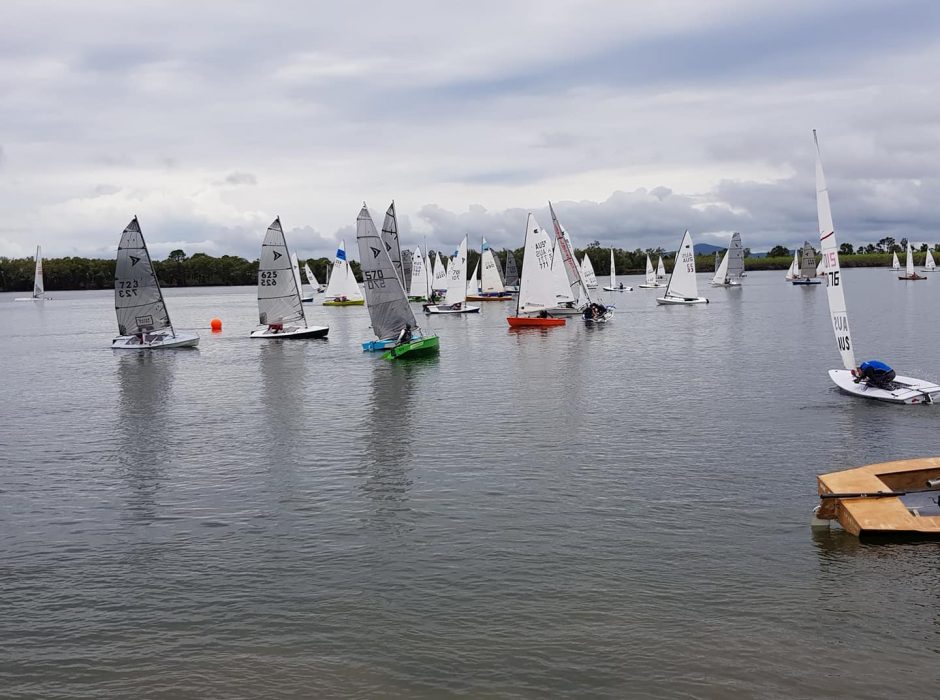 The main race as usual was amongst the big Three handed Corsairs. In a very surprising result, Corsair "Minnow (Andrew Jaggers, Tara Beth & Bronwyn Yeldham) got home in front of regular adversary "Swell Lady" (Monique Smith, Deb Flannery & Gary McCrohan) by only 3 seconds in an incredibly close finish, while 3rd was "Keen As" (Mark Reynolds & Craig Foley) sailing short-handed due to a lack of crew.
One multihull from Tweed joined the Catamaran race, Dave Chester in Sledder who had a slow and frustrating day and headed back to the camp ground before getting to the top mark.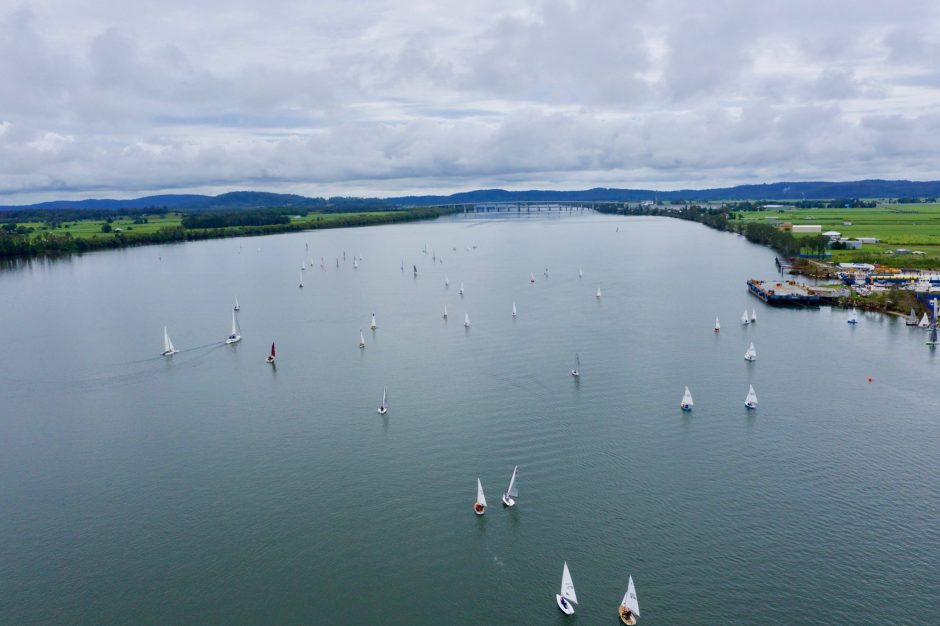 Next week the club is back on the Tweed, and will hold the final race of the Summer Season. With the expected return of Club Commodore Bill Fenelon in Corsair Minnow, and International champion sailor Matt Andrews in Swell Lady, it promises to be a closely contested event.
Sailing is a great spectator sport. Come down and enjoy a pleasant afternoon by the river on the Fingal Reach and enjoy the race.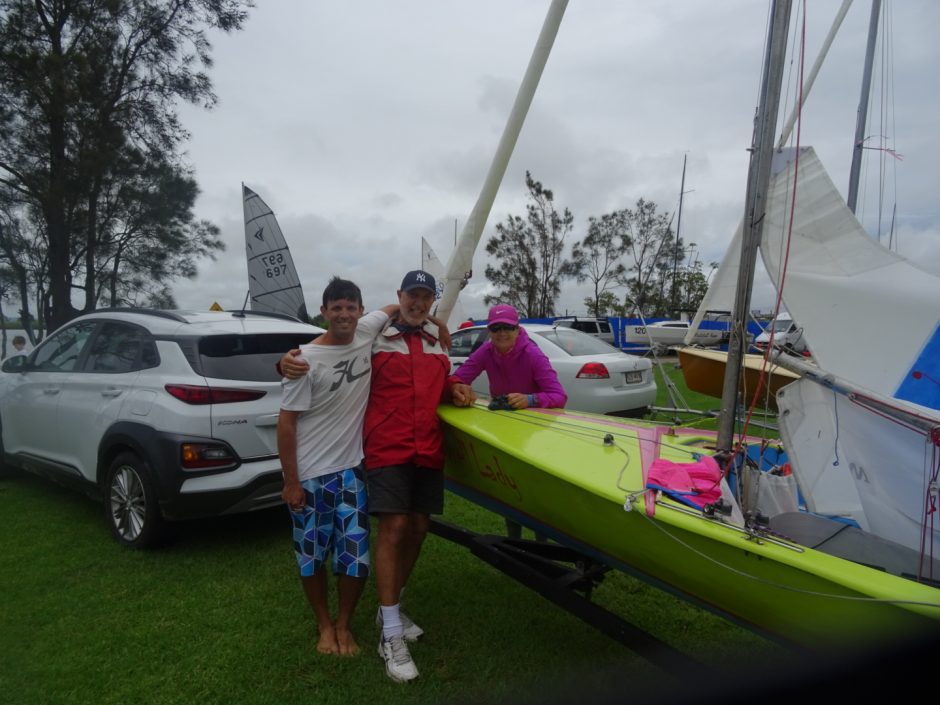 The Tweed sailing Club always welcomes new sailors and experience is not necessary to join the crew on a Corsair. Crew for the rescue boat, or skippers with NSW Boating licenses are also welcome.
Bill Fenelon TVSC Commodore