At the briefing, with an average reported wind speed of 21 knots, but gusts reaching 29, we decided that racing was on! Eight boats with 19 crew readied up on the beach, including two junior crews in their Flying Ants, who could just not be dissuaded from having a go.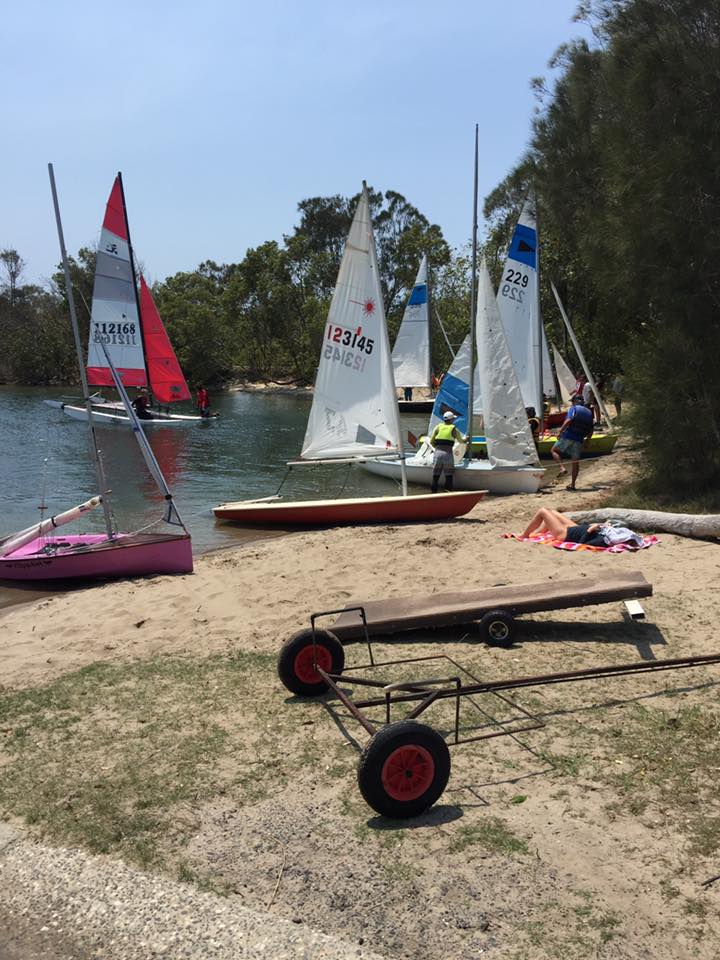 However, before the start, three boats were already out with capsizes and gear breakages.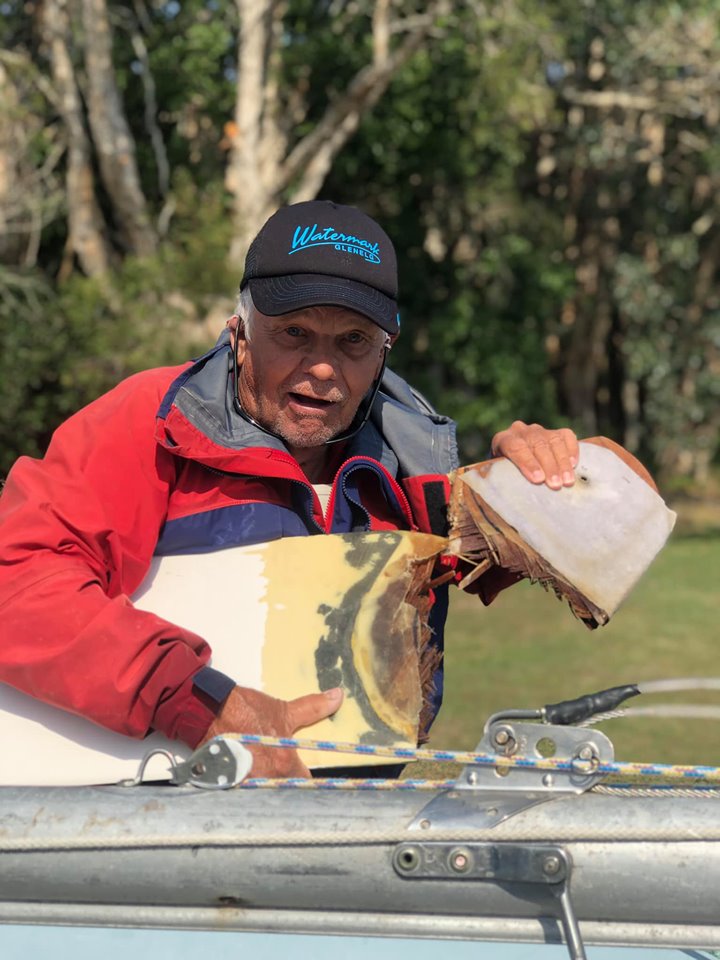 Sid and Skye, in Sid's Flying Ant, made it to the top mark of the first leg. A tremendous effort.
Every boat went for a swim, except for the Weta and Mark and the crew on the Corsair, Keenas.
The across the line finishers were Monique and crew on the Corsair Swell Lady, followed by Dave and Isaac on the Hobie 16, followed by Keenas. Three finishes. Total.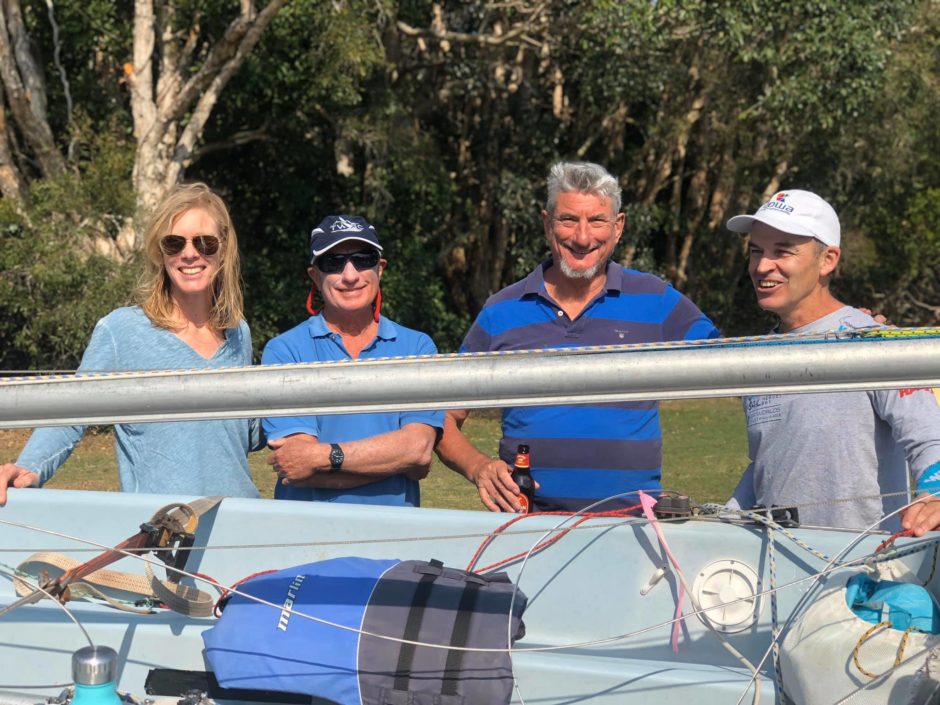 See you next time!