Last Sunday the Tweed Valley Sailing Club hosted its penultimate race for the year, Race 5 of the summer Pointscore Series and heat 3 of the Corsair Class Championship.
11 boats competed including five "3 handed" Corsairs, joined by a mixed fleet , an NS14, a Laser, a Int.470 a Hobie 16 and 2 X3's
Conditions were variable; wind SE 16 to 24 knots, and an ebbing tide combined made for long beats to windward, favouring the NS14s but hard work for the Corsairs.
Fastest by a long way, Dave Chester and Sid Willis on Hobie 16 "Sledder", lapped most of the fleet, redeeming Dave for the day he was beaten by a Corsair.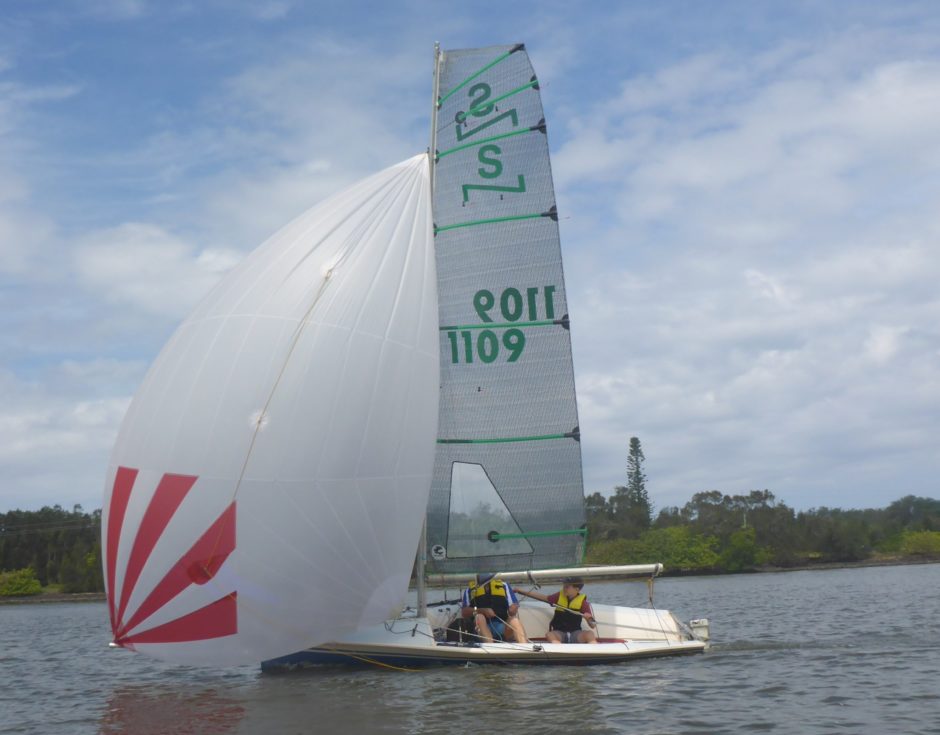 First mono hull to finish today, 20 minutes behind the Hobie, NS14 "On & Off", sailed by father/son team Dave and Cooper Robinson. These guys won the start and established a strong early lead, getting home first and beating the first Corsair by nine minutes.
Second to finish, one minute astern was Laser "Siesta" sailed by "Great Grand Master" Gary McCrohan. Gary always sails well in these conditions and was 7 minutes ahead of the first Corsair.
The big race today was the 3rd heat of the Northern Rivers Corsair Championship, contested by 5 boats and 15 crew.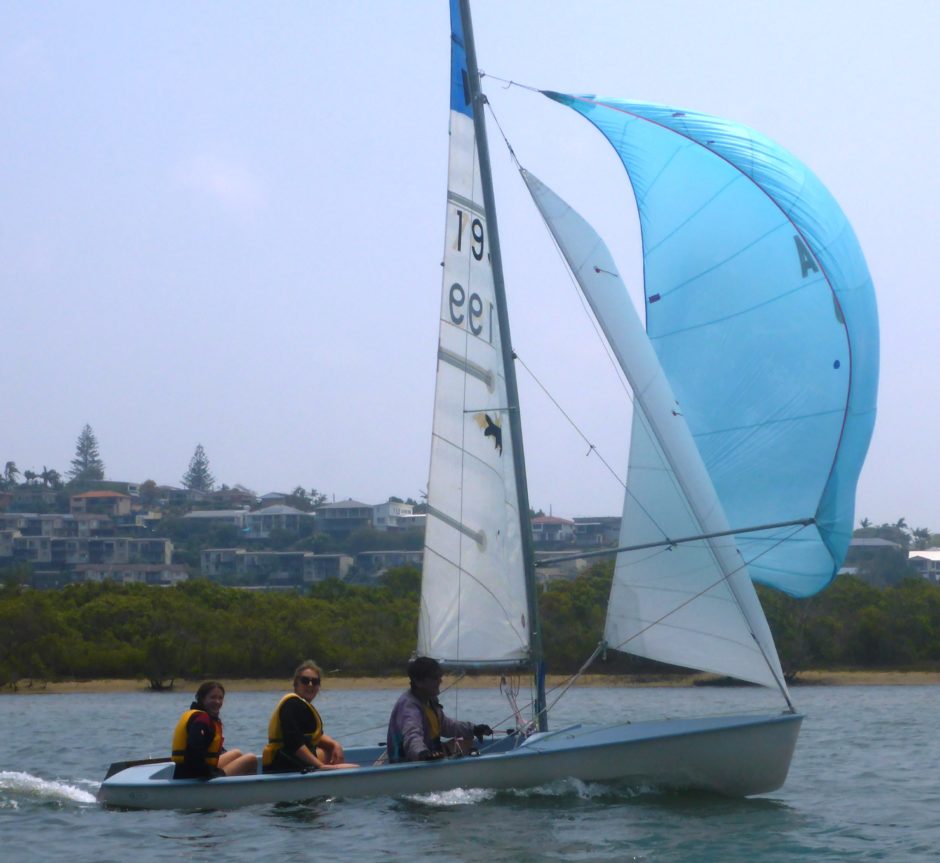 Current champion crew "Team Swell Lady" Monique Smith, Matt Andrews & Deb Flannery, had to win today, to retain their title, but needed to enlist a "ring in" boat and 3rd crew, as Monique was away and her boat is still being repaired from damage suffered while sailing on the Clarence River. Matt Andrews took the helm of "Fine Cotton" with Courtney Tiller taking the 3rd seat. All went to plan; Team Swell Lady got the points for 1st place, wrapping up the championship for the 4th year in a row! (Aren't there two more races yet to go and results are tied between Keenas and Swell Lady? – ed)
Second place was hard fought out by "Keenas" (Mark Reynolds, Marg Walgers & Harriet Raleigh) and "Nimbis" (Scott Jones, Deb Jones & Lex Branch). In the end "Nimbis" got the points, getting home 4 minutes behind Swell Lady and 6 minutes ahead of Keenas.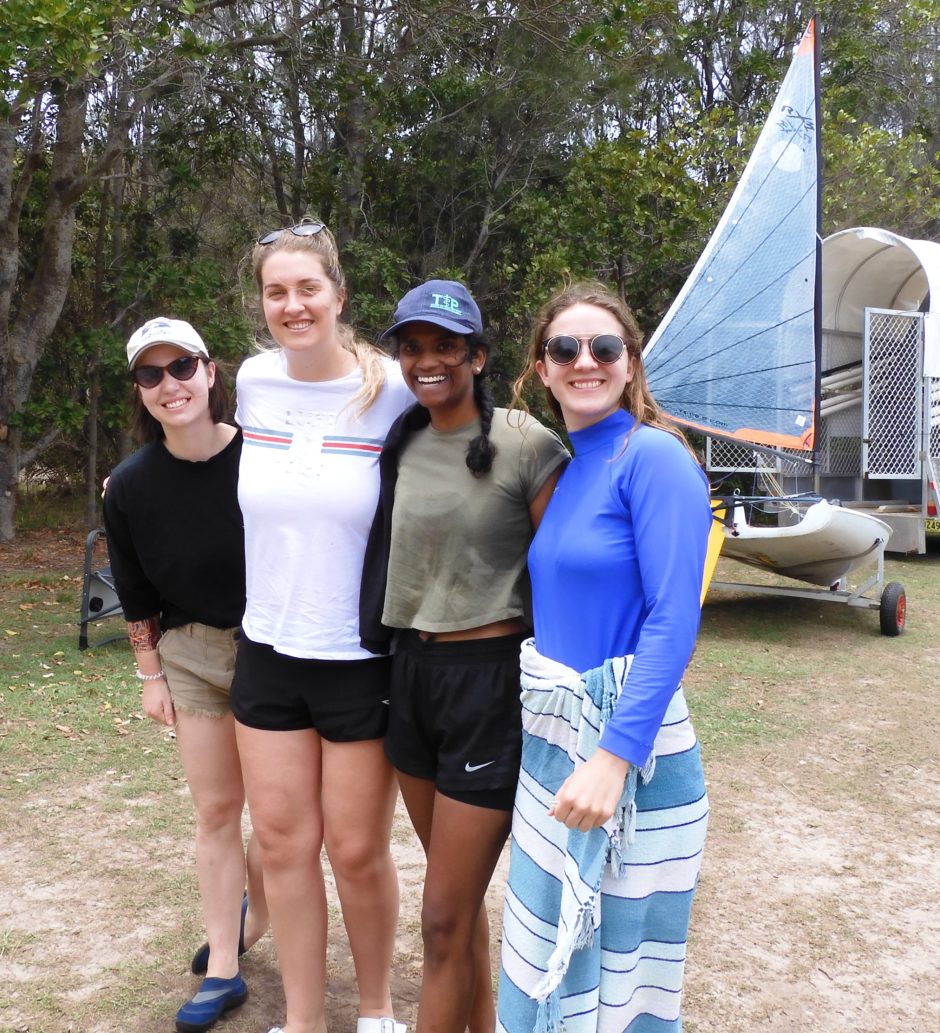 Racing was close throughout the fleet up until the final lap, and the battle to avoid last place was also hard fought; positions at the rear changed continually throughout the afternoon but in the end, Team "Fairlight" (Alison Blatcher, Rachael O'Hagan & Manisha Siriwardena) got home 2 minutes ahead of Team "Minnow"(Bill Fenelon, Ali Szwalski & Sophie Todd).
A stand out performance on the river today came from the clubs International 470 "La Spina". Sailed by Gunner Scholtz, Leyla Scholtz and Tom Busbridge. Team 470 finished just behind the 2nd Corsair, scoring its' best result with the club.
This season, Murwillumbah Student doctors discovered sailing and just can't stay away. We love having them as part of the club and we couldn't get more enthusiastic sailors. This week they brought more fellow students to join the sailing ranks – travelling from Mudgee to have a break from the drought.
4 of the 5 Corsairs competing in the class championship this week had doctors on board. Courtney Tiller from Murwillumbah hospital was thrilled to be on the winning boat. Alicia Szwalski and Sophie Todd sailed with Commodore Bill Fenelon, Harriet Raleigh based in Grafton sailed on 3rd placed Corsair Keenas and Manisha Siriwardena had her taste of dinghy sailing with Alison Blatcher on Corsair Fairlight.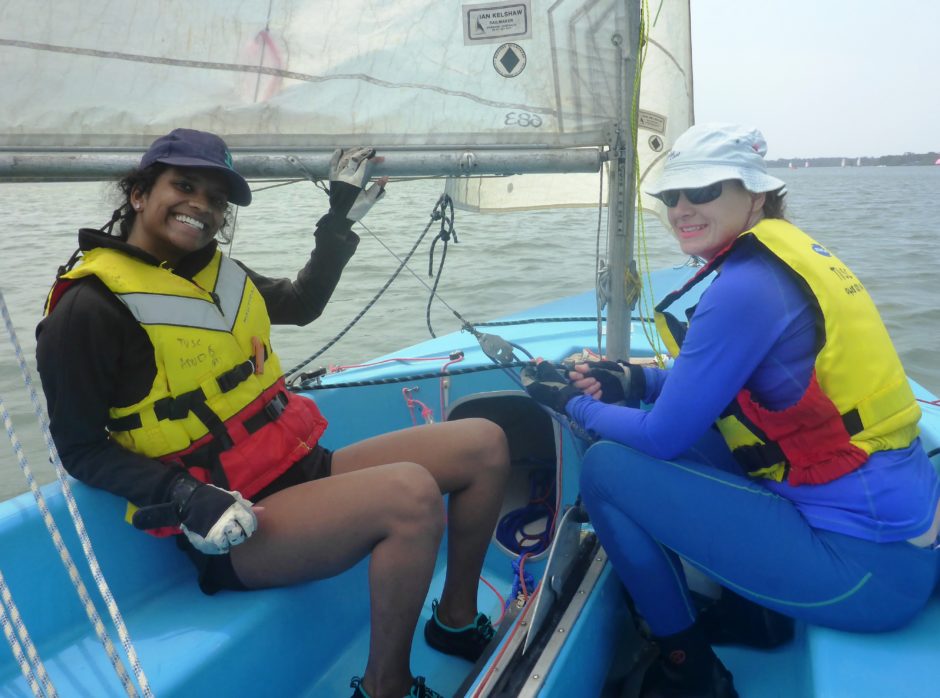 We look forward to welcoming them all back after their summer break for another 6 months of fun on the river. Next Sunday the sailing club will conduct its last event of the year, 3 short course sprint races, starting early at 10am from Fingal Head