Last weekend five Corsair yachts and 15 members of the Tweed Valley Sailing Club headed south to the NSW Central Coast to compete amongst 18 Corsairs entered in the 44th Australian National Championships. Held at Budgewoi Sailing Club, this would be their final "Calling All Skippers", with the club having now unfortunately shut down. Sixty boats attended the Regatta, making for a great final farewell.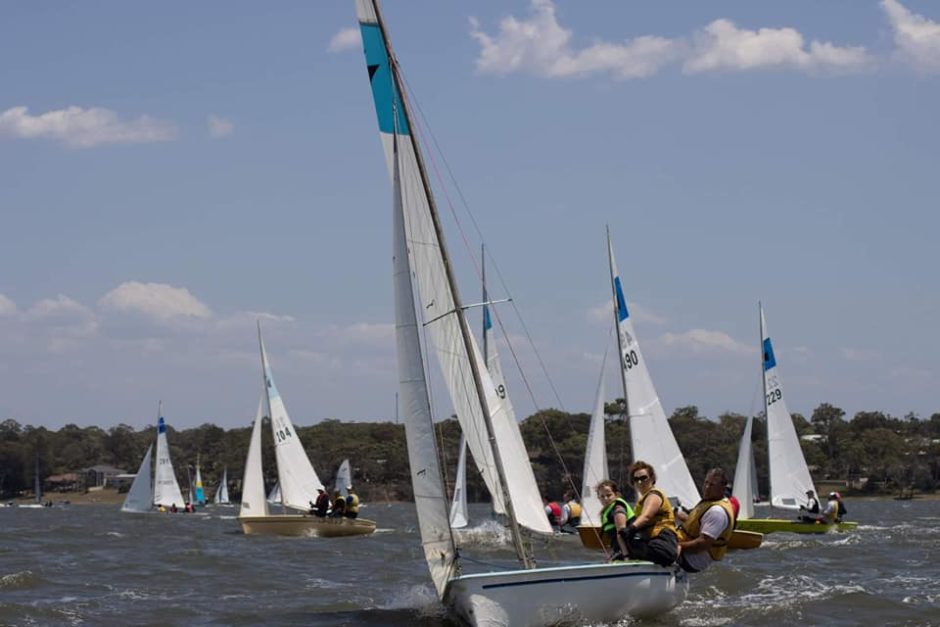 The Corsair is a 16-foot (4.8 metre) fibreglass sailing dinghy, fully rigged with jib and spinnaker, which offers excellent close, one design racing, with a crew of three and in addition is a comfortable cruising boat. Designed by Alan Payne (who also designed 3 America's Cup yachts including Gretel and G2), the Corsair is an all-round performance centre boarder ideal for Australian conditions. First sailed in 1966, the class has spread across the nation with approximately 500 boats being built.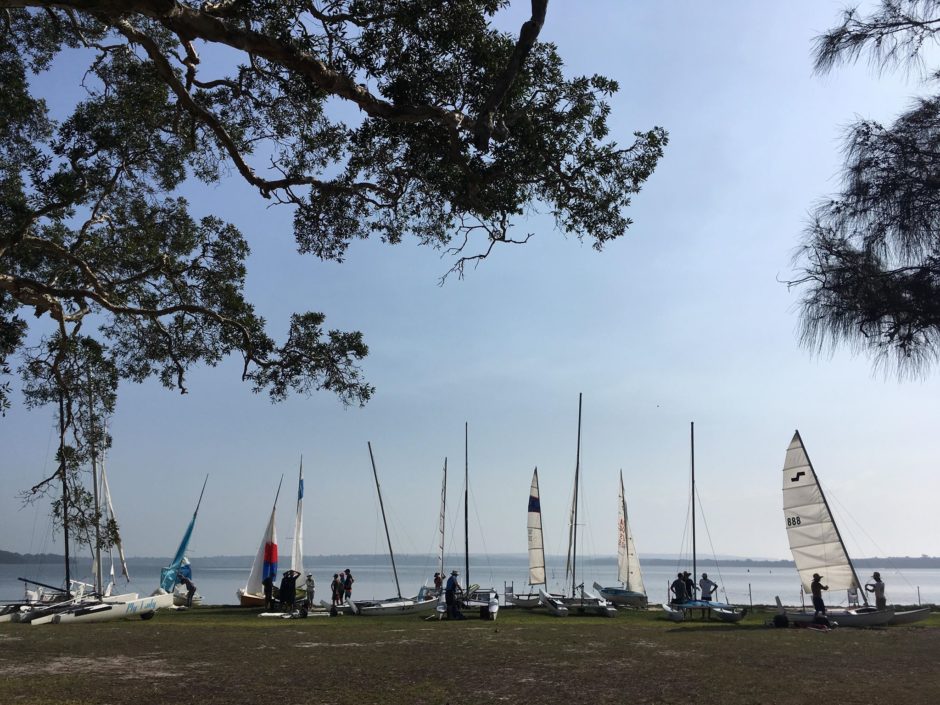 TVSC has adopted this class as it is ideally suited to conditions on the Tweed River. The Club has regular racing with up to 15 boats. As the boat requires a 3-person crew, there is ample room for beginners to join in without needing to own a boat.
Conditions on the first day of the competition were tough, with winds gusting to 25 knots with a short steep chop, but all boats made it through the 4 races without serious incident. Day two was a little more relaxed and everybody enjoyed a pleasant morning sailing on the lake.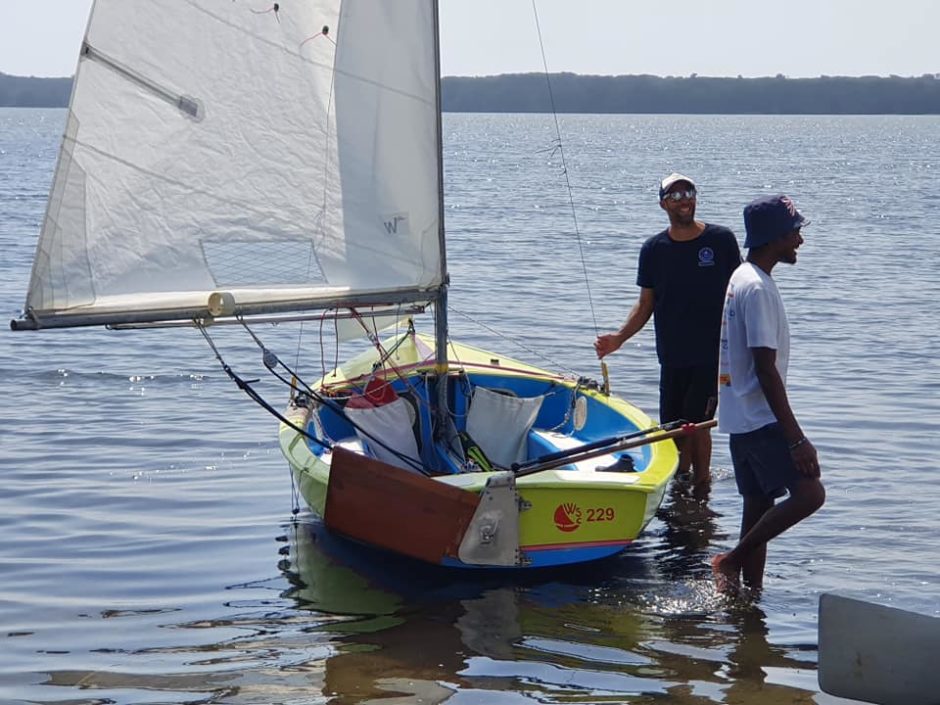 Current champions, Aaron Hunt, Ryan Arkinstall and Liam Buckley, sailing "Tenacious", took the title, getting the bullet in four of the six races proving their dominance of the fleet. 2nd place went to Budgewoi local and previous Australian Champion, Geoff Beauchamp, daughter Ruby Beauchamp and Dorren Vandersteen on "Bayonet". Third place went to Tweed Corsair "Charlotte" sailed by Justin Johnson, daughter Emily Johnson and Hollingsword Wolul (all the way from Vanuatu!).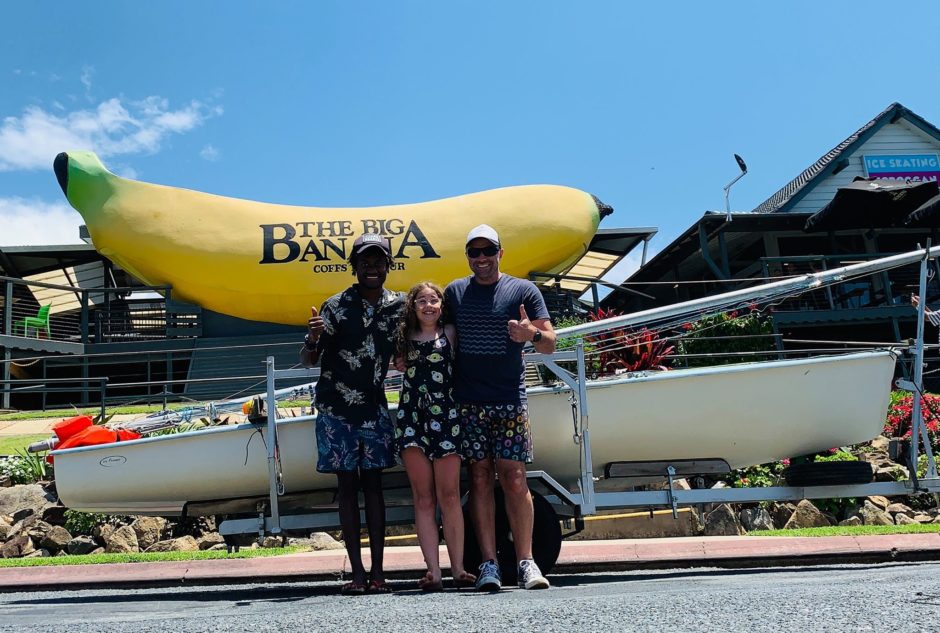 Holen is in Australia, due to recently being diagnosed with Acute Myeloid Leukemia. If you're interested in reading more about his situation and perhaps giving a donation, then please see here.
Aaron has sailed Corsairs since the '70s and has won 8 Corsair National Titles. His recent arrival at TVSC has lifted the local fleet. He is a major sponsor and supporter of the club through his chandlery business Boating and RV.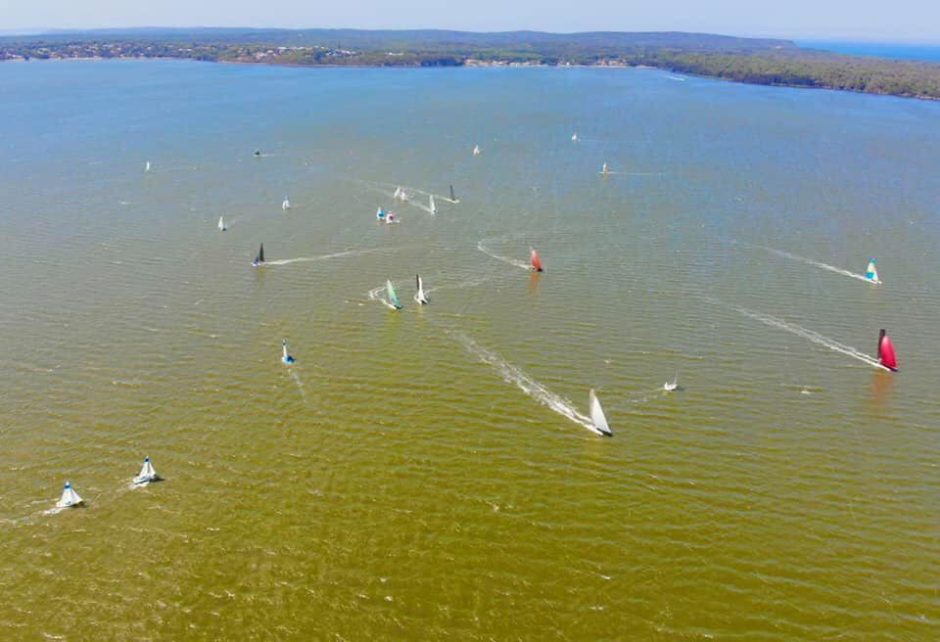 Tweed boats placed 1st "Tenacious", 3rd "Charlotte", 6th "Keenas" (Mark Reynolds, Craig Foley and Harriette Raleigh), 7th Swell Lady (Monique Smith, Matt Andrews and Deborah Flannery), 8th "Minnow" (Bill Fenelon, Courtney Tiller and Alicia Szlawski).
It was a great weekend of sailing and close competition with the entire fleet finishing each race only minutes apart. It was a fantastic result for Tweed Valley Sailing Club, for the first time since its foundation in 2011, winning an Australian Championship. TVSC teams supported each other and enjoying their sport. To compete in the Corsair Nationals was a great way to start 2020 for our club.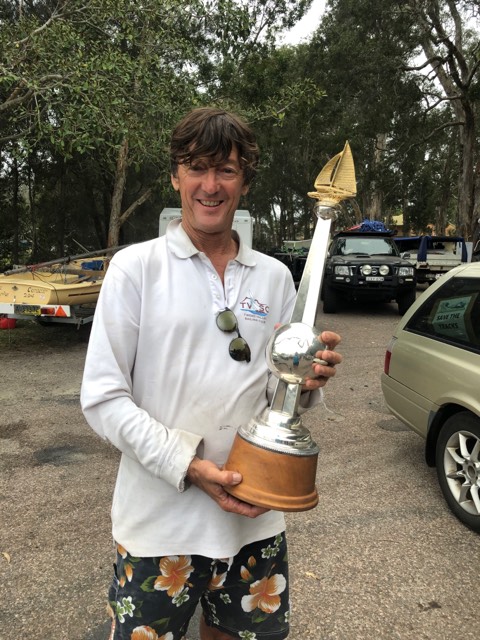 The next sailing event on the Tweed River will be on the 16th of February, Race 4 of the NS14 and Laser Class Championship. The next Corsair Class Championship race will be Heat 4 on the 1st of March. Racing is on the Fingal Reach and can be viewed at close range from anywhere along the riverbank.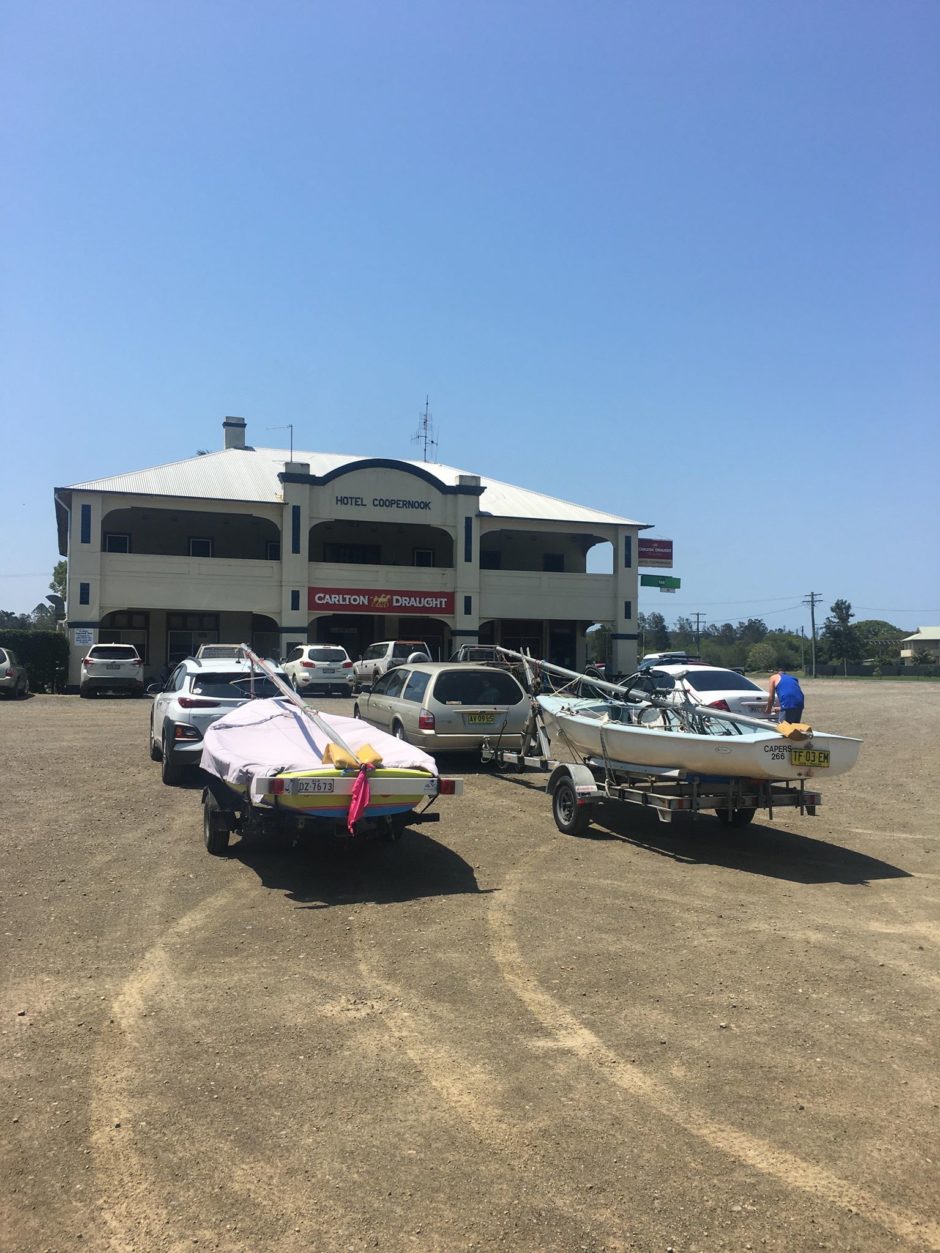 The Tweed Valley Sailing Club always welcomes new members and no experience (or boat) is needed.