The scheduled Corsair Class Champ / Pointscore race this Sunday has been postponed. There will be no racing at Fingal. The proposed rescheduled Corsair Class Champ/Pointscore race date is Sunday 29 March (which was the Chindy Challenge Race date).
44th Corsair National Titles
The reason for the change is that have 4 Corsairs and 12 members heading down to Budgewoi for the National Titles this weekend! We wish them all the best – expecting lots of tales to tell on their return and maybe even a trophy!
Farewell to a piece of TVSC History – 46 Fingal rd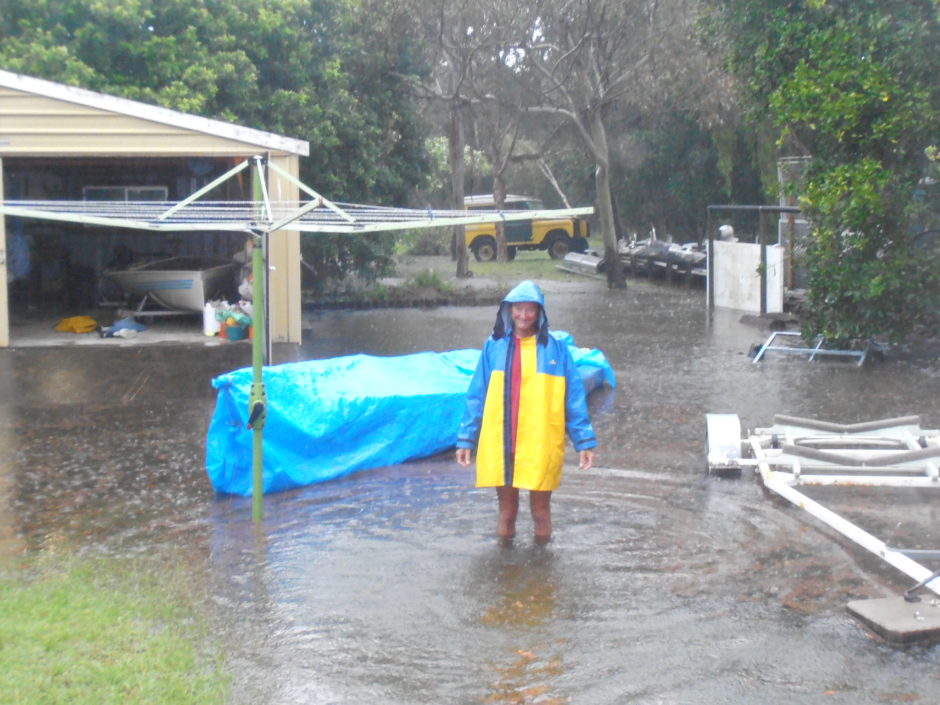 The Corsair convoy will be departing this Thursday at 3pm NSW from "Bill's Place" 46 Fingal Rd which is also the farewell moment to what has been the TVSC "Annex" since 2011. In the early years, this is where the after race BBQs were held and where many of us came to get our boats repaired or rigging explained or just for a general chat about boats; all the club equipment was stored in Bill's sunroom until we got our first "club house" (an enclosed box trailer, also stored at No 46), the back yard has also been home to the club safety boats and then a sabot fleet took over the shed which kick started our juniors squad; followed by untold numbers of Corsairs and other boats made easily available for members to use.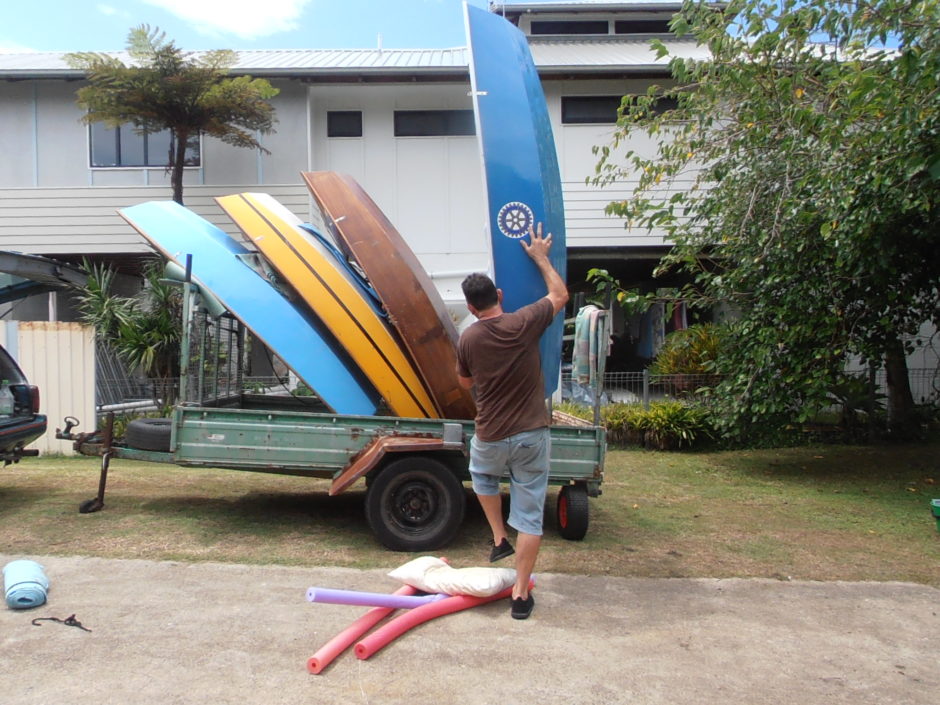 Without this storage and work/meeting space the club would not be what it is today. 
The Commodore closes the door for the last time this Thursday join him and the Corsair convoy at 3 pm to raise a glass to the end of a TVSC chapter .. and the start of the next one… a real club house? and to give the Corsairs a big send off. 
BYO champers!!