The Tweed Valley Sailing Club conducted Race 8 of the Summer series on Sunday, with a strong wind forecast, 12 boats turned up to race. The weather kept other river users at home, and the sailors enjoyed a fun and windy afternoon sailing.
(Title photo is from the Saturday Start at Ballina.)
Racing was held over 3 laps of the long course which features "one mile" windward legs. It was hard work in the 20 knot Sou-Sou-Easterly breeze but boats were assisted to windward by a flooding tide.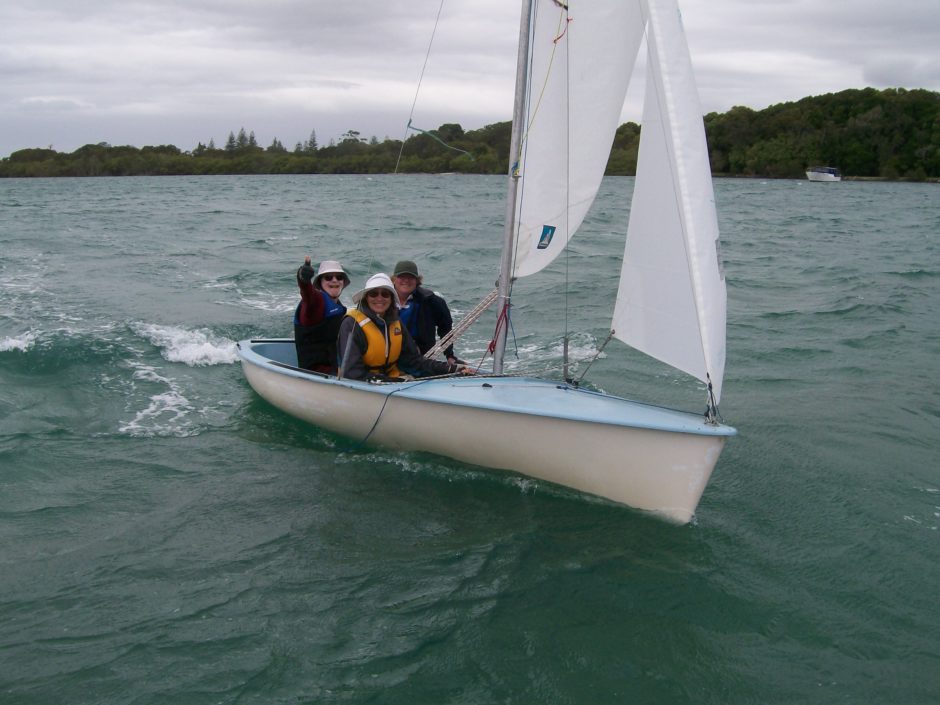 It was a close 3-way battle for fastest today between 3 different classes, with the win going to Adam Hurt, sailing Impulse dinghy "Rosie", completing the long course in 1 hour 12 minutes, getting home 1 min 30sec ahead of Kate Yeomans in a Laser and third was NS14 "On & Off" sailed by Dave Robinson & Joe D'Ambrosia a further 1 min 30 sec back.
Summer Handicap series top points today went to Kate Yeomans (Laser), 2nd went to Adam Hurt (Impulse), 3rd went to Craig Foley (Laser) and 4th went to Justin Johnson, Emily Johnson and Eden Johnson in a Corsair.
Class Championships were conducted for the Corsair Class (scratch race) and Single Handers competed in their Yardstick championship.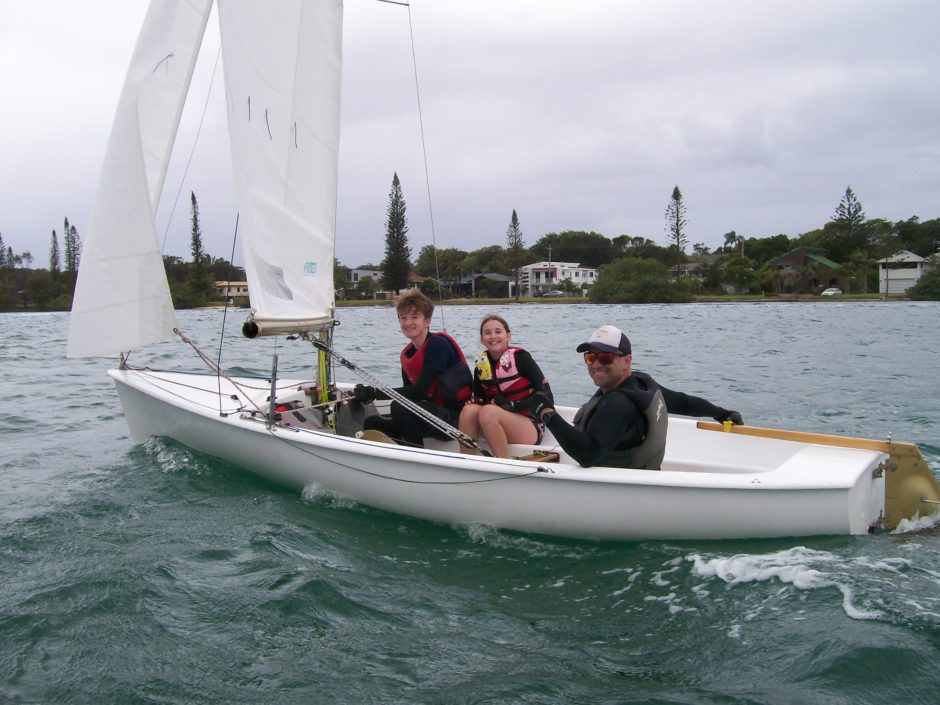 Getting points for 1st place in the Corsairs, "None the Wiser" (Justine Johnson, Emily Johnson & Eden Johnson), getting home 5 minutes before 2nd placed "Keenas"( Mark Reynolds, Vicky Von Bernard & Igor Prado) & 3rd placed, a further minute behind, "Minnow" (Frank Bolfava, Andy Locke & Lachlan McMillan) while 4th was "One too many" (Michael Grace, James Hay & Eoin Whatley).
It was a disappointing day for Corsair Class favourite "Monopoly", after a very quick start and an apparent dominance of the fleet the yacht suffered damage in the rigging and was forced to withdraw without completing its 1st lap.
In the single handers yardstick championship, top points went to Kate Yeomans (Laser) 2nd was Adam Hurt (Impulse), and 3rd was Craig Foley (Laser)
On Saturday, four crews from the Tweed travelled to Ballina to compete in the River marathon race hosted by the Richmond River Sailing Club. Tweed boats performed very well; Corsair "Monopoly" (Andrew Lamont, Maddy Lyons & Clare Southwell) winning fastest corrected time in the mono-hulled Dinghy division, and Laser "Bluey" (Kate Yeomans) getting second place with Mark on Keenas in fourth. (Justin finished…eventually)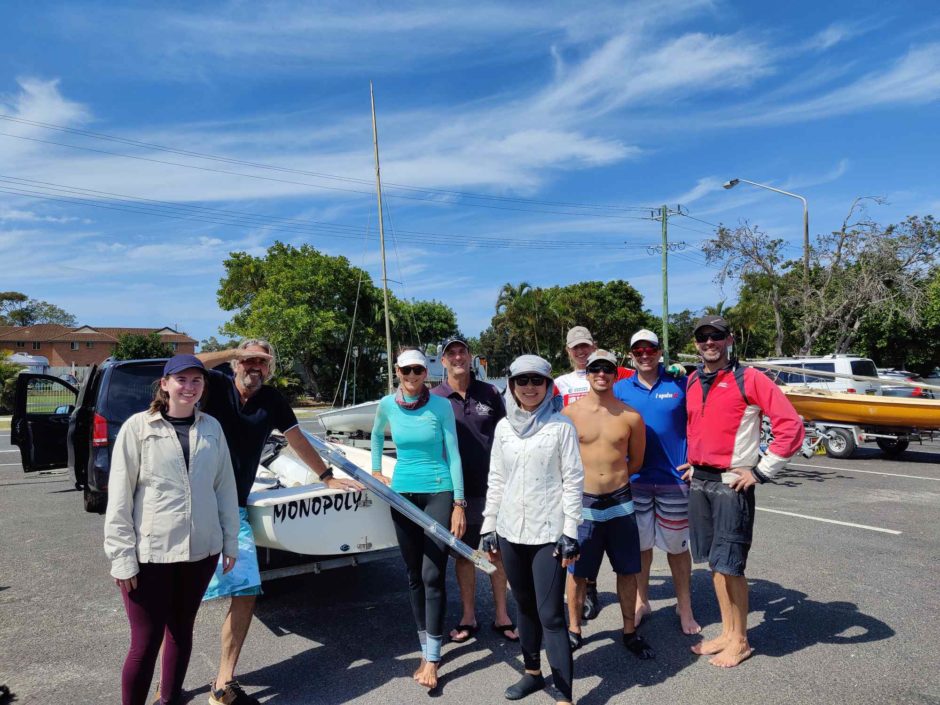 Next fortnight, TVSC will travel to Harwood to compete in the Big River "Bridge to Breakers" regatta. The next sailing event on the Tweed will be on Sunday the 6th of December at Fingal Head.
The Club currently needs Rescue Boat drivers. People with boat licenses are encourage to enquire and all training is provided. Contact club Commodore Bill Fenelon 0411 123 405