Tweed Valley Sailing Club conducted Race 7 of its 10th Summer Pointscore series and Race 4 of the Corsair Class championship. Single handed boats competed in race 4 of their yardstick championship. (Race 3 is on this coming weekend, due to it being postponed last year.)
Results are here.
A beautiful Northern Rivers day greeted sailors as they arrived in record numbers, and the weather remained pleasant all day, with sailors remarking later, "it was a great day on the river".
Sailing in a consistent 10 knot North Easterly breeze with very little tidal flow, twenty four boats lined up for the starters gun, making this the largest fleet in regular competition since the club was founded 10 years ago.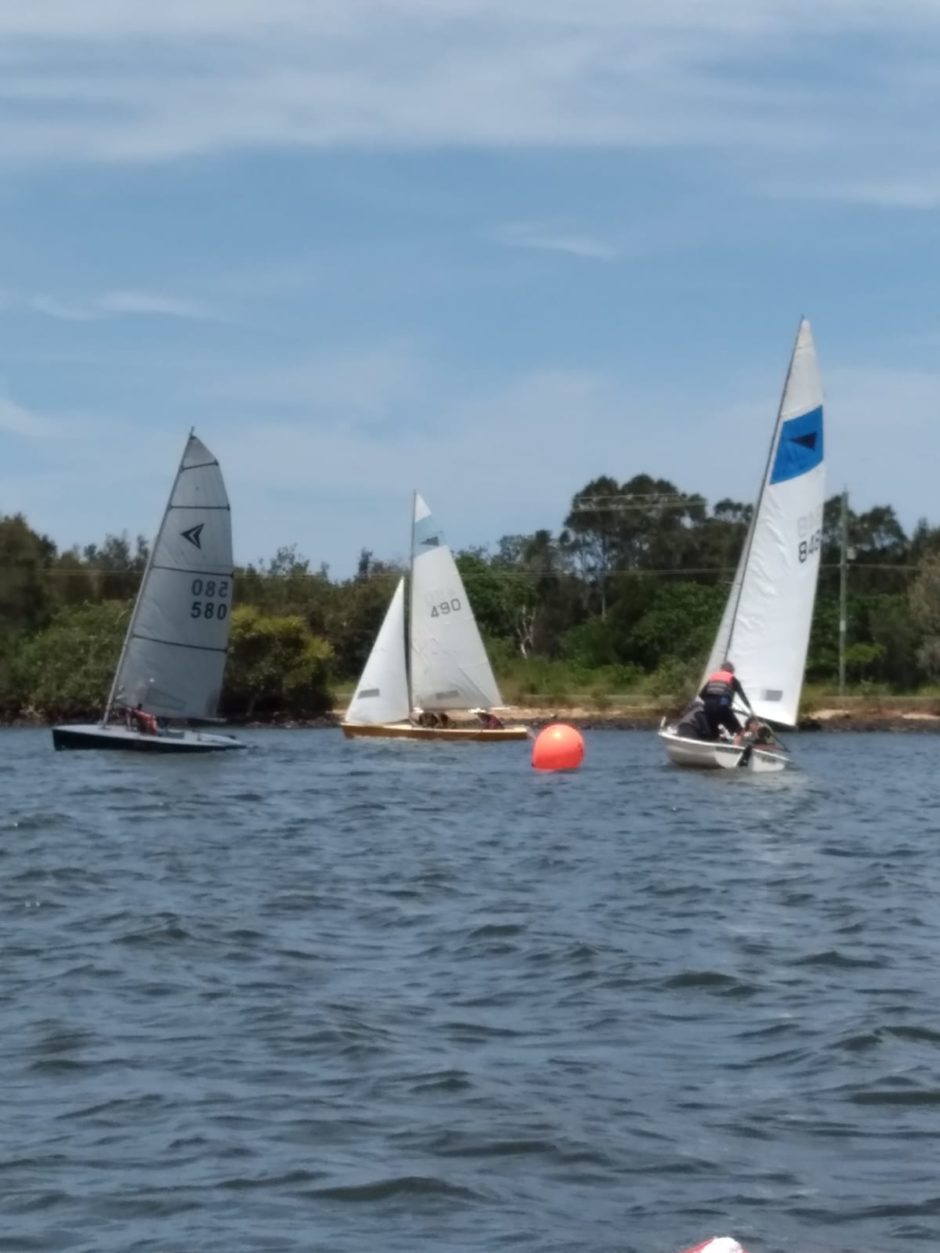 Joining the race for the first time this year, a group of junior's sailors raced in 4 Sabots and a Flying Ant.
The starters gun fired shortly after 1pm and boats got away in a tightly bunched group, but jumping away to an immediate lead, 'super sailor' Kate Yeomans establish her dominance and was never to be passed. The majority arrived at the top mark at the same time, challenging skippers to get around cleanly, then immediately spinnakers were set on the Corsairs, and the re-organized course allow boats to carry their kites through the triangle, and all the way to the bottom mark, requiring two spinnaker gybes, and making for a very colourful spectacle along the Fingal reach.
There was very close racing for everybody in the settled conditions and nobody got far behind the front boats.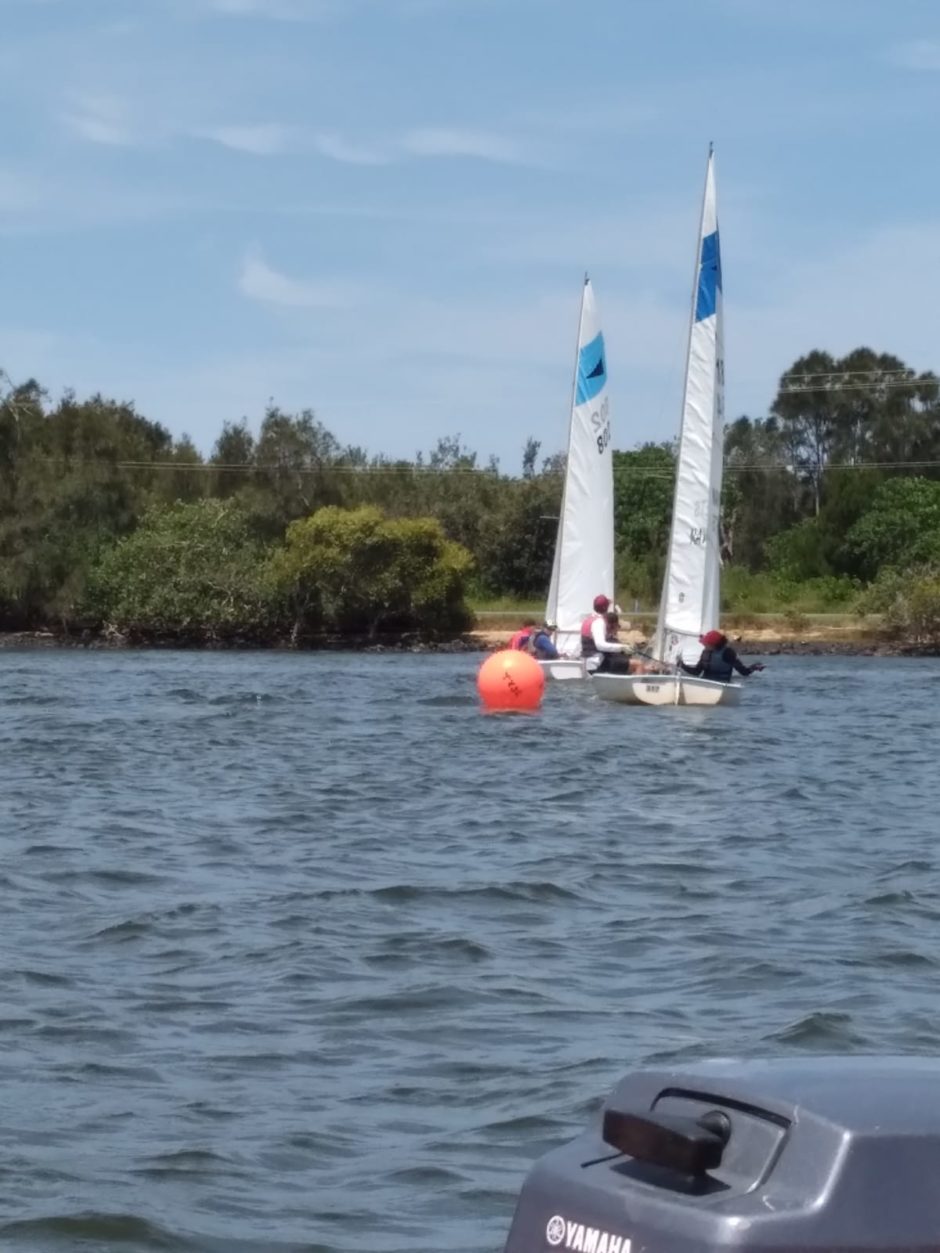 First to finish was Kate Yeomans in Laser "Bluey", 4 minutes ahead of 2nd placed NS14 "On & Off" (Dave Robinson & Kynan Luescher) while 3 minutes back in 3rd, family team, Corsair "None the Wiser" (Justin Johnson, Emily Johnson & Eden Johnson). 4th was Corsair "Monopoly" (Andrew Lamont, Maddie Lyons & Amber Benoit de Coignac) edging out 5th place by only 6 seconds, Corsair "Gidget" (Craig Foley, Melissa Le Roux & Calvin Pickers)
In the Summer Pointscore series, (Handicapped) 1st was Corsair "Keenas" (Mark Reynolds, Dasha Zaitseva & Harriet Raleigh) 2nd was NS14 Zazen (Tom Busbridge & Adam hurt) and 3rd was Corsair "Gidget".
The big race today was the Corsair Class Championship.
This is a scratch race for "One Design" 3 handed Corsair class skiffs, with a record fleet of 9 boats with 27 crew competing.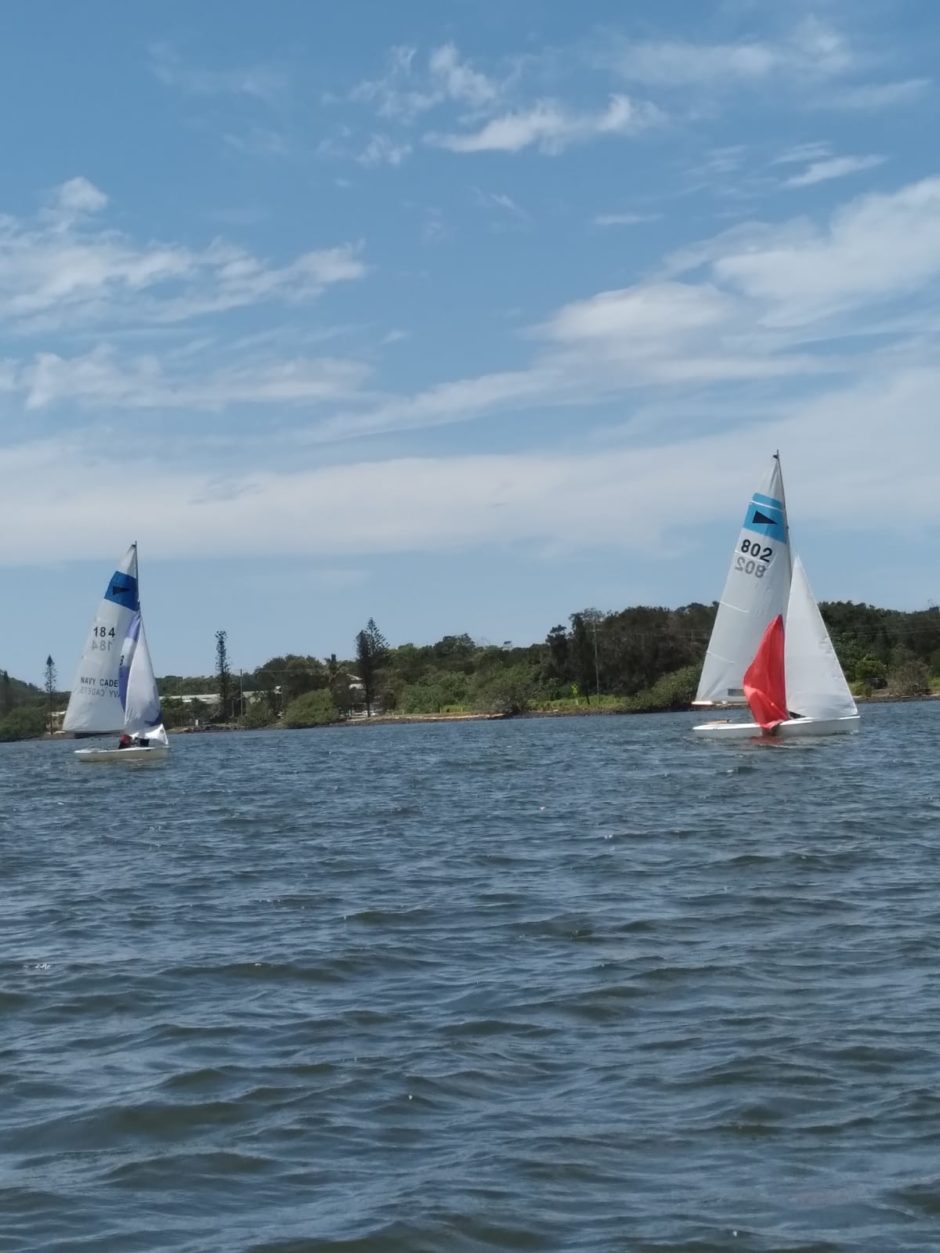 Top points today went to 'None the wiser', 2nd was Monopoly, 3rd was Gidget.
A mixed fleet of Lasers and Impulse dinghies raced in the Single Handers Yardstick championship. 1st in this division was Laser Bluey, 2nd was Impulse "Splitter" (Lex Branch), and 3rd was Laser, "Lizard Drinking" (Doug Haig)
Junior sailing has restarted and a fleet of 5 juniors hit the starting line. Fastest today was Flying Ant "Ant Eater" sailed by Ari Manu Gorman and Yoshua Mahoney , while fastest Sabot was Feb Miles. It was great seeing the juniors competing on the river and it is hoped junior sailing will become a regular feature of the sailing club.
The Next sailing event on the Fingal Reach is Sunday the 14th February Racing starts at 1pm
Visitors, and spectators are always welcome at the Tweed Valley sailing Club
Any enquires phone our commodore, Bill Fenelon on 0411 123 405 and join our mailing list.