Another record fleet sailed on the Tweed river last Sunday, contesting race 9 of the summer point score & Race 8 of the NS14 Class Championship.
20 boats sailed on the Fingal reach, while storms threatened, on an overcast afternoon. Although it turned out to be delightful sailing conditions.
Joining the fleet was an intrepid group of 8 junior sailors, experiencing their first start in a full fleet.
The breeze was in the south and very gusty and shifty, normal on the Tweed but challenged the junior sailors who had many capsizes.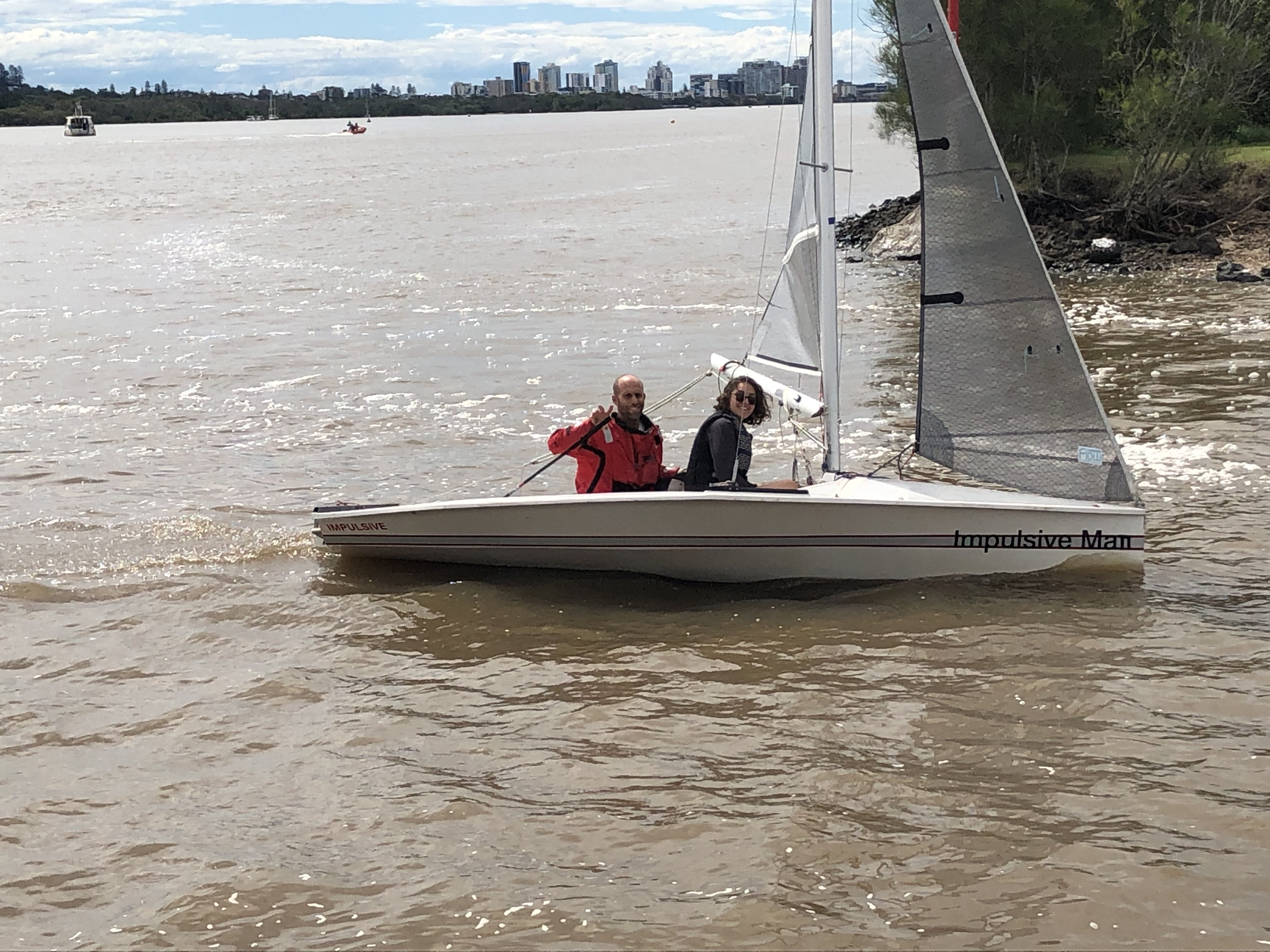 The big race today was the NS14 class championship, contested by 3 boats. Arch rivals "Flight 24" (Adam Hurt & Kate Yeomans) and "Impulsive Matt" (Matt Andrews & Melissa Le Roux) were both keen to get points on the board and got away early on a longer course. Two races were held and either boat scored a 1st and a 2nd while 3rd was "On & Off (Dave Robinson & Kynan Luescher).
The 2 top boats have raced closely all season but todays results place "Flight 24" in front overall. With two races remaining, "Impulsive Matt" will need to win both to win the championship and hope "Flight 24" gets a 3rd. 
In the Pointscore series, two races were held, and 1st was International 420 "Lets Disco" (Steve Grimes & Kai De Sousa), 2nd was Laser "Vickie 2" (Maurie Meyer) and 3rd, Corsair "Gidget" (Craig Foley, Deb Beard & Kate Stock)
In race 2, 1st was Laser "Betty" (Moosis Rieder), 2nd was Laser "Glider" (Andy Lamont) and 3rd was Corsair "Its Academic" (Dr Peter Ross, Ben Jarvis & Kelvin Daly)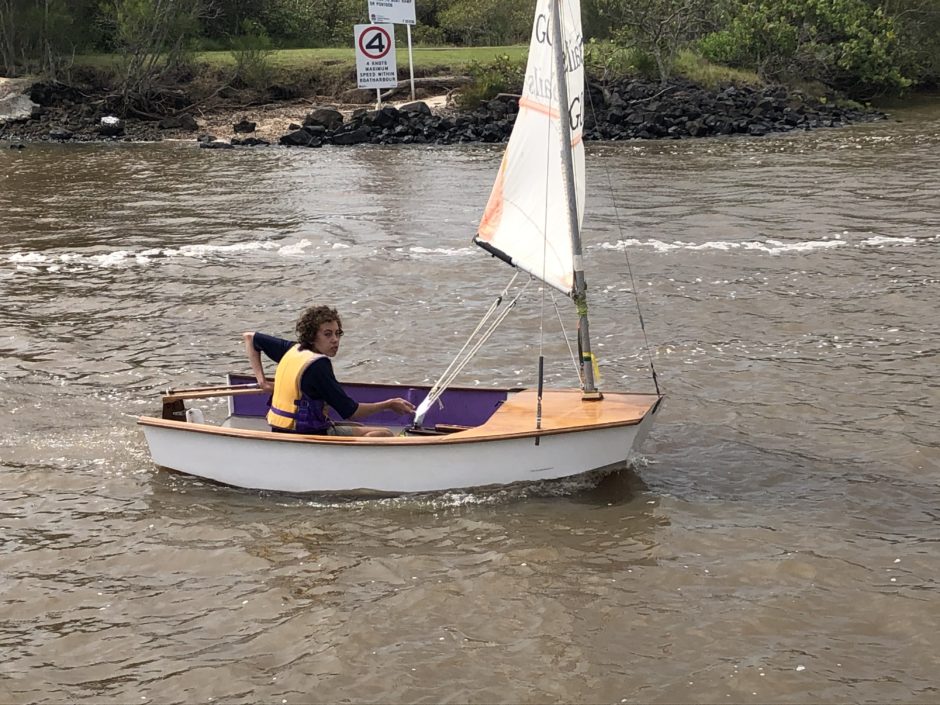 Junior sailors were in the mix, although results were difficult to determine. "Ant Eater" (Ari Manu Gorman & Edward Miles) sailed all over the river. Chasing the NS14's at one stage. Multiple capsizes didn't dampen their enthusiasm, and they were last boat off the River. Following the course, Yoshua Mahony in Sabot "02", demonstrated determination, and finished 1st in the juniors. It was a case of the Turtle and the Hare, as Ant Eater zoomed around all over the river, Sabot "02" got the bullet.
TVSC's next event at Fingal Head will be Sunday the 7th of March at 12:00
Contact Bill Fenelon Commodore 0411 123 405