On Sunday, 13th June, 16 boats across 7 classes from the Tweed Valley Sailing Club competed in a Pursuit (handicap) Start Race. The slower boats started up to 32 minutes before the quickest, giving all competitors a chance at being first over the line.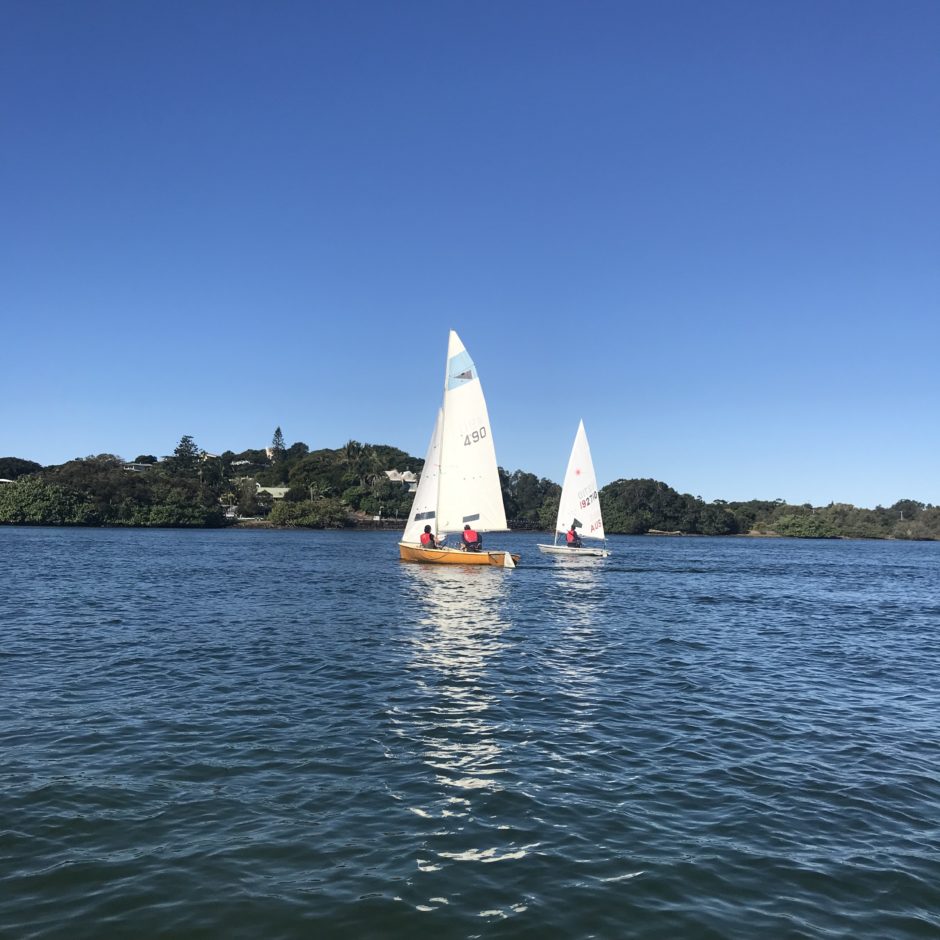 Competitors were greeted on the day by sunny skies. A light East Nor'easterly breeze, an outgoing tide and a staggered start suited those with experience and an understanding of the river.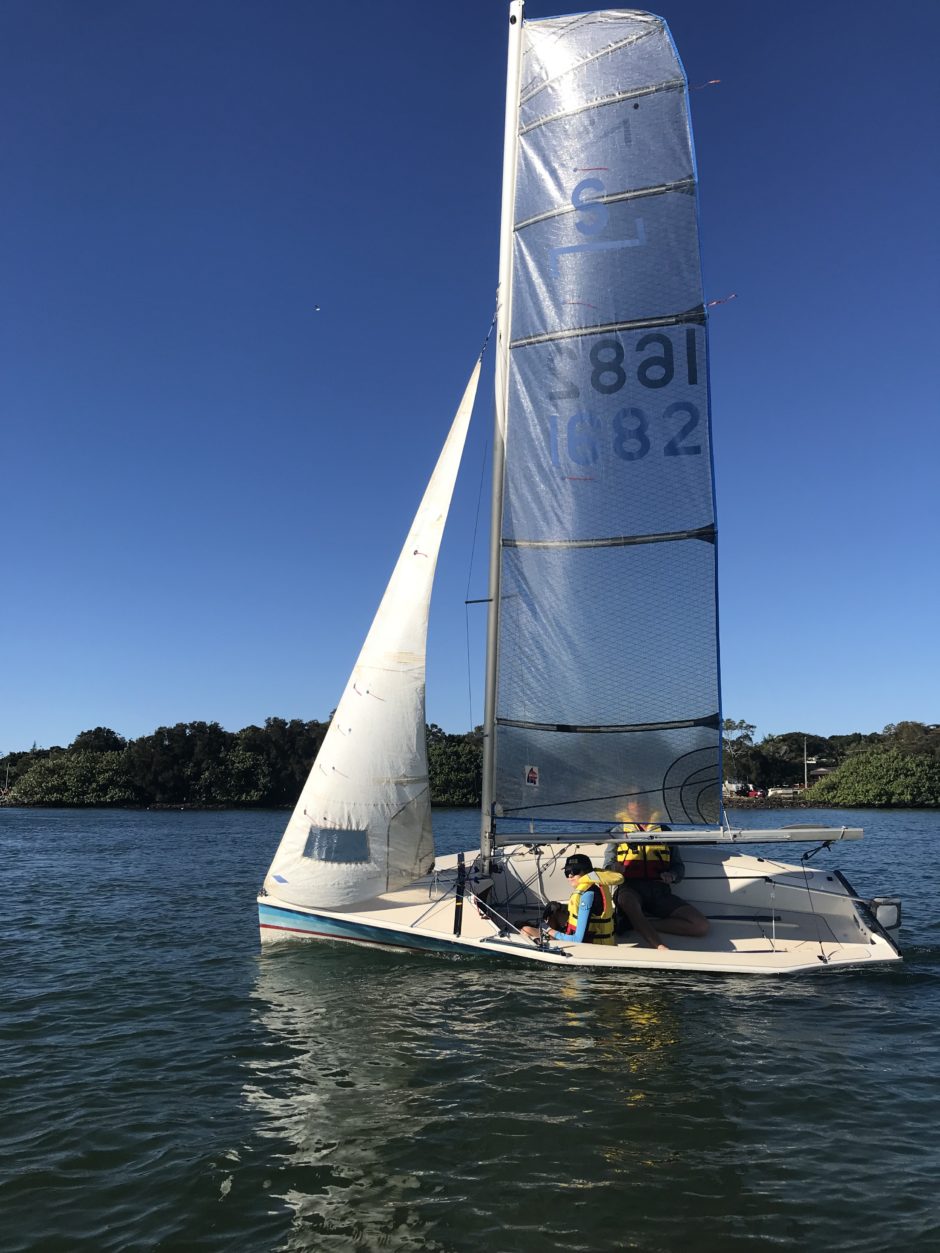 Phoebe, Ben and Kim in 'Neil Armstrong' (Corsair), Rose and Anthony in P6 (Pacer) and James McKay and Ari Manu Gorman in 'Snark' a unique home built timber craft were the first to start with Kate Yeomans in 'Bluey' (Laser) starting a full 32 minutes later.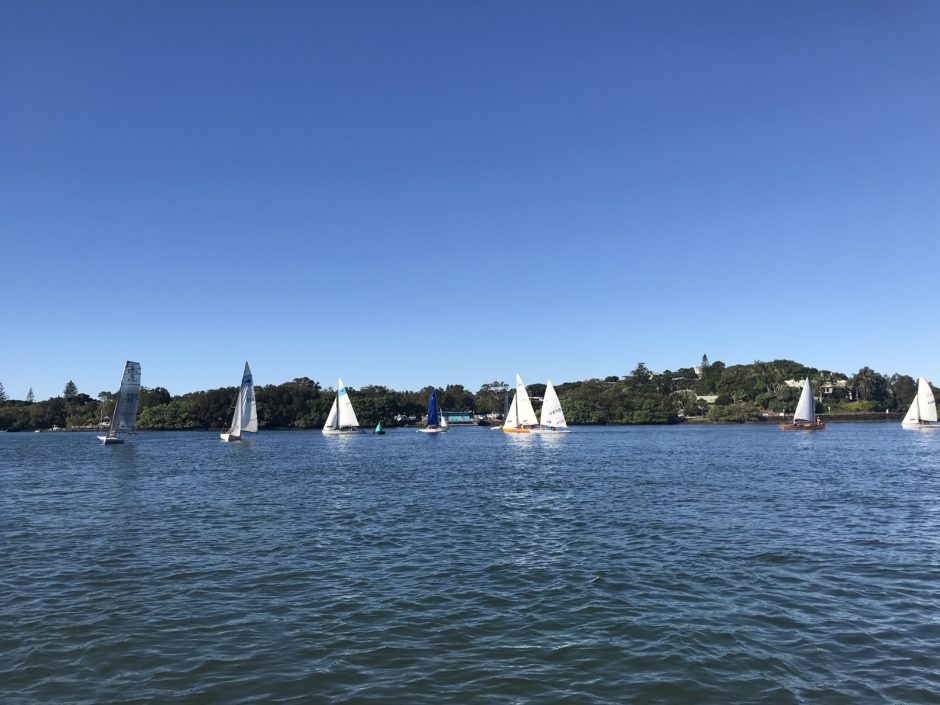 Phoebe, Rose and James tussled for the lead ahead of the chasing fleet for much of the three-lap race. As the race progressed, it became clear that round-the-world sailor Andy Lamont in 'Monopoly' (Corsair), father and son team Adam and Zack Andrewartha in 'No Sweat' (NS14), club enthusiast and hardworking volunteer Craig Foley and crew in 'Gidget' (Corsair), and acclaimed sailor Kate Yeomans in 'Bluey' were all sailing well and moving up through the pack.
Competition was closely fought but in the final throes enthusiastic onlookers watched on as 'Monopoly' with Andy Lamont, club regular Maddie Lyons and Justin Harman who had come all the way from Lismore for the race, came through for a win, followed by Andrew and Zack Andrewartha in second. In third place was Dave Robinson in 'On and Off' and in fourth was the 'Snark'.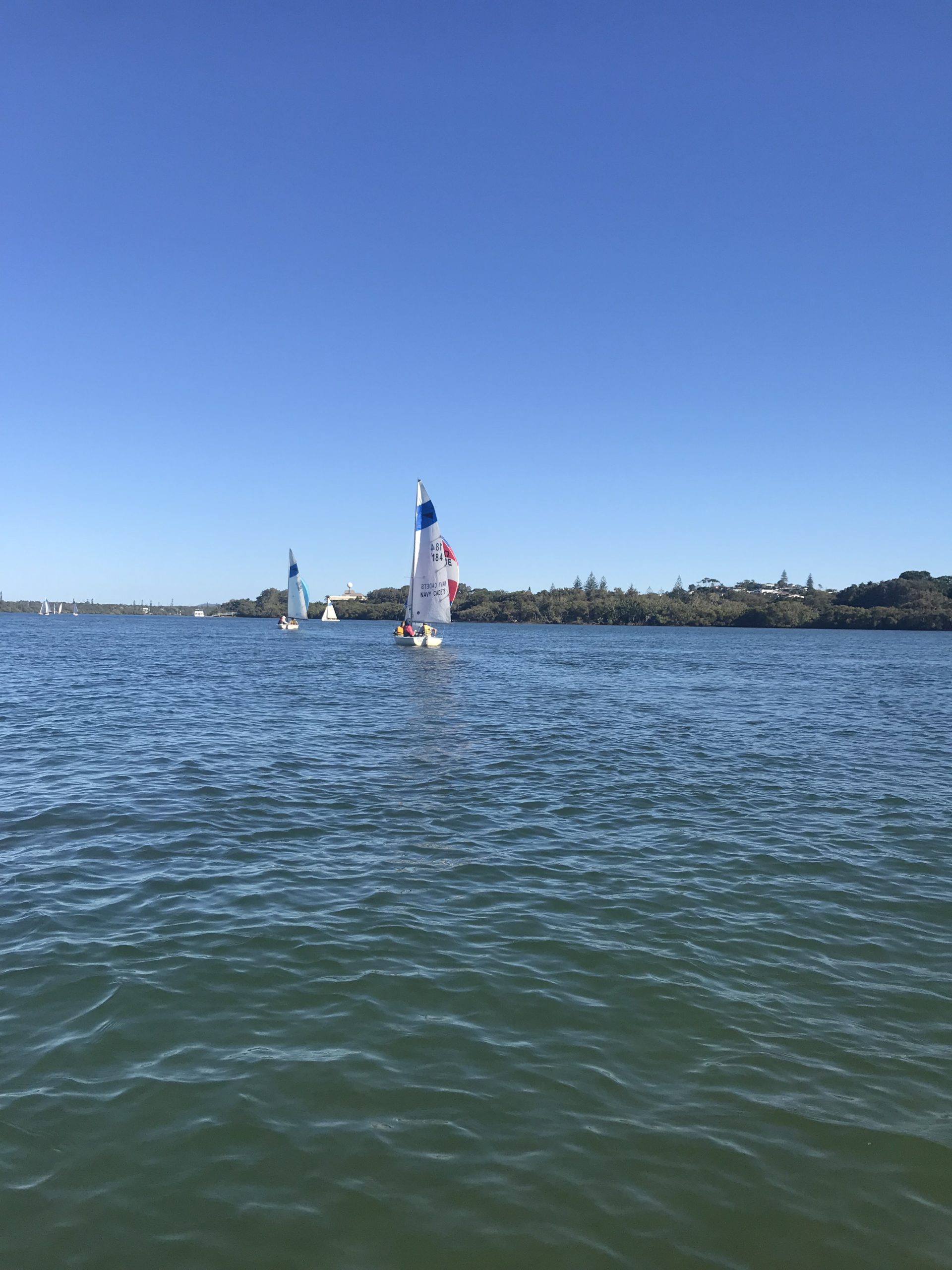 Next, In a flurry of finishers was Bluey', 'V2.5' Mauri Meyer, 'Neil Armstrong' and 'Rolling Stone' Monique Smith.
Results are here.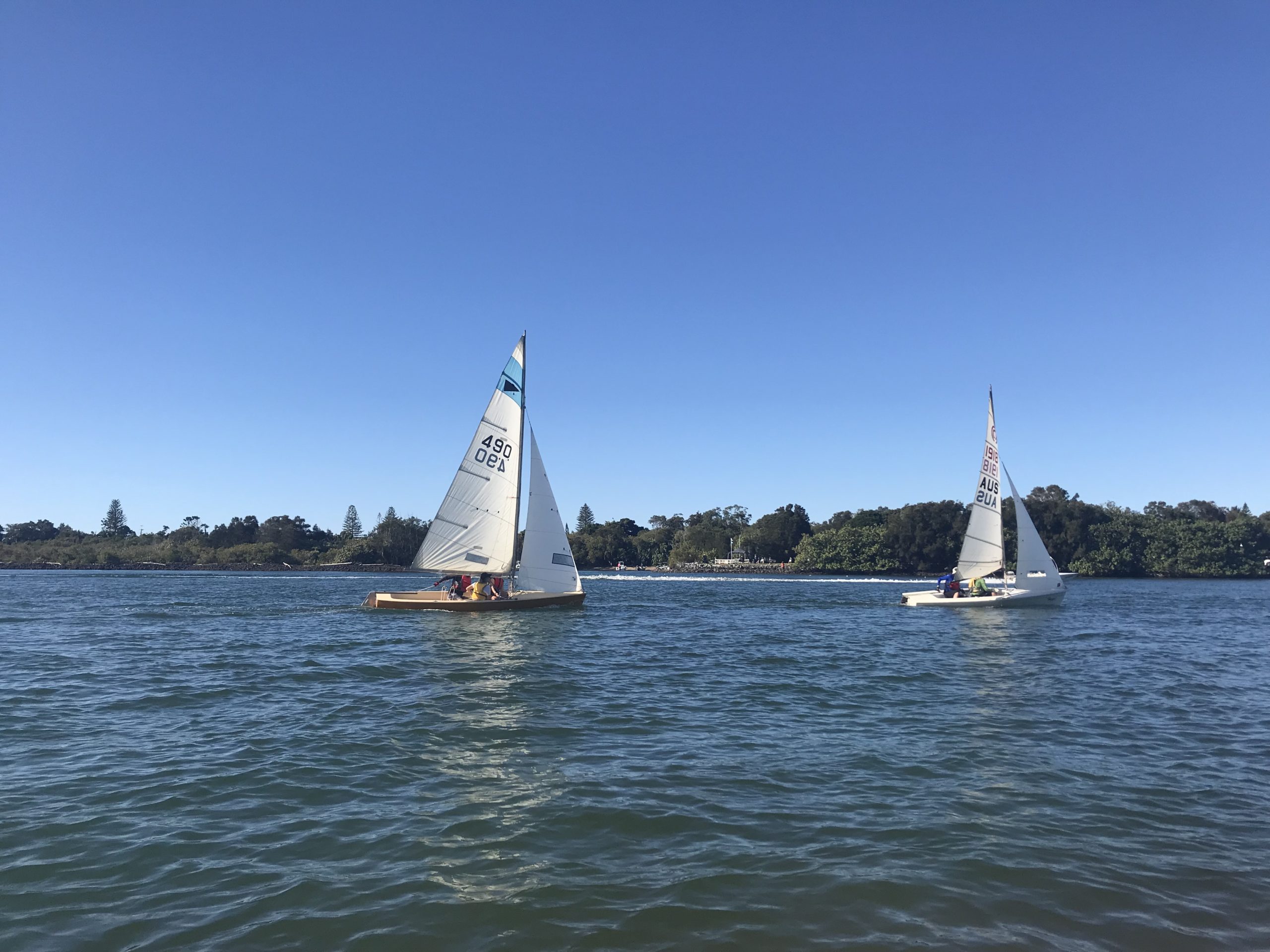 Overall, the day was deemed a success by all.
Meanwhile, our Catamaran sailors were at the Gold Coast Catamaran's Bad News Regatta, held at the Alley in Currumbin. A great fleet size but day two was cancelled due to the lack of wind.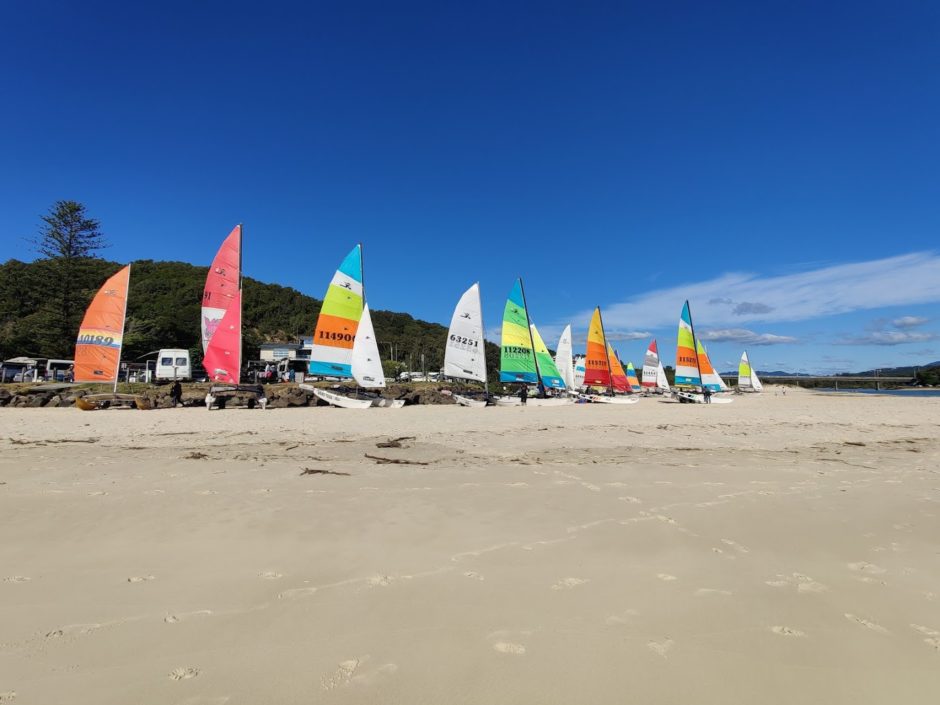 See you in two weeks time.
Matt Andrews