The Tweed turned on another fine winter's day for the 25 skippers and crew competing in the 4th race day of the Tweed Valley Sailing Clubs' winter series on Sunday. With the promise of a fresh southerly, the fleet of 13, comprising 4 Lasers, 4 Corsairs, 2 catamarans, and a MG, NS14 and Taser prepared for the two races on the Fingal reach of the Tweed River.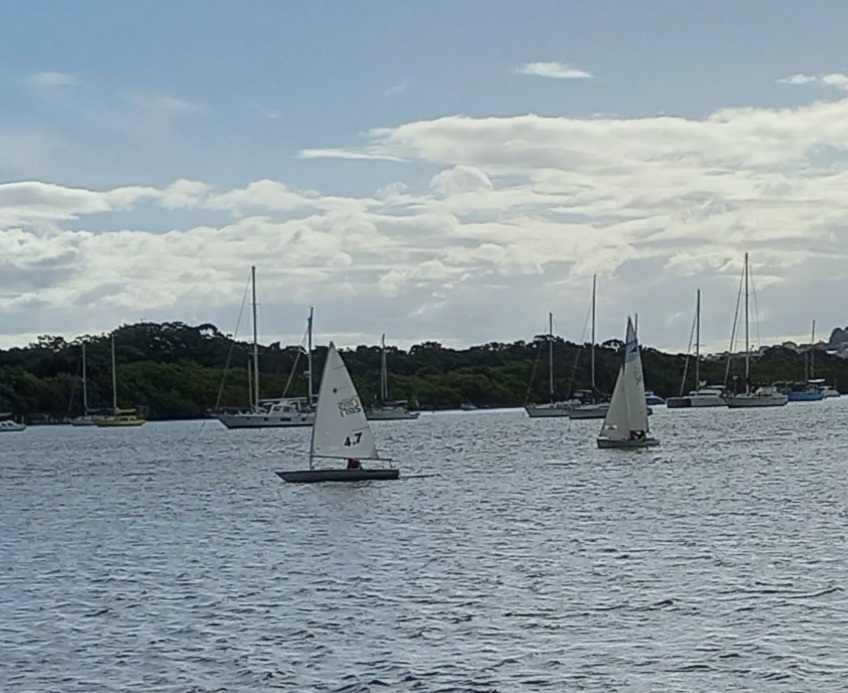 The course was set, and the start boat in position, when disaster struck for Adam and Zack. Unfortunately, they tore their jib, ending their race prior to getting underway. The rest of the fleet jostled for position in preparation for the starter's gun. The start was intense, and the first leg closely contested, before the lead boats could break free. Strong gusts up to 20 knots kept all sailors intensely focused. Though a few Laser sailors rinsed off their boats, and themselves, before recovering to complete the two-lap race. The wind eased in the second race, though racing was similarly competitive. The post-race "analysis" contained the usual good-hearted "what if" and "if only", with another fun race day enjoyed by all!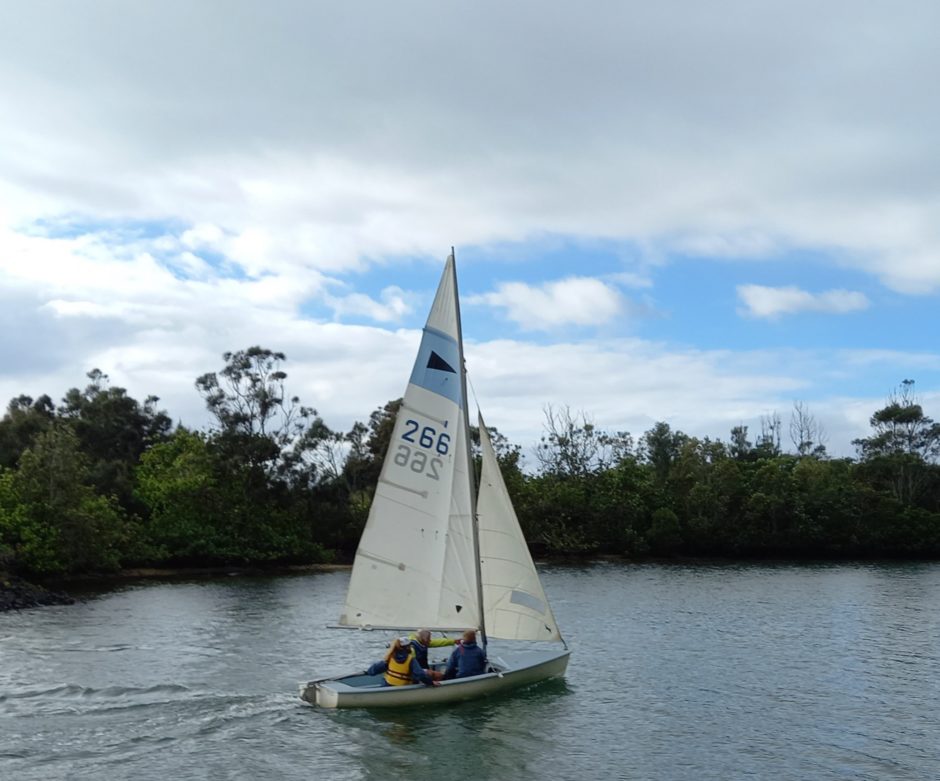 In the Corsair division, Monopoly (Andy, Maddie and Melissa) was the champion boat, passing Go, and leading all the way to the finish, to be first in both races.
Dreadnought (Peter Fell) came out with all guns firing, similarly won both races in the Laser division. The multihull division was dominated by Sledder (Dave and Sid).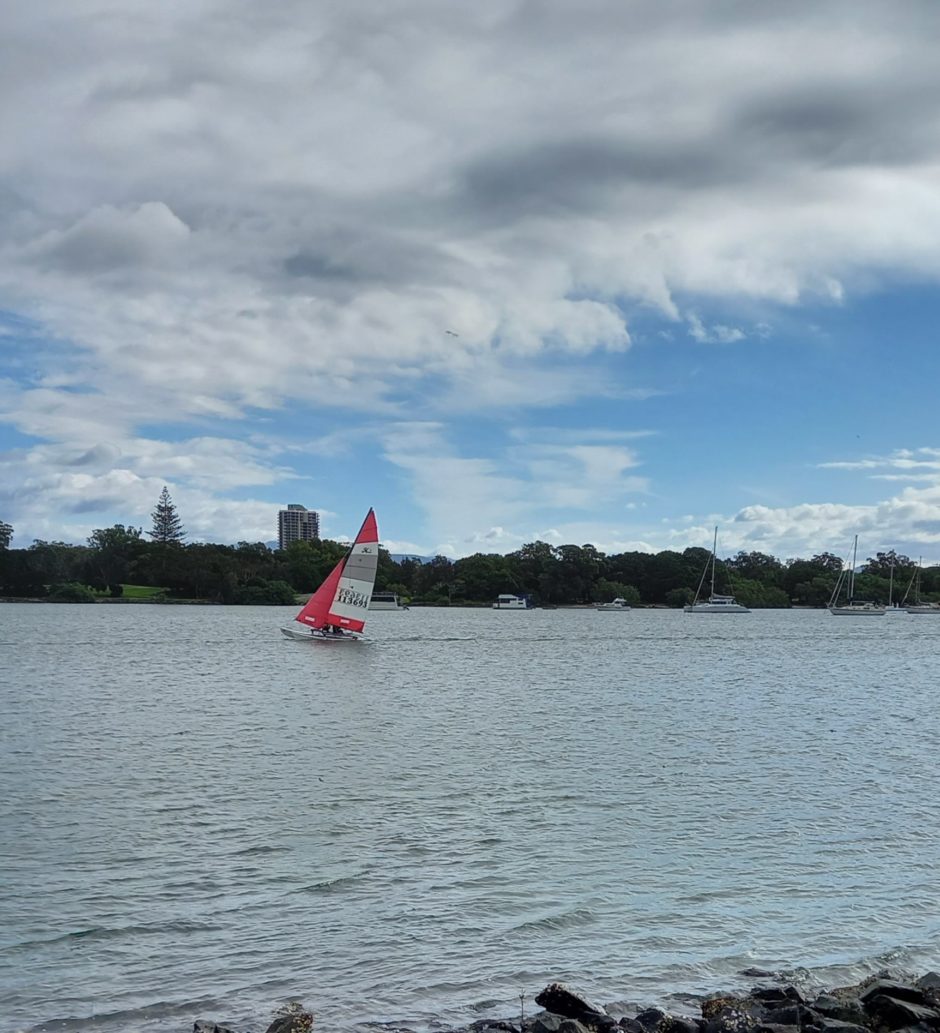 In the overall handicap point score On and Off (Dave and Cooper) won the monohull division in their NS14, followed by team Monopoly and Sledder winning the multihull division. We look forward to the next TVSC sailing day on the 13th of June.