This past weekend 3 members (named Tweed By 3), – the 3 Ms – Maddie, Mel and Mon, representing Tweed Valley Sailing Club, headed to the Mooloolaba Women's Keelboat Regatta (now in its 3rd year), sailing Elliott 6s.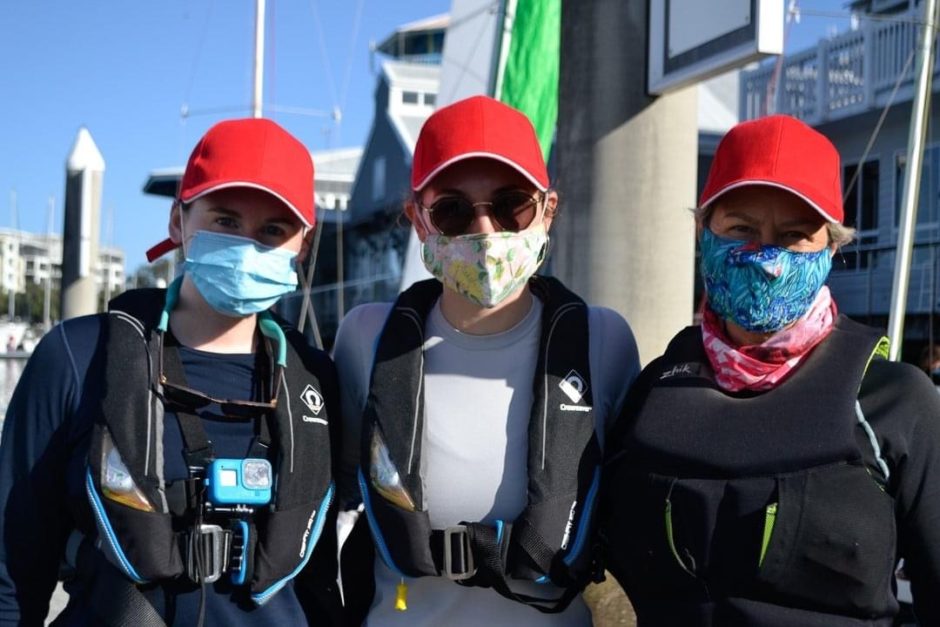 Maddie, Mel and Mon participated in the Women's Skills Development Program at Mooloolaba YC with coach Kristen Davidson to learn to sail the Elliott 6s.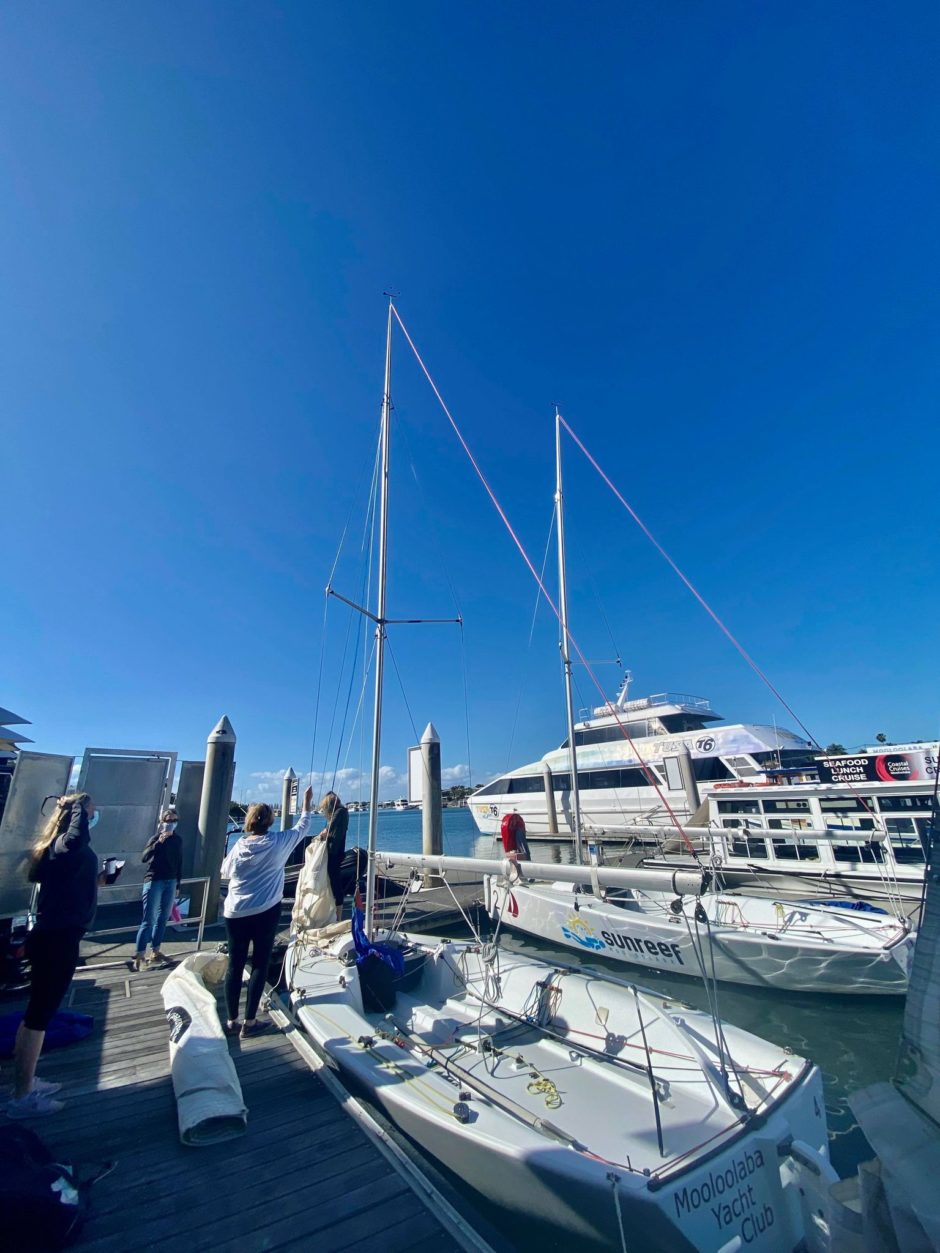 Friday morning was a much-needed training session (we have only sailed altogether once before in a previous spinnaker lesson held by Mooloolaba YC), with 5 "practice" races with 4 teams that afternoon, for "The Battle of the Bubbles". The wind was approx. 9 knots E. Our claim to fame was winning the 1st race! To obtain another point overall, any boat could turn their boat into the wind and reverse the Elliott over the finish line and complete it within 2 minutes. In one race we were coming last and pulled the reverse finish off well! Overall, we came 3rd. The other teams on Friday were from Mooloolaba YC (having the advantage of knowing the river so well), including Olympian for Canada, Danielle Kennedy. This is Maddie's first time as skipper, with Mel on jib and Mon on the mainsail.
On Saturday, with very little wind (and building for the afternoon), we spent 40 minutes on the water, waiting for the wind to come up and the first race to start. Minutes from the first warning signal "lockdown" was announced – THE END! We were advised to return to shore where we de-rigged, debriefed and were sent packing to beat the 4 pm lockdown.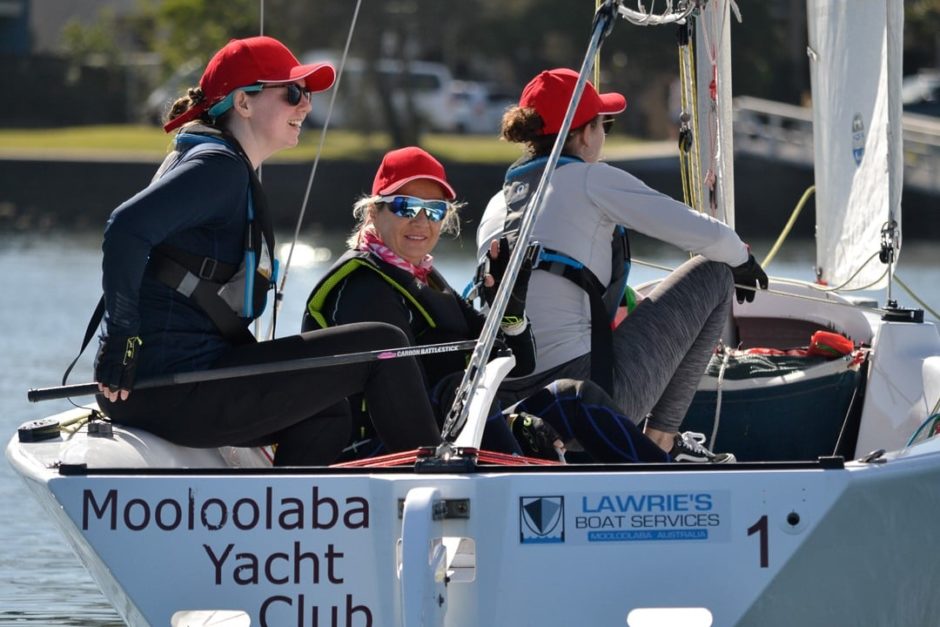 The regatta has been rescheduled for the weekend of 30 October, so we are very keen to improve, especially our spinnaker work – does anyone have a spare Elliott we can train on?
Stay safe and Covid free!
By Mon and Maddie