Last weekend members Maddie Lyons, Monique Smith, Kate Ausburn, and Mooloolaba YC member Suzie Harte entered the rescheduled Mooloolaba Women's Keelboat Regatta. The event was held over three days in Elliot 6's on the river outside Mooloolaba Yacht Club with eight teams entered.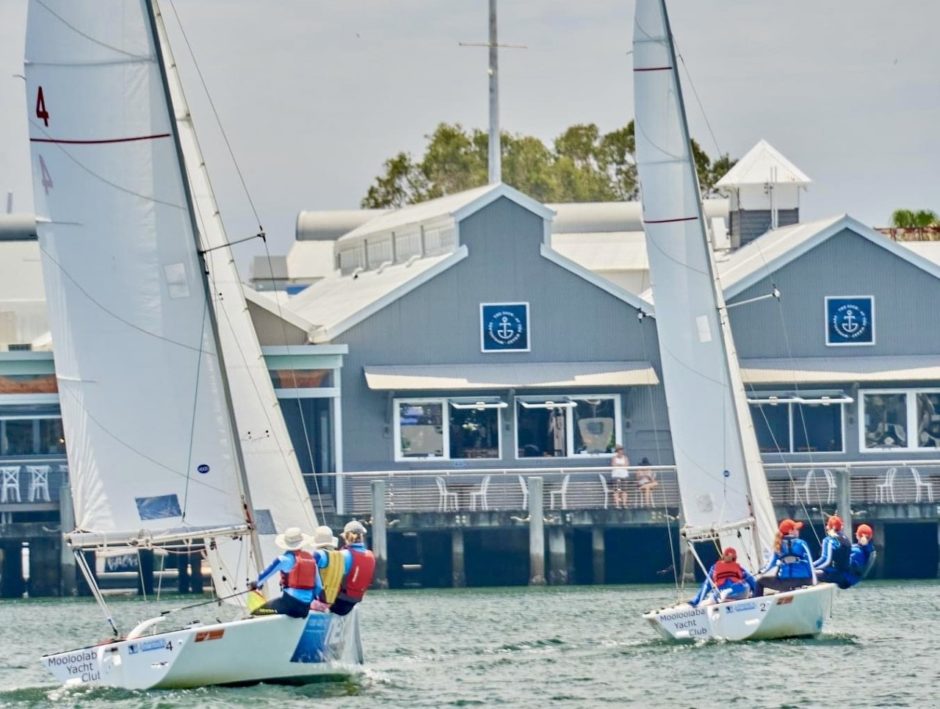 Friday consisted of a morning training session, where the Tweedledums team met and sailed together for the first time, followed by a series of four practice races in the afternoon for "The Battle of the Bubbles". The course was set for a windward/leeward configuration with a downwind start, although the ever-shifting conditions of the Mooloolaba River made for downwind, upwind, and reaching starts and finishes. With very close racing, Tweedledums came in 4th, 2nd, 2nd, and 3rd place. The bubbles went to team NQ gals from Townsville Sailing Club. Tweed finished in equal 4th overall.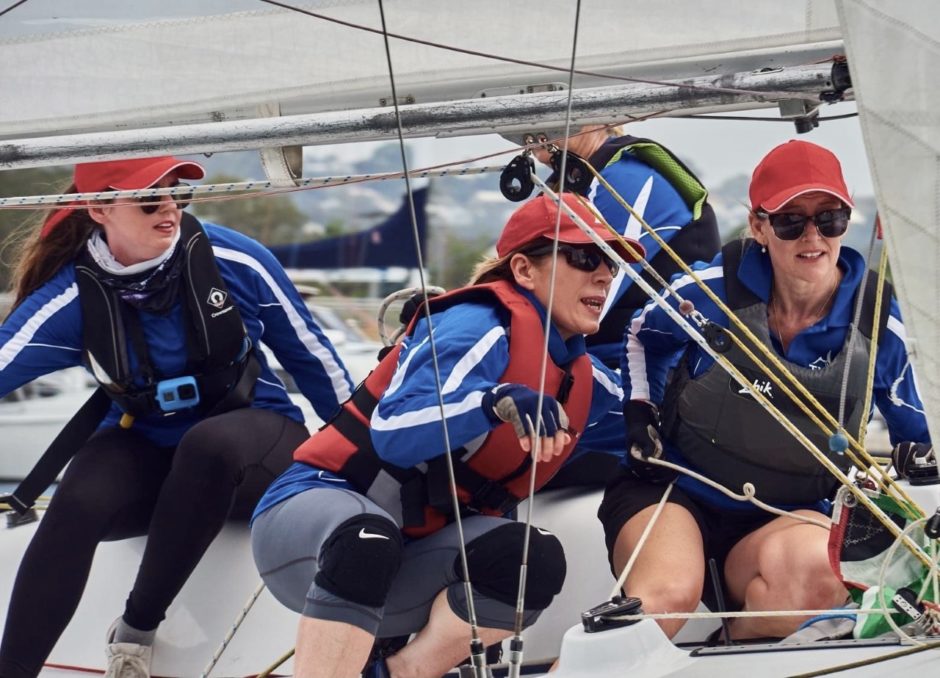 Saturday was the first official day of the regatta with a breeze of 10-15 knots NE. The round-robin format consisted of ten windward/leeward races. Each team would sail five times with a rotating fleet of four boats. Tweedledums came in 3rd, 3rd, 3rd, 4th, and 4th place. The teams were then split into gold and silver fleets for a final afternoon race, which was abandoned due to a storm rolling in. Mon did a great job as timekeeper wearing her two watches.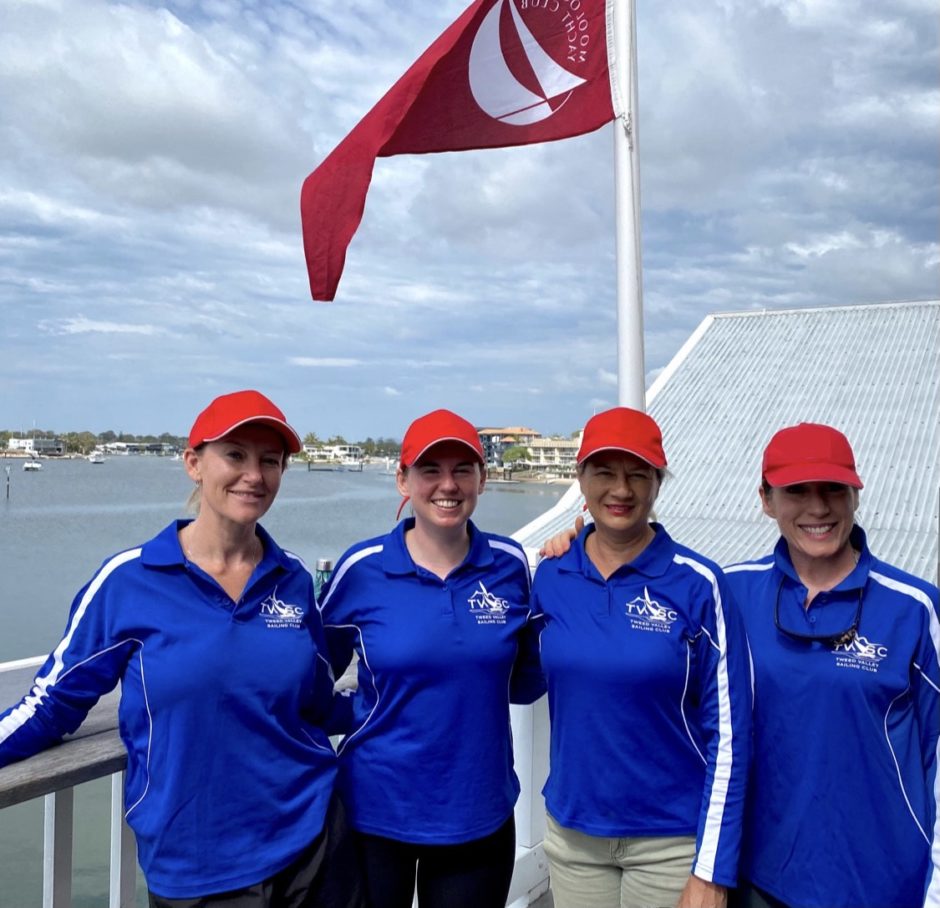 Sunday was forecast with a strong weather warning, meaning the next day of racing was unlikely to go ahead. At Sunday morning briefing when the breeze was around 16-18 knots SE, race officer Glen Taylor made the final call that racing would go ahead using smaller mainsails to withstand the building breeze. By the time all teams rigged and left the dock, the breeze increased to 28 knots and racing was abandoned for the day. Tweedledums finished in 7th overall.
The team is looking forward to the next annual Women's Keelboat Regatta.