As the competitors in the 2022 Peel island marathon were listening carefully to the race committee at the briefing inside the Cleveland Yacht club, Peel island disappeared in a rain squall that would have sent any landlubber running back home to watch T.V.
Seven Corsairs from TVSC and one local Corsair made their way out to the start in conditions that had changed dramatically and were bordering on pleasant. Not all boats however made it to the start on time, and only two made it to what had become the favoured pin end of the start line.
This meant that after a short beat to windward, Monopoly (Matt, Kat and Spike) had a small lead over None the Wiser, which had left the beach with four onboard but arrived at the start line with only two on board with a rescue having been performed on the way and Clare and her daughter Mia were taken back to the beach leaving Justin and his daughter Emily to take on what was to became a very windy and wet afternoon.
The breeze rapidly filled back in from the South East at 20Knts and promptly blew None the Wiser over, who had tried to set a spinnaker and all though they valiantly tried to continue after losing two crew and enduring a blustery capsize; that was pretty much the end of their day. Kat, who clearly was not aware of the ethics of racing against Justin, suggested that they turn back to check on them. Monopoly then sailed off to a distant wrong mark leaving Cyanara with Allan, Doug and Adam aboard to battle it out with the Gidget crew of Craig, Mellisa and Paul for the win.
Conditions were by any standards wild by this stage, and the sea state on the northeastern corner of Peel island was not to be treated lightly. The island did offer some protection from the waves if crews dared to go close to the reef, but the beat up between North Stradbroke and Peel Island will be remembered amongst those who were there for a long time.
Mark, Hollen and Kynan, who are always Keenas put in a solid performance, and Peter Ross, Kate and Brennan on It's Academic showed what they were made of and completed the course safely with only one report of a crew member attempting to abandon ship.
After leading for a good portion of the race, Craig and his crew made a small but costly navigational error that handed the Corsair class win to Cyanara. Local sailor, Greg Driver, on his corsair "Moody Blue", came in third and Keenas surfed over the line for fourth in the class.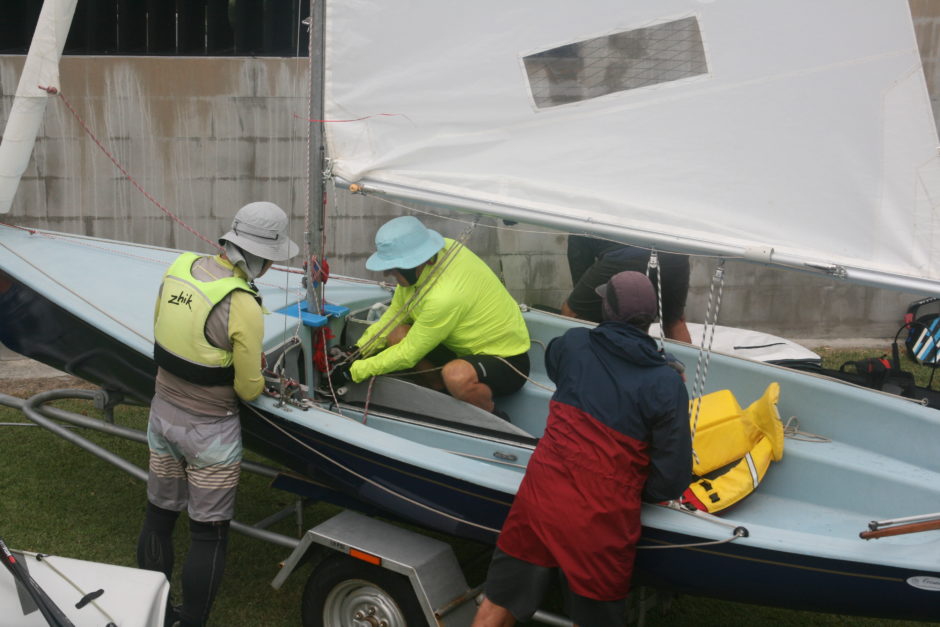 While many other classes of boat failed to make it around the island, and some did not even take to the water because of the weather, the corsair fleet proved their hardiness once again.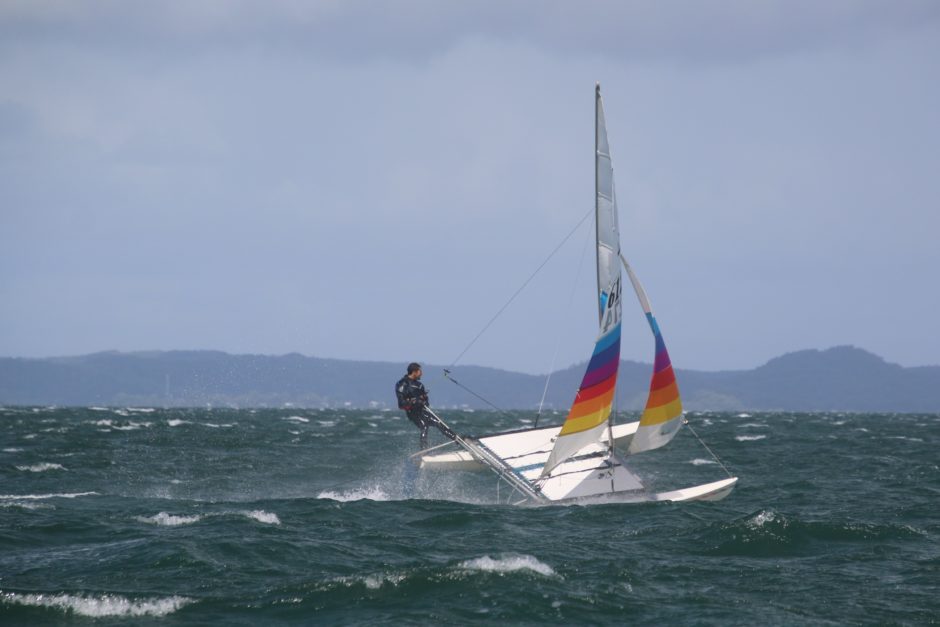 TVSC member and legend Igor Prada sailed his Hobie cat "naked" (he had clothes on) around the island and came in third in his class. Another great effort from him.
On a day like this though, there is always one story of seamanship that stands out as something special. After breaking the tiller on Haveachat several times and reassembling it several times, each time a little shorter, Alistair, Braeden and Tristan managed to get the boat back to safety using a combination of broken timber, a leatherman, their wits and good humour. It is for this reason they were awarded the first edition of the Andy Lamont seamanship award.
Sail because it's fun.
Matt Andrews