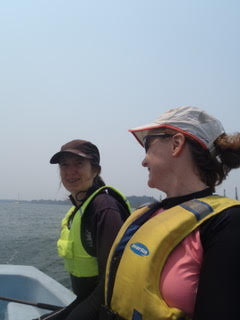 On Saturday 9 November, TVSC held their first SheSails sailing day, the Sisterhood of Sailing. It was a very casual day, with two lasers and one corsair sailing the beautiful waters of Tweed River.
When we set sail it was over 16 knots,  sailing up the river towards Chinderah, returning for a bite to eat at the Sheoak Cafe, where the girls sat and chatted in a more relaxed atmosphere.  
After lunch, the girls went out again, with dolphins following the boats – it was magical!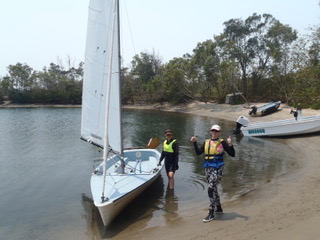 The day's participants were Kate, Deborah, Alison, Rachael, Karen and Monique. The day was a huge success, with Alison saying she hadn't enjoyed sailing so much for a long time.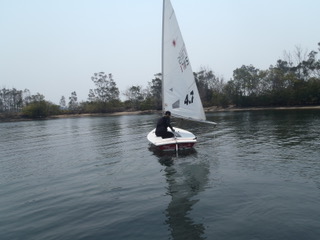 Another sailing day will be held in the new year and we encourage our other club members to come and going the sisterhood of sailing.
If you have any ideas or enquiries for future events, please contact Monique via the club website.