At the Helm with Alison Blatcher
18 hopeful skippers came early to the boat ramp last Sunday morning, sniffing around for any sign of wind . The fishing community were out at sparrows fart making the most of the calm weather and the boat ramp at Fingal was overflowing.

The race start was delayed an hour and patience was rewarded – the forecast was proved wrong. An unusually steady 12-16 knot breeze came up and the fishing boats started to head back in while the river started to fill with sails.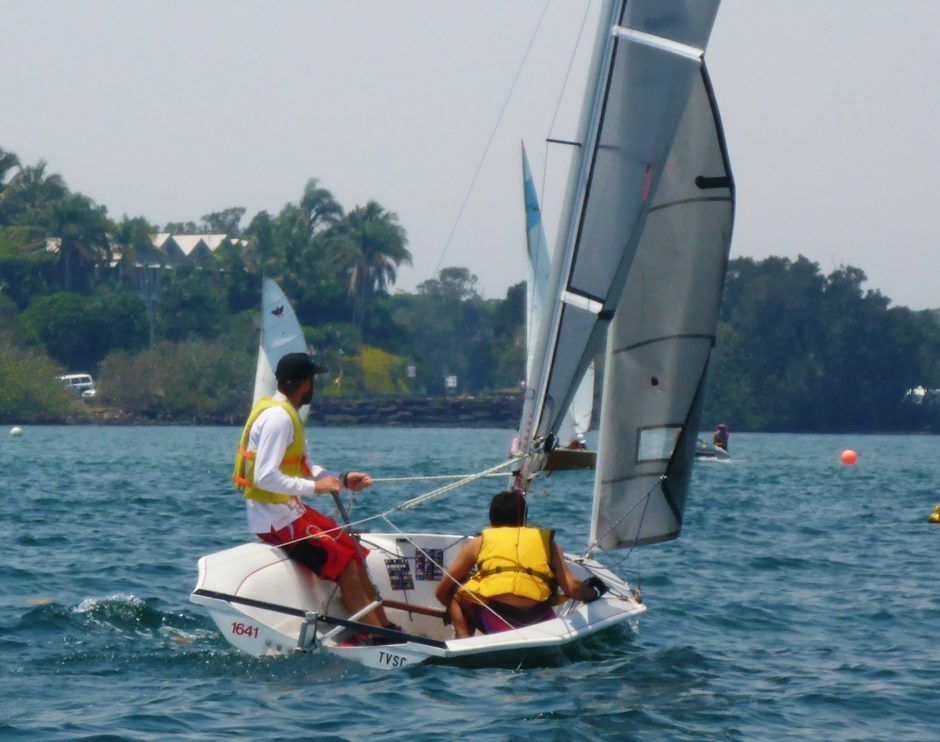 It was the Laser & NS14 Championships week. The NS14 fleet was missing Commodore Bill Fenelon on Tornado so just 4 boats competed in this class. Last years champs Adam Hurt & Tom Busbridge on Flight XXIV fought hard to keep up with Matthew Andrews & Igor Prado on Impulsive Matt but Matt & Igor took this one with a 4 minute lead. Dave & son Hugh Robinson on On & Off took 3rd with Robert Preston and Kynan Luescher Pura Vida not far behind.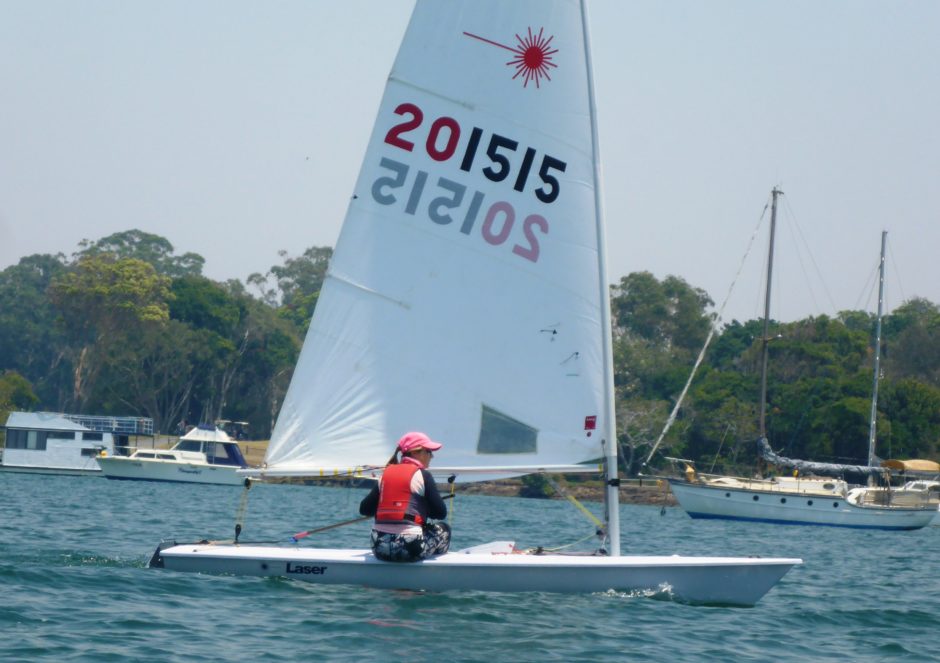 Only Deborah Flannery was missing from the Laser fleet this week – after a full day on the water the day before for the inaugural event in our She Sails program, a day spectating from the timekeepers tent was a good option. The Lasers did have a new competitor – Andrew Chillingman Jaggers was back this week to give the club Laser a go making 6 boats competing. Kate Cant catch me Yeomans was ahead of the whole TVSC fleet at the finish line – 5 minutes in front of the next Laser – John Hayward, with Gary Macca McCrohon seconds behind. Macca was obviously missing his Murwillumbah cheer squad this week.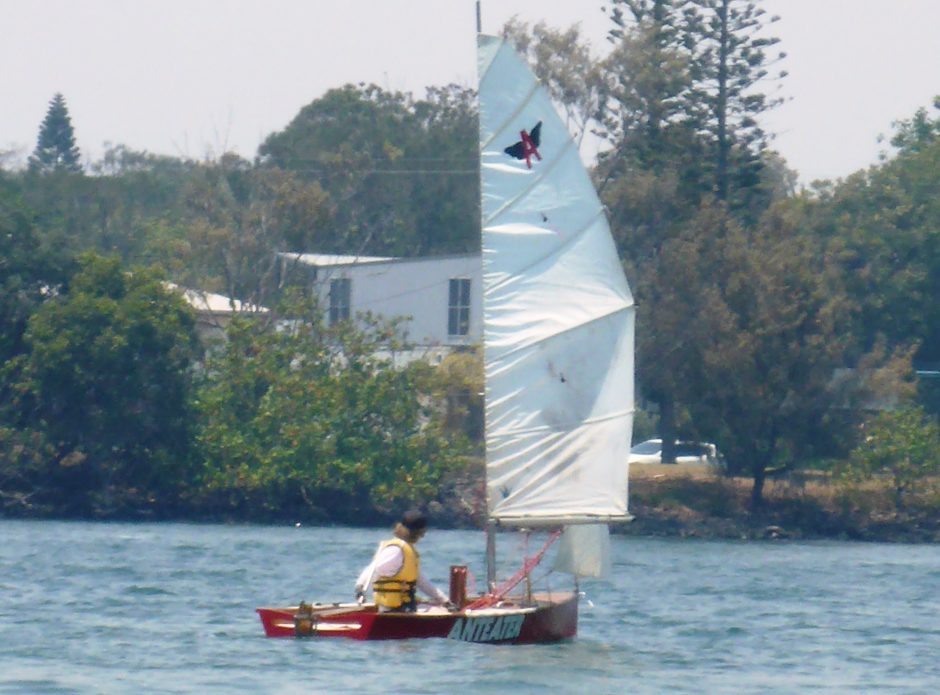 Craig Foley on Woodcraft was the winner of the Impulse class champ – he just needs some other Impulses to compete against to make it a more impressive title!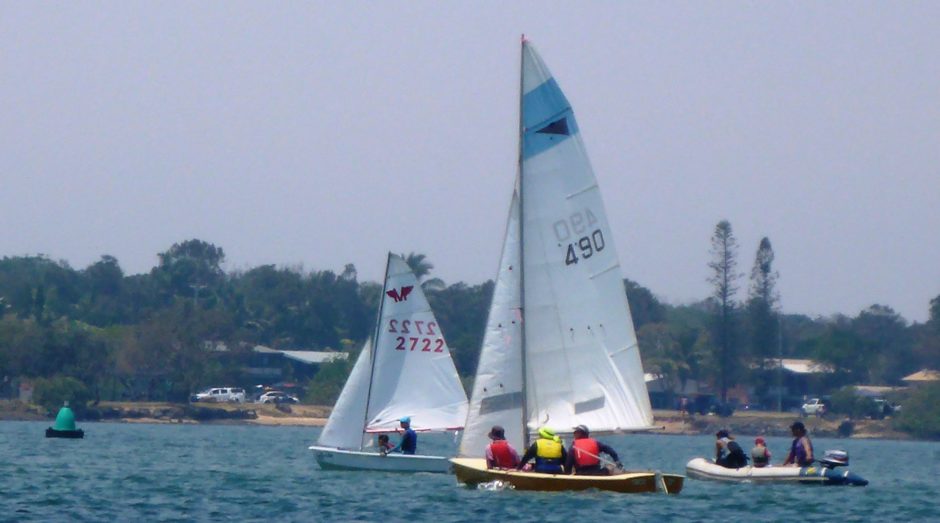 Two juniors boats also sailed today – Morgan & Miles Bushnell on Manly Junior M&M are looking really good. They've been training hard for the MJ Nationals in Sydney next month. Sidney Willis did well despite missing his crew and completed the 2 laps on his Flying Ant. A really fun day for everyone involved.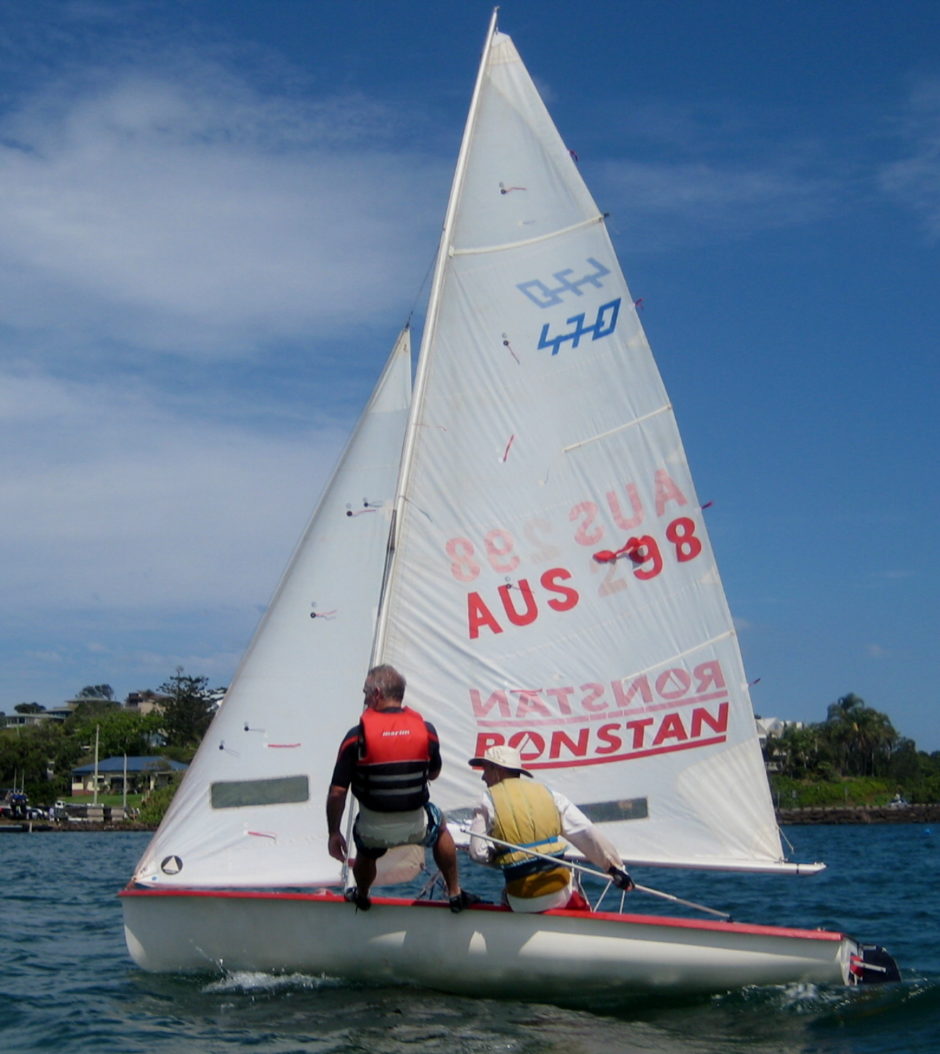 Goodbye to 470 La Siala… Over the last 8 years generous people have donated boats to the club. One of the best ones was the Olympic class 470 La Siala donated by Bill Foley. This class of boat is sailed by both female and male crews in the Olympics and La Siala has provided many a wild ride on trapeze for TVSC members. We're losing our storage area so all our non-essential club boats are being sold and sadly this one has to go too. We also have a more stable design 16ft Corsair for sale call 0434 982 922 if interested.